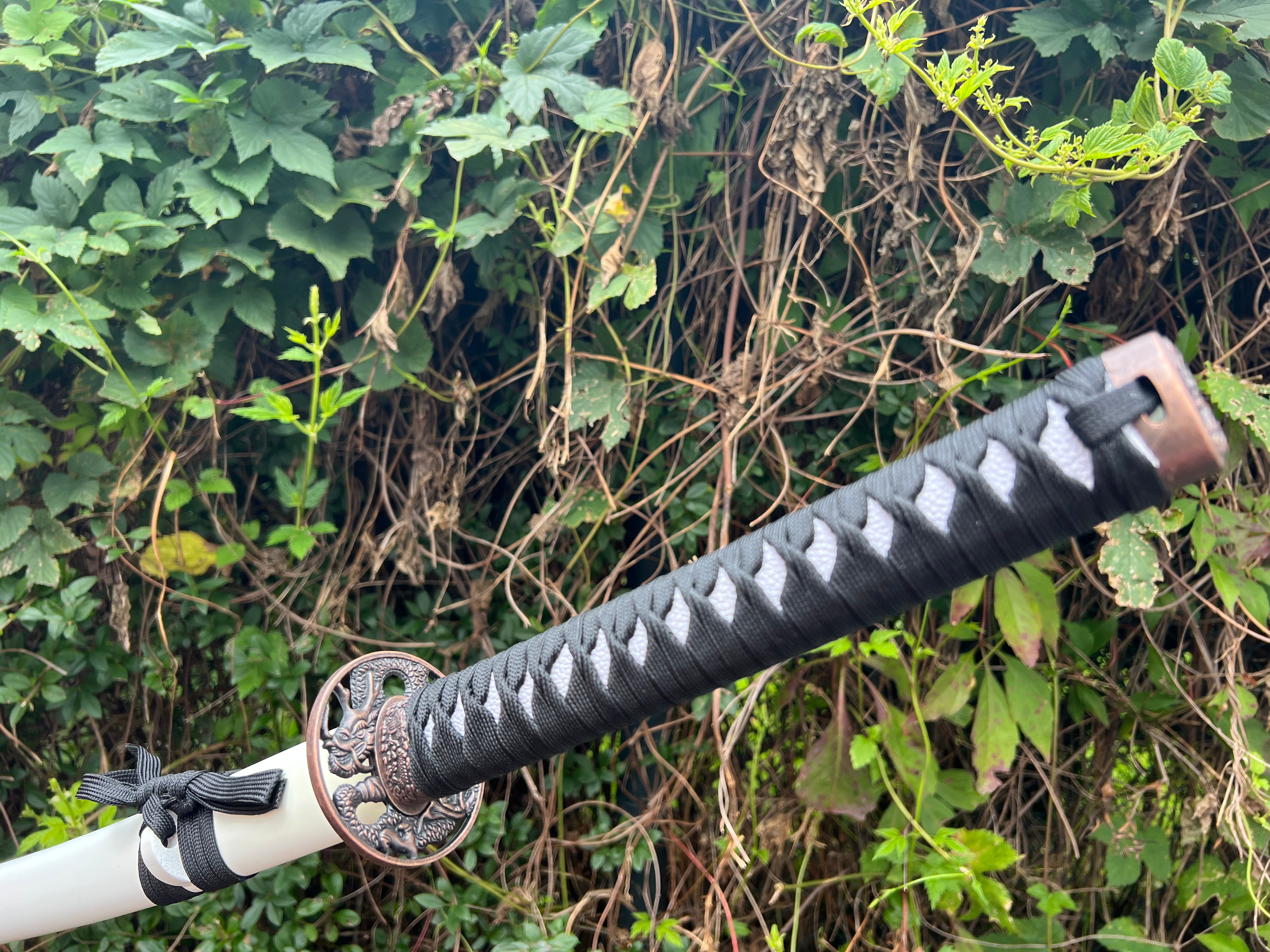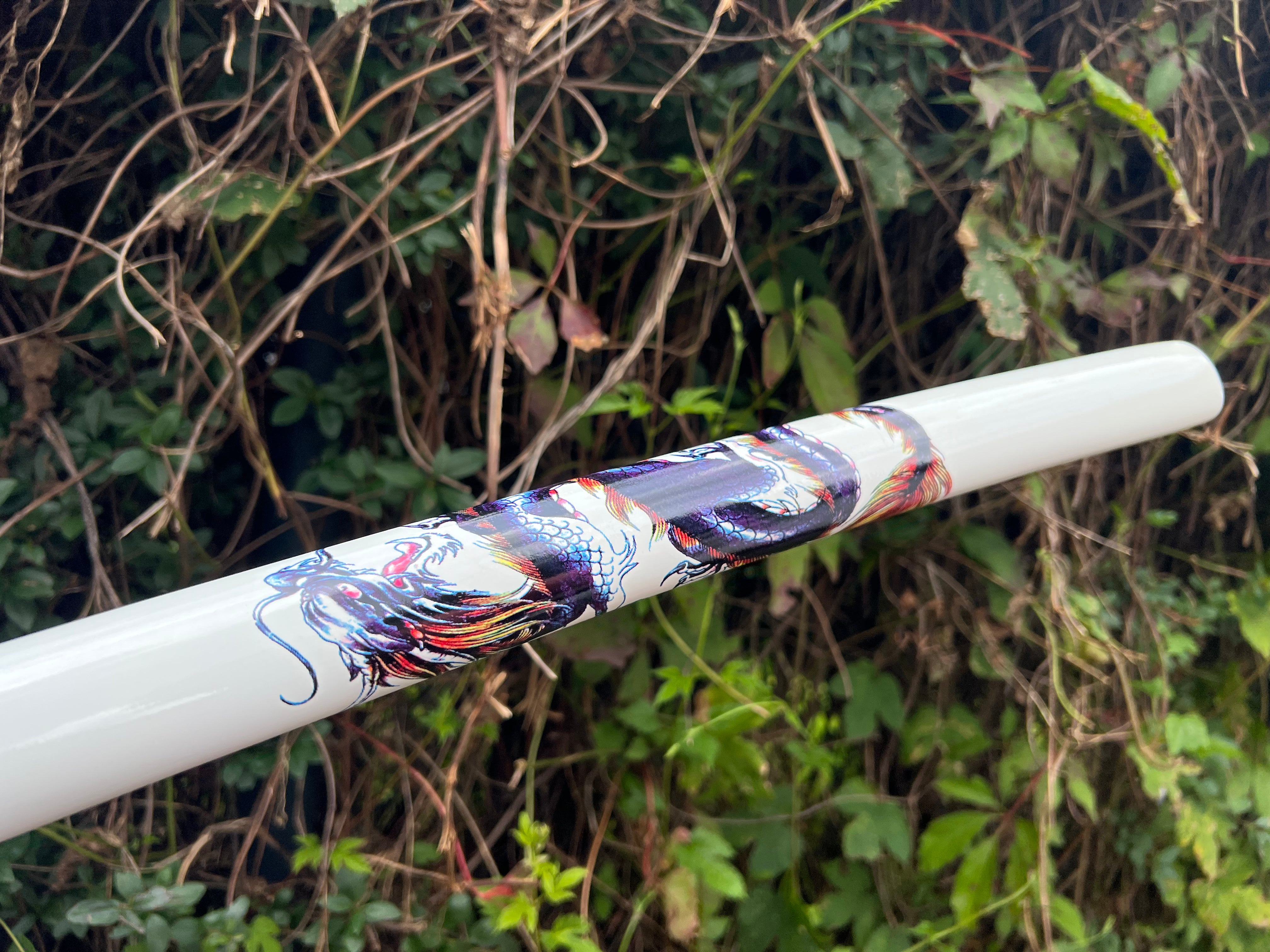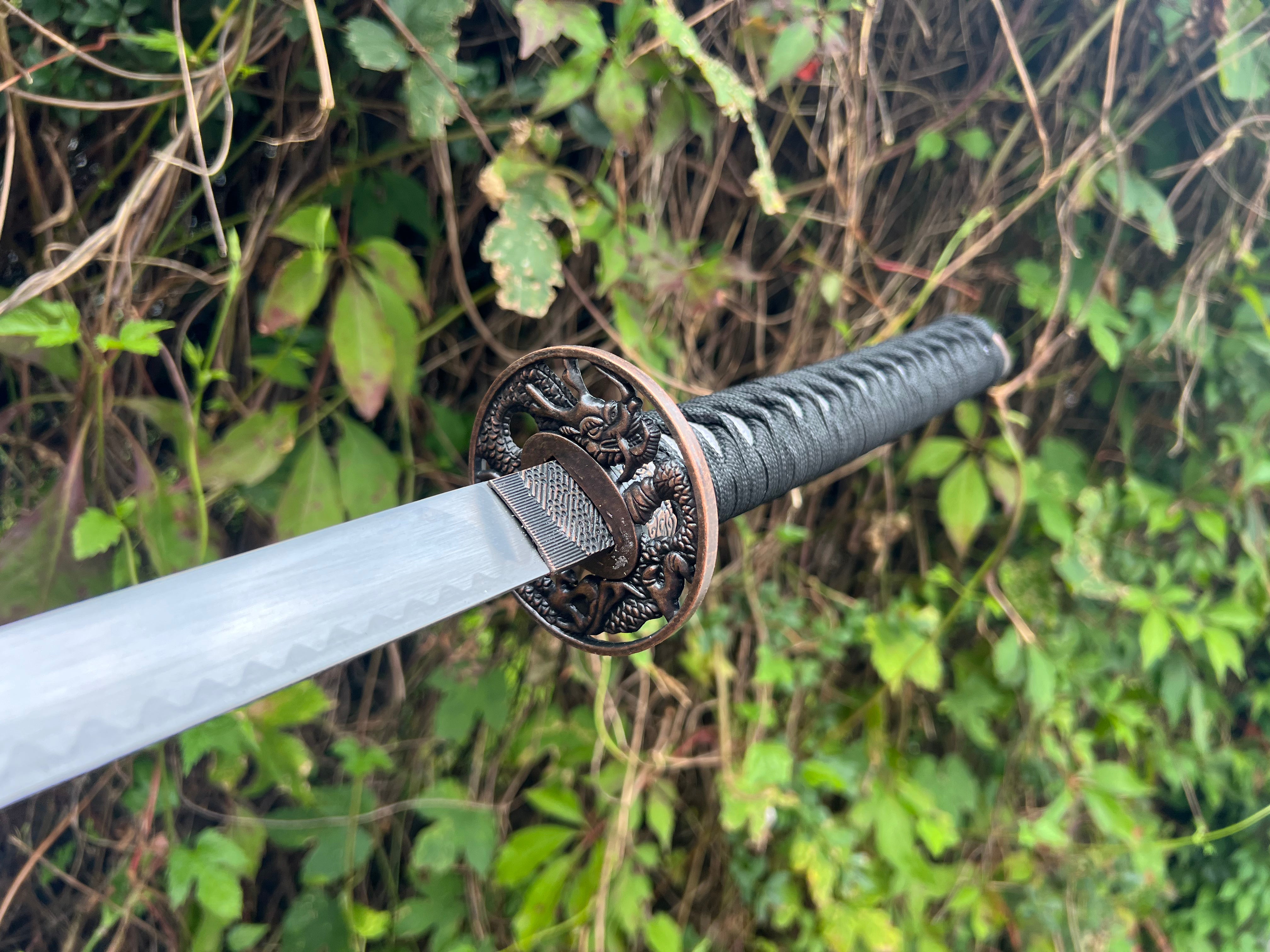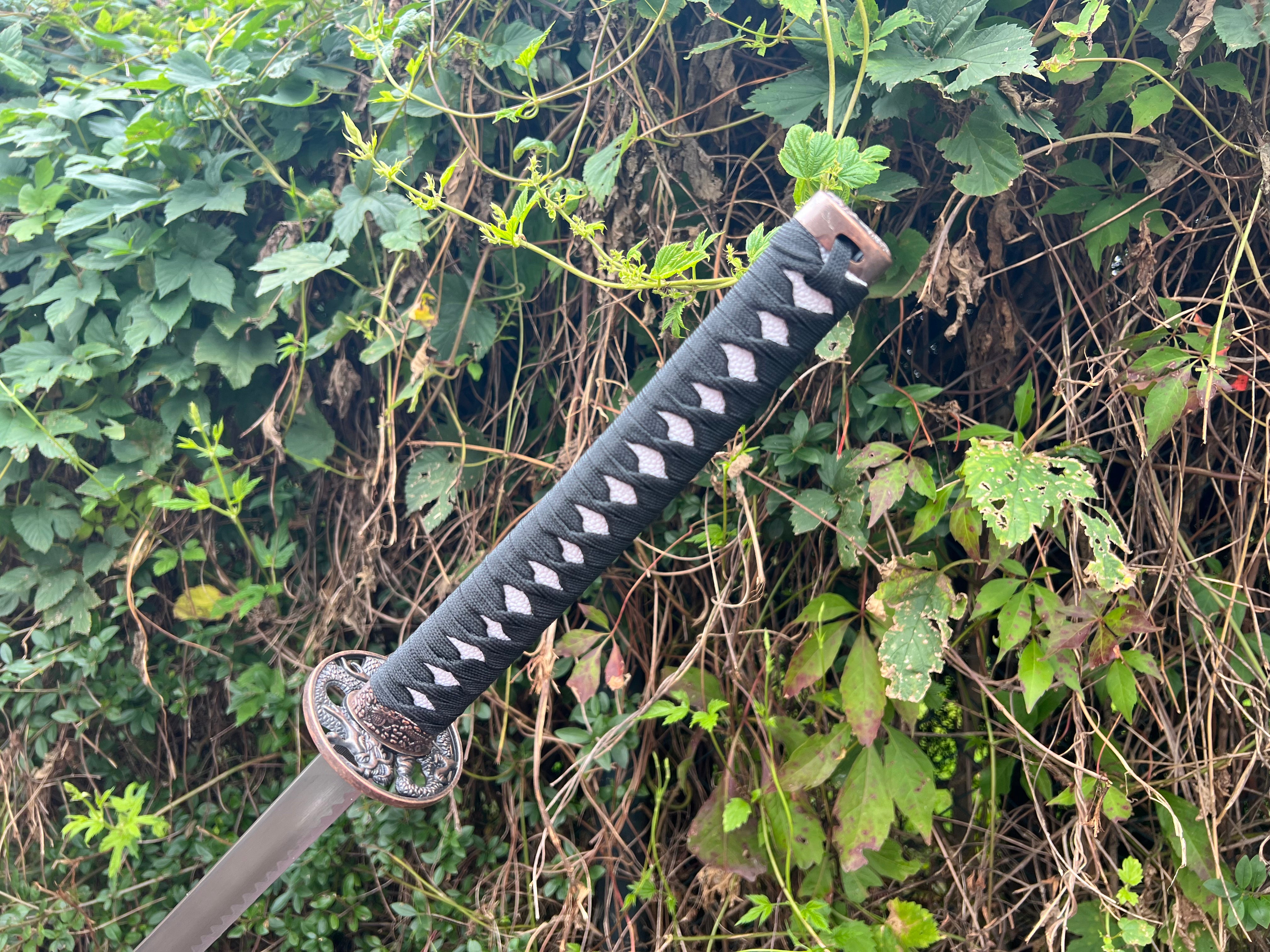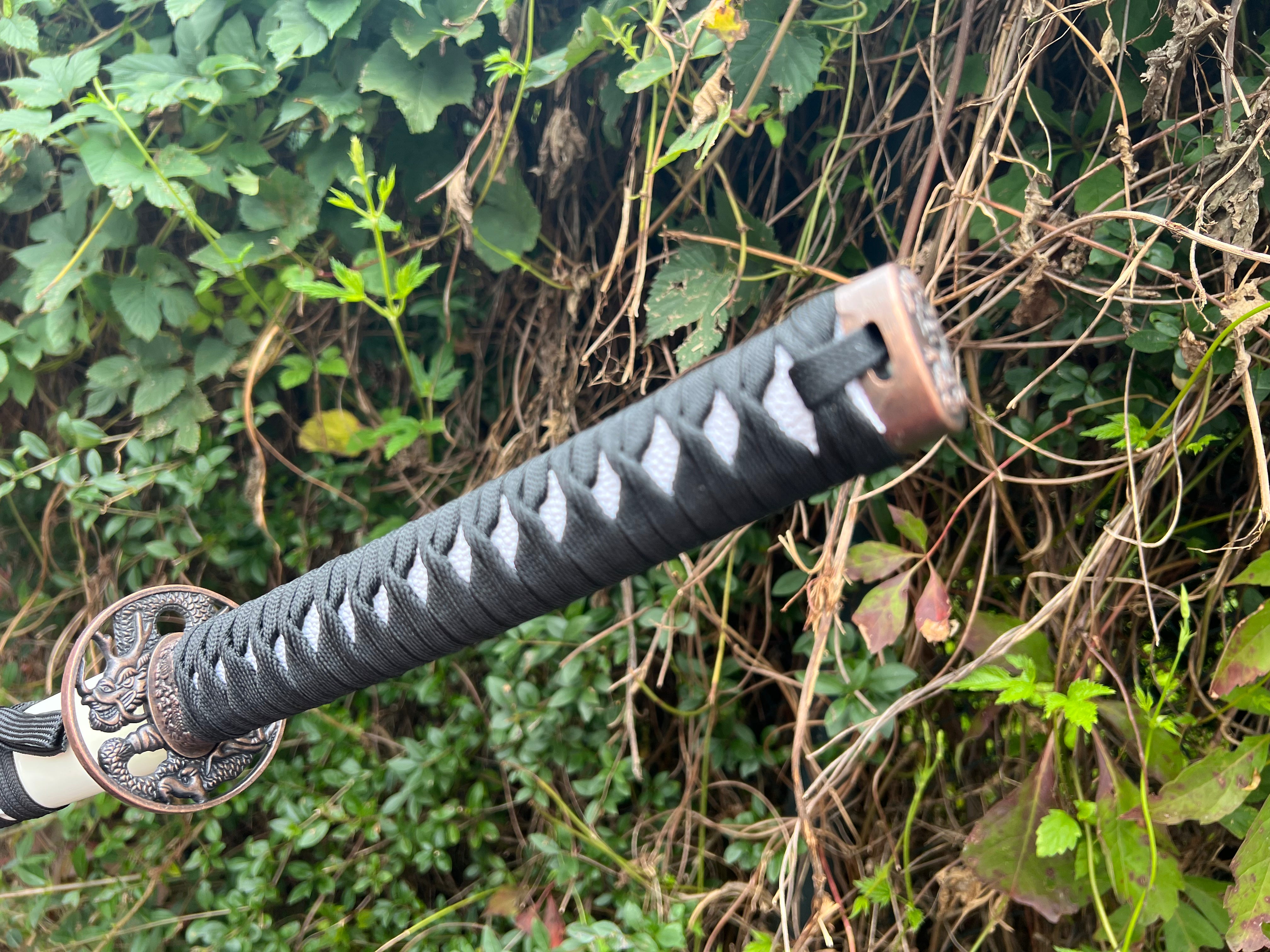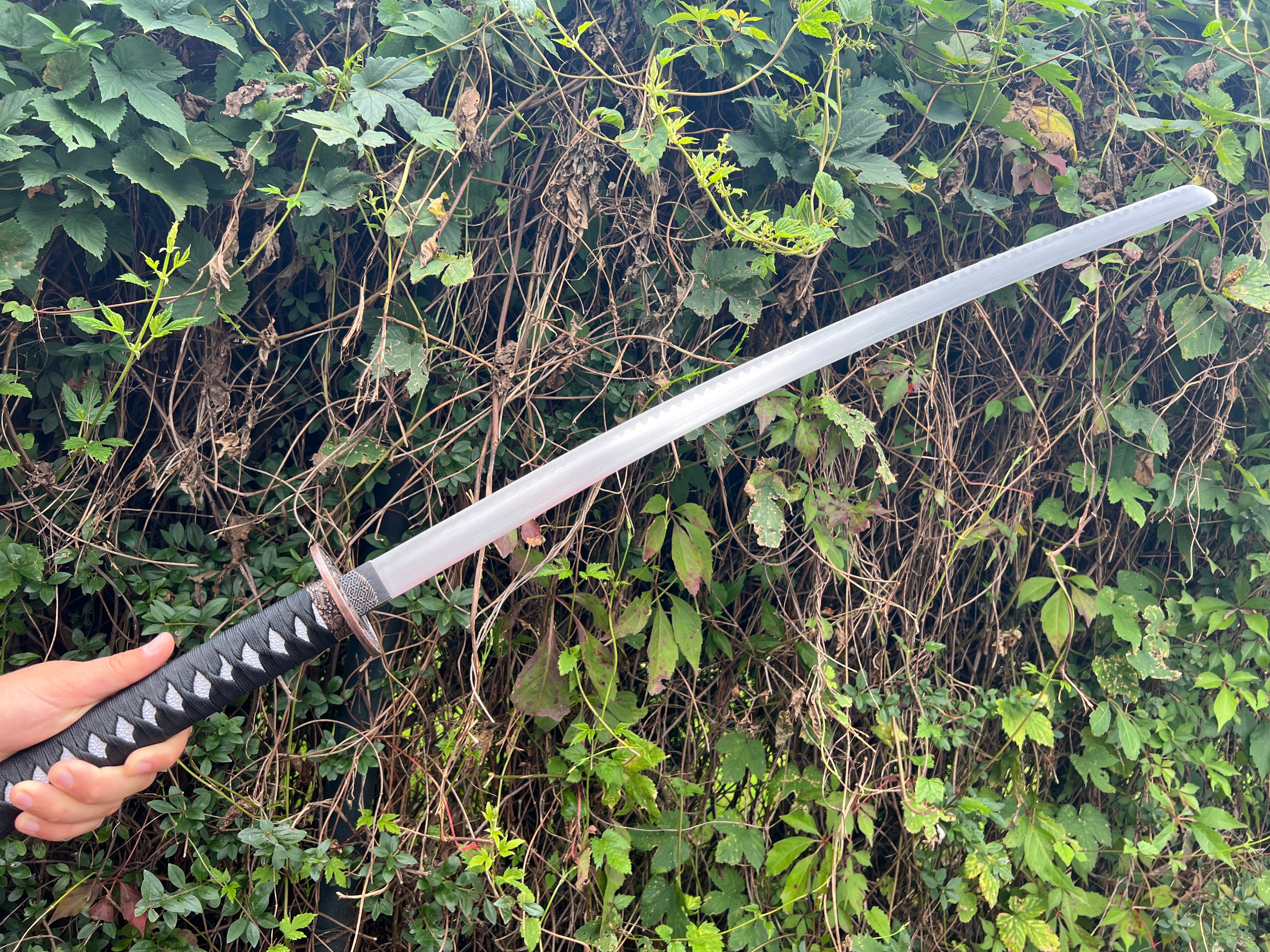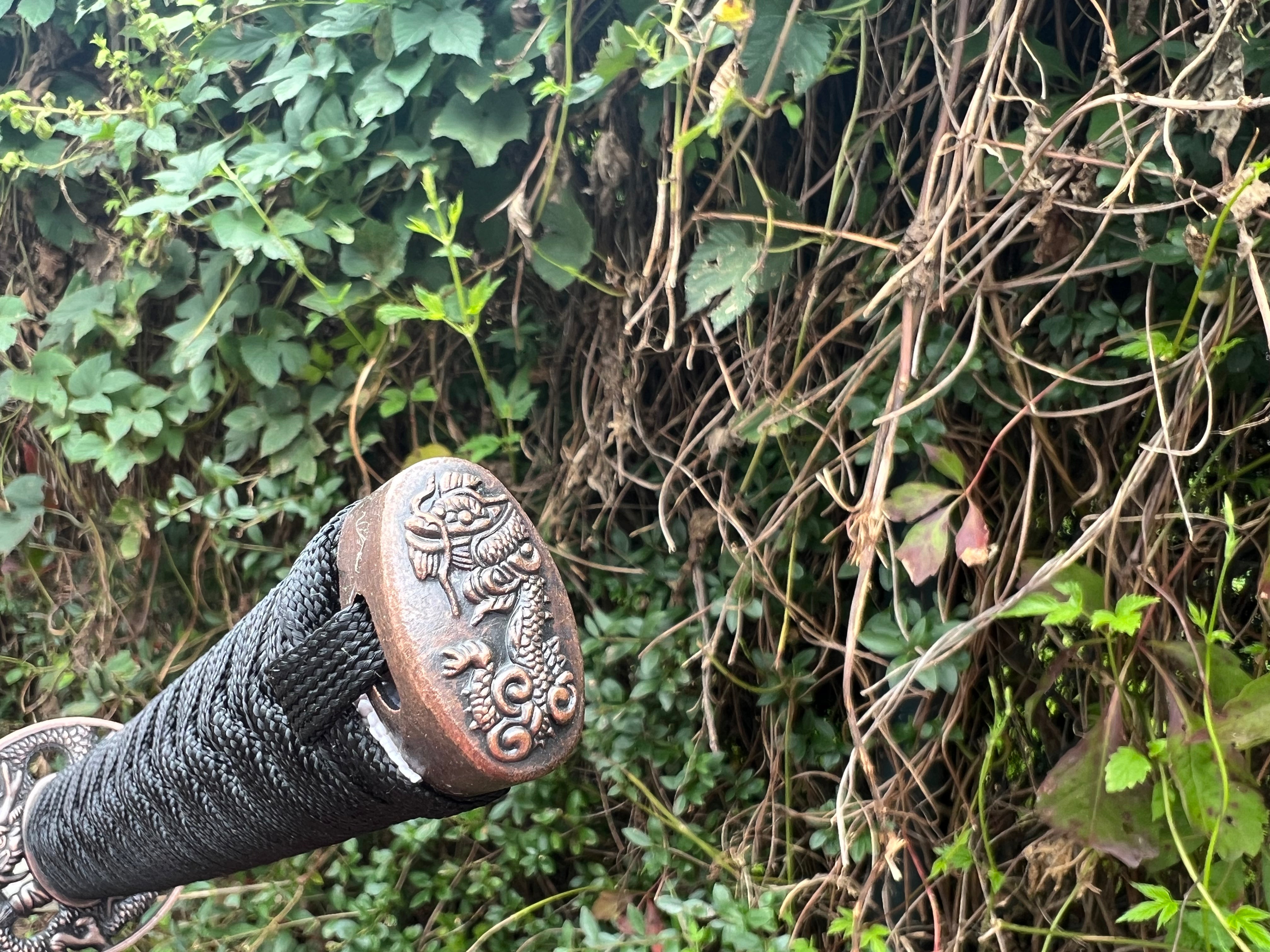 White Katana with Dragon Print
---


Awaken the aesthetics and charm of the Far East with this fascinating decorative katana. This sword embodies the elegance and magic of Far Eastern culture and will undoubtedly stand out as an impressive work of art in your collection.

** Main Features: **

-- Not Sharpened, Not Spitz: This Decorative Katana is deliberately unsharpened and not pointed to make it a safe yet stunning piece of decoration.

-- Attention to detail: The white sheath cover is artfully decorated with a blue silk kite. Every element, from the sheath coating to the tsuba, has been designed with the utmost care.

-Round dragon tsuba: The circular tsuba that adorns the sword shows an artfully depicted dragon that gives the sword an aura of mysticism and elegance.

** Technical Details:**

-Total length: 100cm

** For art enthusiasts: **

This decorative katana is not just a simple decorative object, but a masterpiece of art. It symbolizes the rich tradition and aesthetics of the Far East and will certainly attract the admiration of art lovers.

** A touch of the Far East in your collection: **

With this Decorative Katana, you will bring a piece of the fascinating Far Eastern culture into your collection. She will undoubtedly be a valuable addition to your collection of art objects.

** Unique presentation: **

Whether you're a passionate collector or looking for an impressive piece of decoration, this Decorative Katana will add a special touch to any room in which it is presented.

Rejoice in the beauty and attention to detail of this Decorative Katana and order today to own this unique artwork!