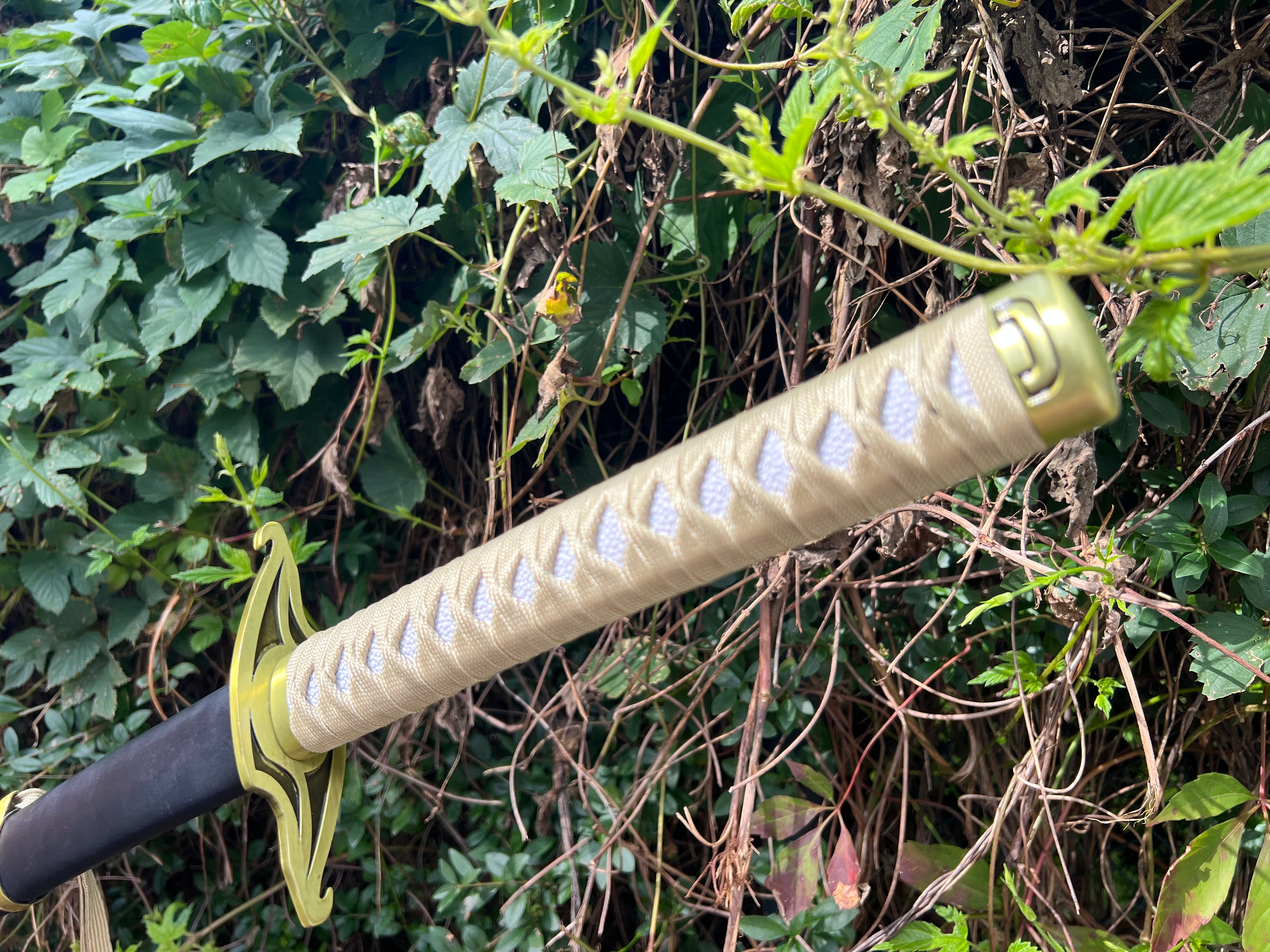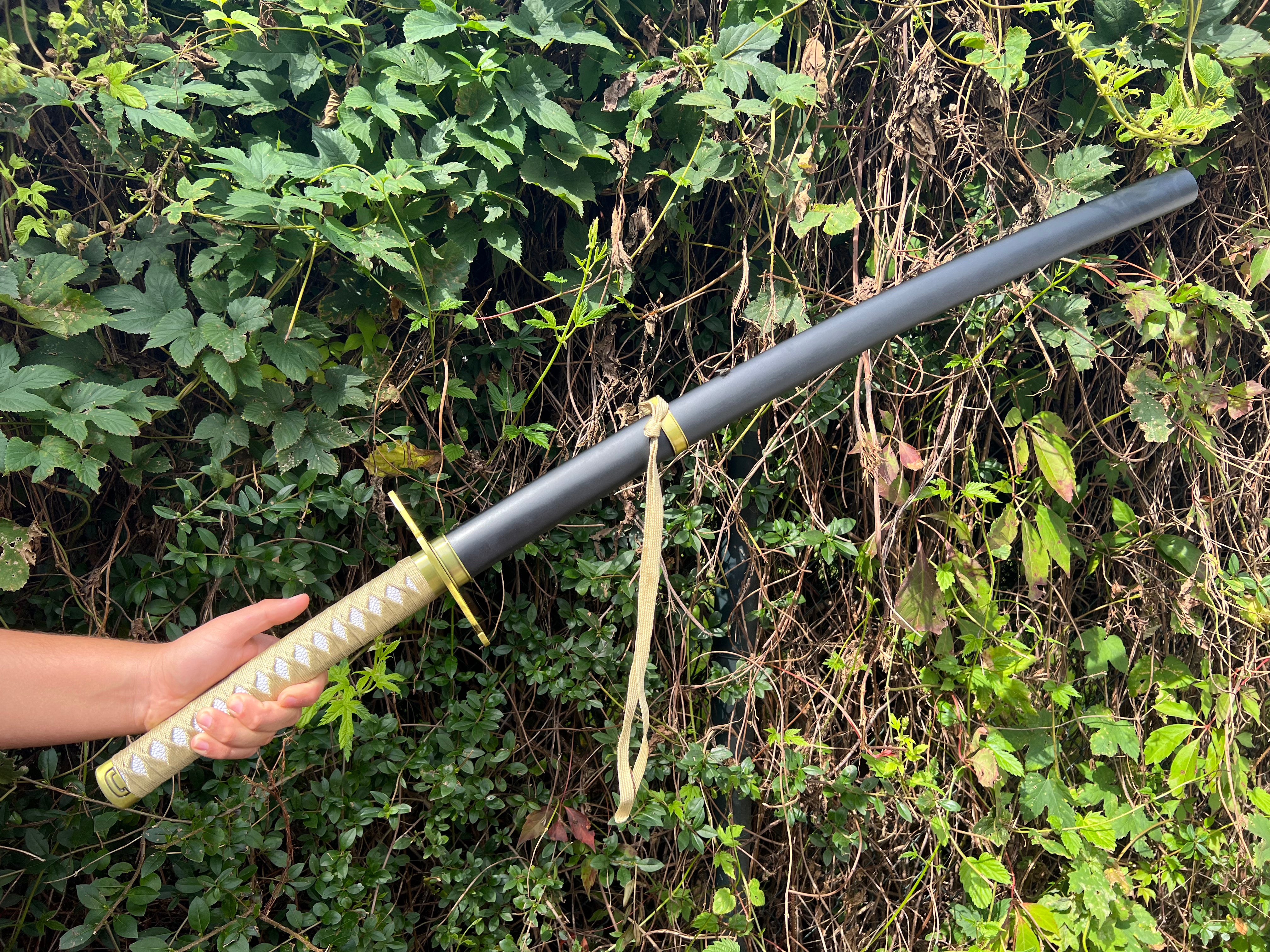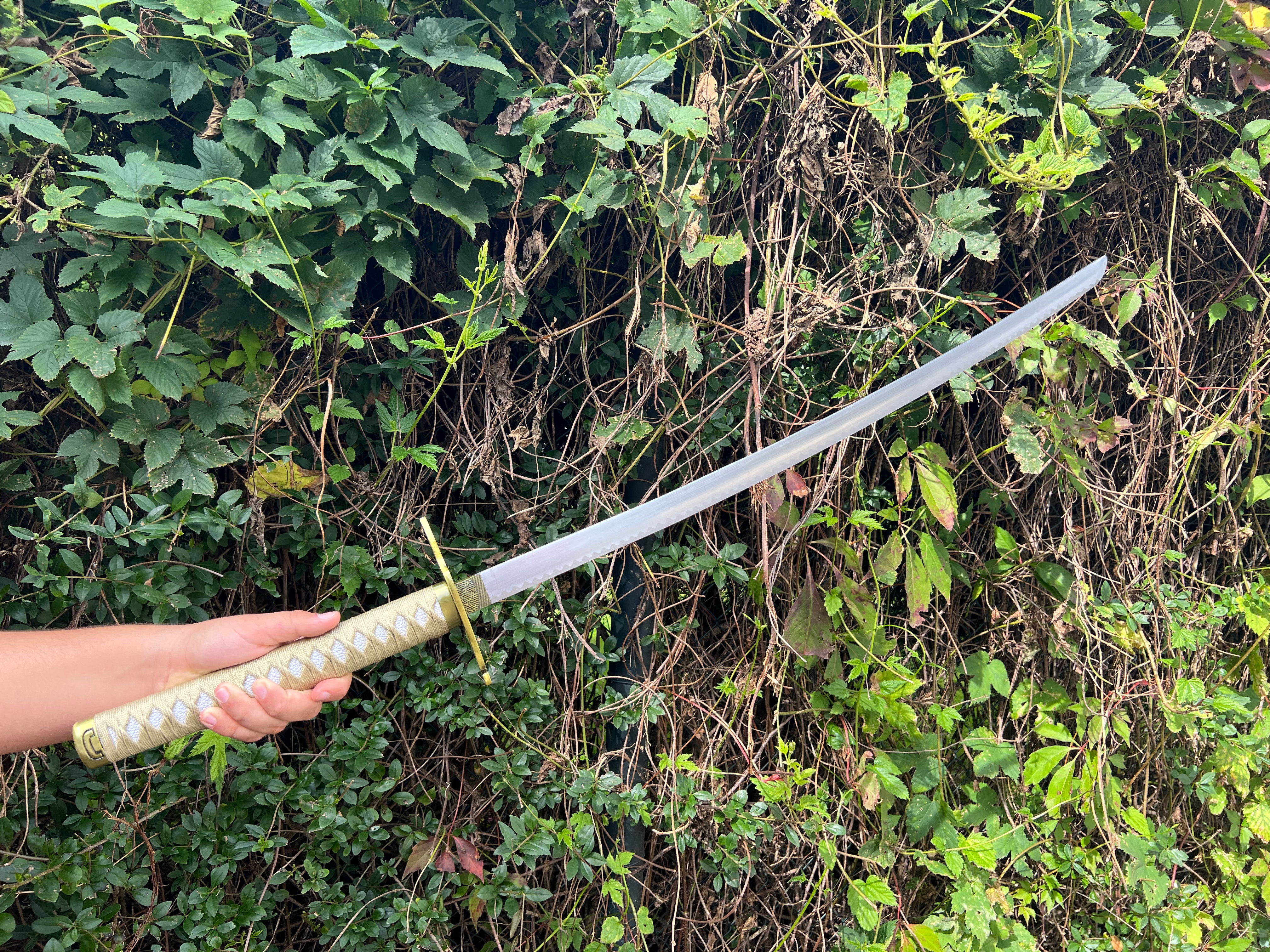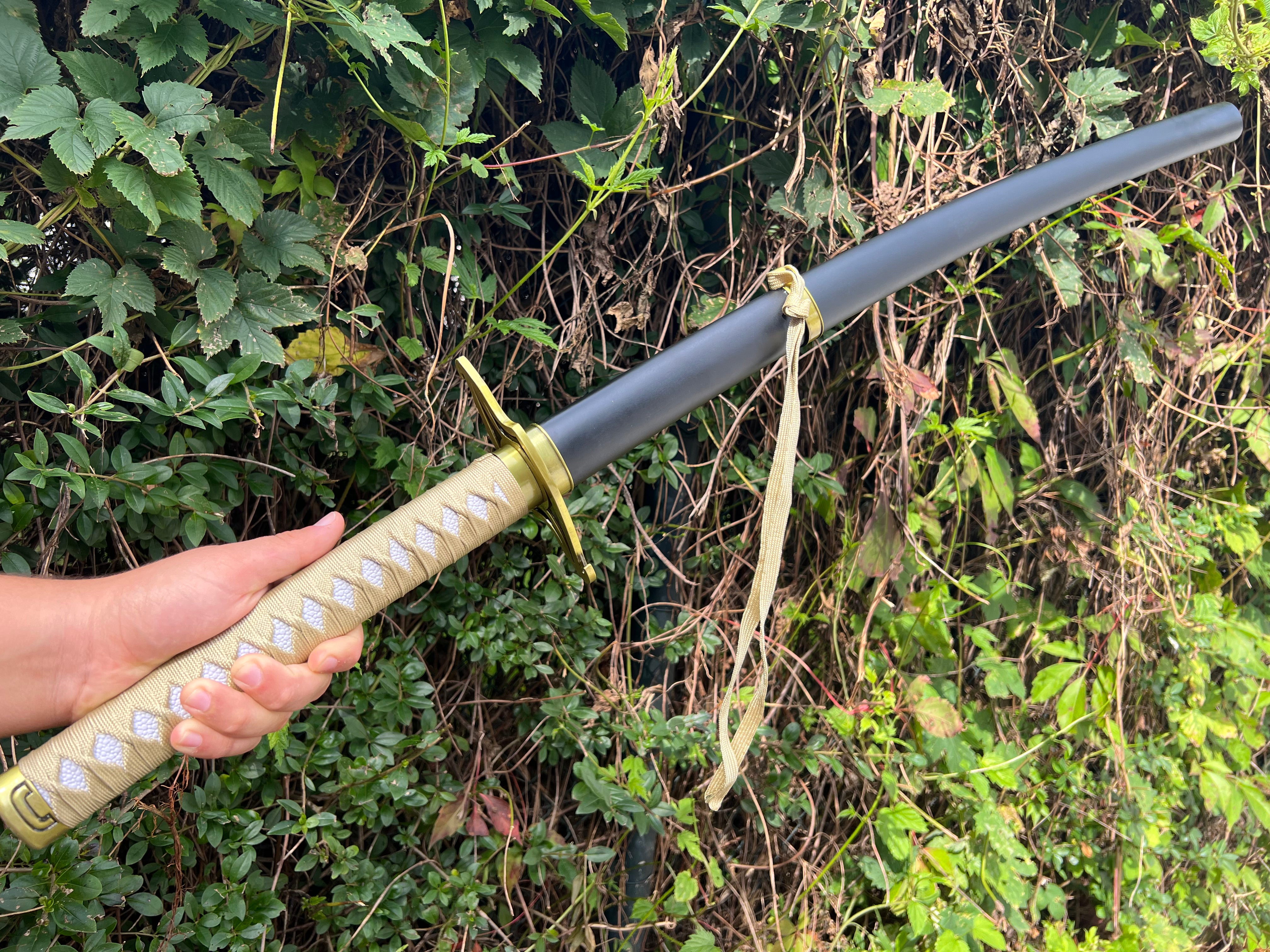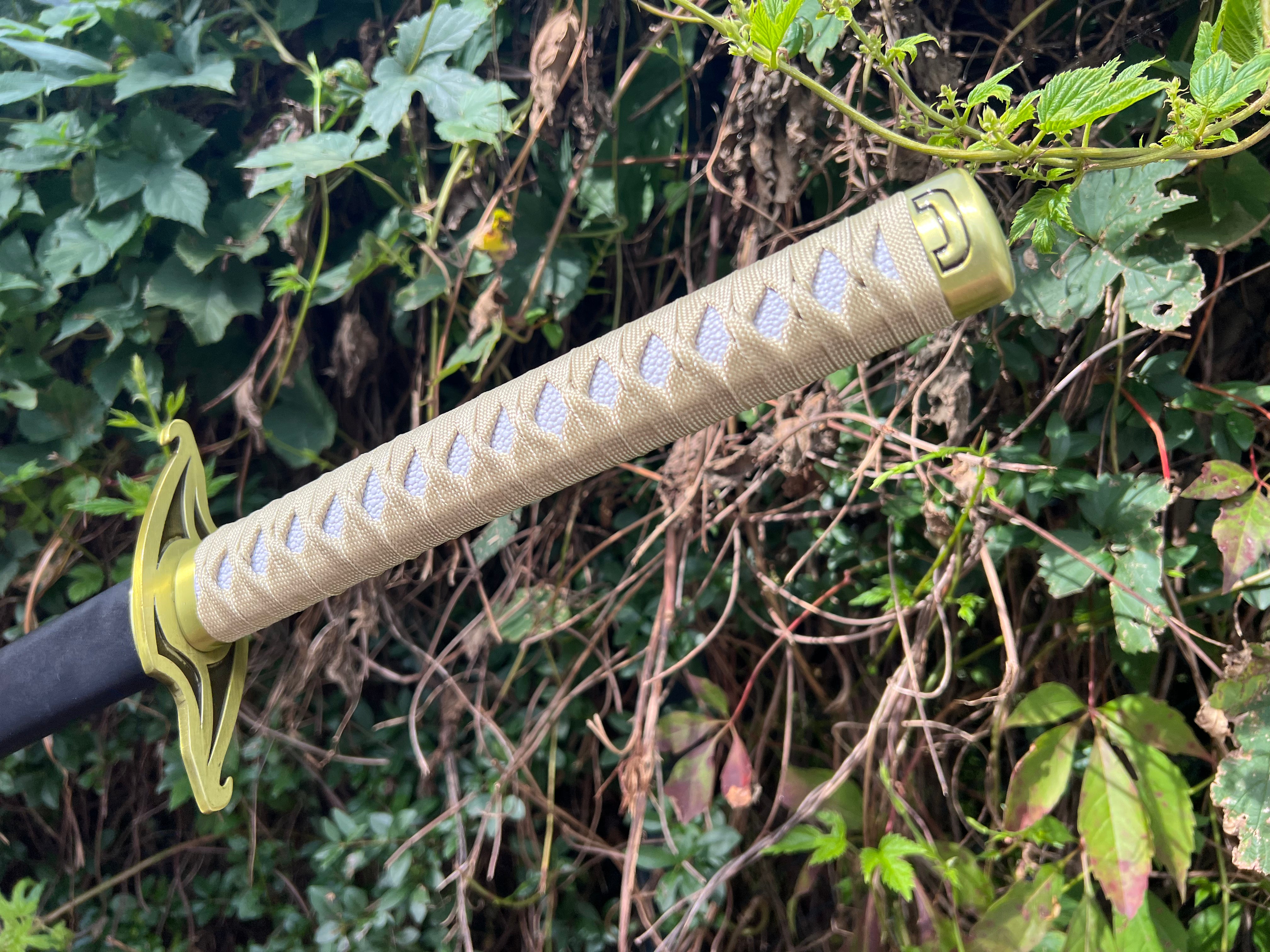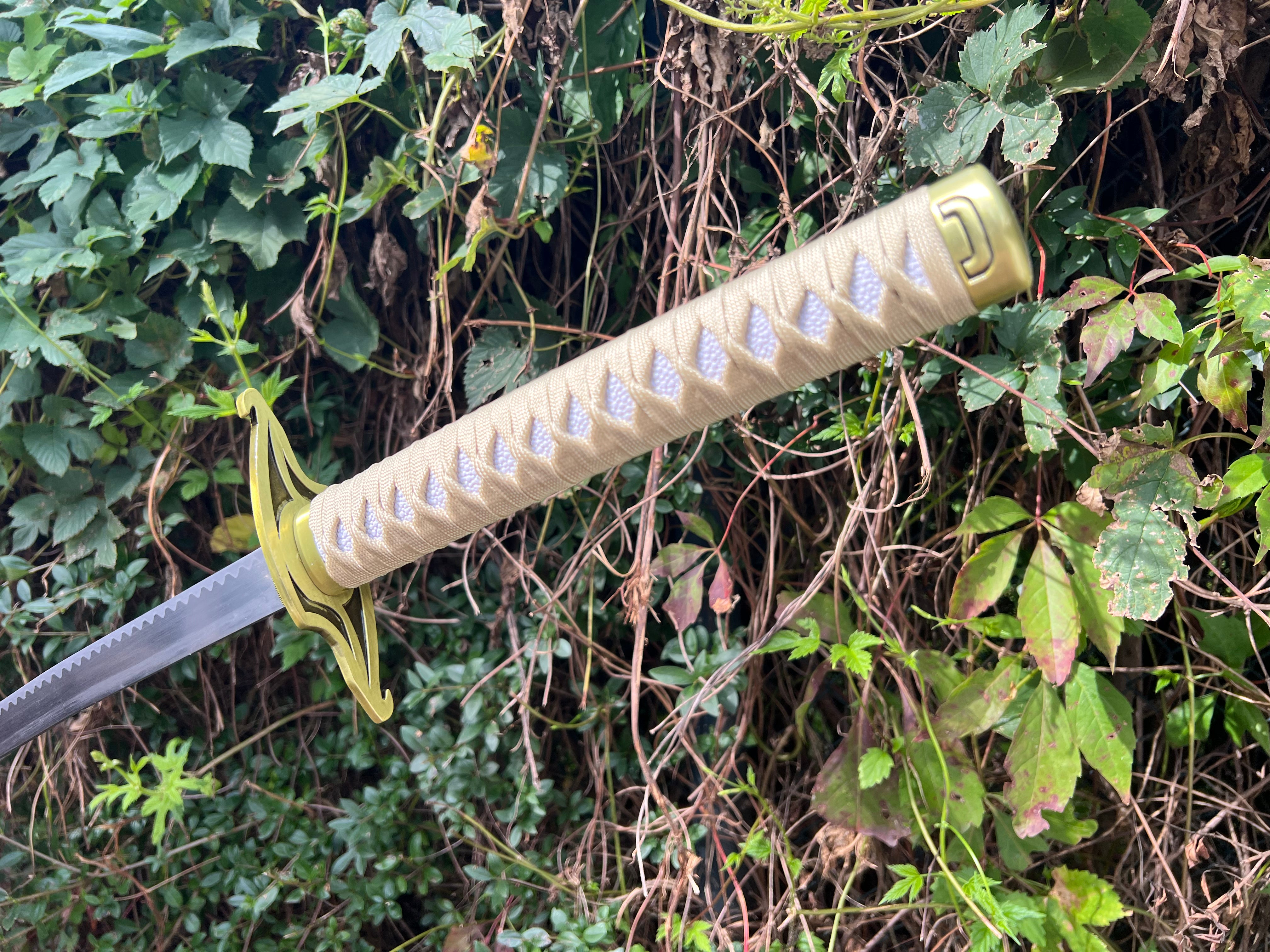 Ulquiorra Cifer's Batwing Katana - Bleach
---
The Ulquiorra Cifer's Katana is a stunning replica of the iconic sword Murciélago from the anime series Bleach. For fans of the series, this sword offers a way to own and admire a piece of the captivating Bleach world.

** Main Features: **

-** Inspired by Bleach: ** This katana is directly inspired by the sword Murciélago from the Bleach anime series, giving it a remarkable authenticity.

-** High quality materials: ** The sword consists of a steel blade, a metal tsuba (hand guard) and a combination of wood for the sheath and the handle (tsuka).

** Technical Details:**

-Total length: 970mm (with sheath 1030mm)
-Blade length: 680mm
-Handle (Tsuka) Length: 280mm
-Weight: 730g (with sheath 940g)

** For collectors and anime enthusiasts: **

As well as being a decorative piece, the Ulquiorra Cifer's Katana is a tribute to the impressive world of Bleach. It will certainly attract the admiration of collectors and fans of the series.

** A piece of anime story: **

The stunning craftsmanship of this sword captures the essence of the Bleach series and brings it to life. The katana is not only a tribute to the characters and stories of Bleach, but also a work of art in itself.

** A sword from the darkness: **

Order the Ulquiorra Cifer's Katana and bring this evocative piece of Bleach history into your home. Immerse yourself in the fascinating world of Shinigami, Hollows and captivating adventures.