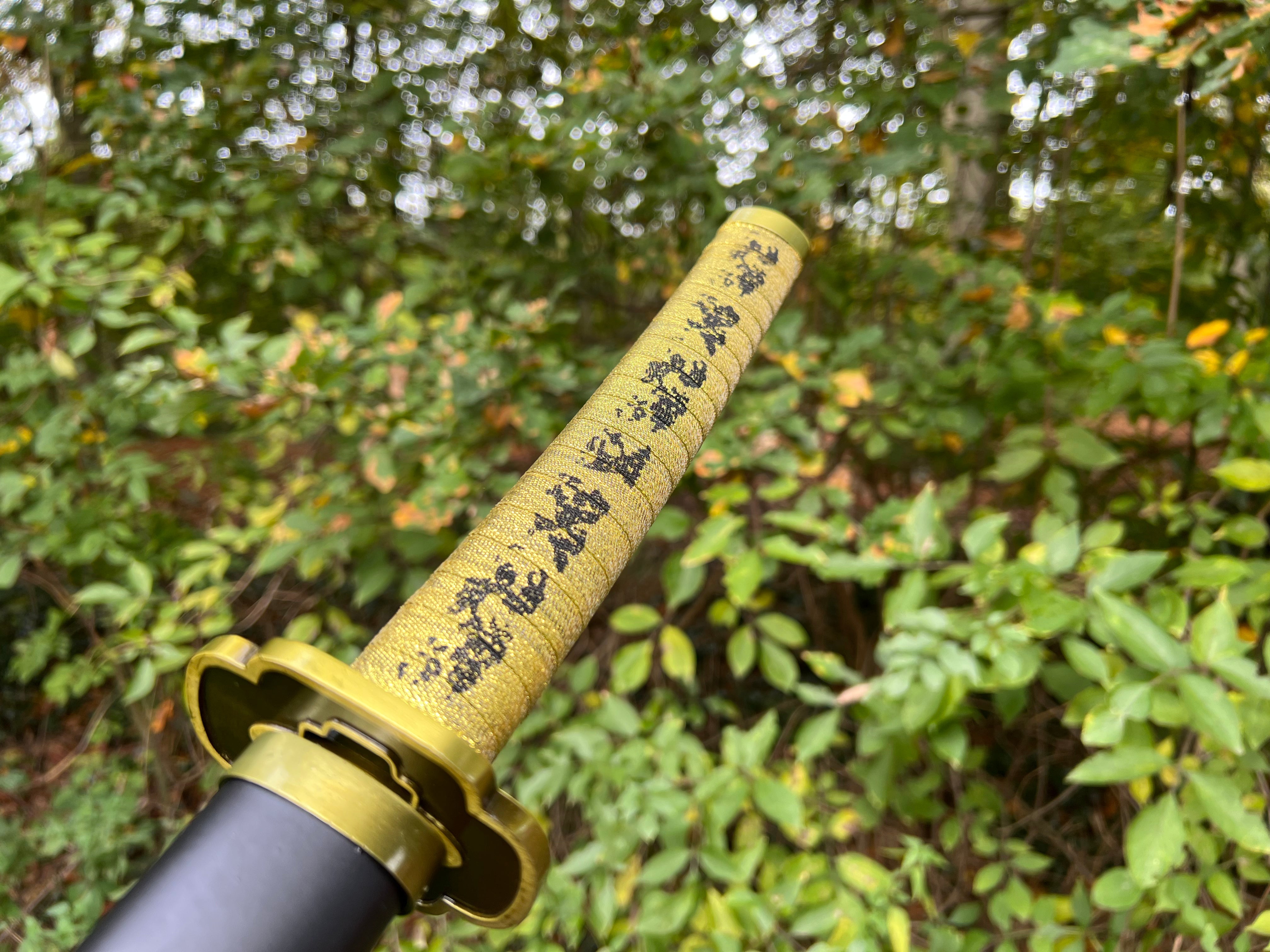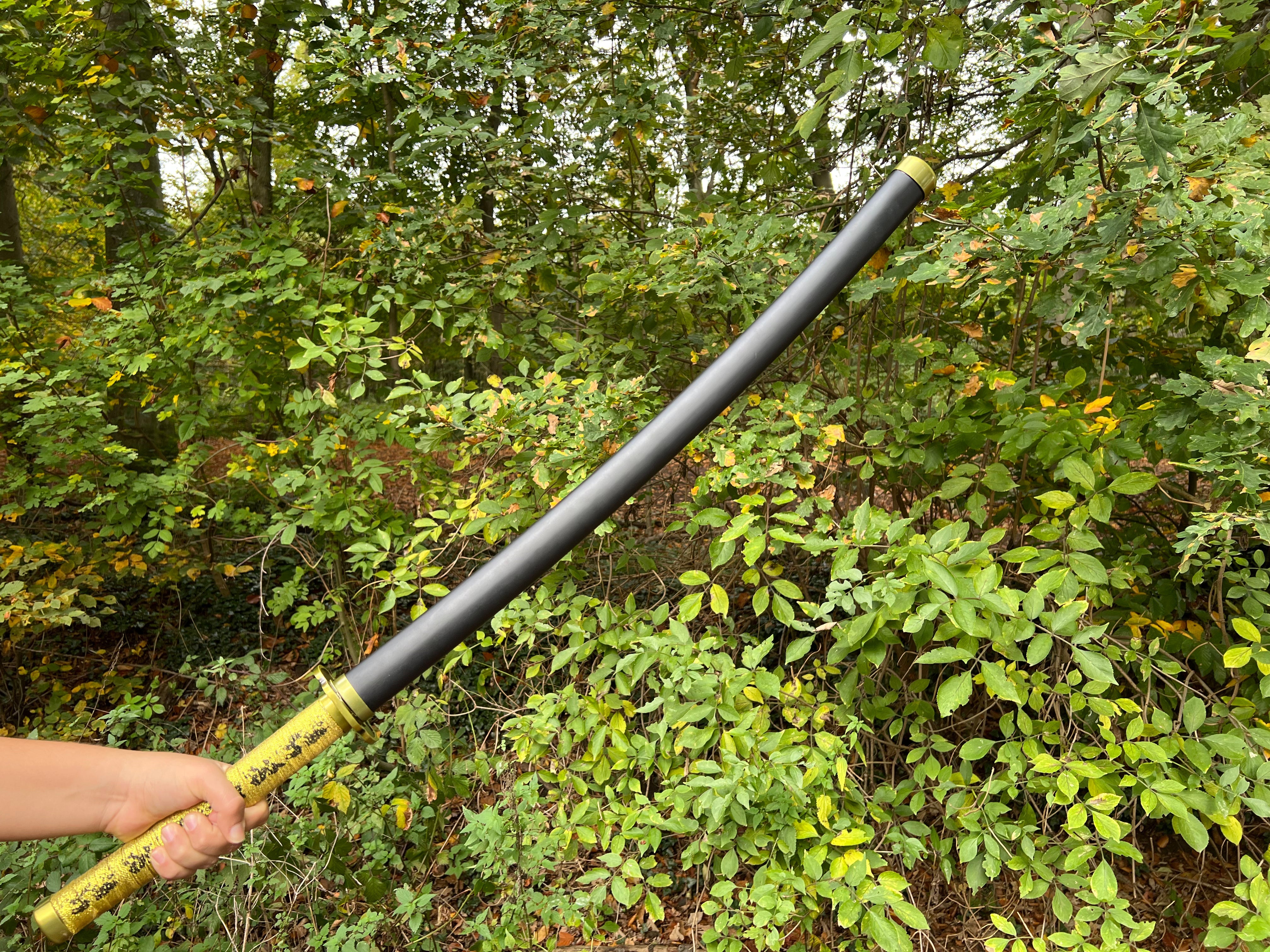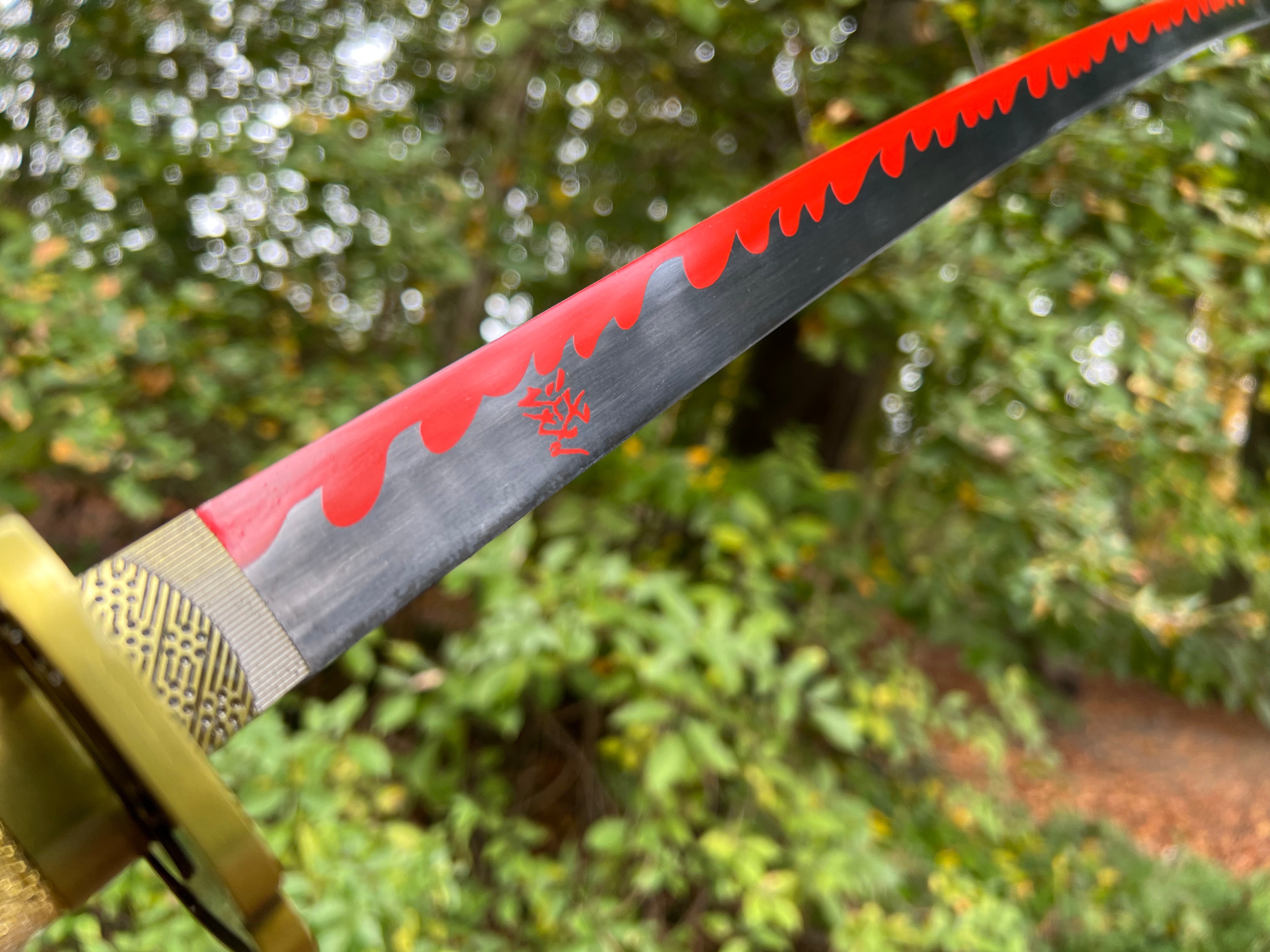 Tsugikuni Yoriichi's Katana with Bamboo Blade-Demon Slayer (Nichirin): Kimetsu No Yaiba
---
This impressive katana was inspired by Yoriichi Tsugikuni's sword from the sensational anime series "Kimetsu no Yaiba" (Demon Slayer). Yoriichi Tsugikuni is a legendary character within the series, known for his peerless swordsmanship and his role in creating the breathing techniques.

** About the series "Kimetsu no Yaiba" (Demon Slayer):**

"Kimetsu no Yaiba" (Demon Slayer) is one of the most captivating anime series of recent times. The plot follows Tanjiro Kamado, a young boy whose family has been wiped out by demons. On his journey to take revenge and save his sister Nezuko, he joins the Demon Slayers.

This katana is more than just a tribute to the series; it is a connection to the rich story of Yoriichi Tsugikuni. The bamboo blade not only gives the sword an authentic look, but also evokes the precision and strength of Yoriichi in the battles against demons.

With a total length of 960mm (1030mm with scabbard) and a weight of 550g (including scabbard), this katana is easy to handle. It's a must for fans of "Demon Slayer - Kimetsu no Yaiba" who want to hold a piece of this epic anime story in their hands. Immerse yourself in the world of breathing techniques and demon hunting with this evocative katana honoring the legend of Yoriichi Tsugikuni.