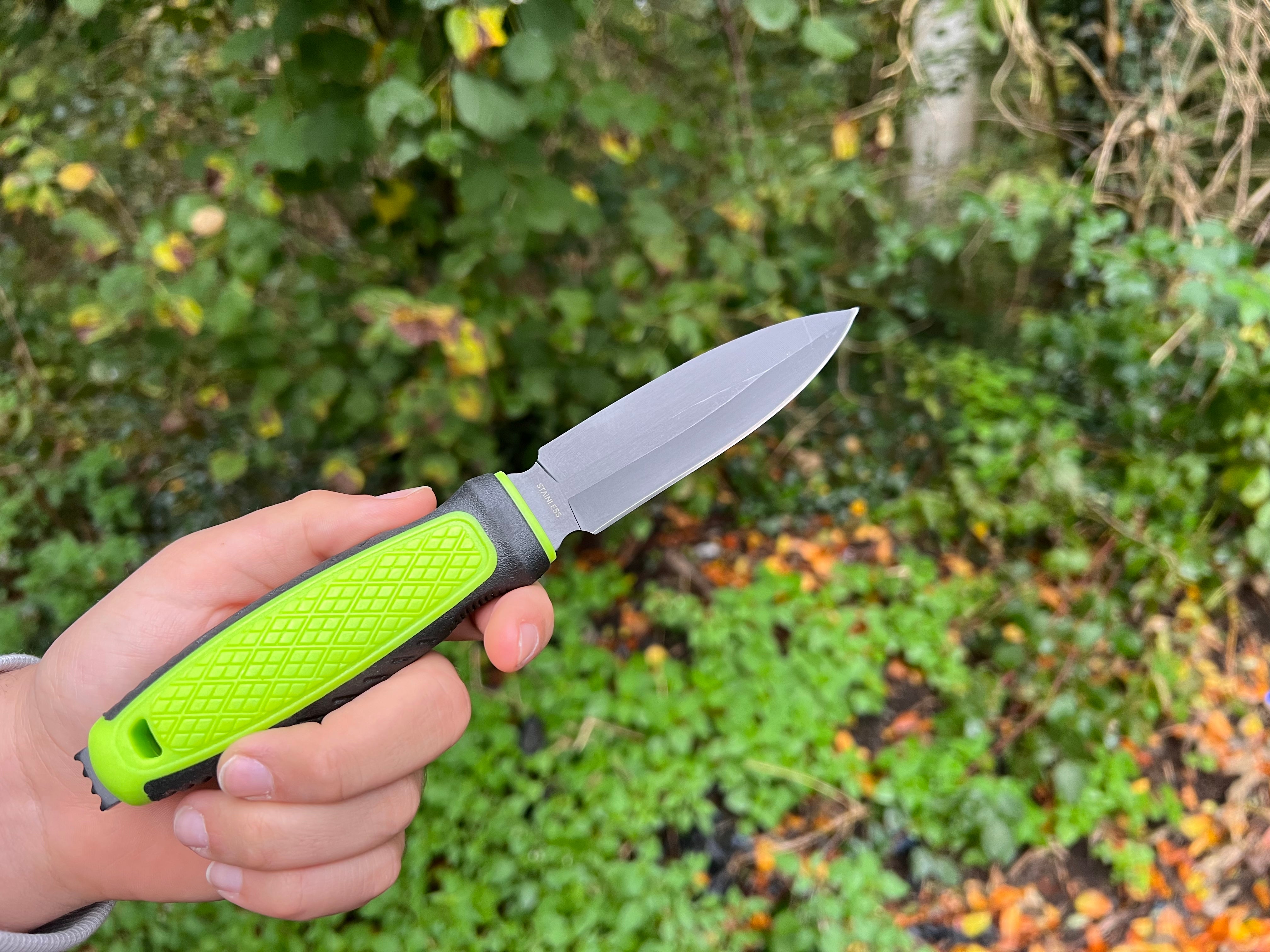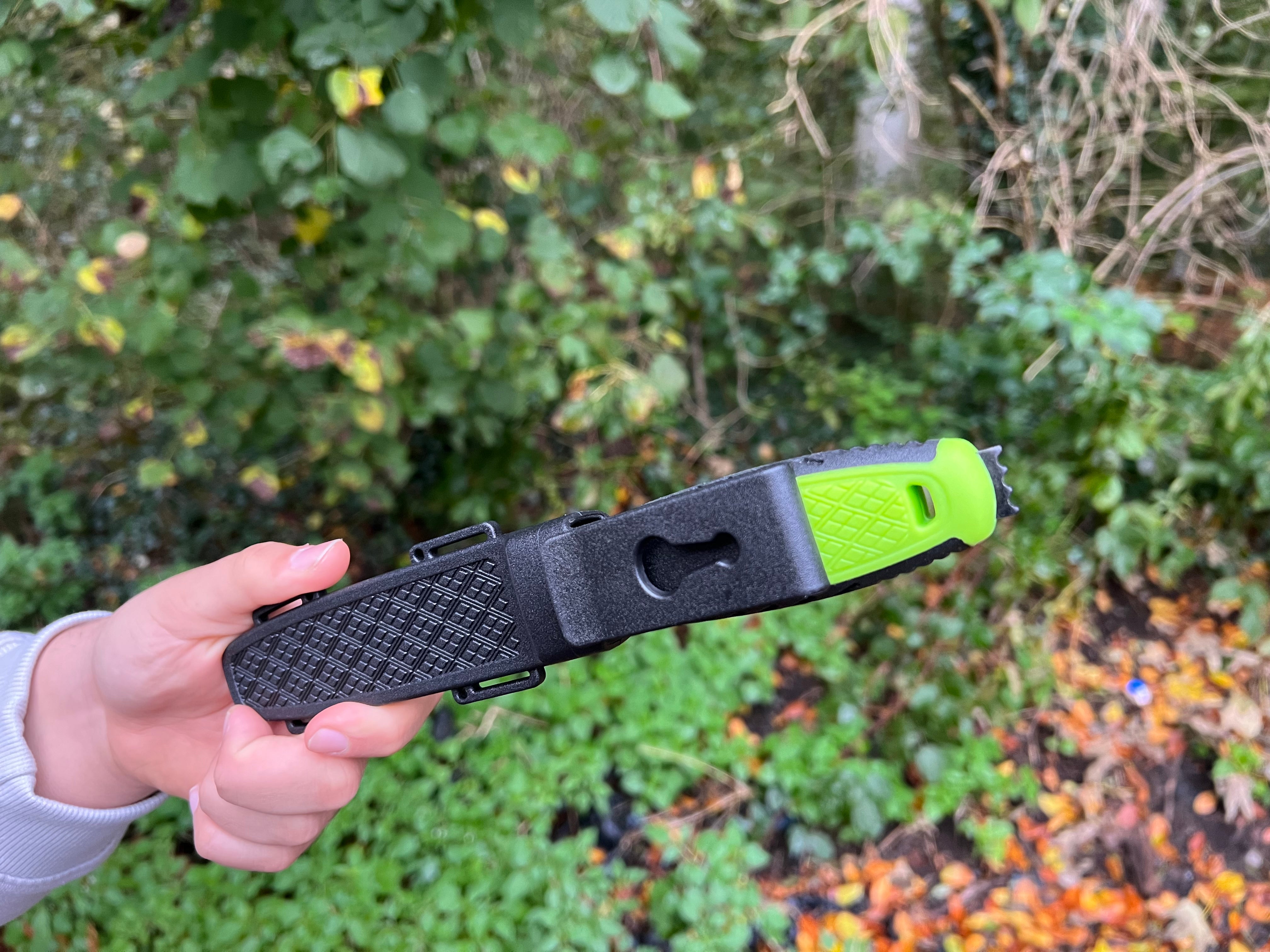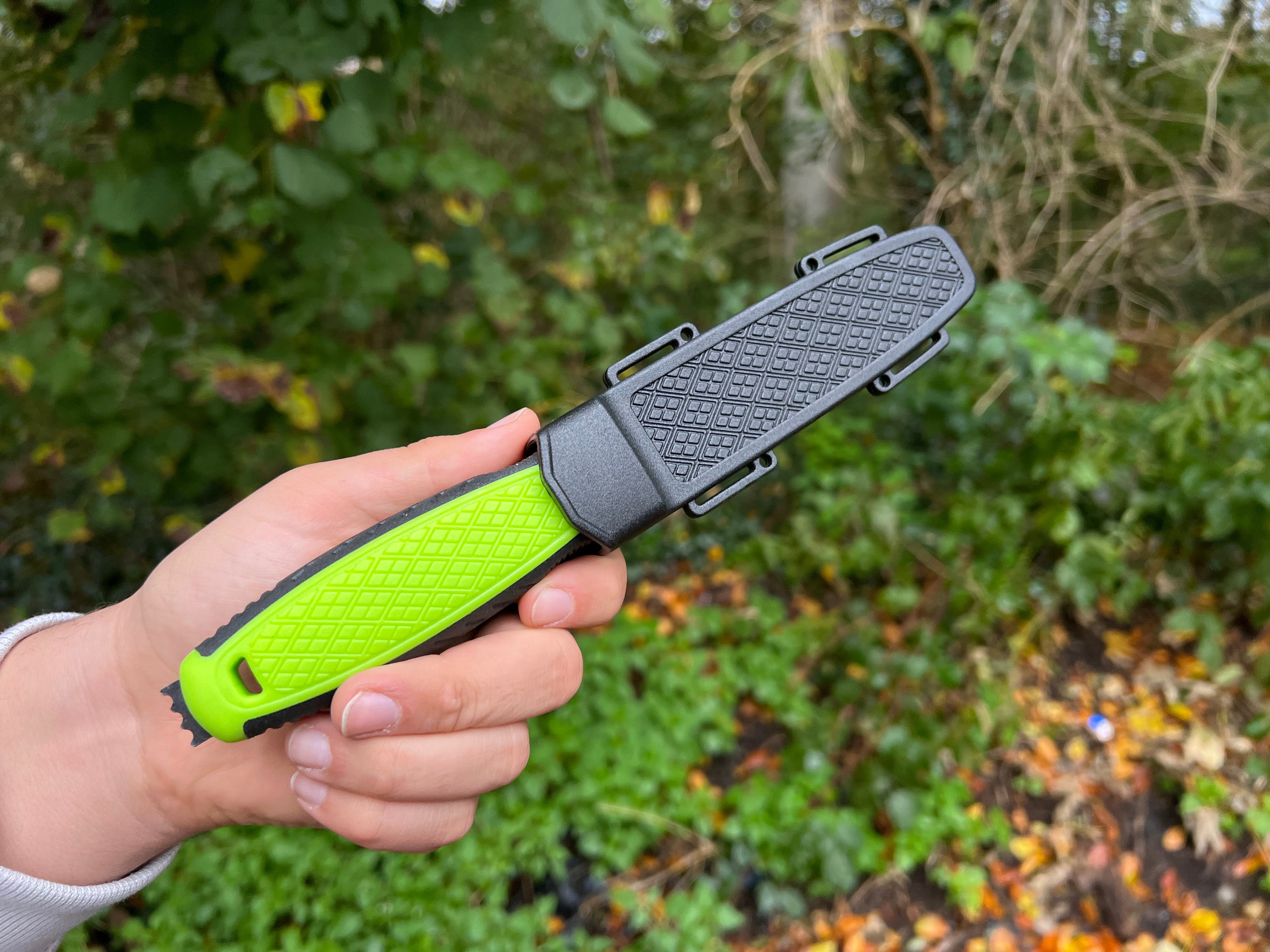 Tactical belt knife with black stainless steel blade and polymer sheath
---
Enrich your gear with our versatile belt knife specially designed for the demanding needs of outdoor enthusiasts, survival experts and everyday adventurers.
High quality black stainless steel blade: The blade of this tactical knife is made of first-class stainless steel, which promises maximum hardness and longevity. The black coating not only effectively protects against corrosion, but also provides a tactical optics that minimizes reflections-ideal for covert operations.
Ergonomic and non-slip handle: The handle, made of polymeric material, is provided with a rubber coating, which ensures improved handling and comfort during prolonged use. The distinctive green coloring also offers excellent visibility in order to be able to locate the knife quickly.
Multi-functional polymer sheath: A robust hard case polymer sheath is included, which adapts to different wearing situations through their thigh loops and belt clip. Whether attached to the belt or secured to the leg, your knife will always remain accessible and safely stowed.
Compact design for on the go: The knife has a blade length of 110mm and reaches a total length of 230mm, with sheath 240mm. With a weight of just 100g (140g with scabbard), it is an easy companion that can be found in every pocket.
Product highlights:
Stable, corrosion-resistant stainless steel blade with black coating.
Comfortable, green polymer handle with rubber coating for firm grip.
Versatile polymer sheath with thigh straps and belt clip.
Blade length of 110mm for precise cuts.
Total weight of only 140g with sheath for highest mobility.
Whether you're punching your way through the wilderness or handling everyday tasks, this tactical belt knife will serve you as a reliable partner.