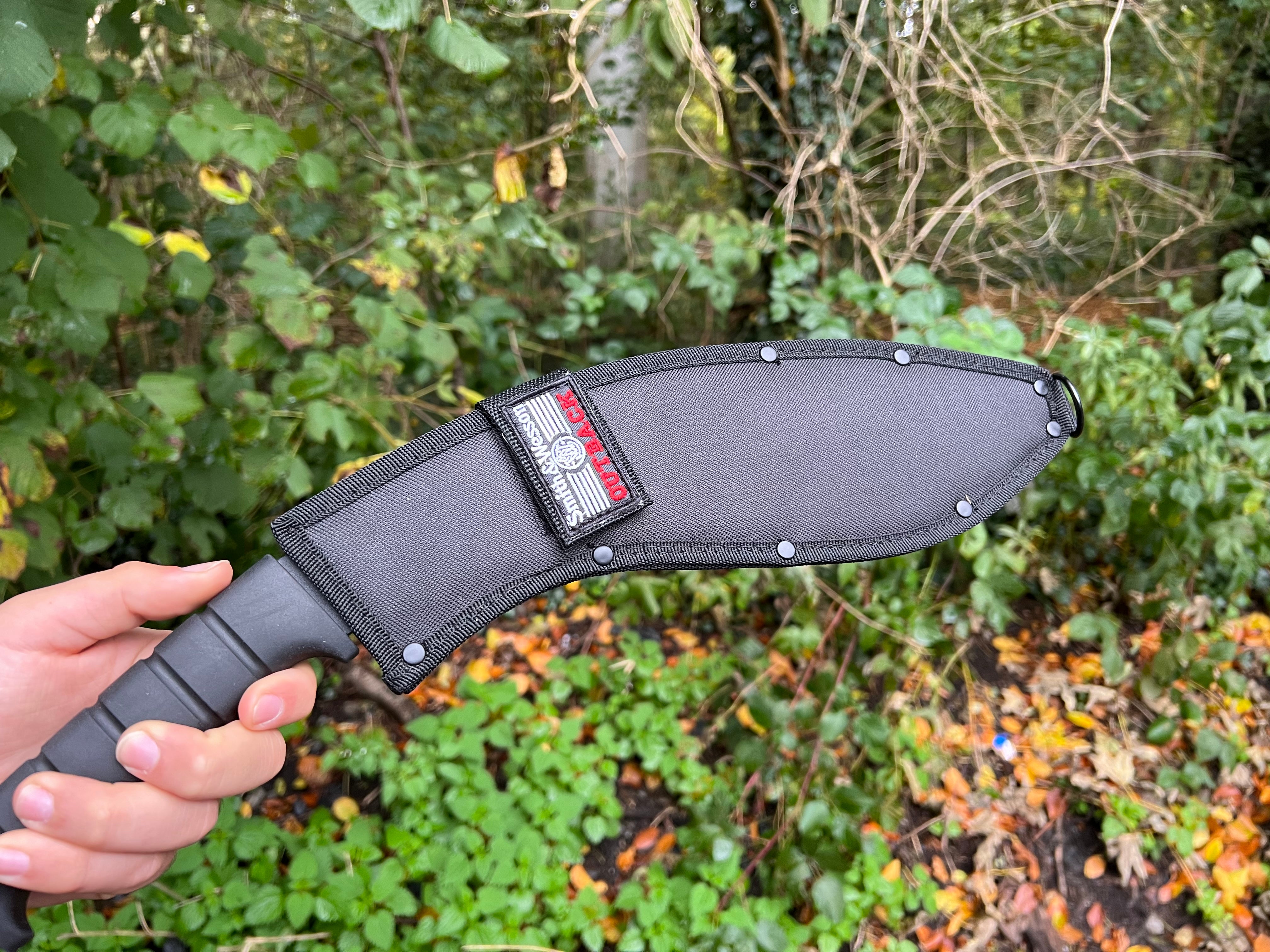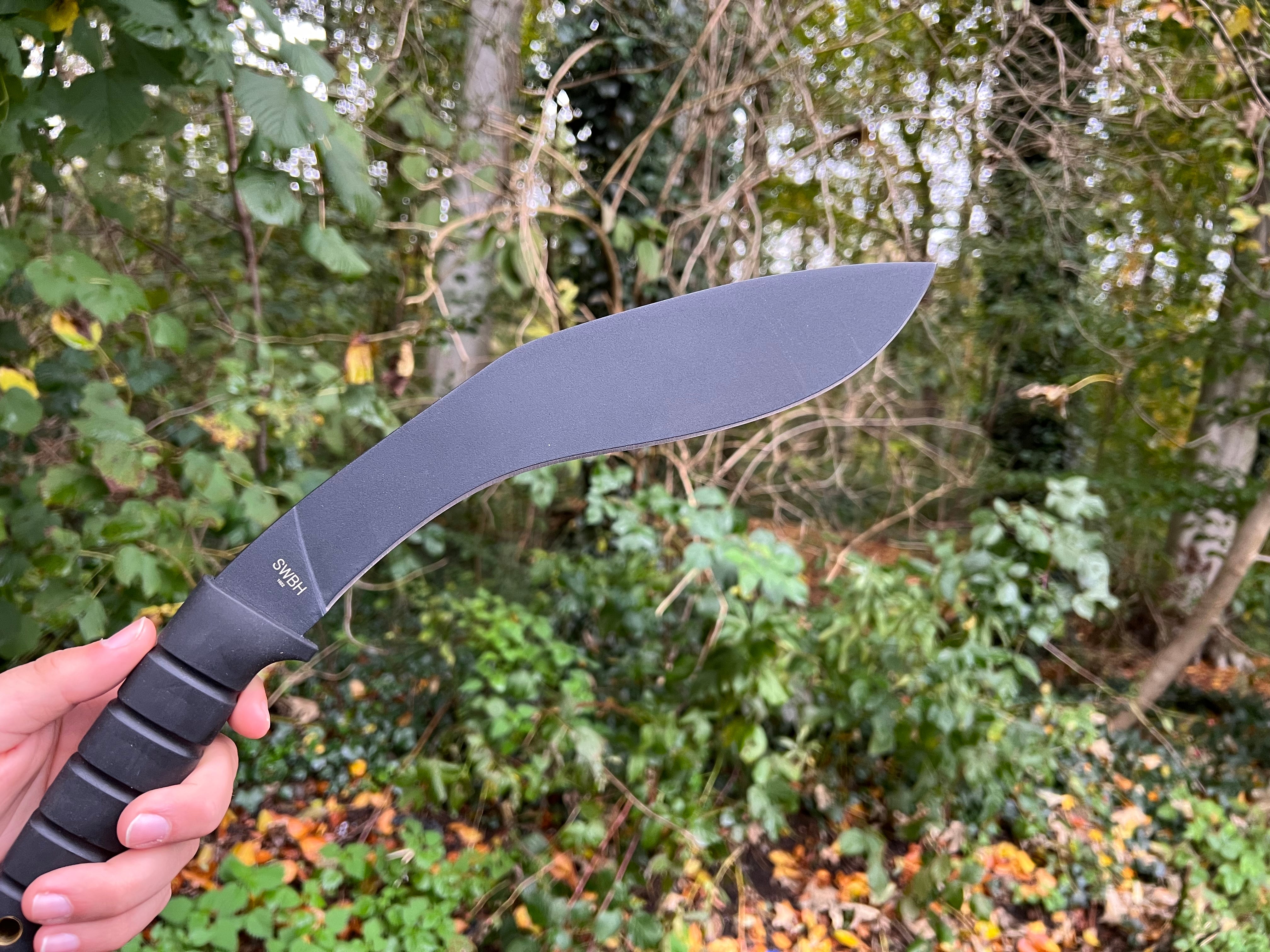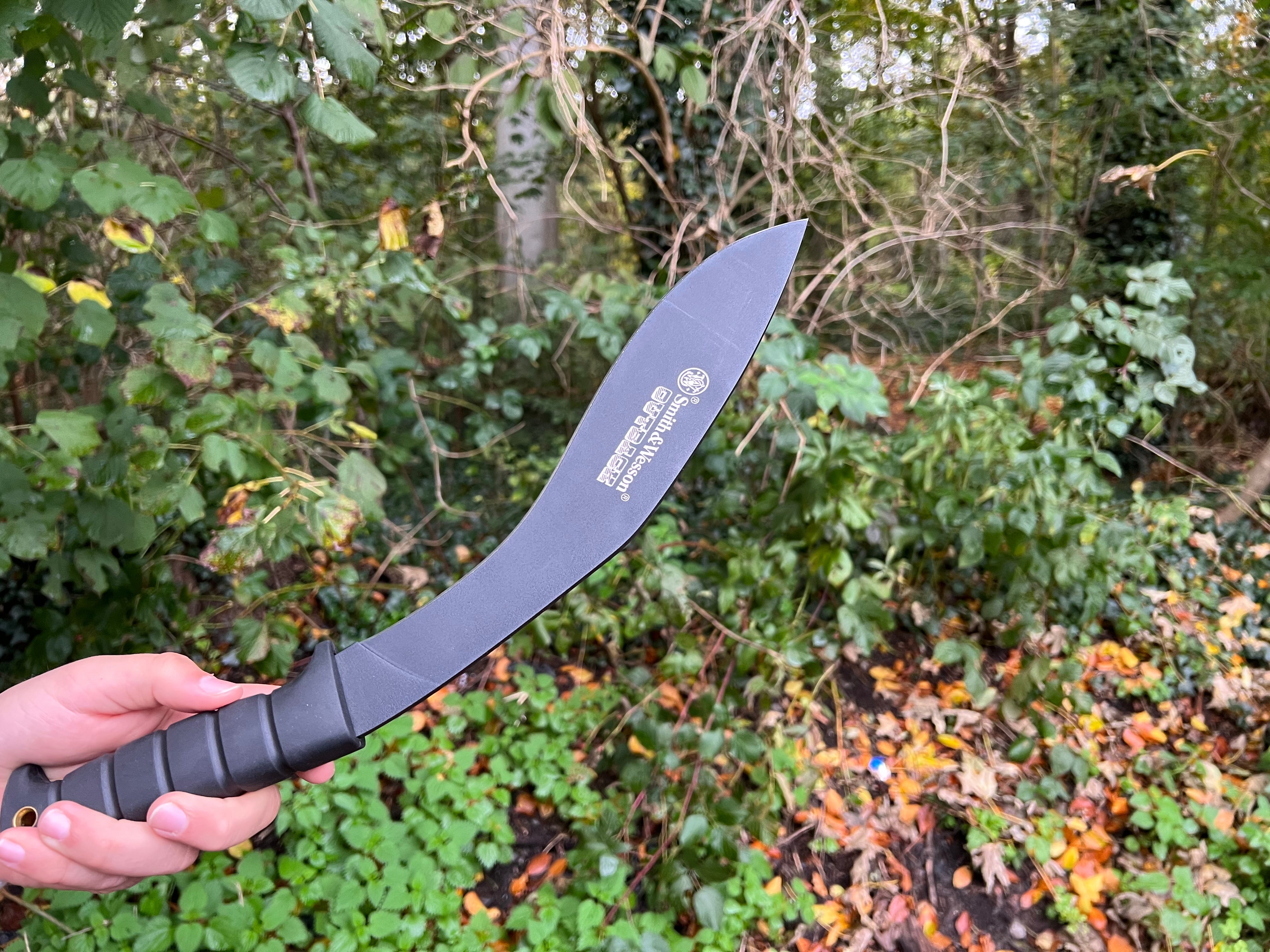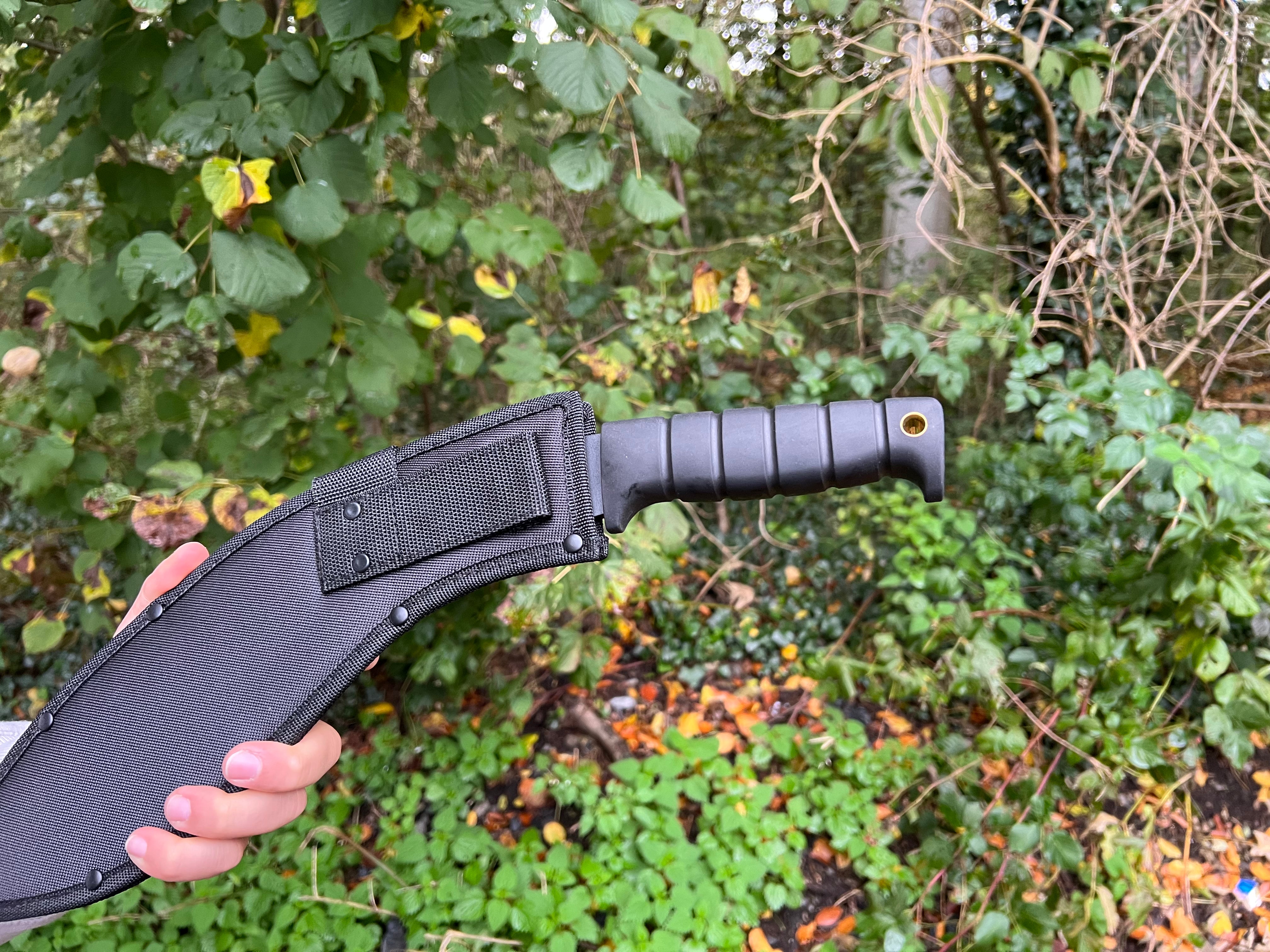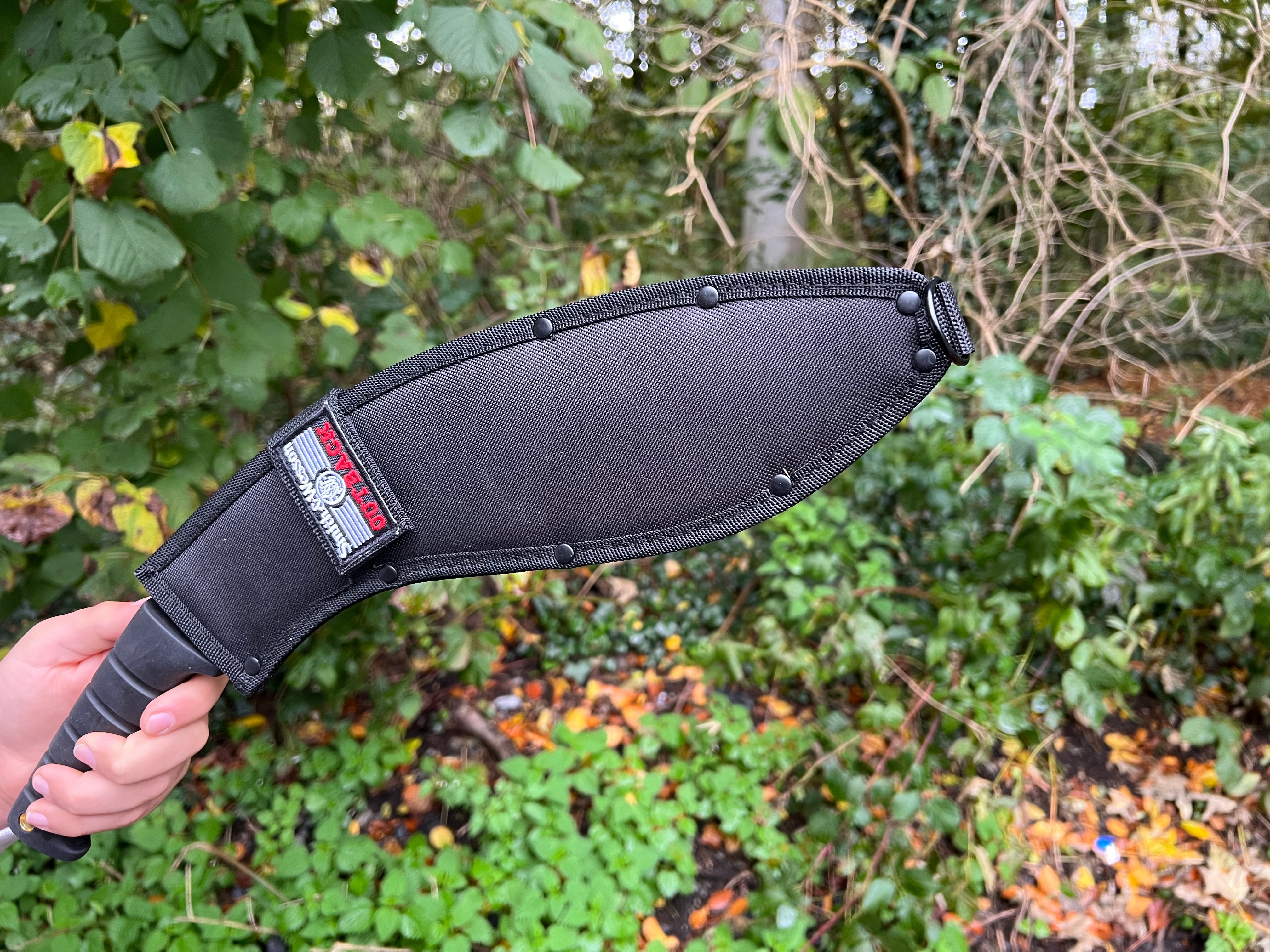 Smith & Wesson Outback Kukri - Robust bush knife with safe grip and nylon sheath
---
The Smith & Wesson Outback Kukri is the ideal choice for outdoor enthusiasts looking for a reliable tool for the toughest conditions. Whether camping, hiking or gardening-this kukri is as versatile as your adventures.
Product Highlights:
Steel of Strength: The 7Cr17MoV stainless steel blade promises exceptional longevity and is resistant to the elements while retaining impressive sharpness.

Ergonomic handle: The specially developed rubberized handle guarantees a secure hold even in wet or dirt and minimizes hand fatigue.

Portable Safety: Delivered with a sturdy nylon sheath, the Outback Kukri offers secure transport and quick access when it matters most.
Technical data:
Blade material: High performance 7Cr17MoV stainless steel
Handle: Ergonomically shaped plastic with rubber cover for improved grip
Sheath: Durable nylon sheath protects the blade and facilitates transport
Blade length: 290mm - ideal for impact force and precision
Total length: 440mm-balanced for effectiveness and handling
Weight: 490g-heavy enough to cut through vegetation and light enough for long-lasting comfort
With the Smith & Wesson Outback Kukri, you get not just a knife, but a reliable tool that won't let you down. Its robust construction and utilitarian design reflect Smith & Wesson's quality and commitment to superb outdoor gear. Expand your equipment with this essential piece of reliability.