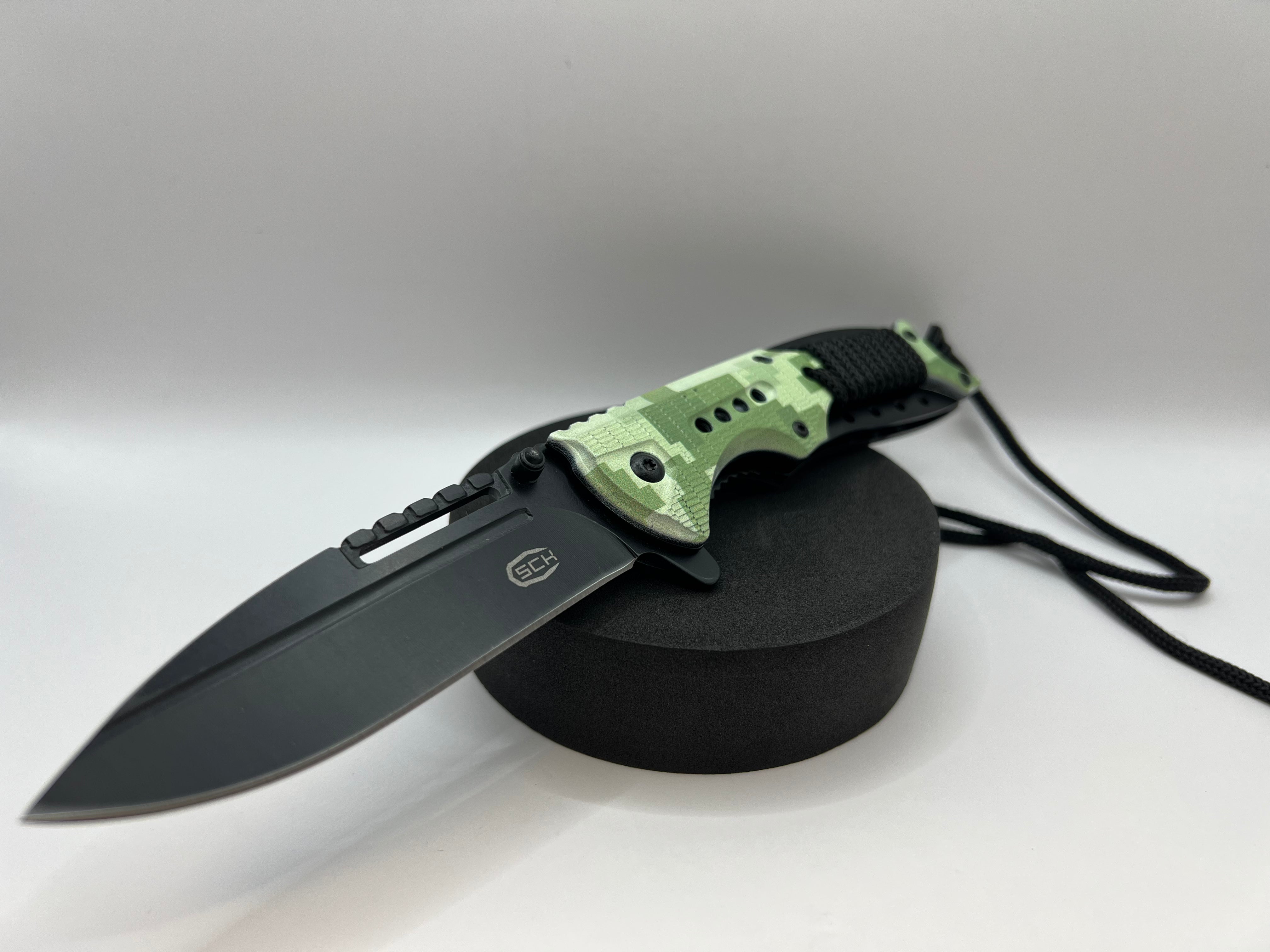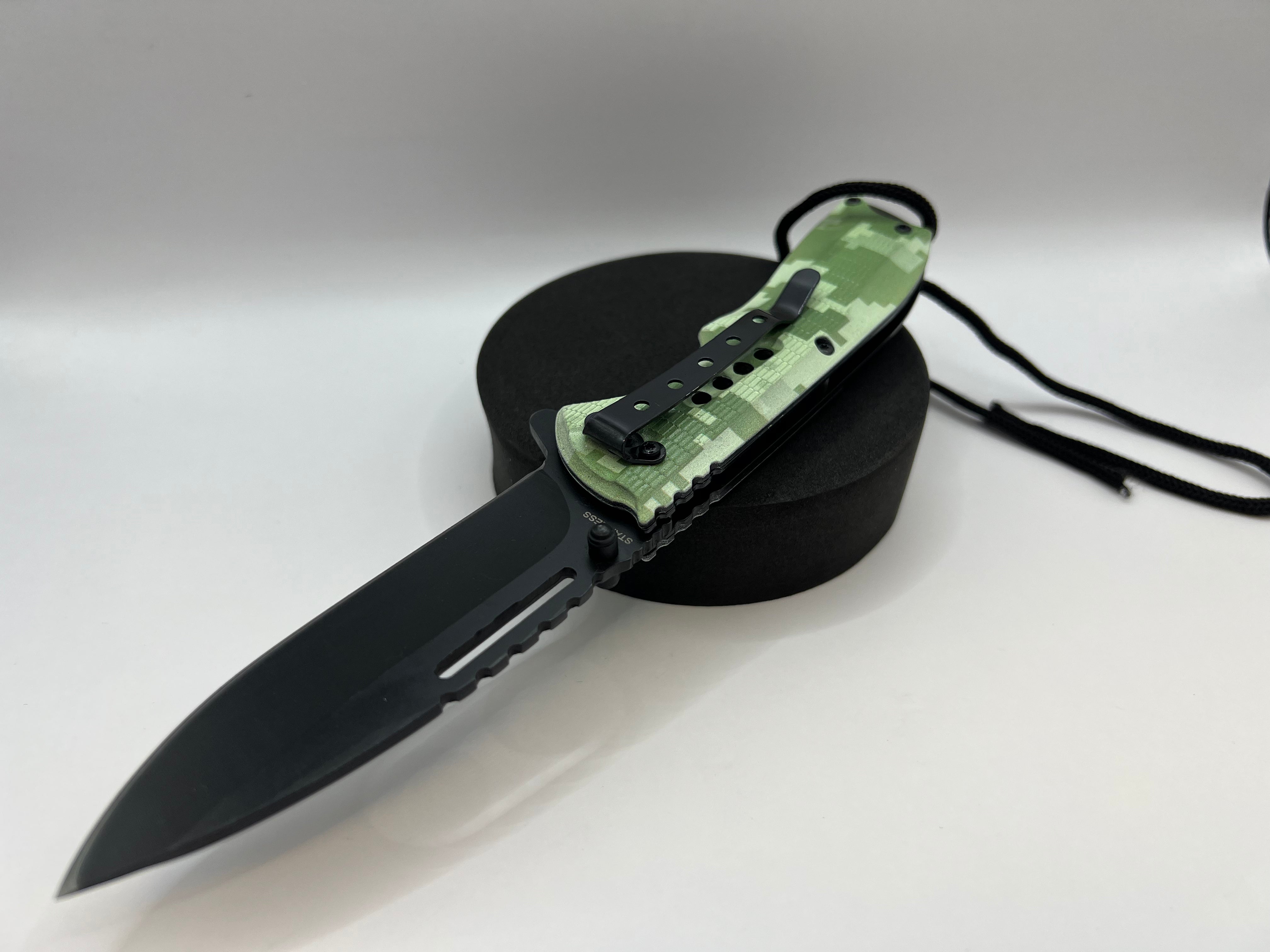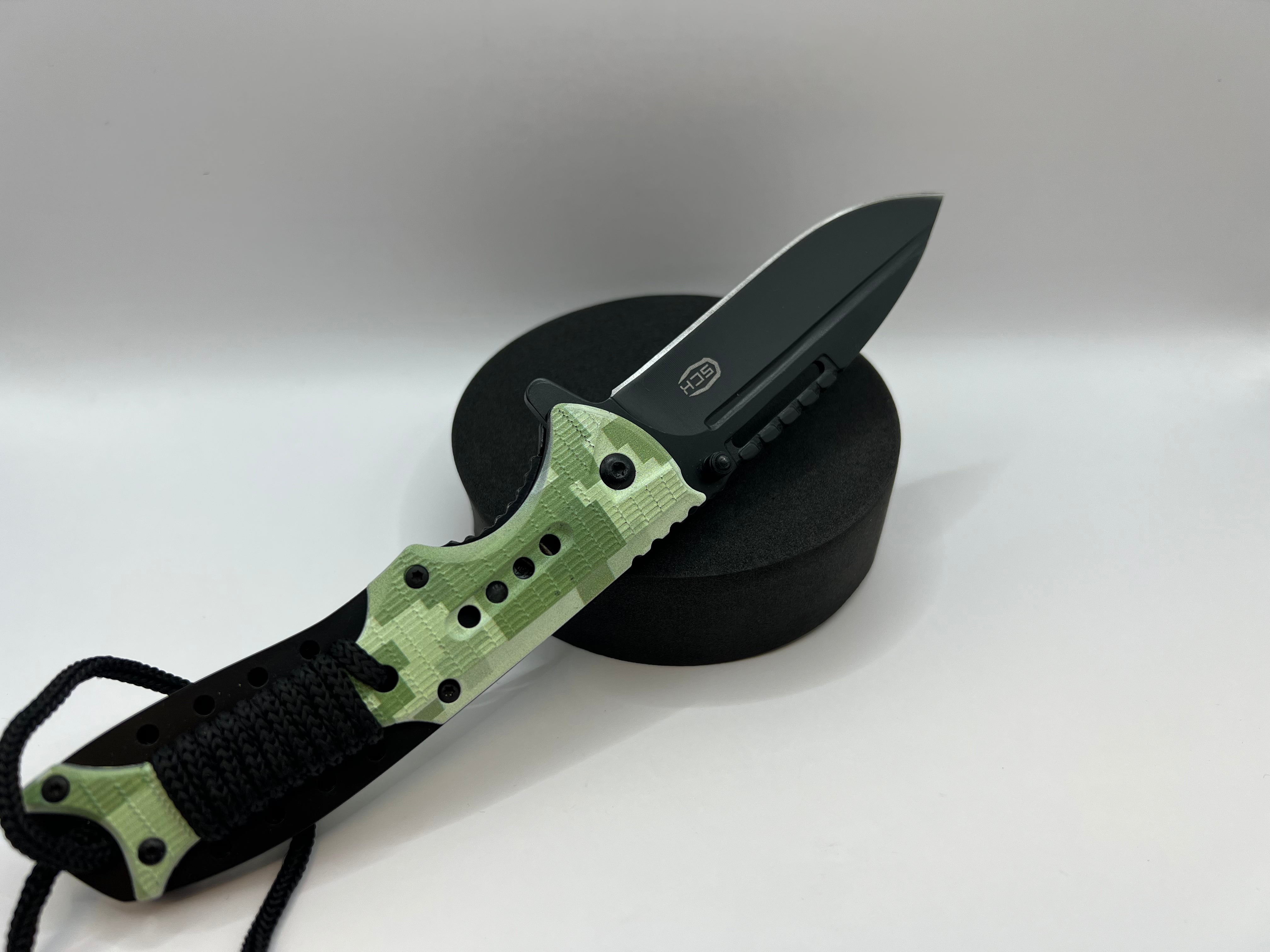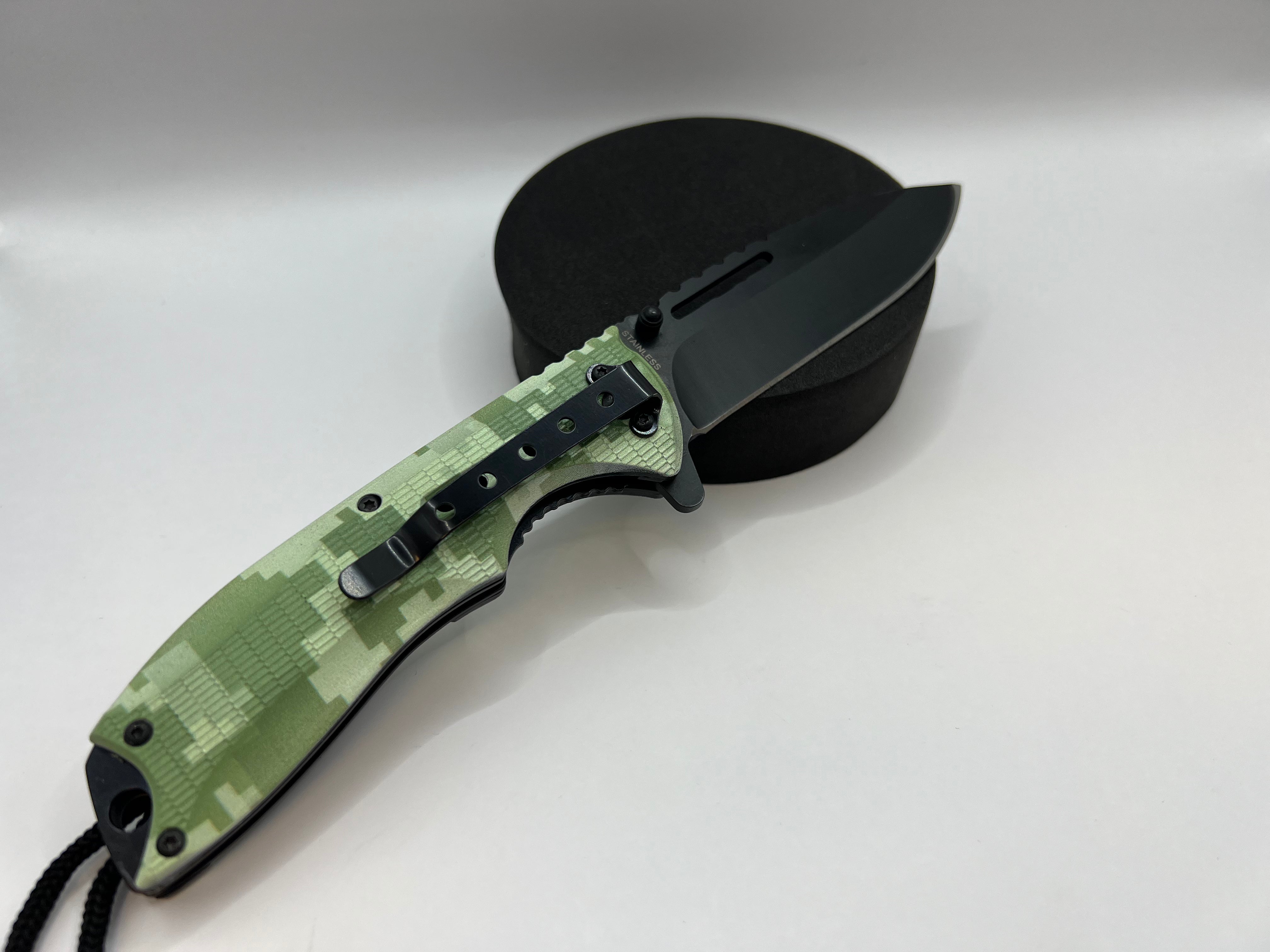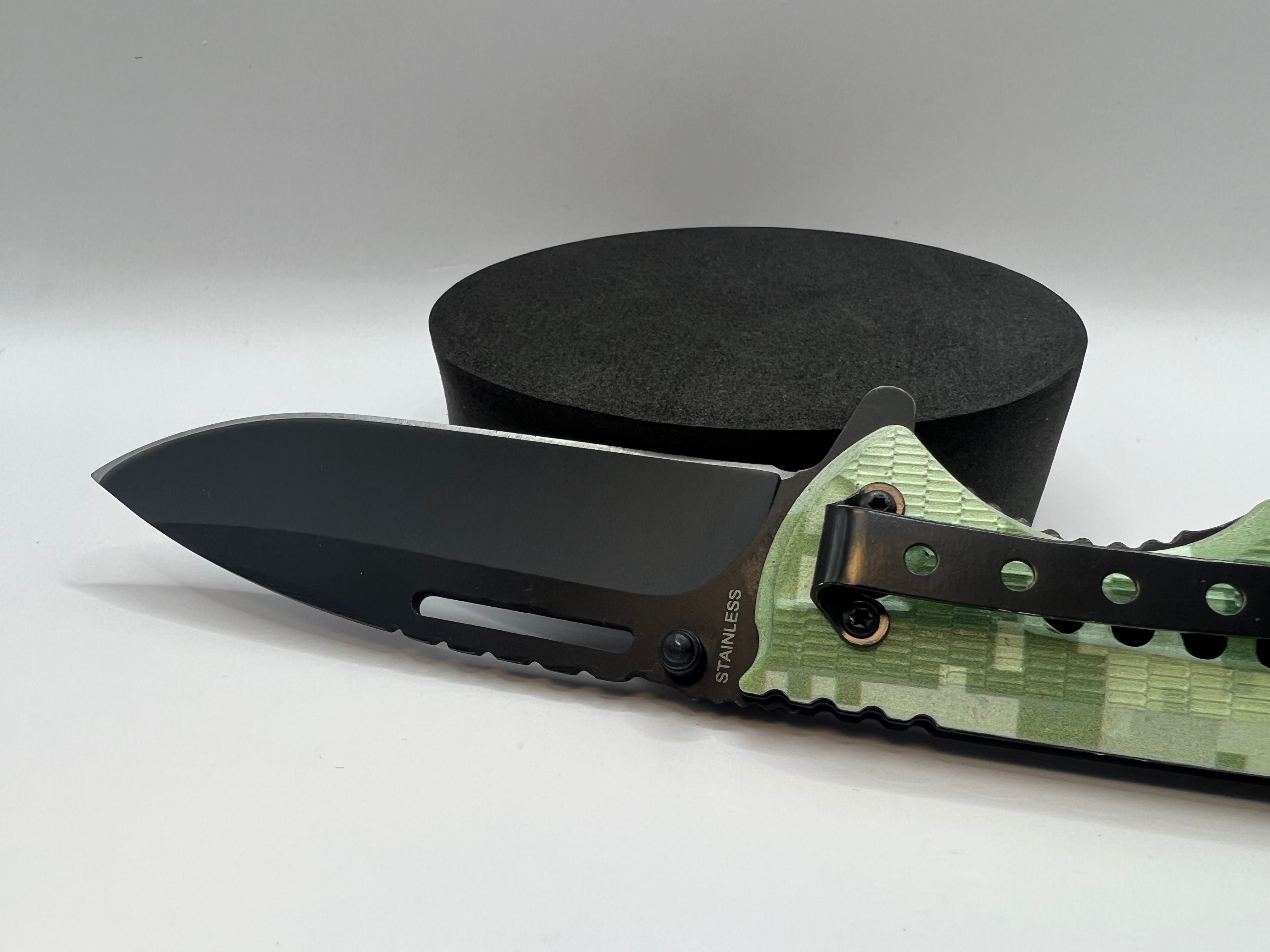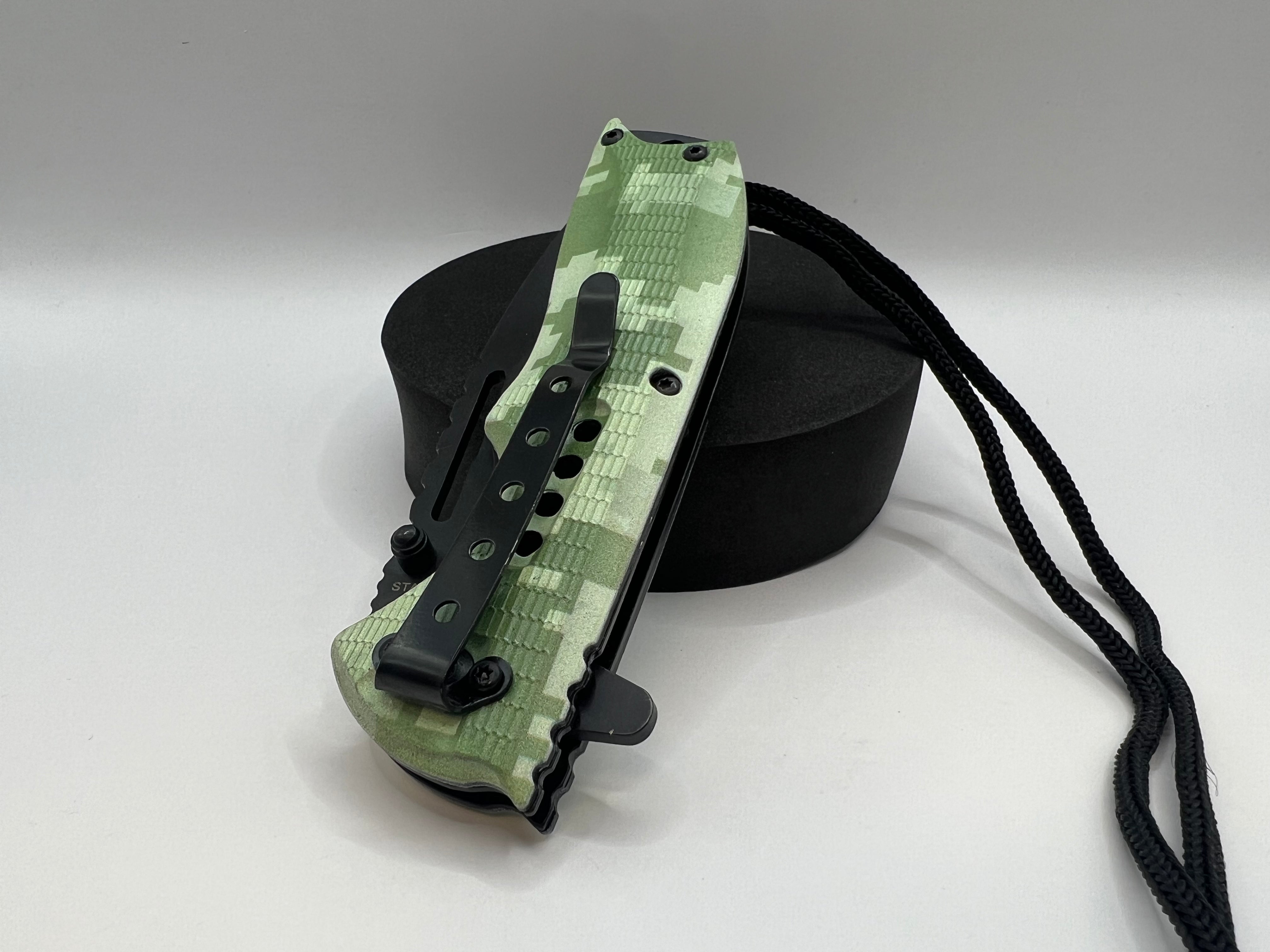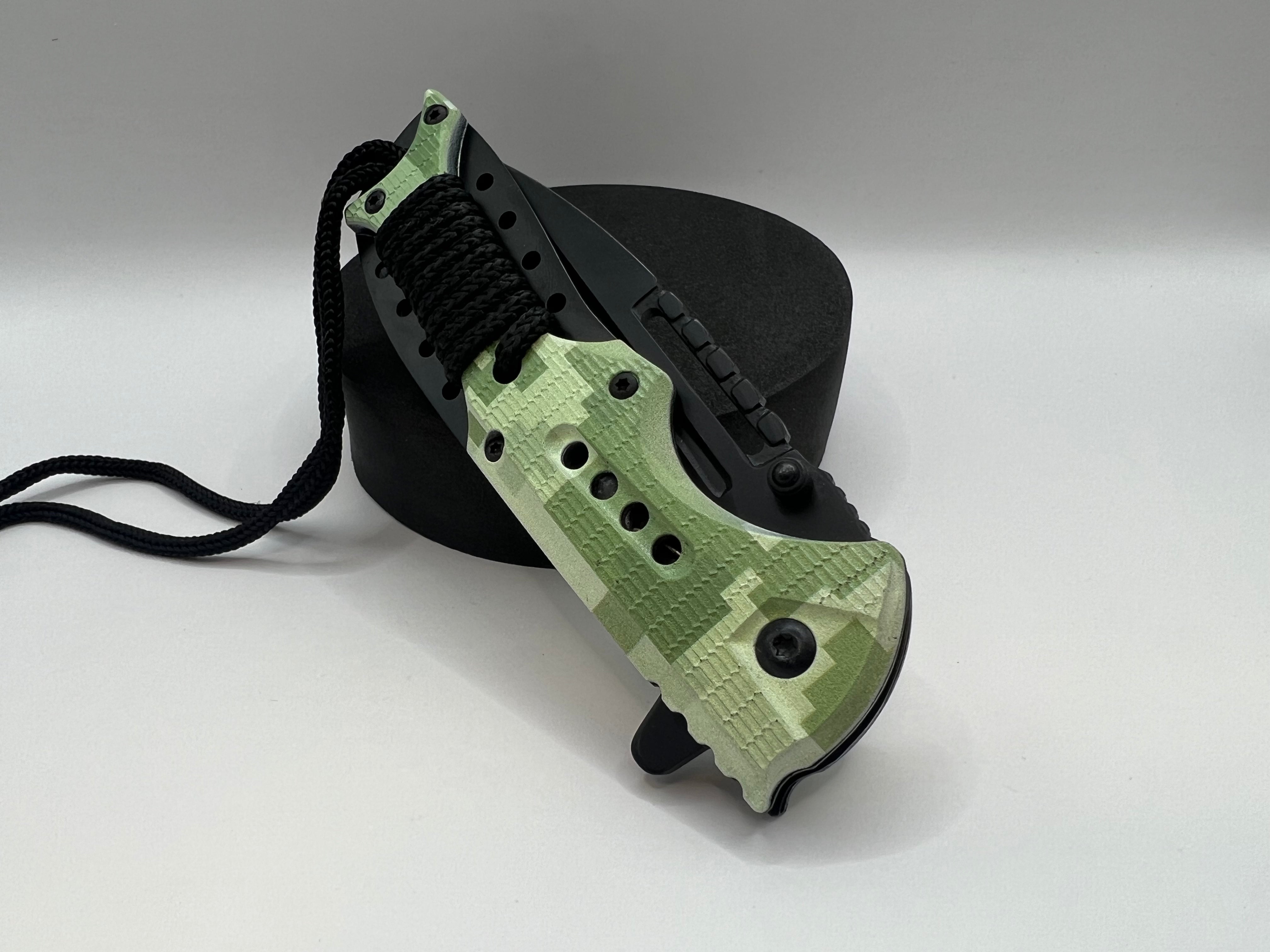 SCK Spring Assisted Folding Knife-CW-K21B
---

The SCK Feather Assisted Folding Knife (CW-K21B) is a practical and versatile pocket knife for everyday use.

The blade is made of stainless steel and is ready for use at lightning speed thanks to the spring support. The sharp blade enables precise cuts and is versatile.

The handle of the knife is made of robust plastic, which ensures comfortable handling. In addition, a paracord is attached to the handle, which can be used as a catch belt or for other applications.

The knife is equipped with a practical belt clip, which allows easy carrying and access. The liner lock lock ensures a secure fixation of the blade during use. The thumb pen allows convenient one-handed operation.

With a closed length of 112mm and a total length of 215mm, this folding knife is compact and easy to transport. It weighs only 110g and is therefore a comfortable companion for daily use.

The SCK Feather Assisted Folding Knife (CW-K21B) is a reliable tool for various applications, whether in everyday life, outdoor activities or when traveling. It is a practical and handy pocket knife that will serve you well in many situations.