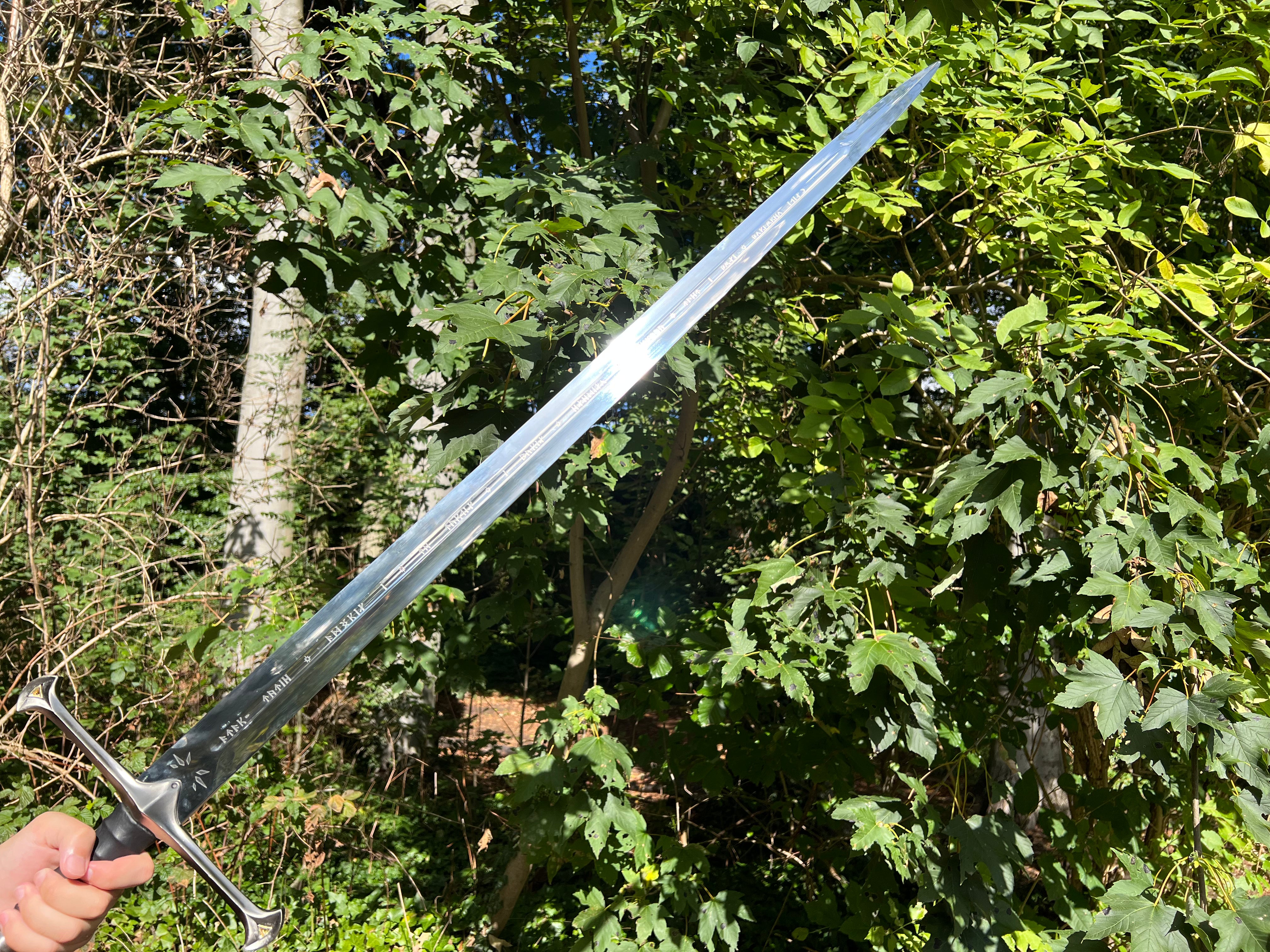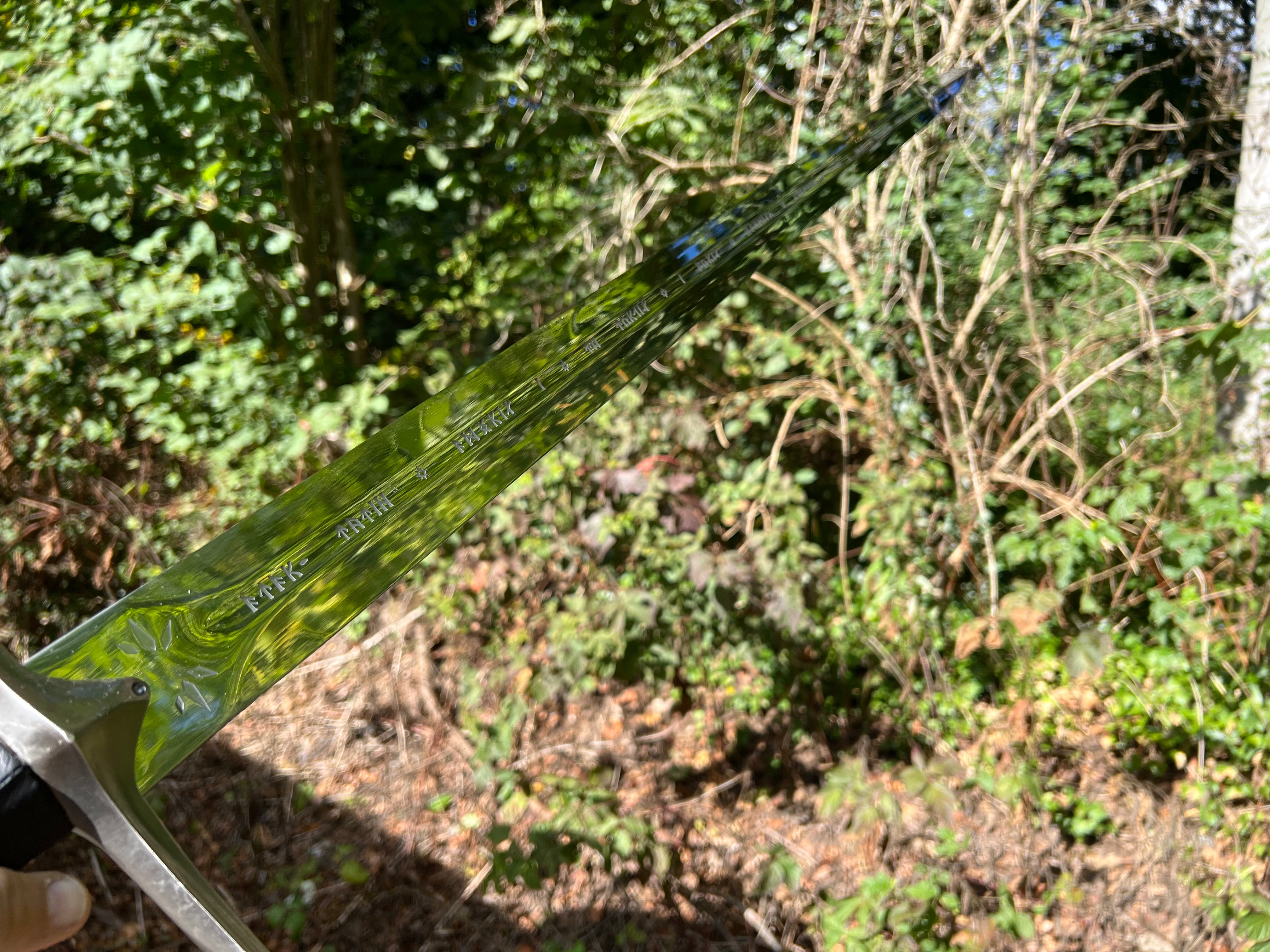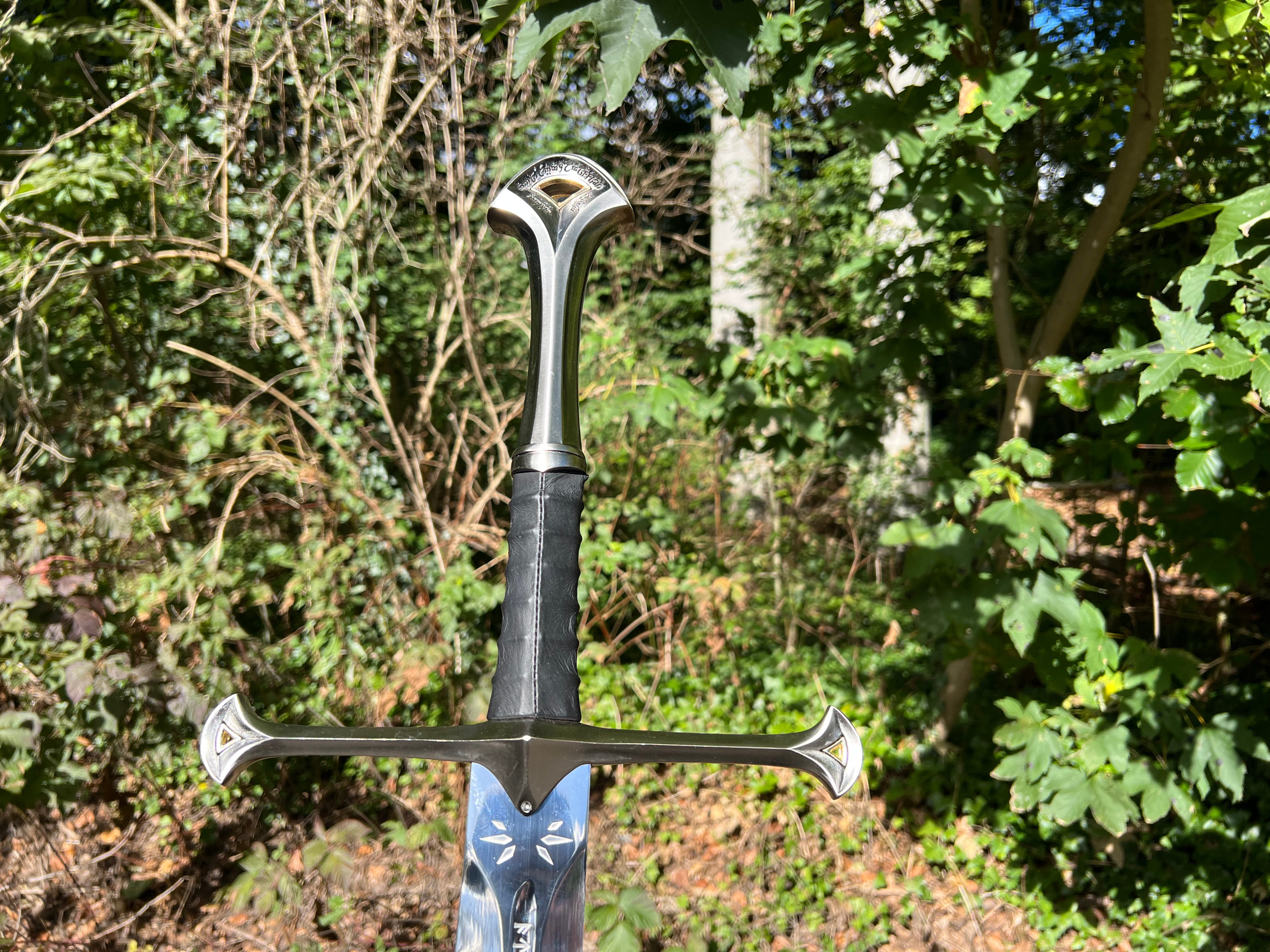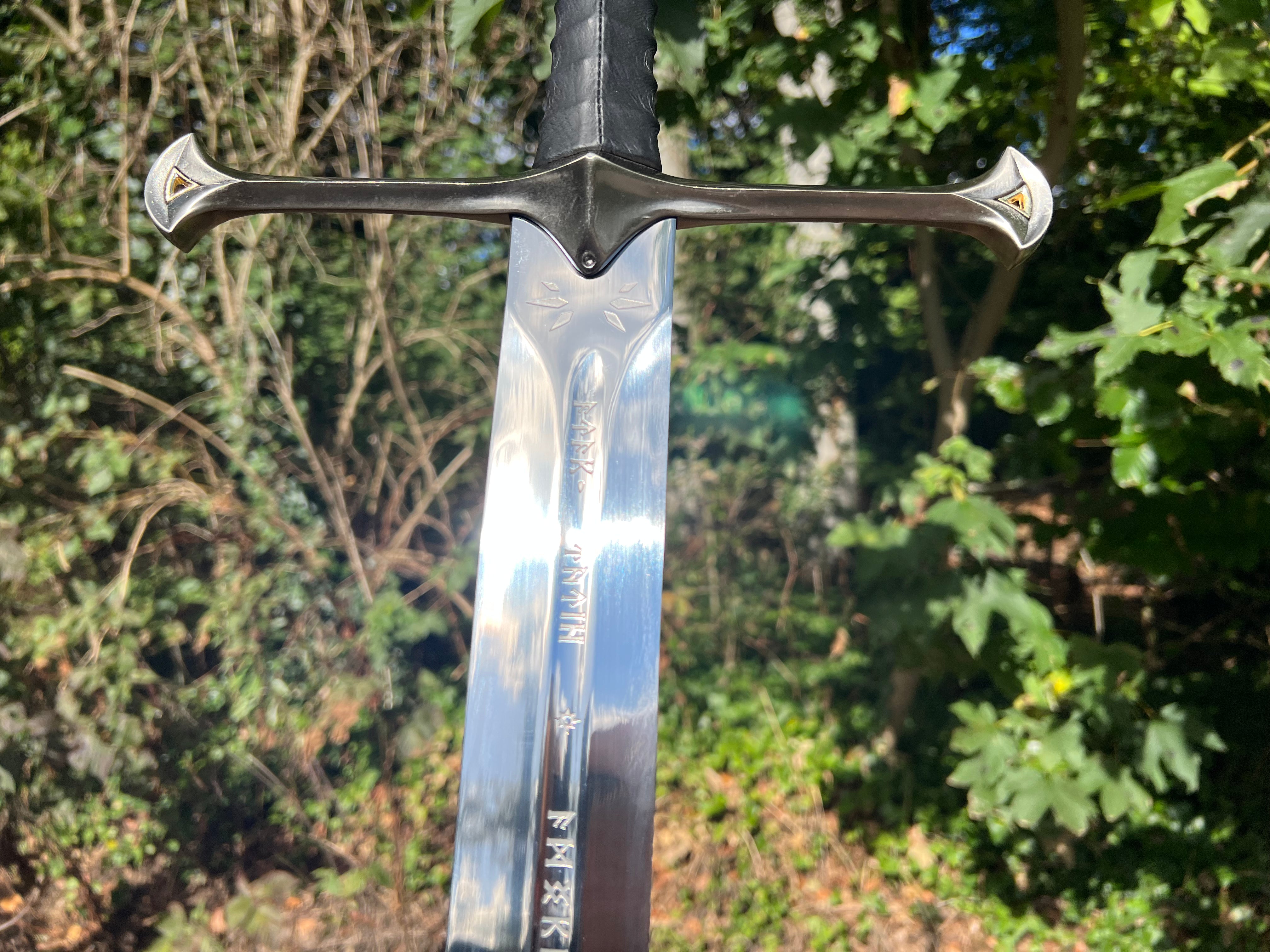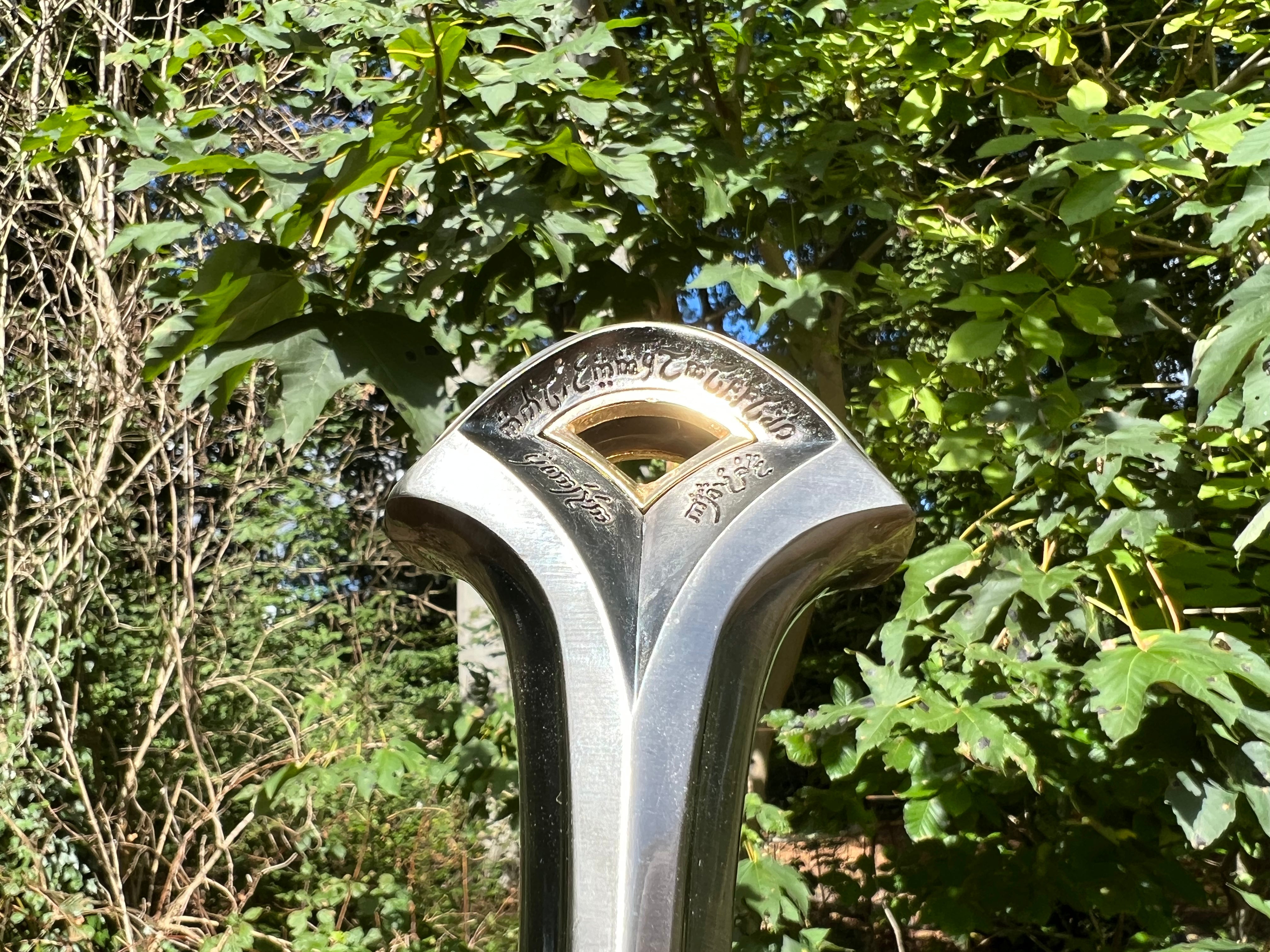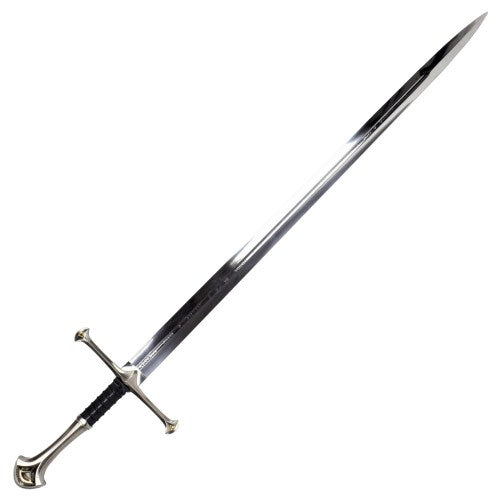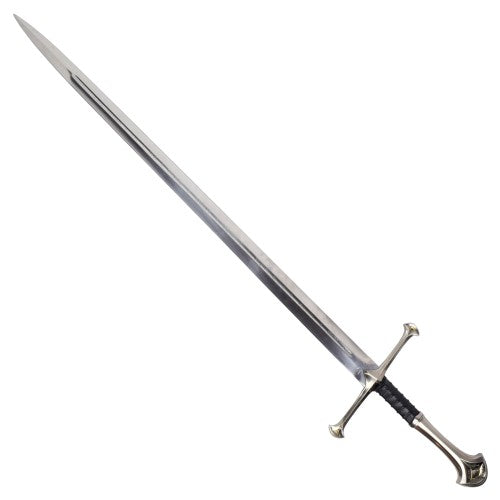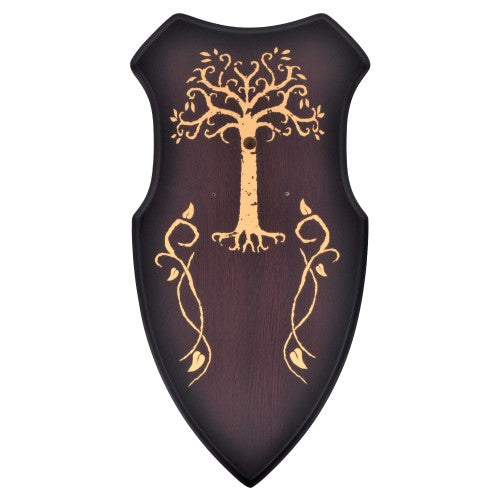 Sword Anduril Aragorn (Flame of the West) - Lord of the Rings
---
The sword Anduril from Lord of the Rings. Aragorn is the rightful heir to the throne of Gondor and the descendant of Isildur. The sword Anduril was made from the fragments of Narsil, which was King Isildur's sword. In addition, Aragorn is one of the main characters of Lord of the Rings, as he is one of Frodo's companions.
The total length is 132cm 

The length of the blade is 110cm 
The sword weighs a total of 1.9kg
The scope of delivery also includes a wooden wall bracket
The sword is for decoration only and is neither sharp nor pointed. This is a replica from The Lord of the Rings.