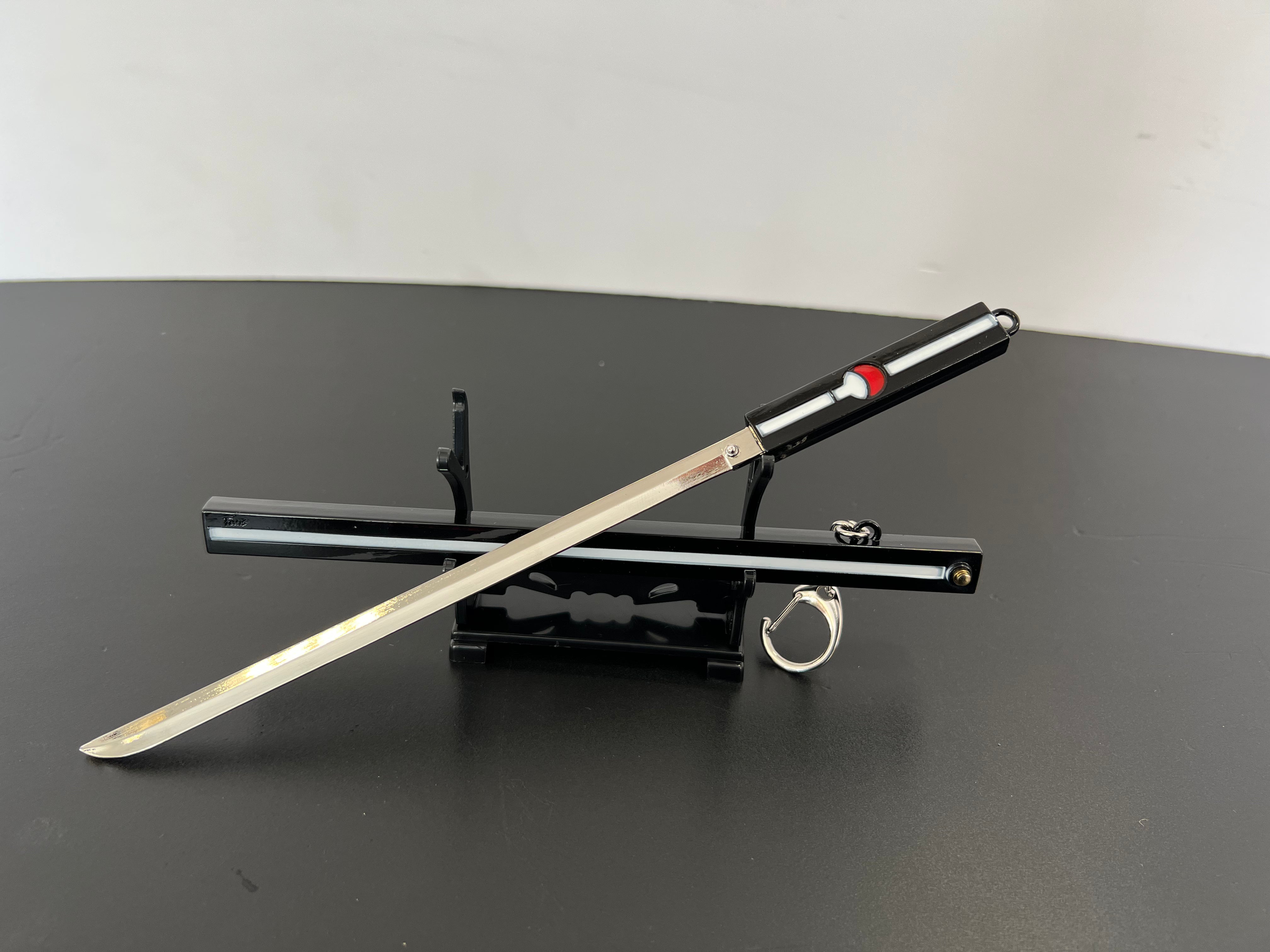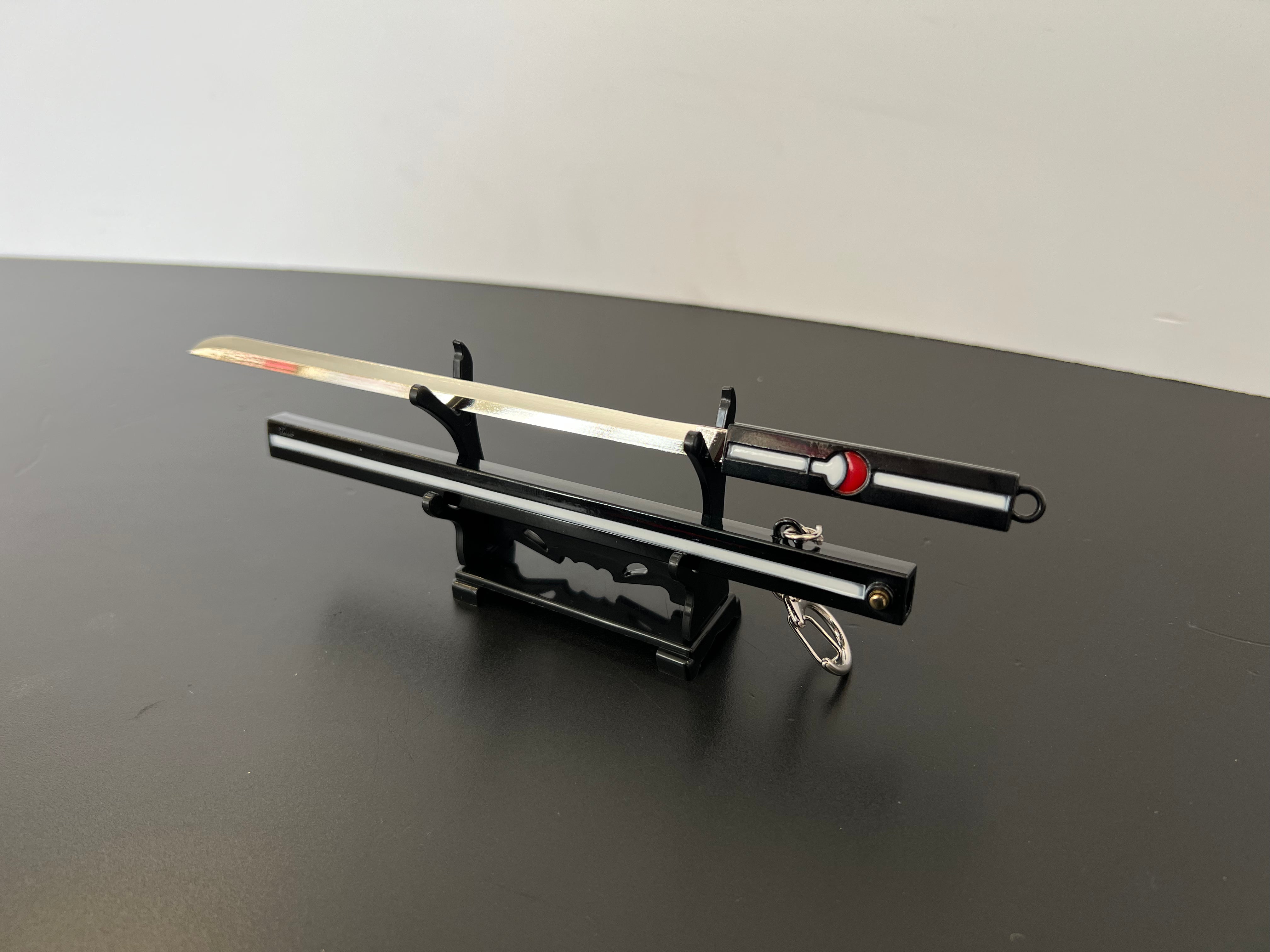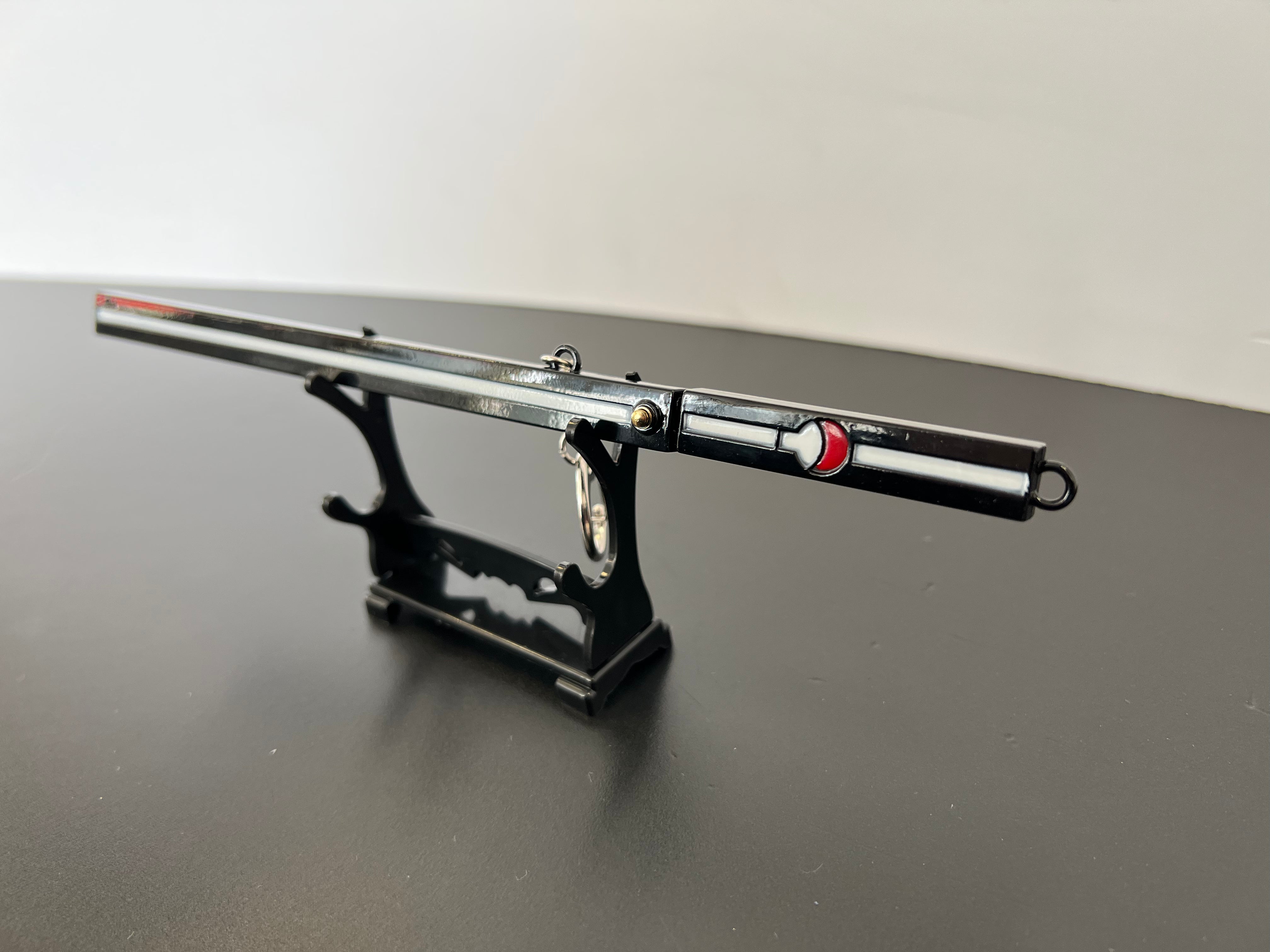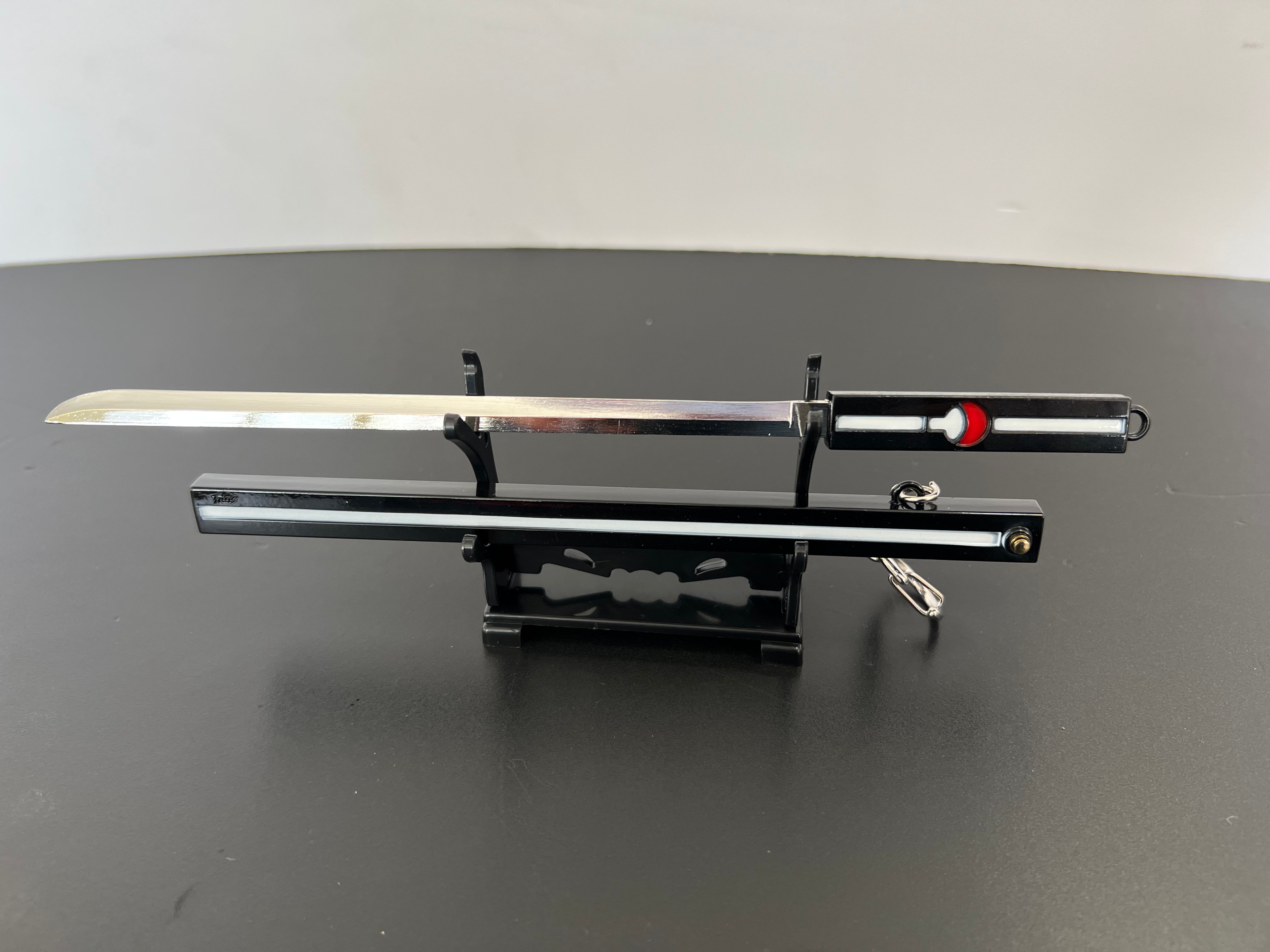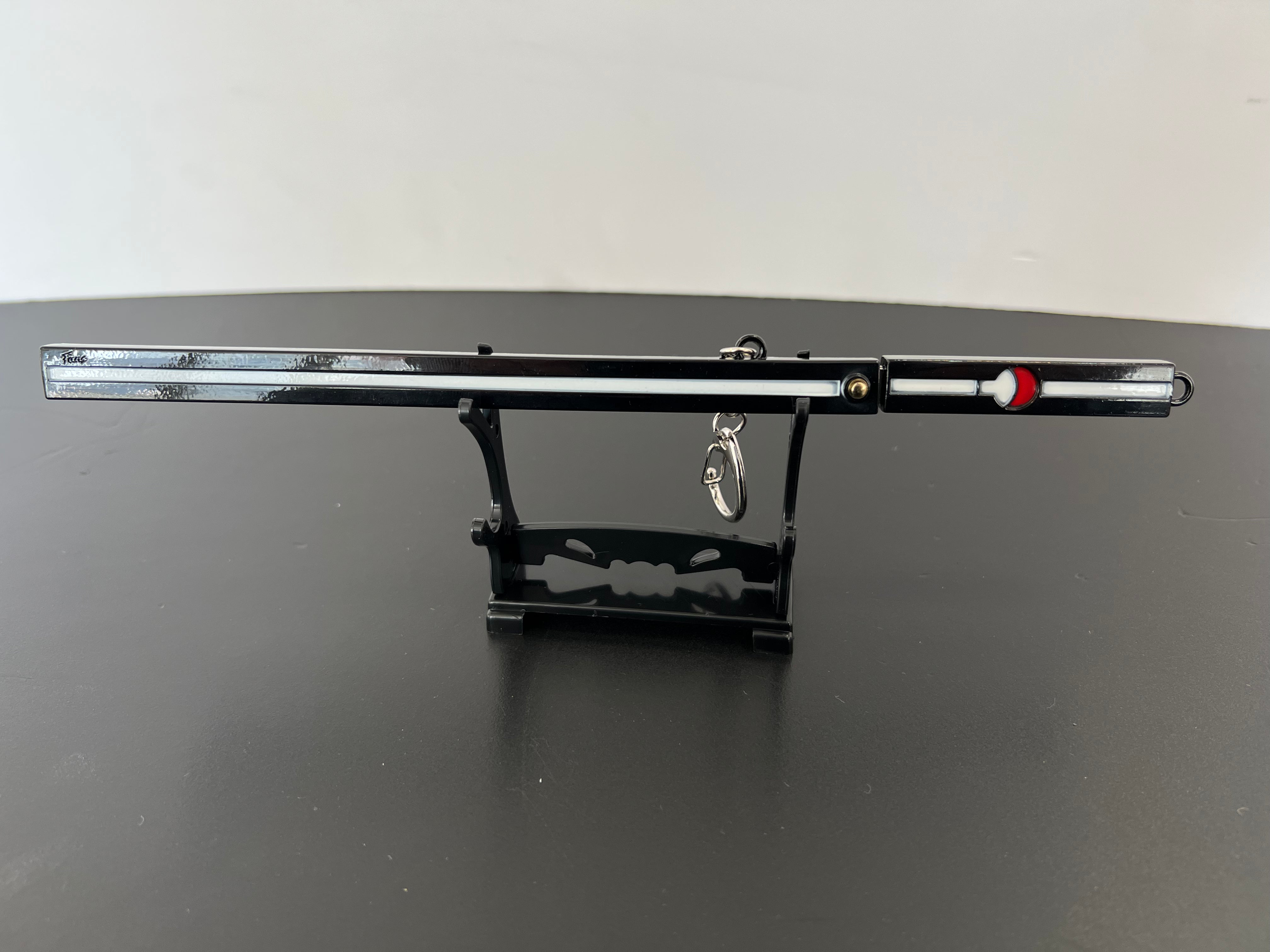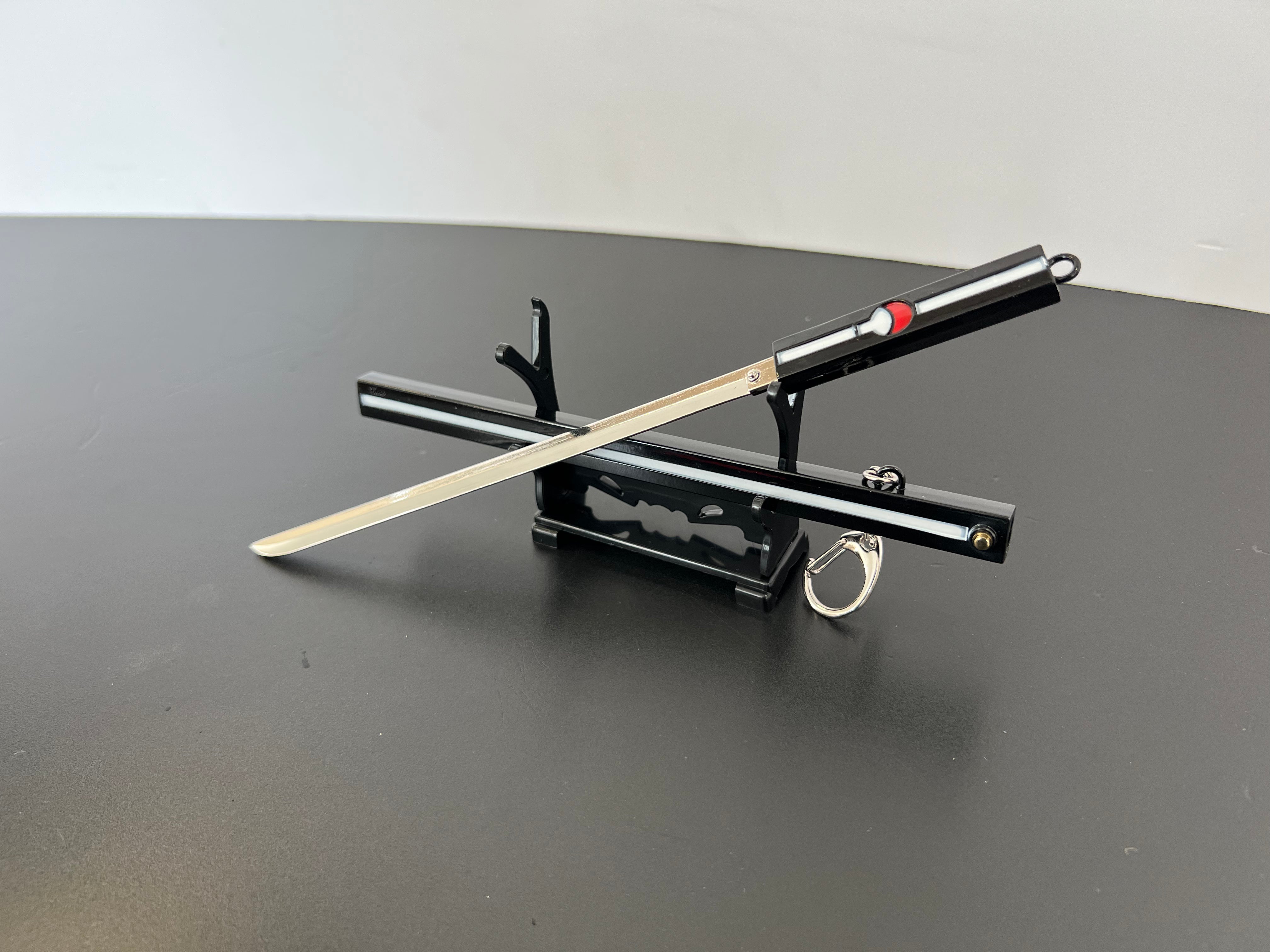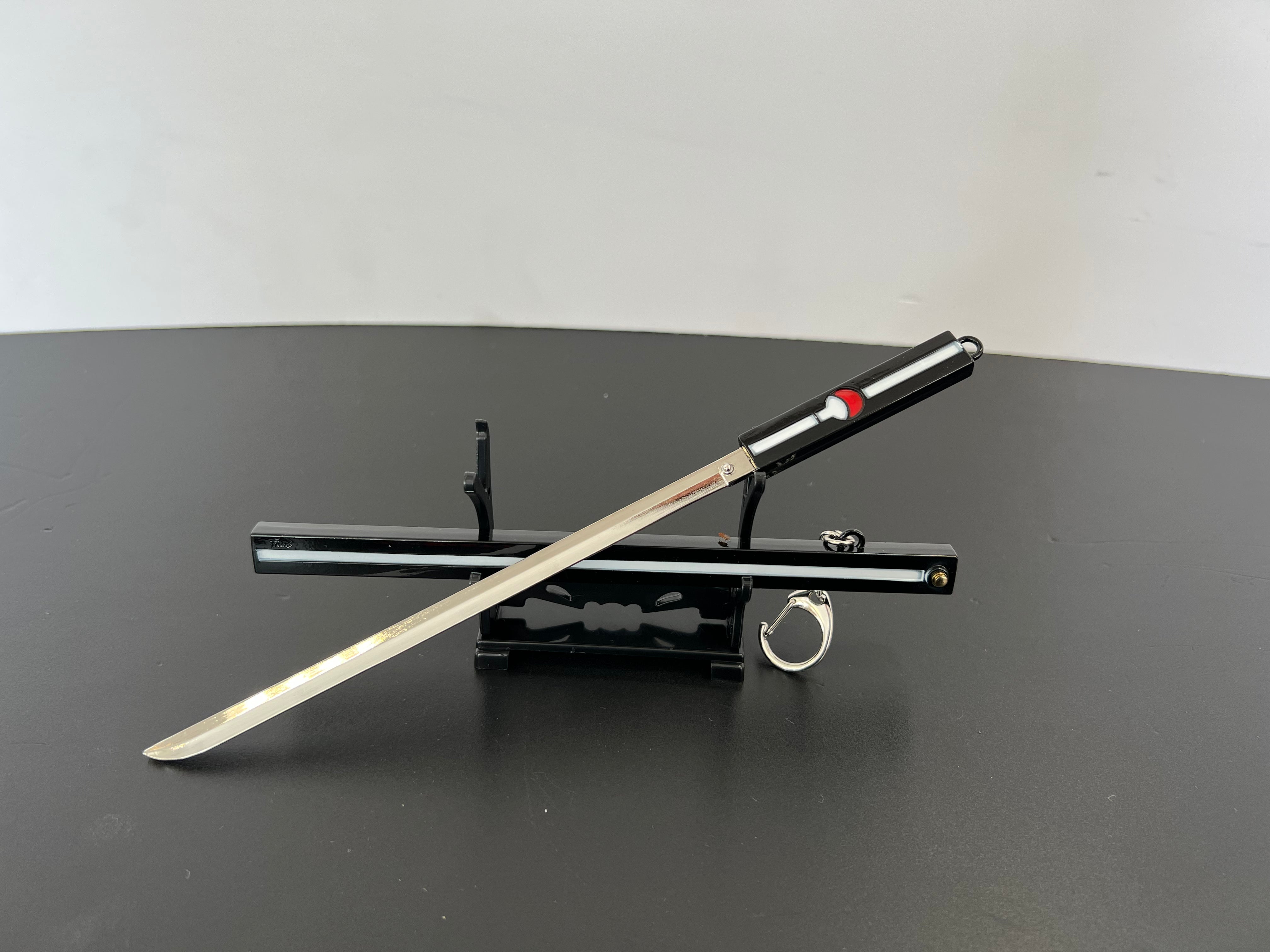 Sasuke Kusanagi Katana - Naruto Brieföffner
---
The Katana Kusanagi by Sasuke Uchiha from the anime Naruto as a mini katana. This sword is used by Sasuke in the beginning of Naruto Shippuden while he is still with Orochimaru. Sasuke is the sole survivor of the Uchiha massacre perpetrated by his brother. Sasuke's katana was almost used by him to kill Naruto.
The sword has a total length of 22.5 cm 
A table stand is also included
The Uchiha family crest is on the handle 
The sword is only suitable for decoration and not for use. It is a replica from the anime Naruto.