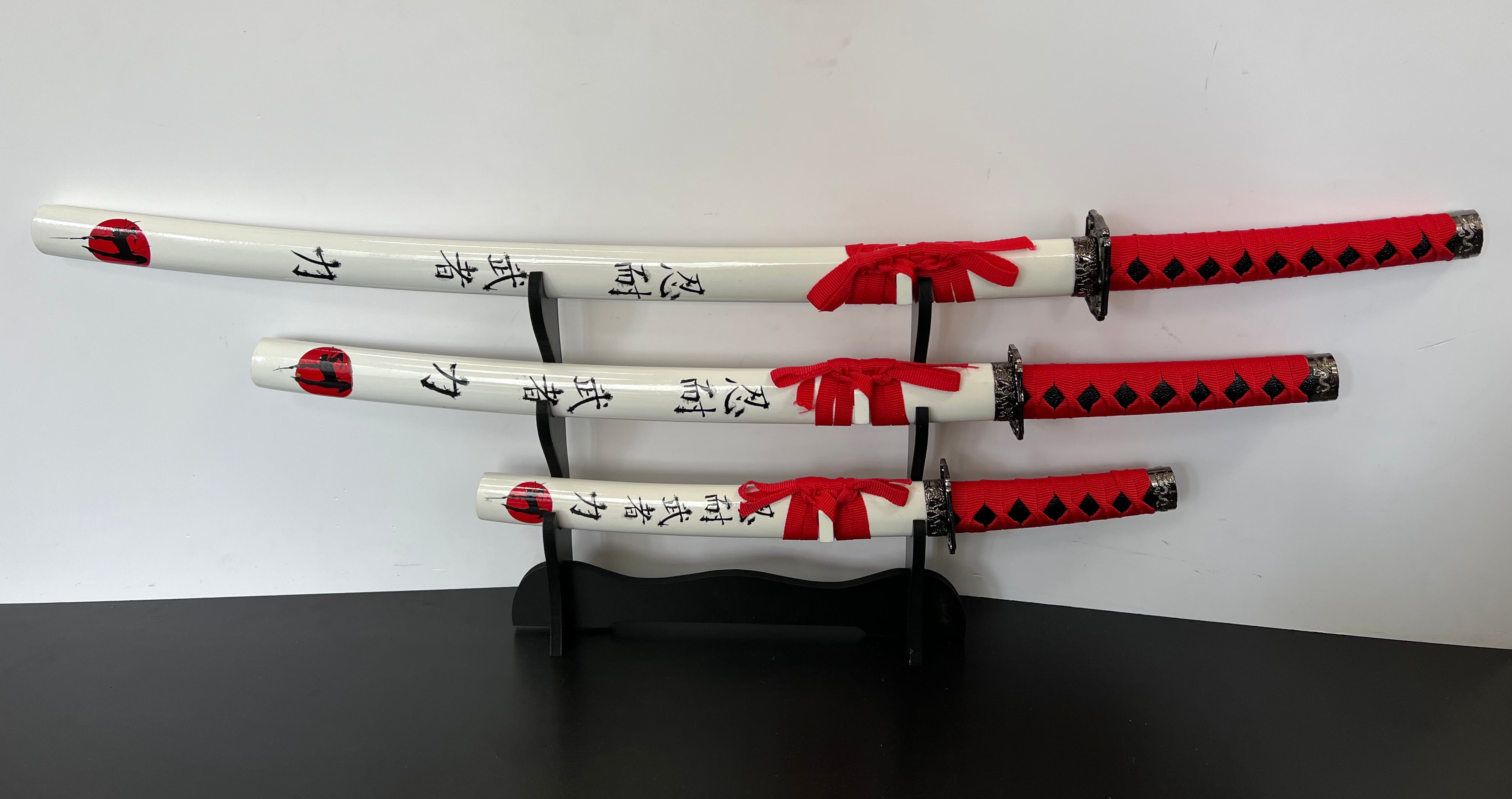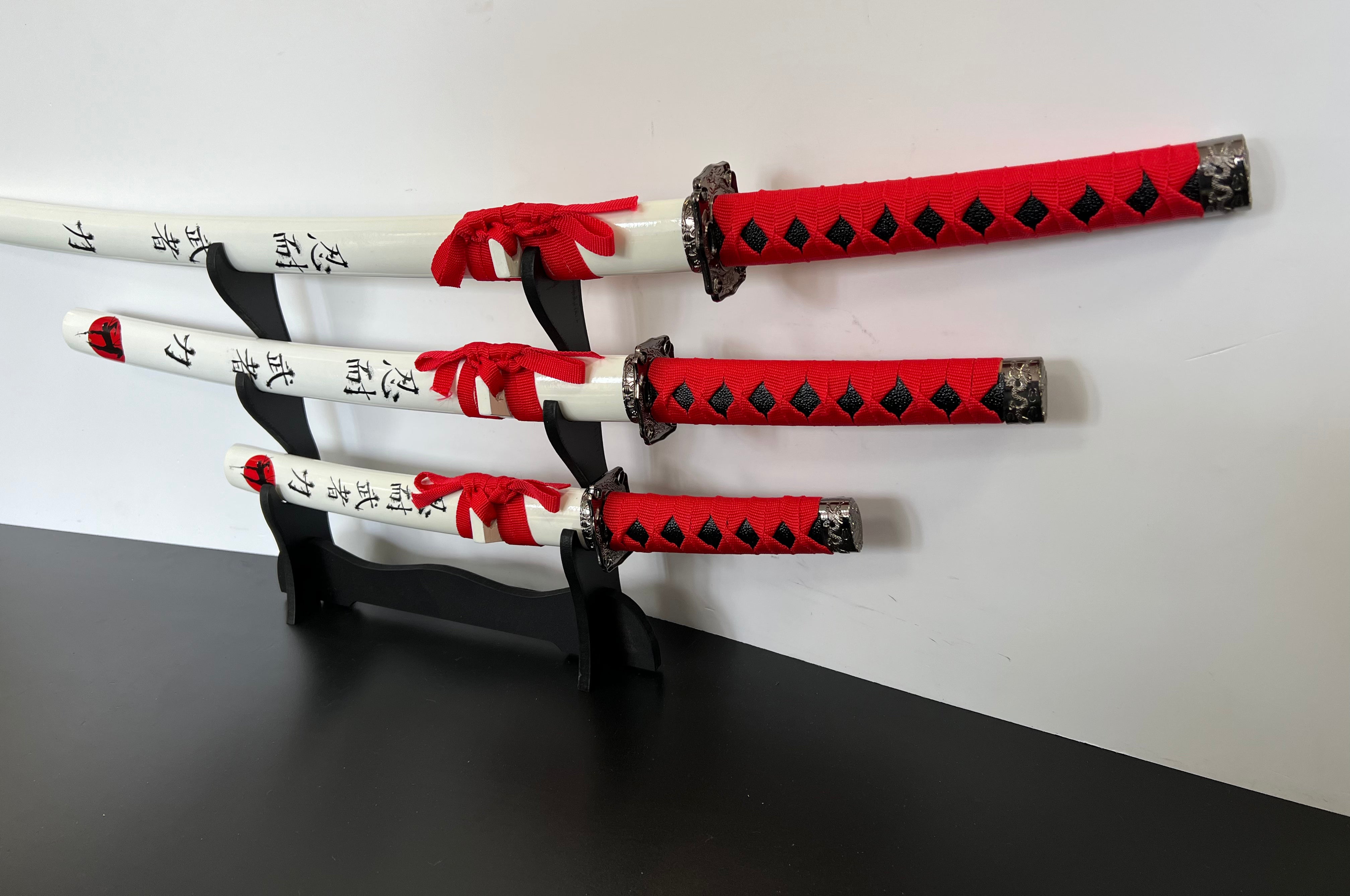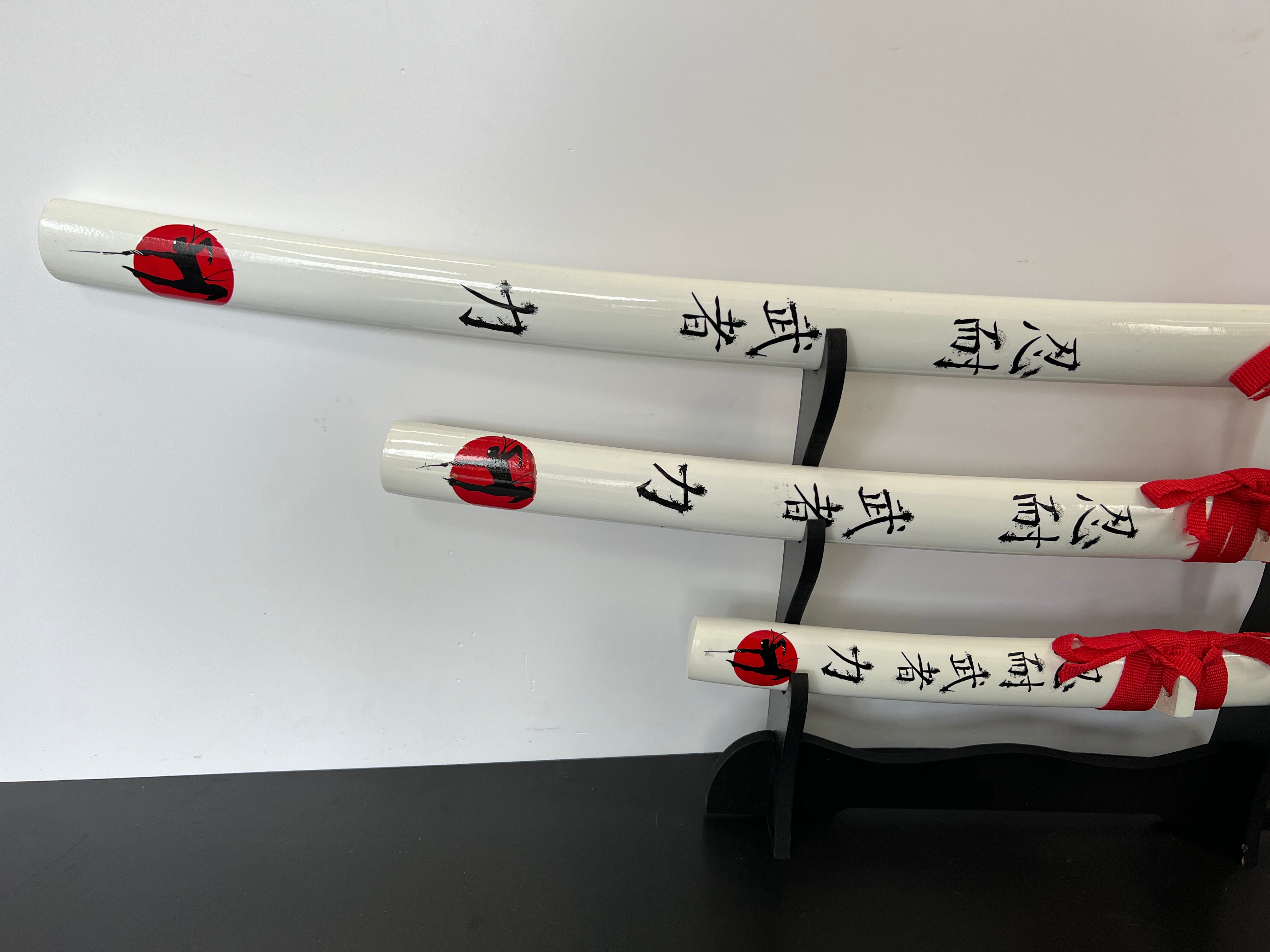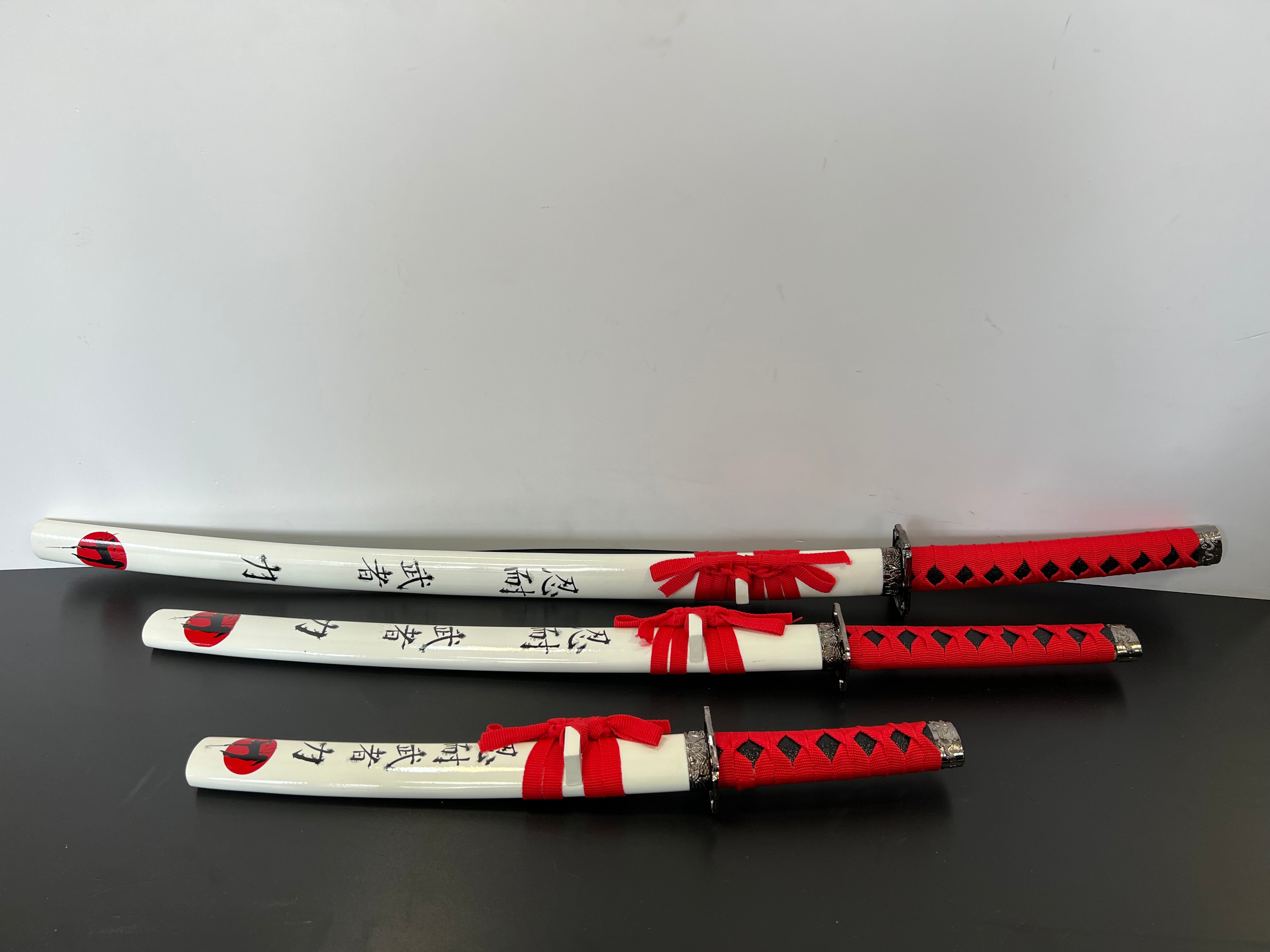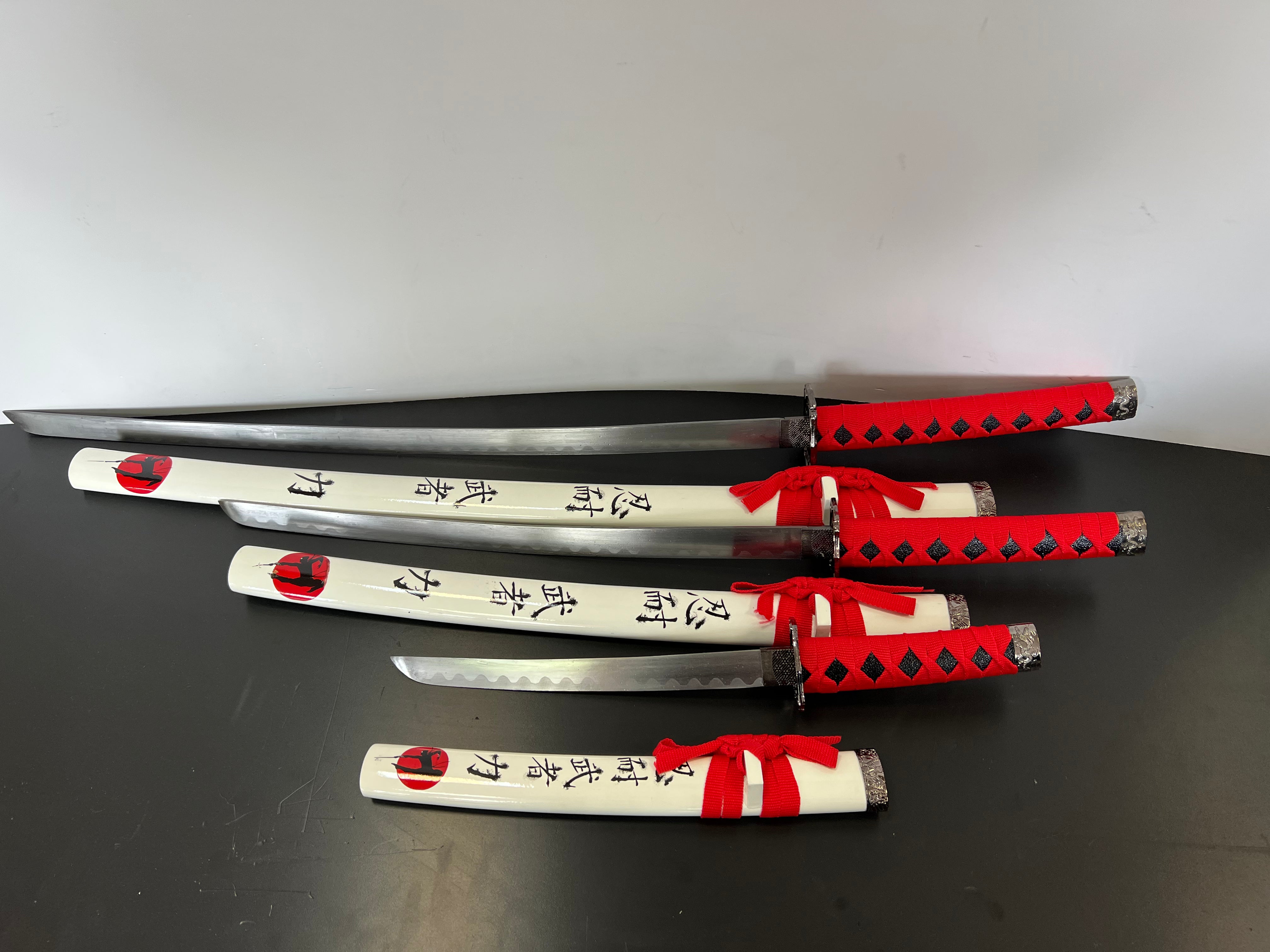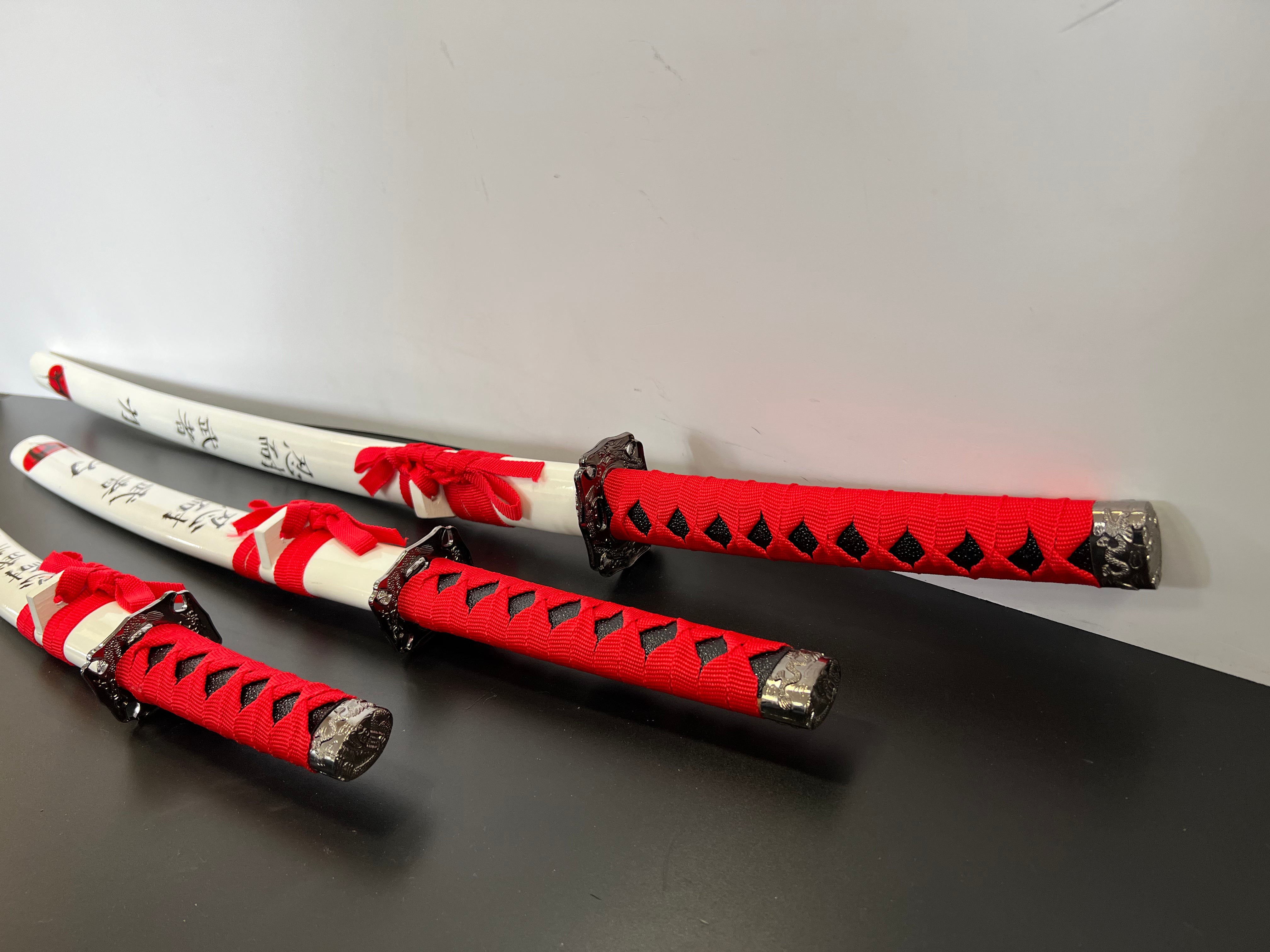 Samurai set 4 pieces
---
A 4 piece samurai set consisting of a katana, a wakizashi and a tanto. All swords have the same design and are very well matched to each other. On the scabbard are Japanese lettering and a ninja. The tsuba have a square shape which is unusual for katanas, but still looks very good. In addition, a sword holder is included, which offers space for all 3 swords.
The overall lengths:
Katana 100cm
Wakizashi 77cm
both 51cm
The material of the blades is high quality carbon steel
The handles are made of hardwood
A hardwood sheath is also included
The katana is only suitable for decoration and not for use.