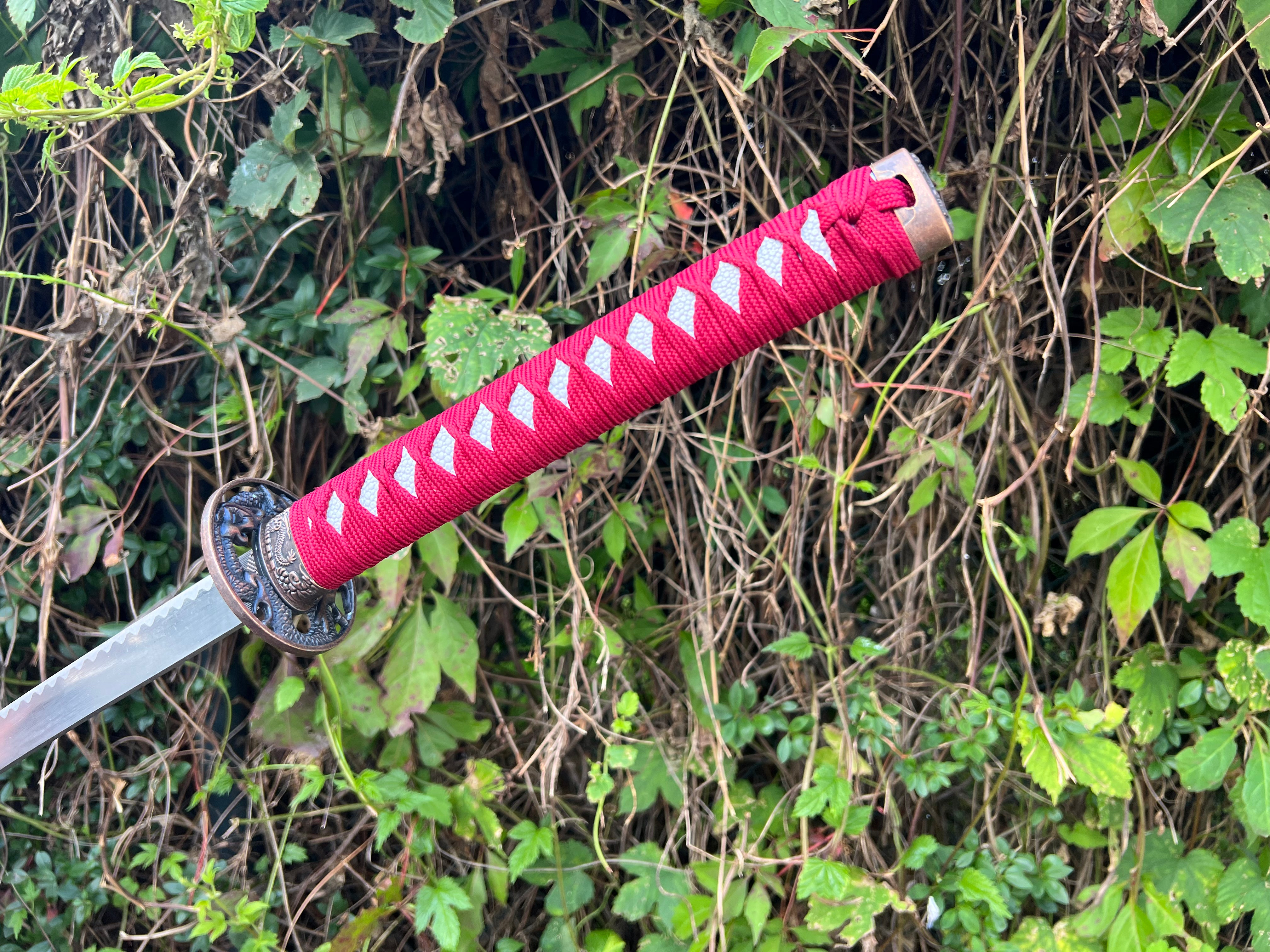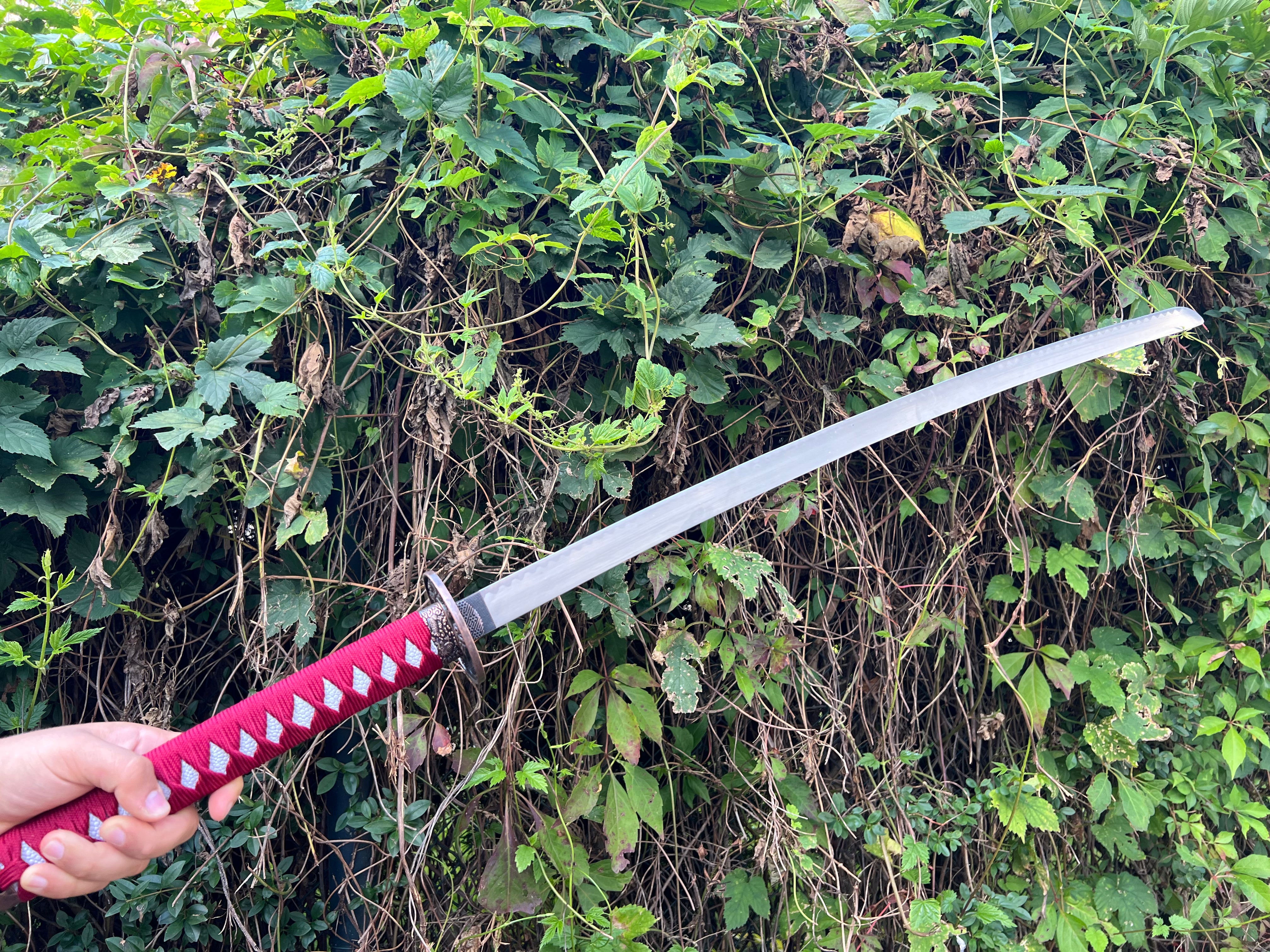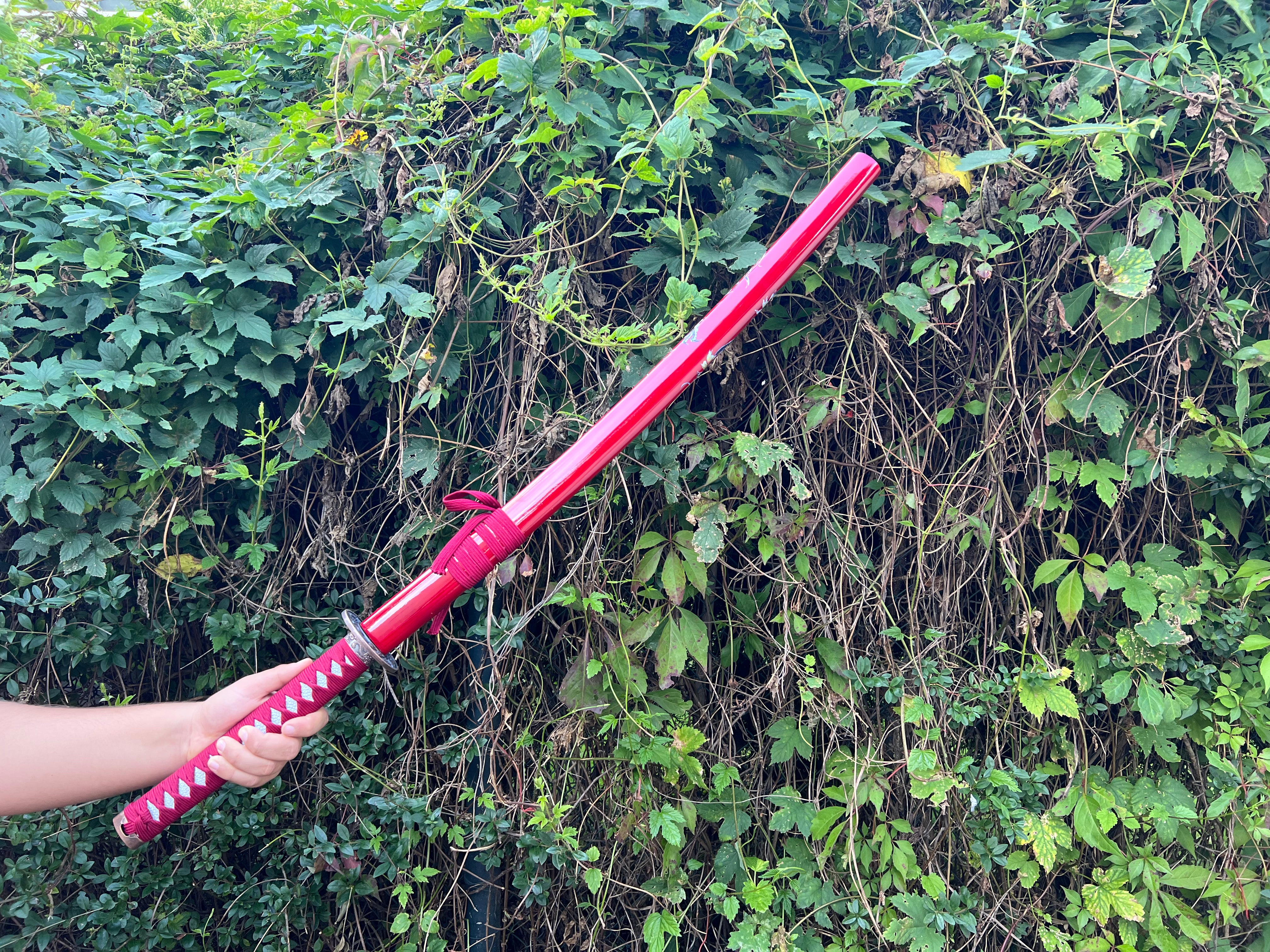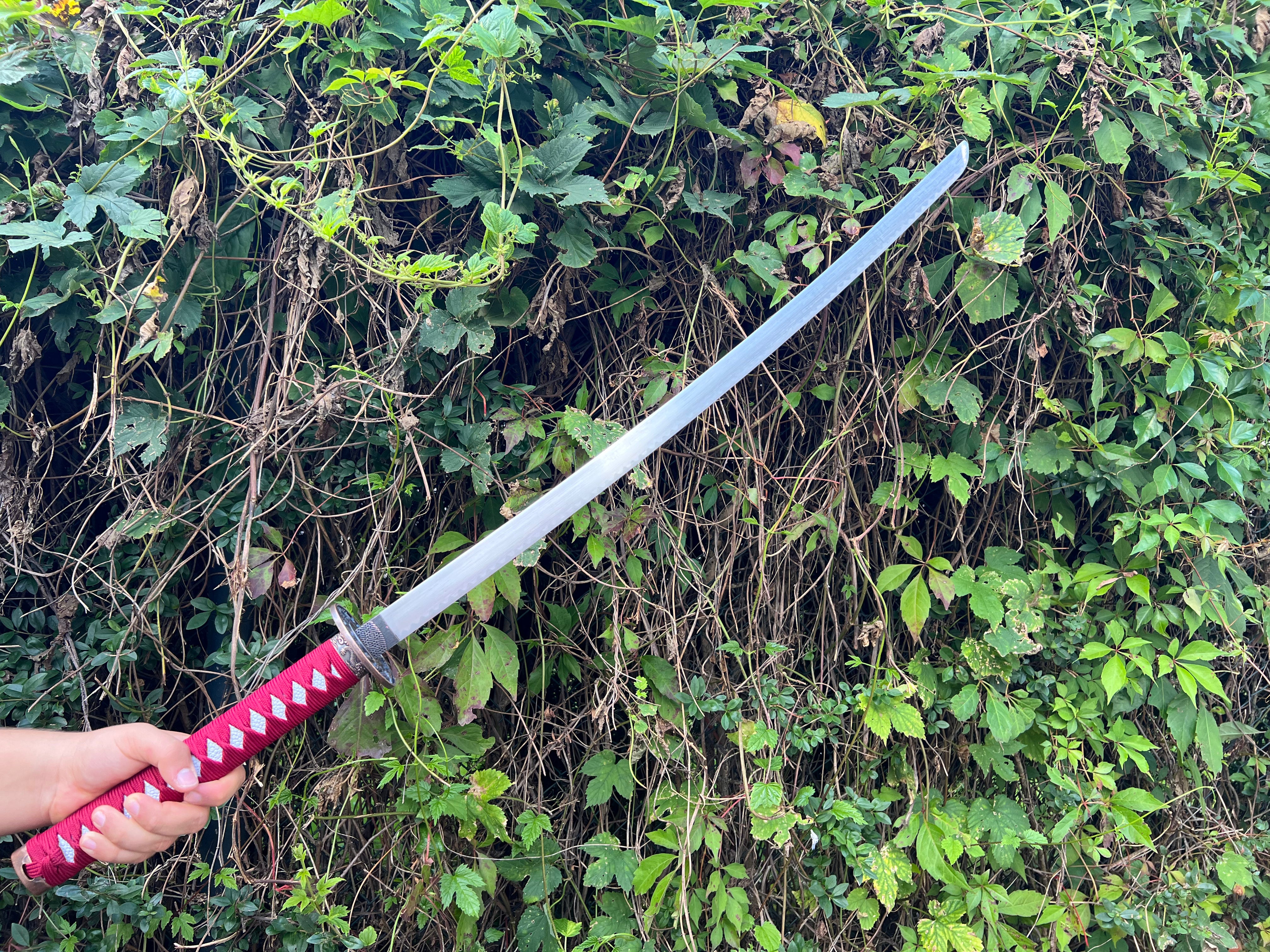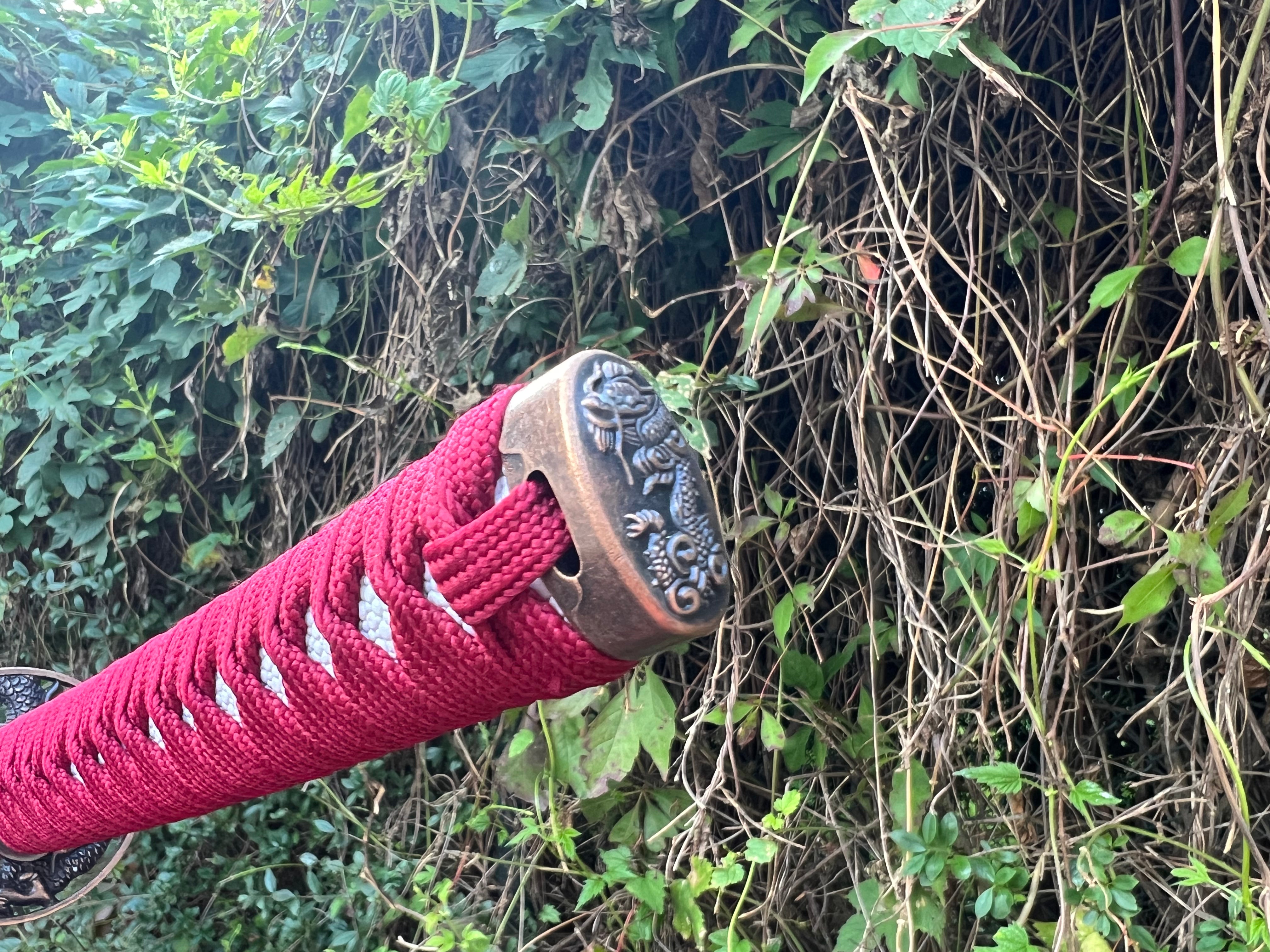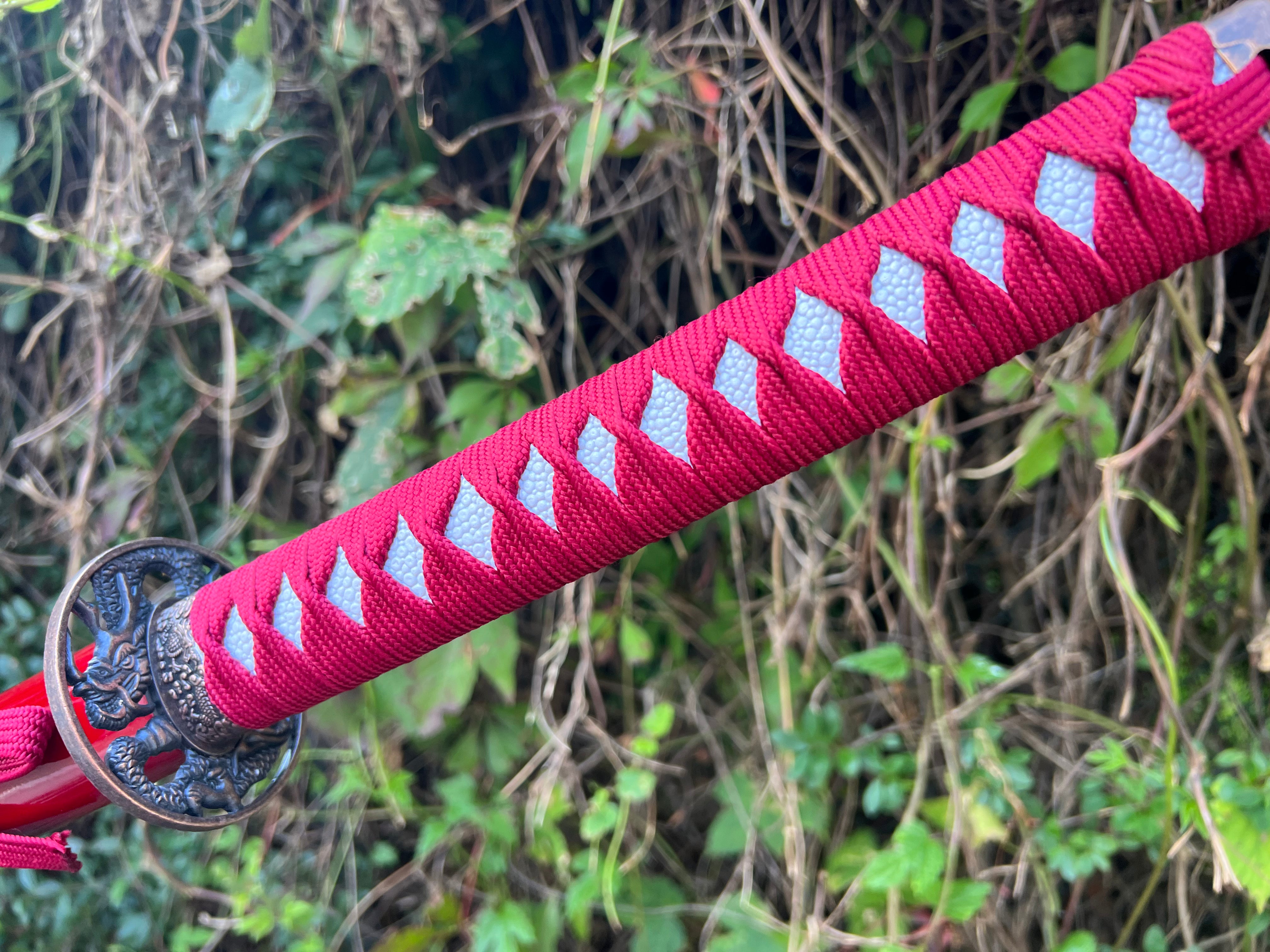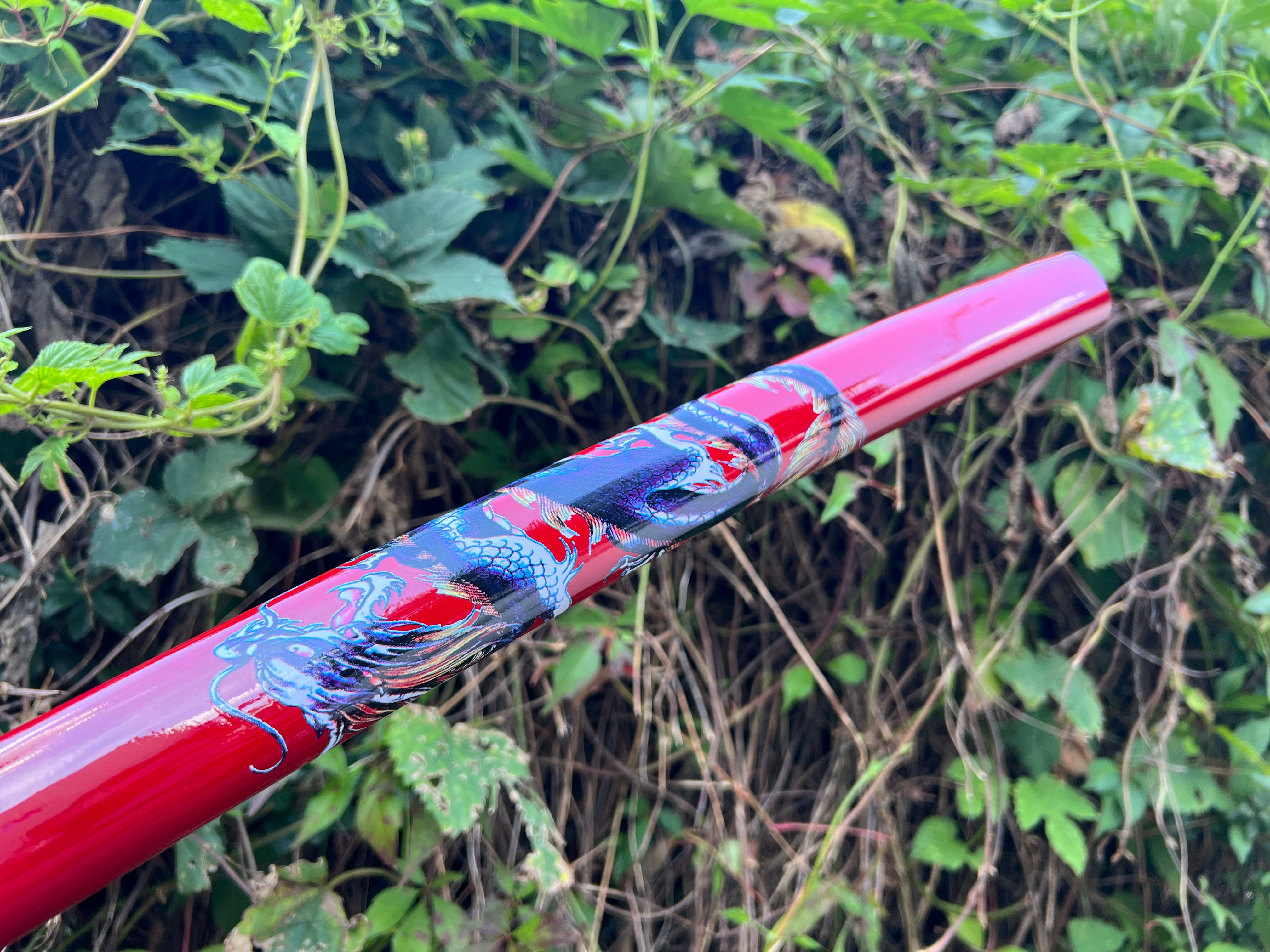 Red Katana Me Dragon Engraving
---

Immerse yourself in the fascinating world of Japanese culture with this impressive katana. A unique piece that combines beauty and power in an extraordinary way.

** Besonde Merkmale:**

-** Steel blade: ** The blade made of high-quality steel not only gives the sword visual elegance, but also a solid construction.

-** Dragon print wooden sheath: ** The wooden sheath is decorated with a fascinating dragon print that gives the sword a mystical aura.

-** Metal Tsuba:** The metal handguard adds an extra layer of sophistication and visual depth.

** Technical Details:**

-Blade length: 680mm
-Total length (without sheath): 965mm
-Total length (with scabbard): 1025mm
-Weight (without scabbard): 640g
-Weight (with scabbard): 840g

** Red color scheme: ** The sword is characterized by a striking red color design that attracts attention and exudes a powerful presence.

This katana is not only a decorative element, but also a symbol of Japanese tradition and culture. Whether as a collector's item or as a decorative element in your room, this sword will surely attract attention and create a unique atmosphere.