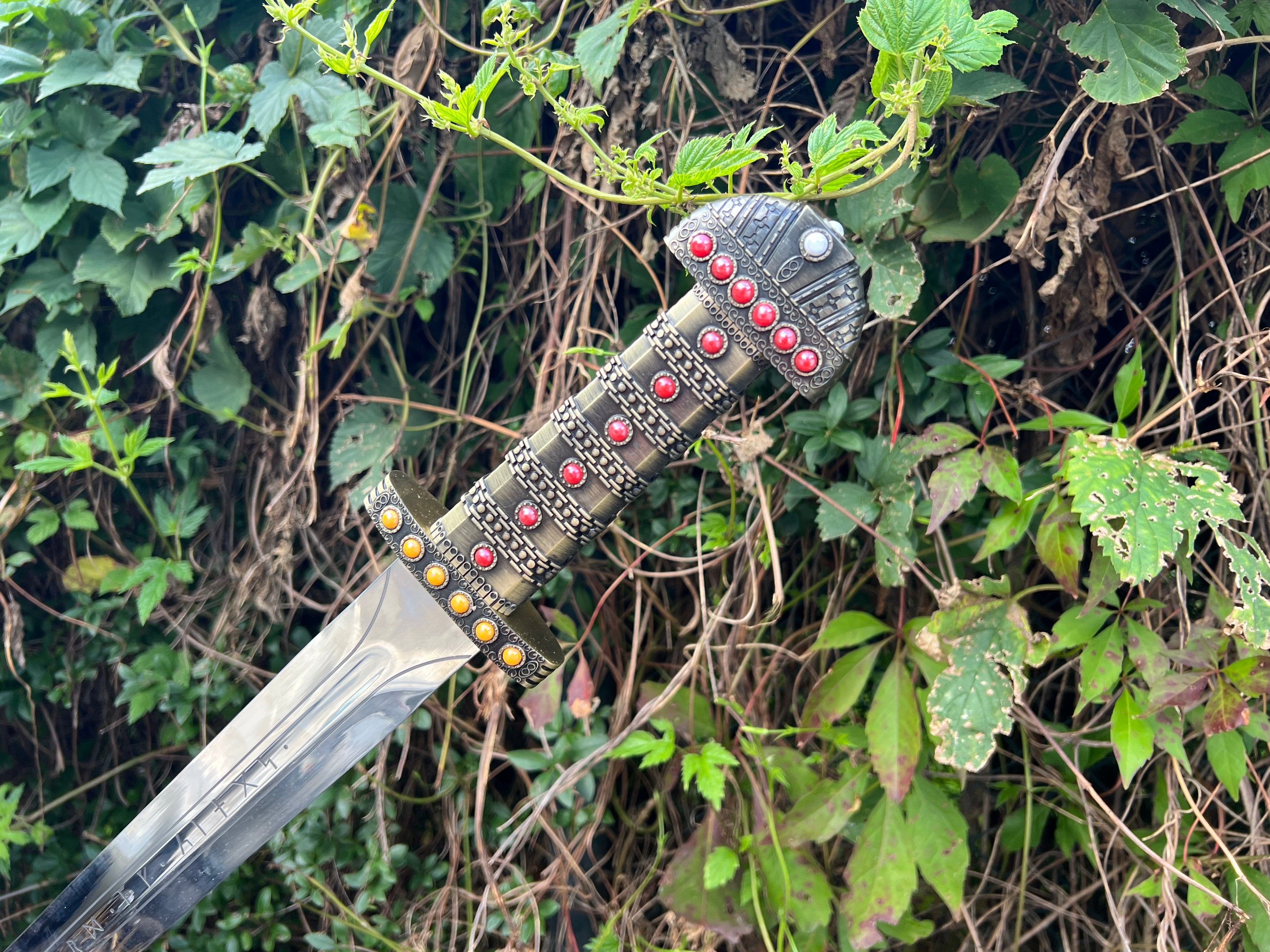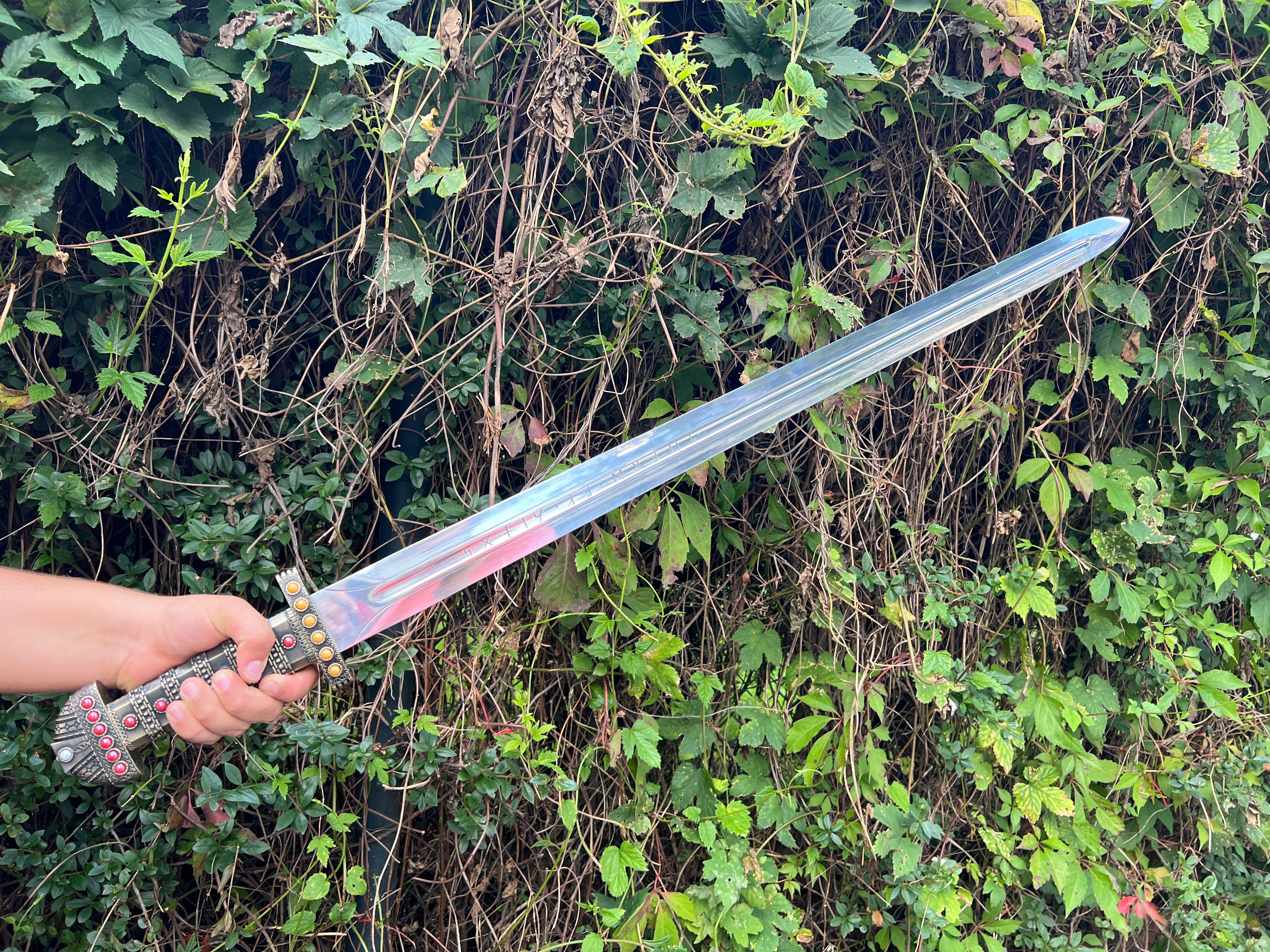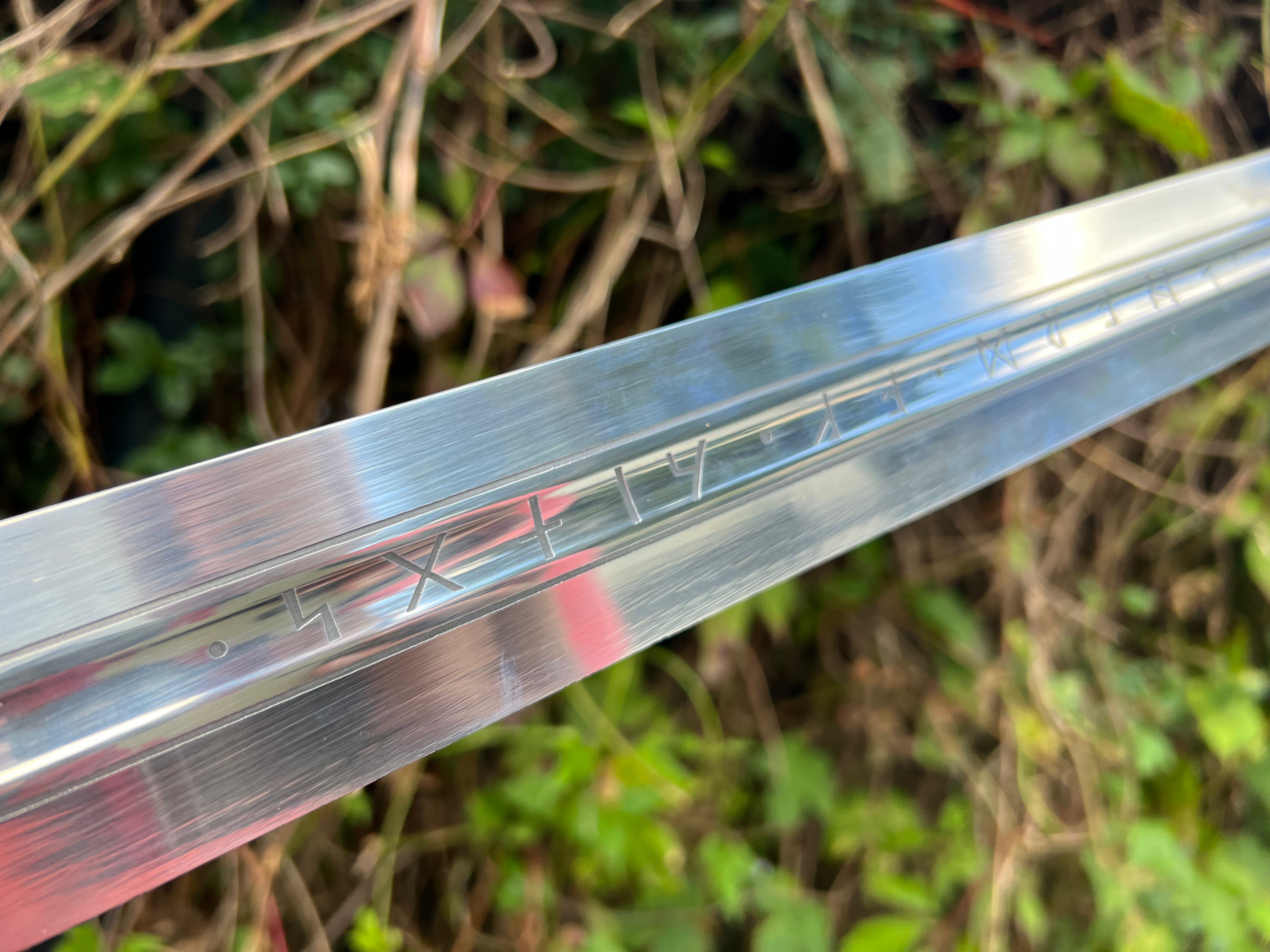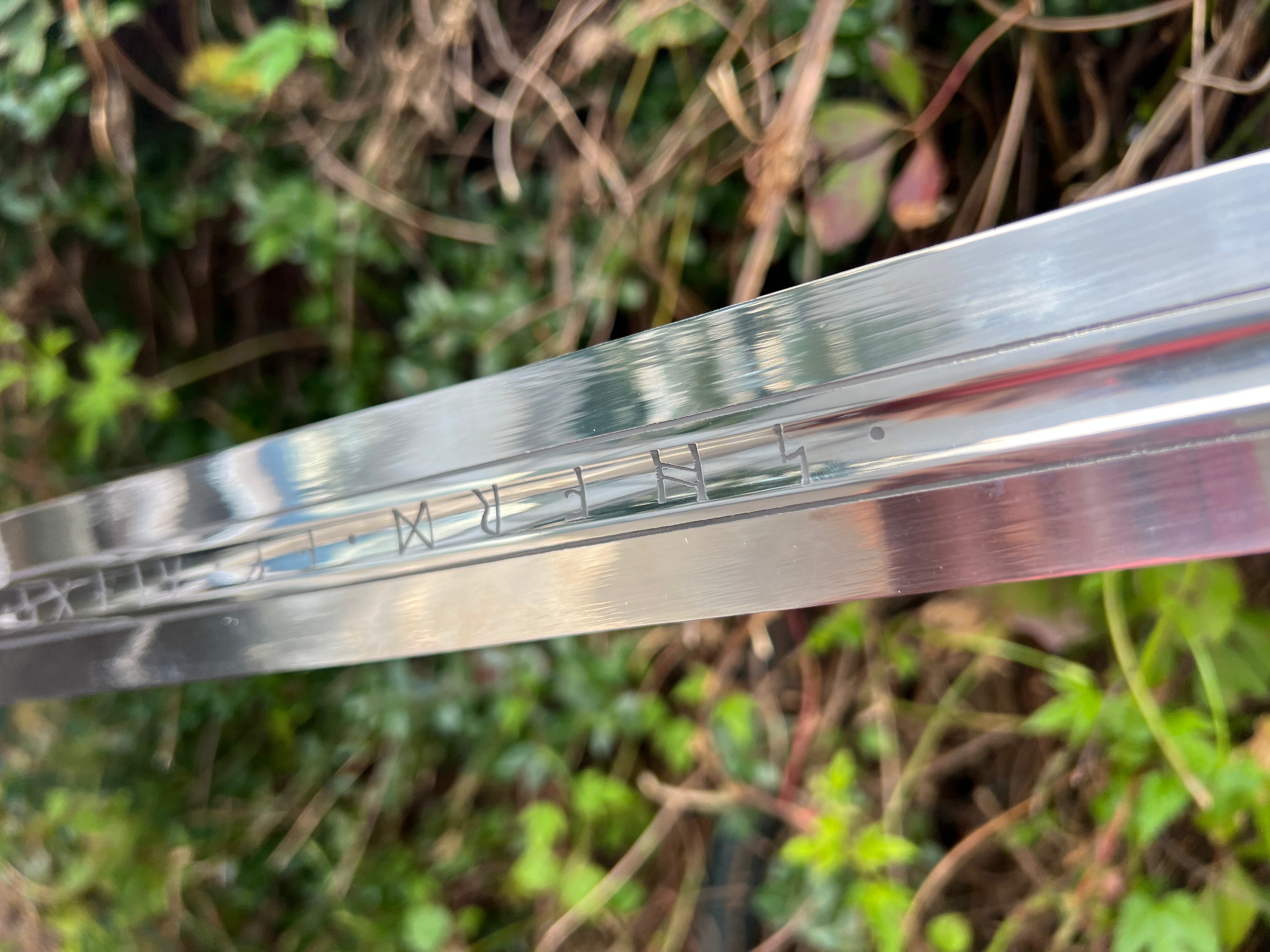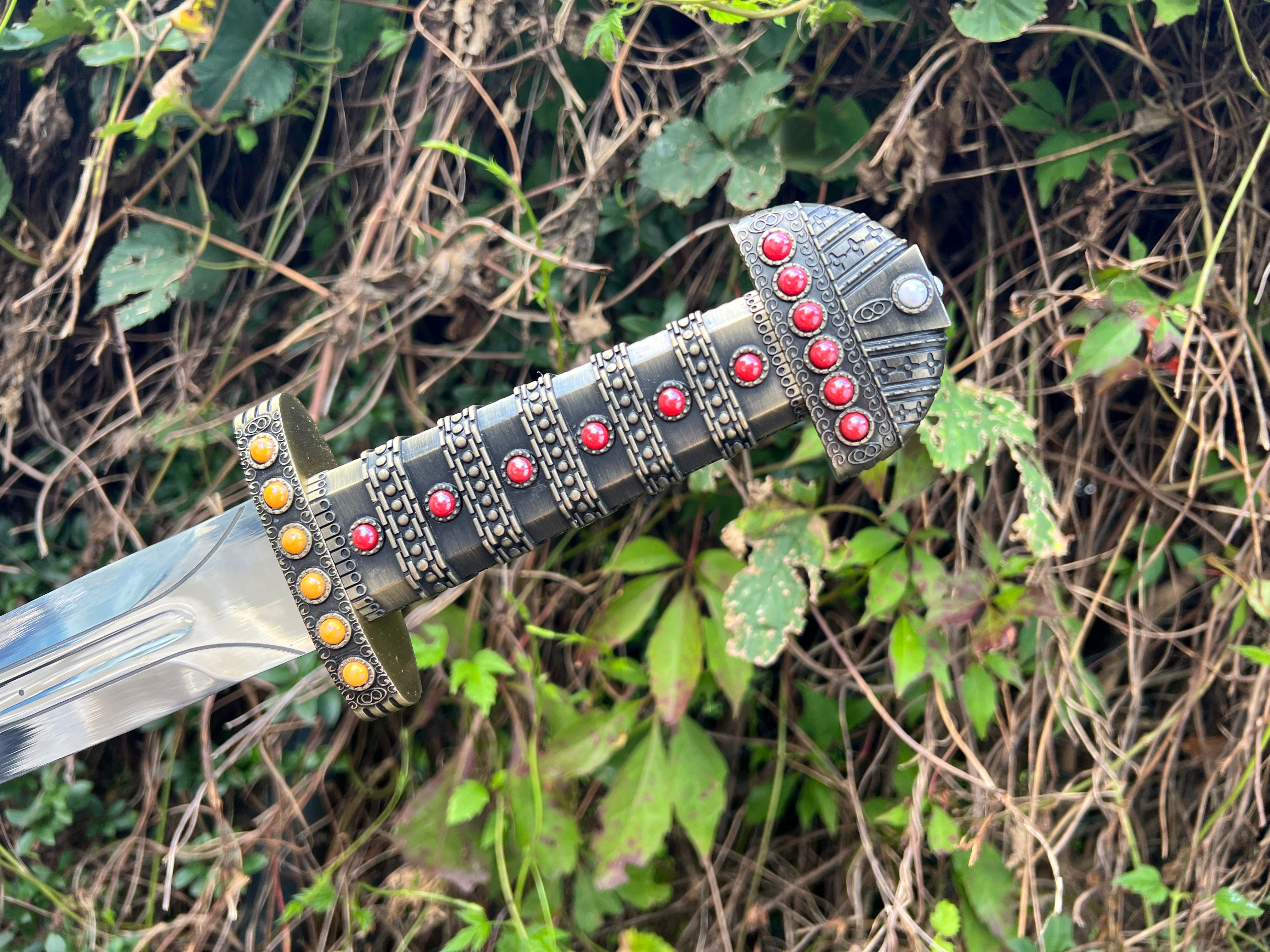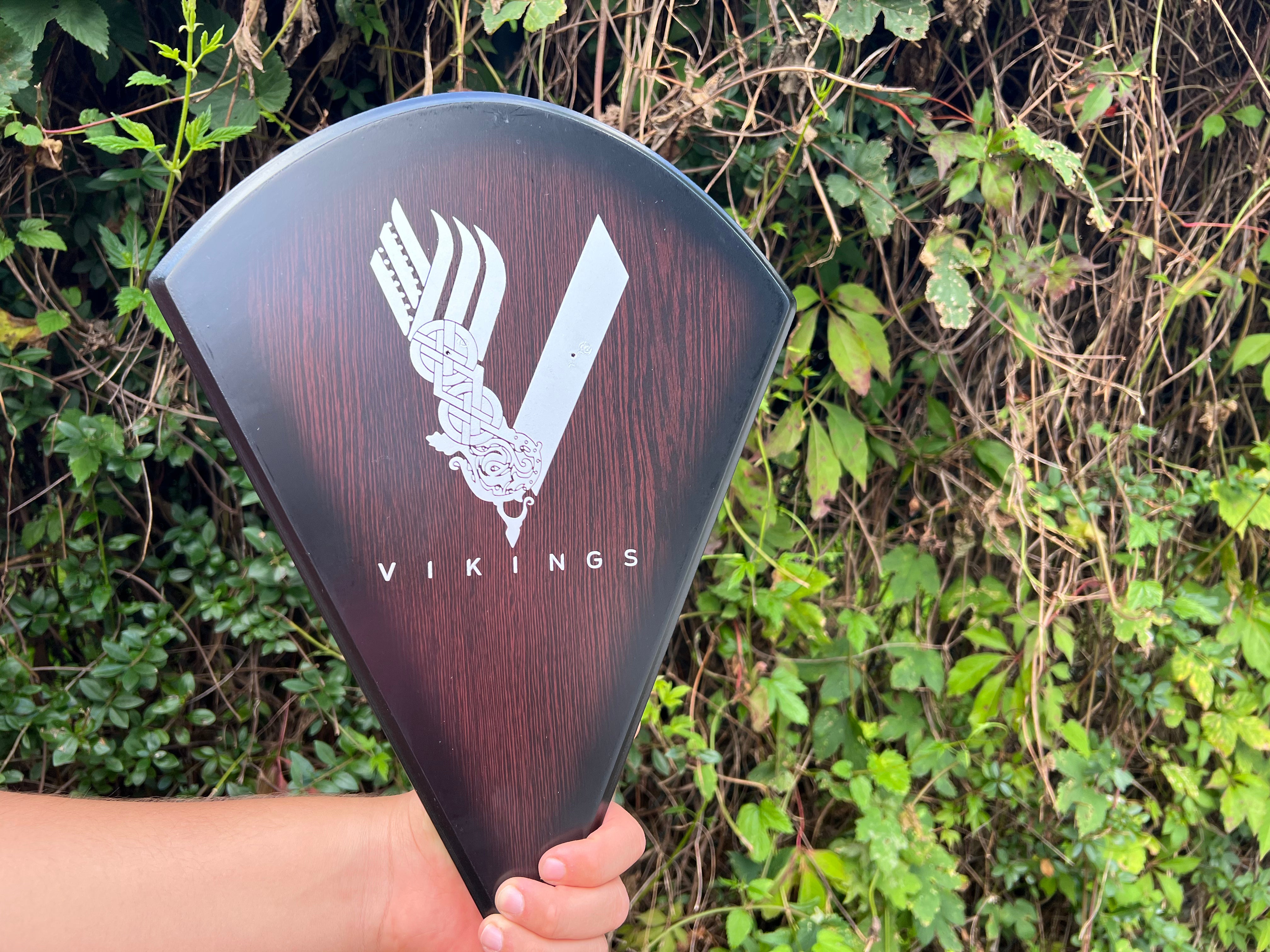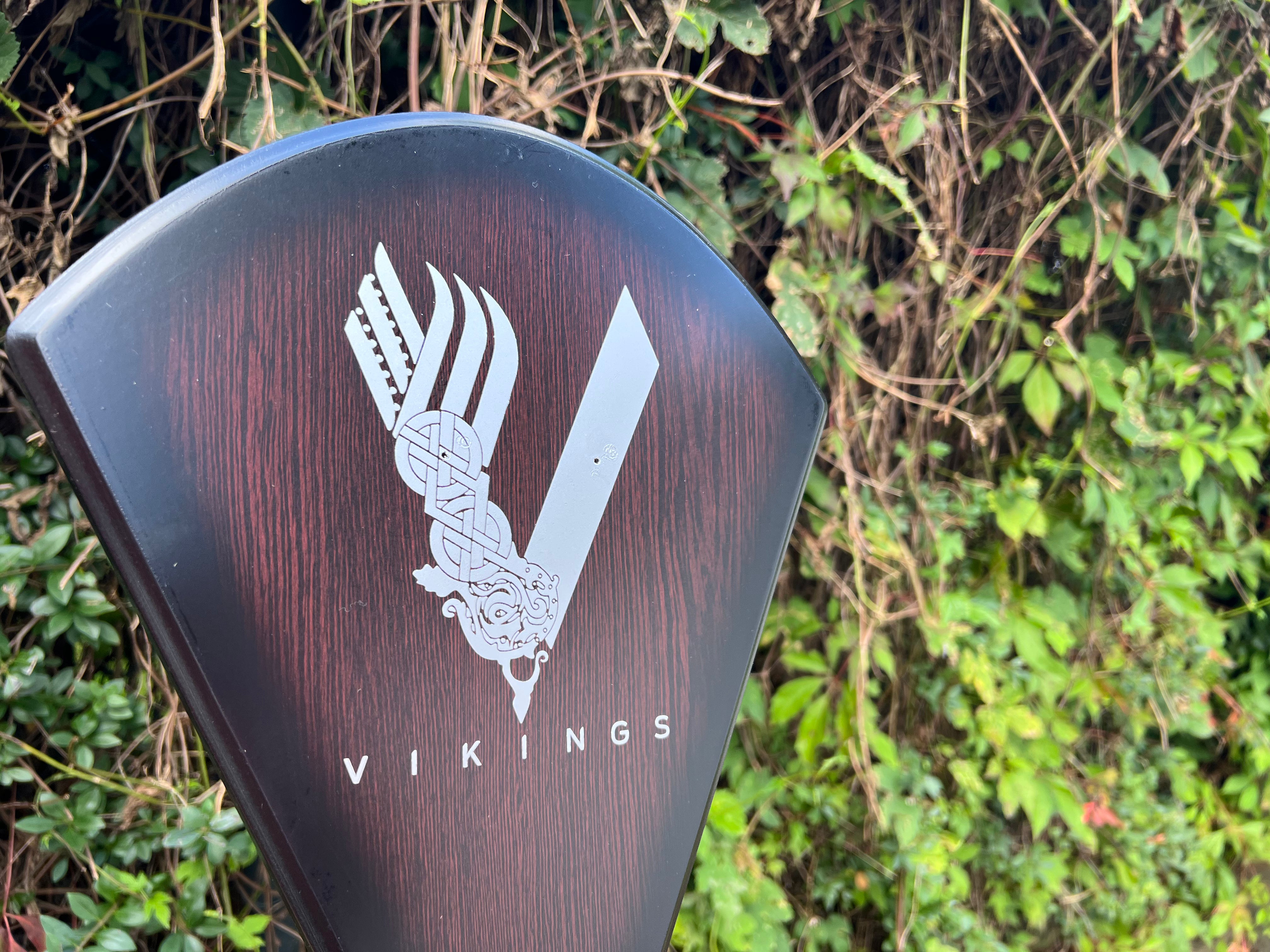 Ragnar Lothbroks (Loðbróks) King's Sword (Sword of Kings) - Vikings
---

Immerse yourself in the world of the epic Viking saga with this impressive sword inspired by Ragnarr Loðbrók from the TV series "Vikings".

** Besonde Merkmale:**

-** Steel Blade: ** The carefully designed steel blade gives the sword both visual authenticity and strength.

-** Metal Guard and Handle: ** The metal guard and handle are artfully designed and reflect the style of the Viking era.

-** Wooden wall stand: ** The sword comes with a wooden wall stand that not only serves as a practical storage, but also as an impressive presentation surface.

** Technical Details:**

-Blade length: 820mm
-Total length: 1010mm
-Weight: 1130g

This sword is not only a tribute to the captivating world of "Vikings", but also an impressive decorative element for your home. It captures the spirit of the Nordic warriors and will surely attract attention. Whether as a collector's item or as an eye-catcher in your room-this sword tells a story of adventure and bravery.