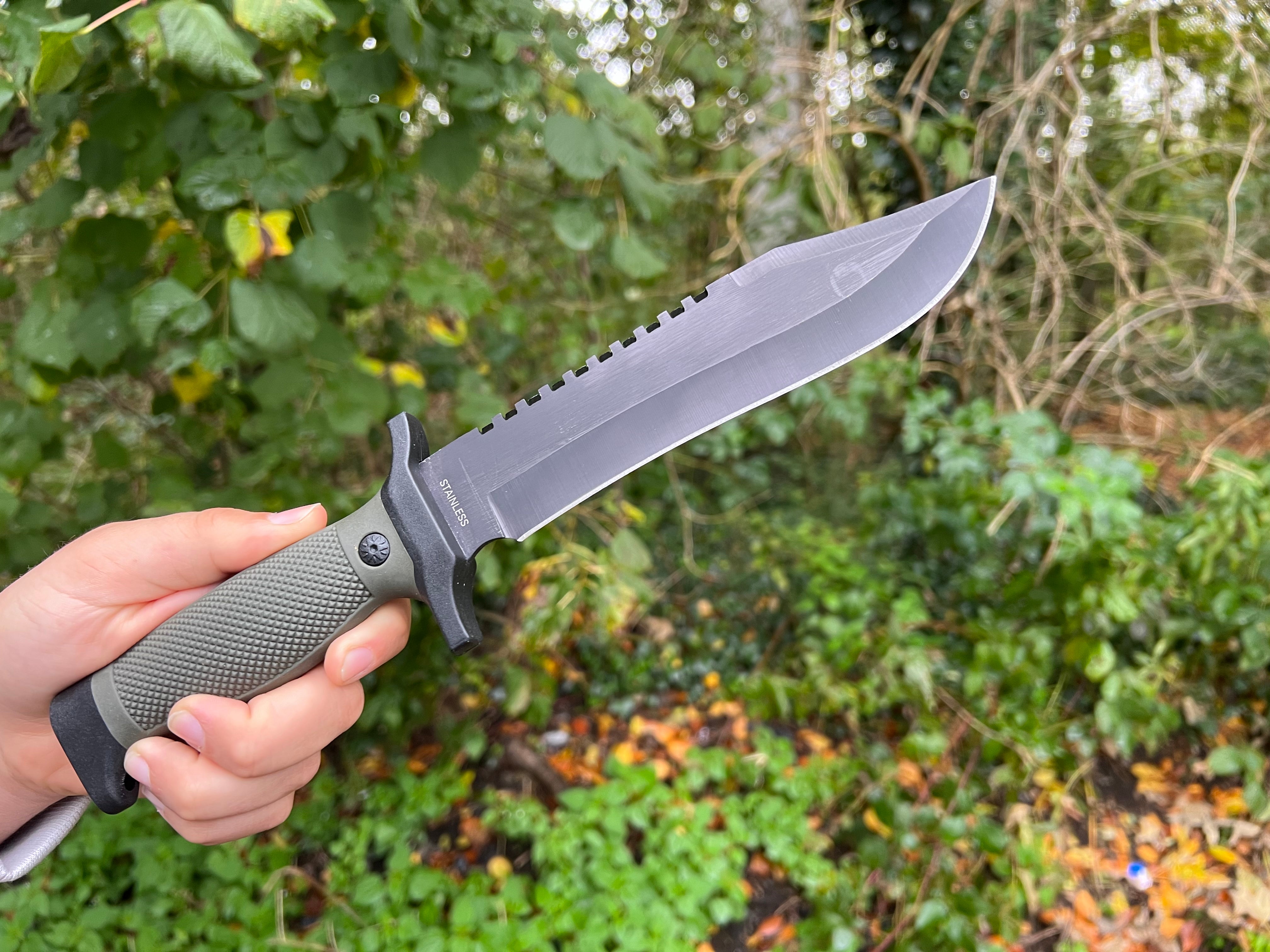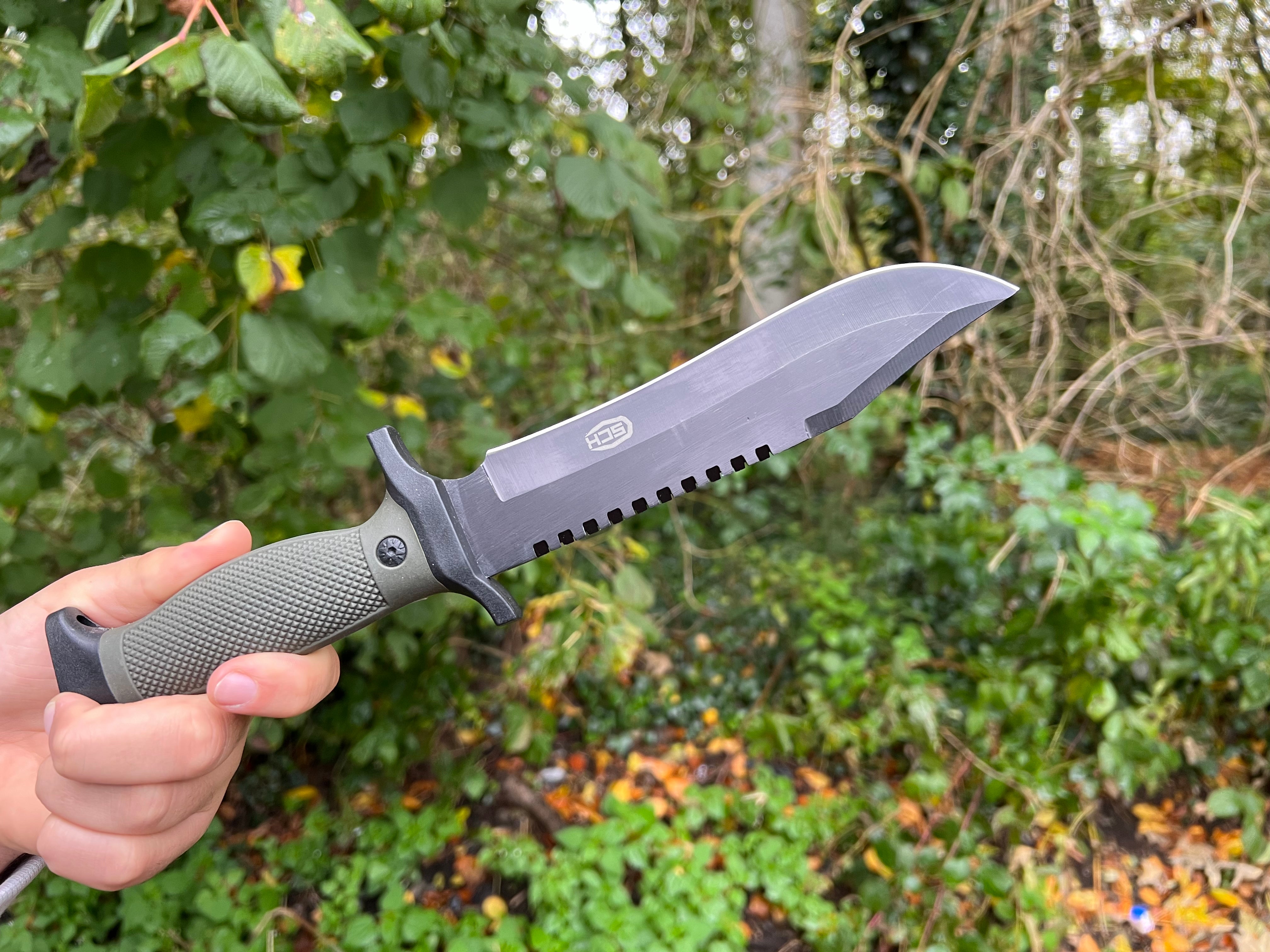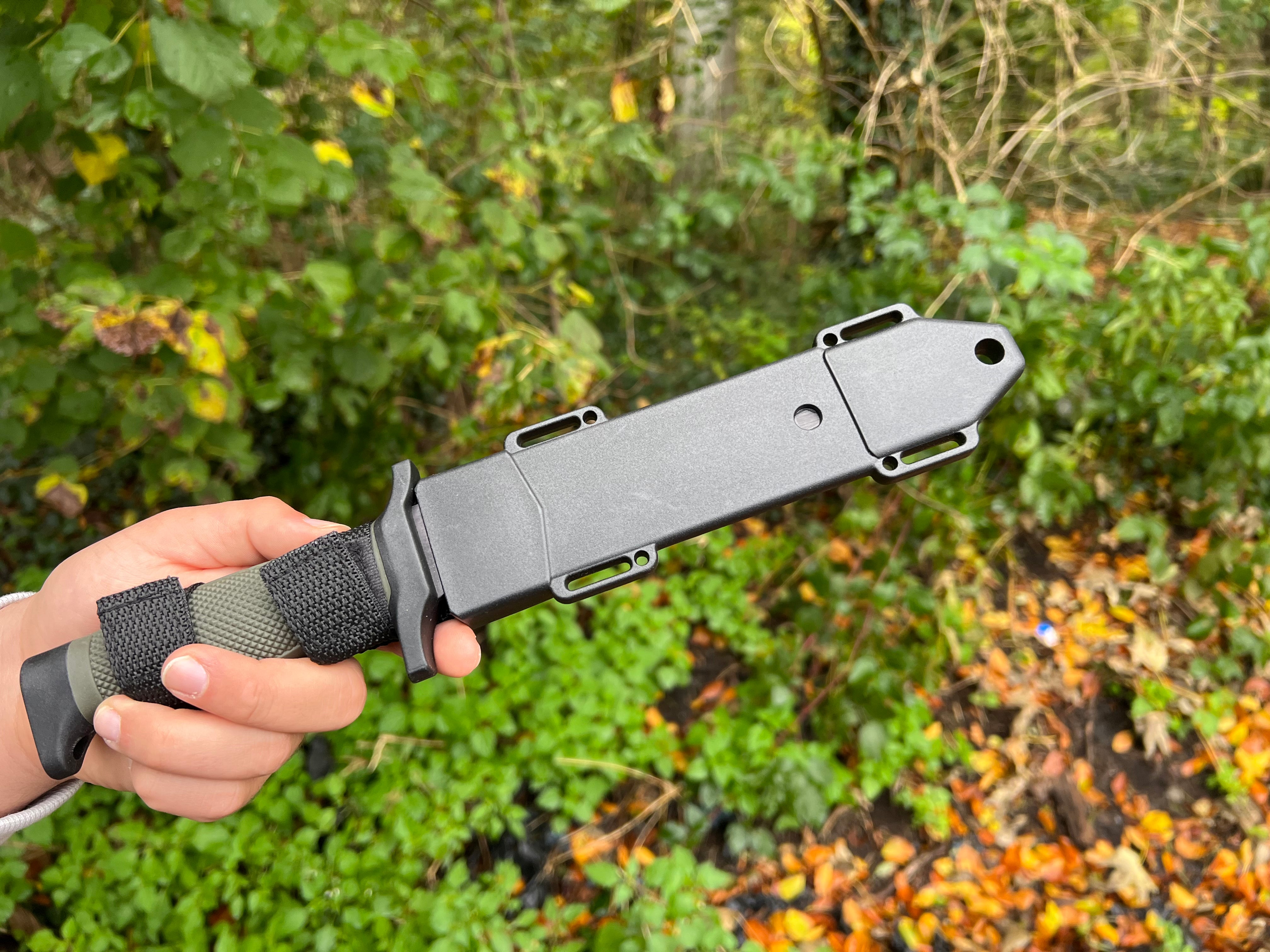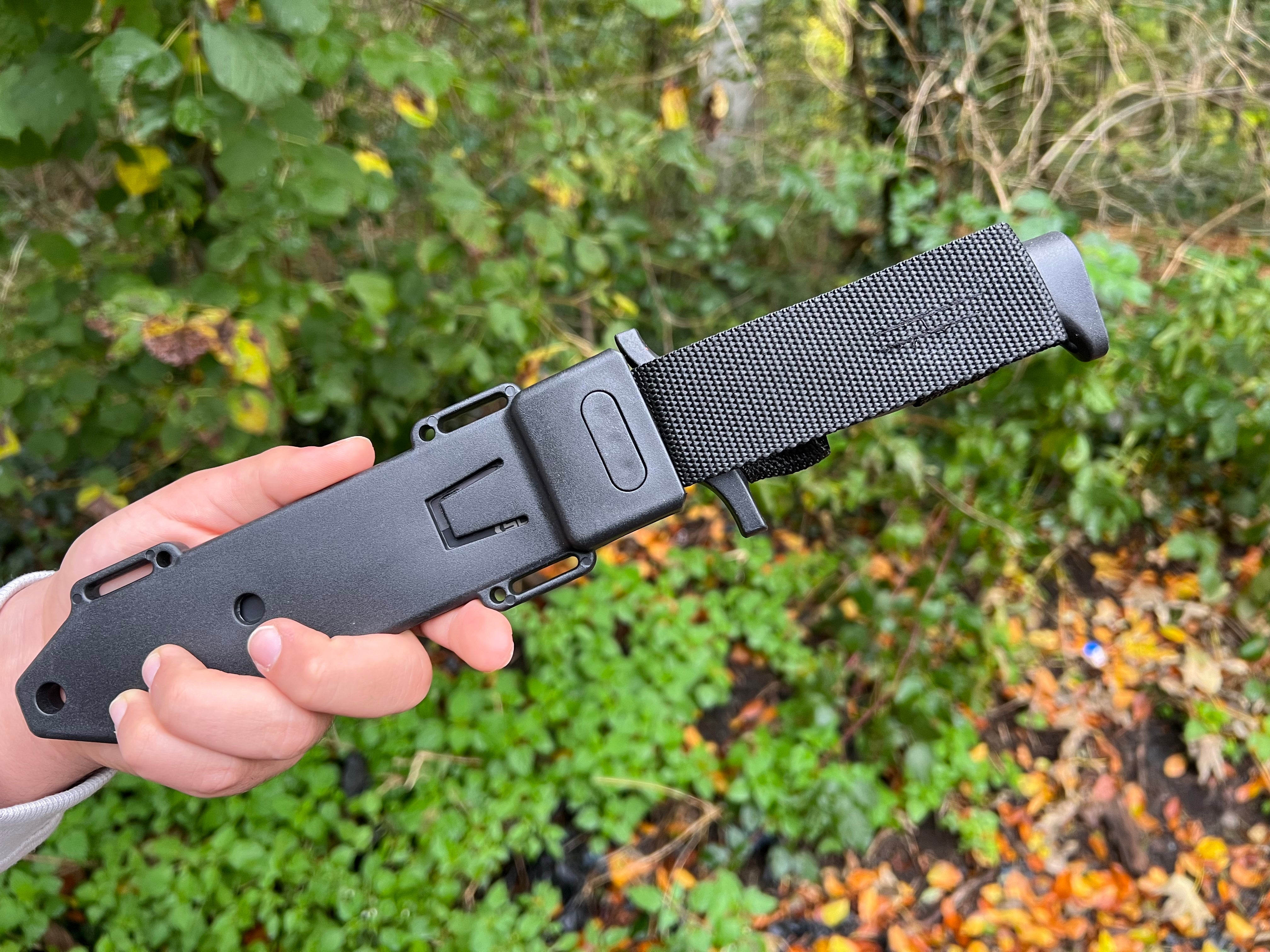 Outdoor Hunting Knife "Forest Ranger" - Robust Stainless Steel Blade in Black-Olive Rubberized Handle-Incl. Polymer sheath with belt and leg urts
---
Discover the ideal companion for your hunting and outdoor adventures-our "Forest Ranger" hunting knife combines robustness, functionality and a tactical design in one. Whether you're an experienced hunter or venturing out into the wild, this knife is specially designed to reliably assist you.
Main Features:
High Quality Blade: The 180mm long blade is made of stainless steel and protected against corrosion and reflections by a black coating.

Ergonomic handle: The olive green, rubberized polymer handle provides a firm hold even in damp environments and reduces hand fatigue.

Transport-friendly sheath: A hard polymer sheath with integrated loops for the belt and thigh secures your knife with every movement and always keeps it close at hand.

Dimensions and Weight: With a total length of 305mm (332mm with scabbard) and a weight of only 220g (300g with scabbard), the "Forest Ranger" hunting knife is perfectly balanced and easy to guide.
Technical data:
Blade material: Stainless steel with black coating
Handle: Rubber Polymer in Olive Drab
Sheath: Hardcase Polymer with belt and leg urts
Blade length: 180mm
Total length: 305mm (332mm with sheath)
Weight: 220g (300g with scabbard)
The "Forest Ranger" hunting knife is a must-have for all outdoor enthusiasts who value quality and functionality. It combines durable materials with a thoughtful design so you can focus on what really matters-your adventure in nature.