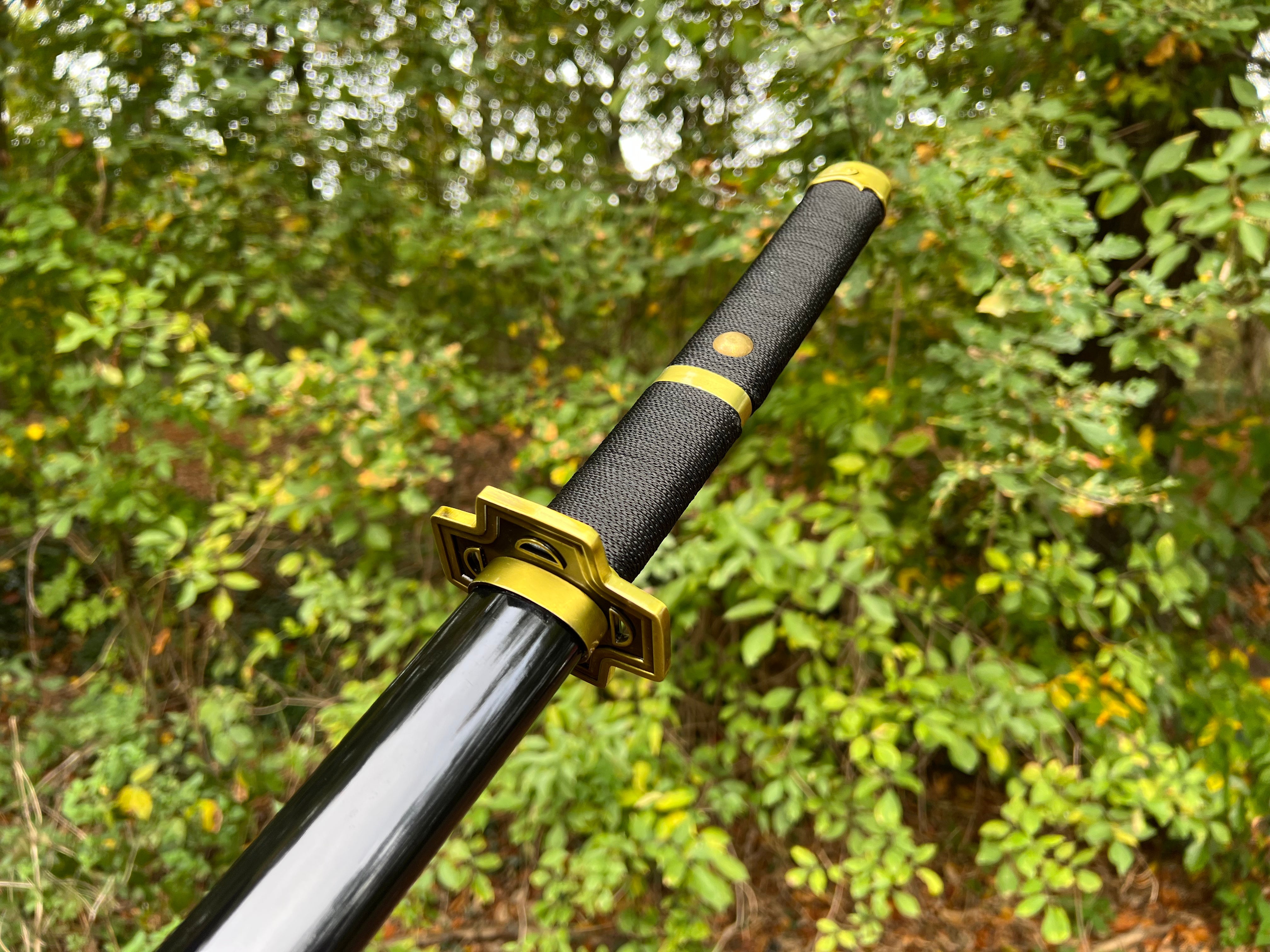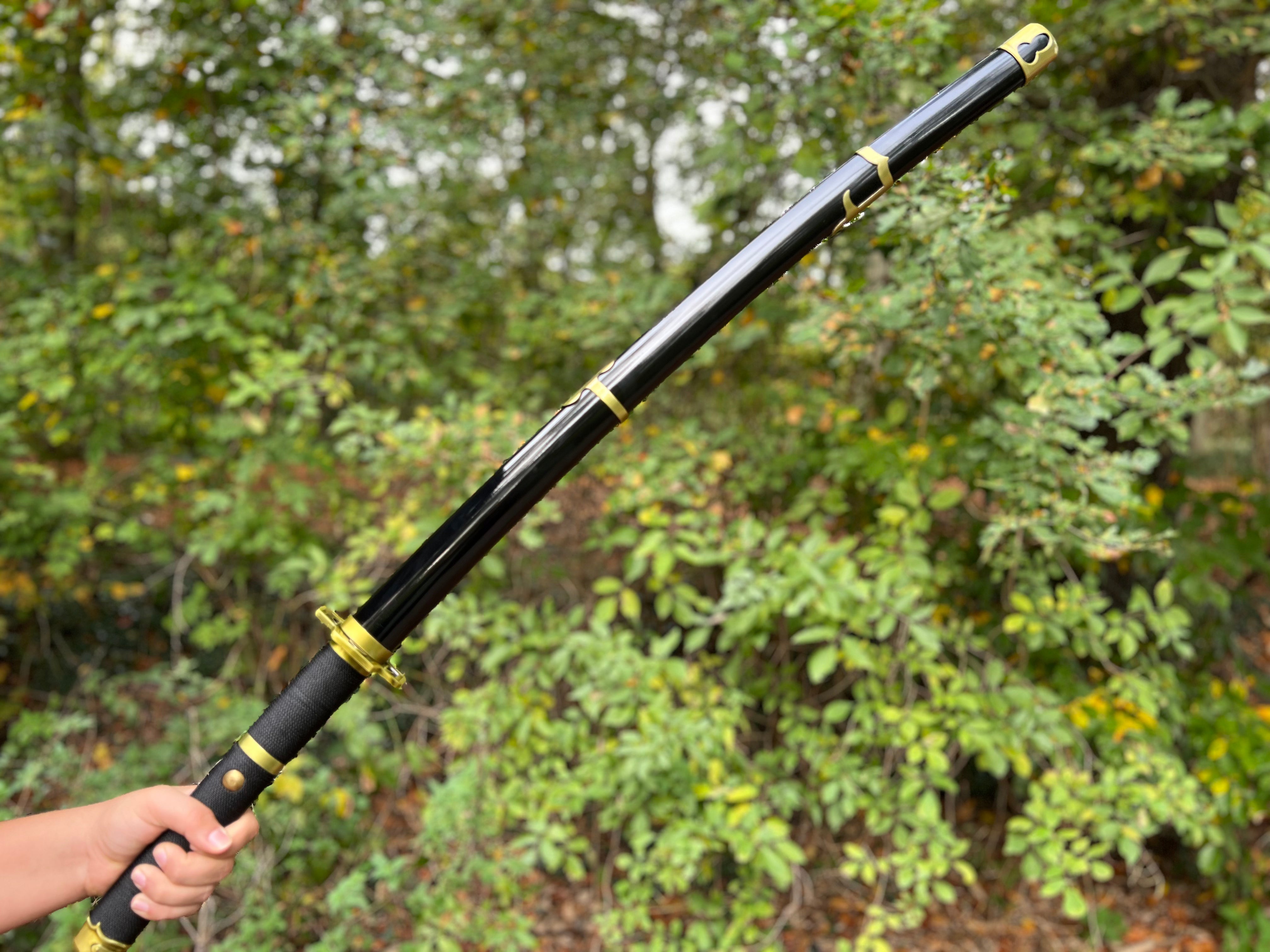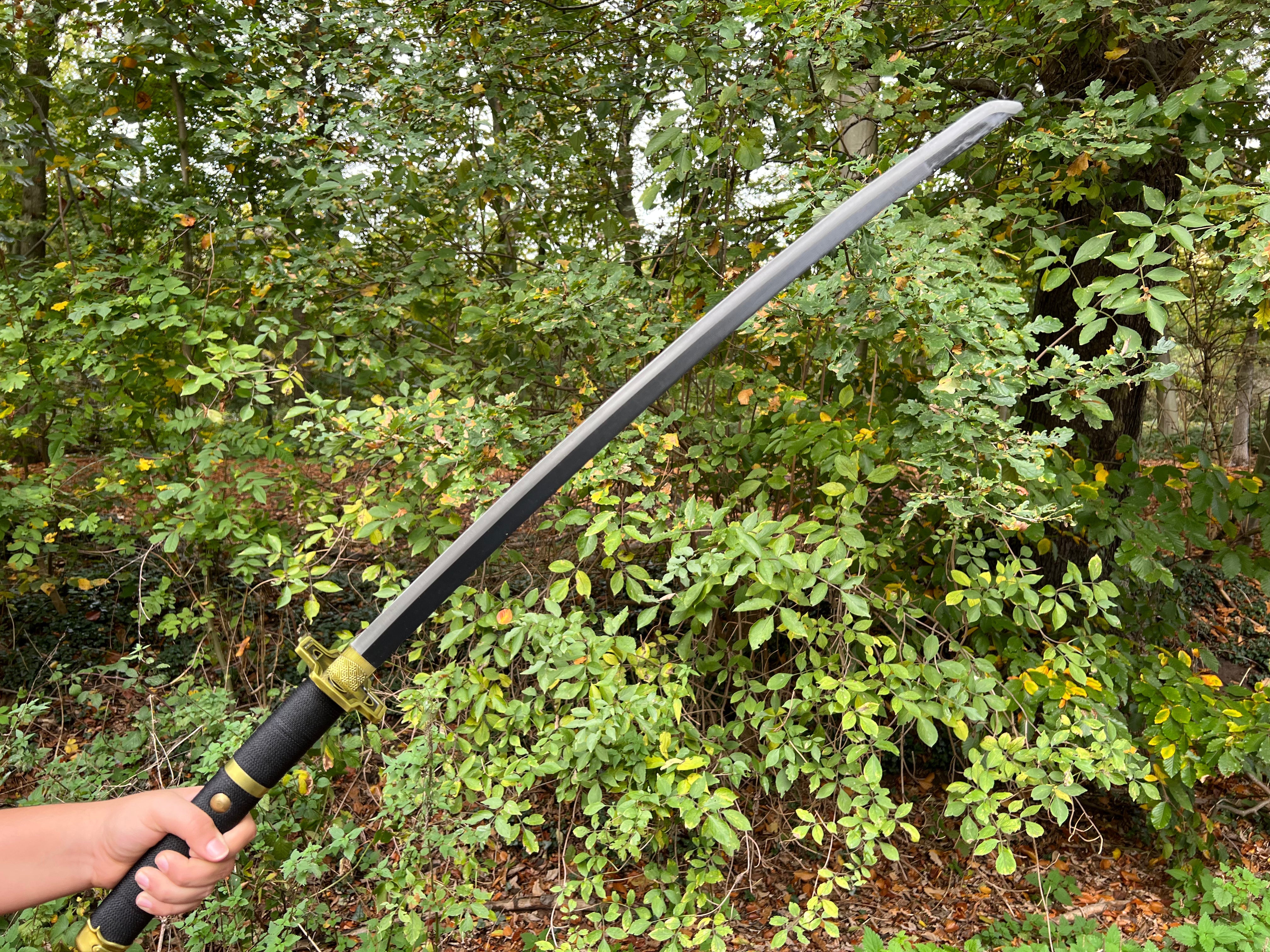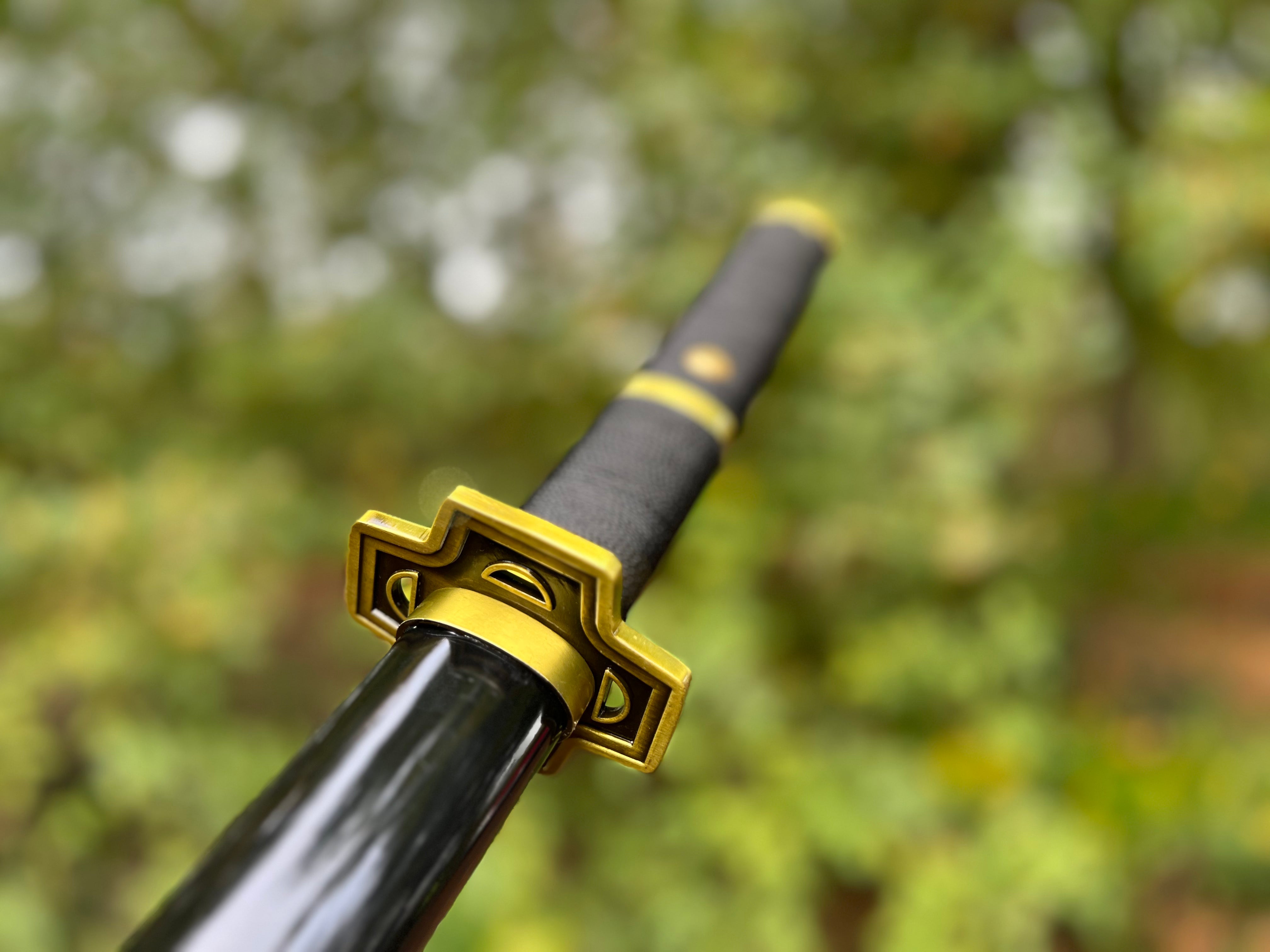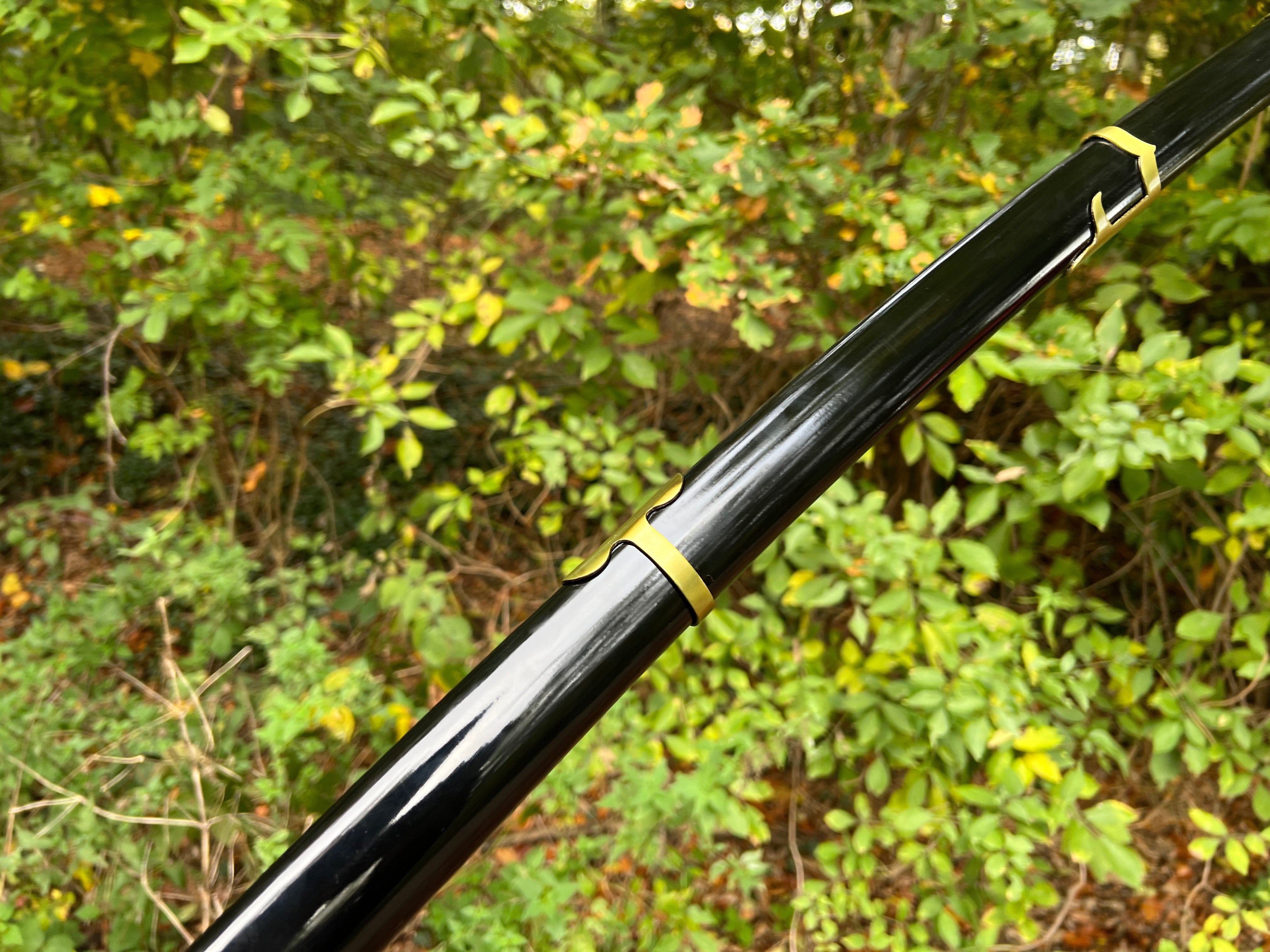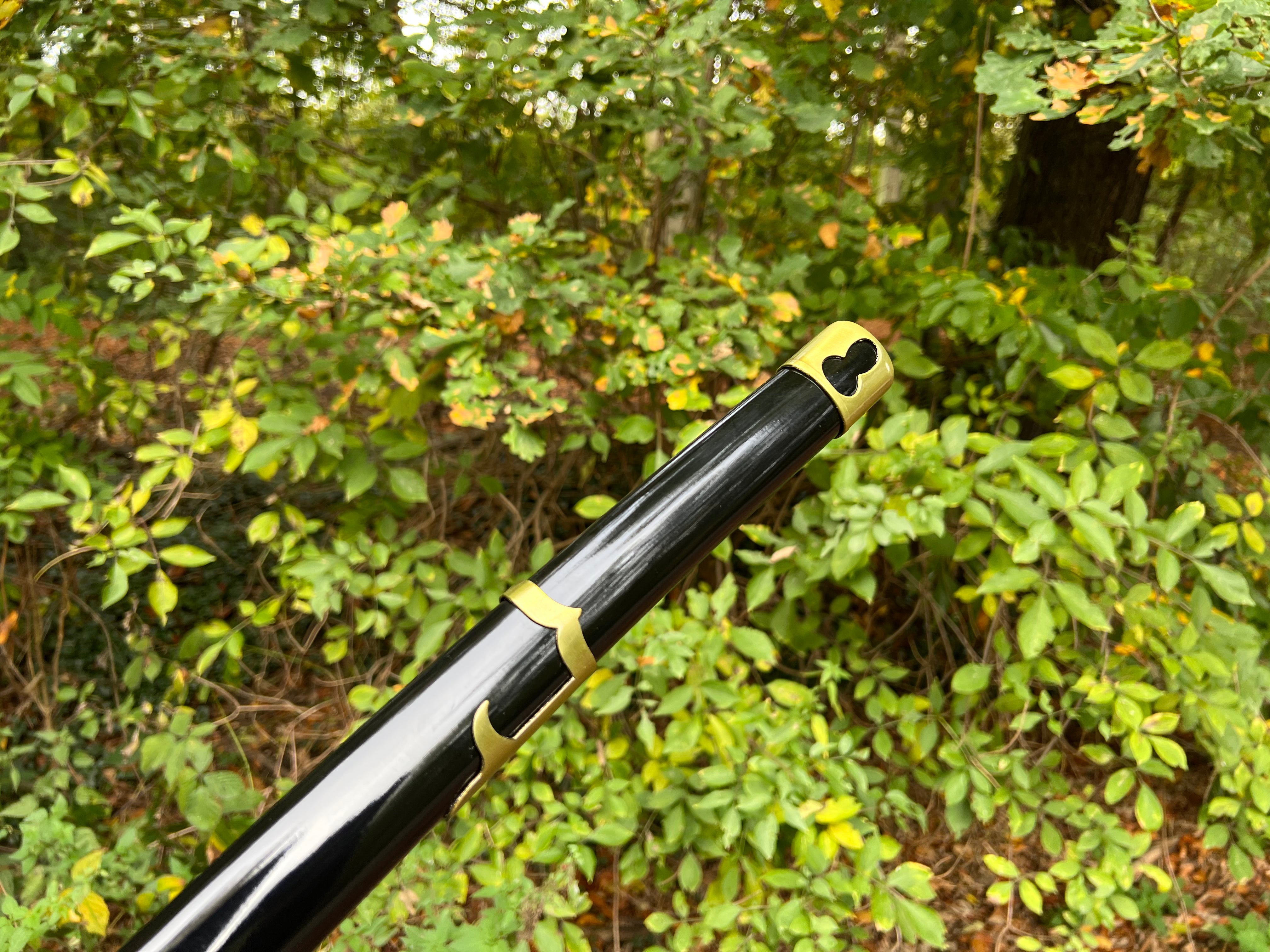 One Piece- Zoro Yubashiri Katana with Bamboo Blace
---

Immerse yourself in the world of One Piece, one of the most popular and epic anime series of all time, with this impressive Yubashiri Katana. This katana is not just a collector's item, but a link to the saga of Roronoa Zoro, one of the main characters in this stunning series.

** About One Piece:**

One Piece tells the story of Monkey D. Ruffy and his crew as they experience adventures in the Grand Line in search of the legendary treasure, the "One Piece". Roronoa Zoro, the crew's swordsman, is known for his impressive sword skills and his yubashiri katana.

**Yubashiri Katana:**

The Yubashiri Katana was a legendary sword used by Zoro throughout the series. This fantasy katana perfectly brings out the essence of Zoro's fighting style and his unshakable character. The bamboo blade reflects the authenticity of the sword from the series.

** Fantasy-Katanas details: **

-The bamboo blade captures the look of the Yubashiri Katana from the series.

-The handmade details, such as the plastic tsuba (blade guard) and tsuka (handle), are inspired by Zoro's sword.

-With a total length of 960mm (1030mm with cladding), this katana is impressive.

-Weighing only 550g (including fairing), it is easy to handle and perfect for fans of One Piece.

A tribute to one of the most exciting anime series of all time, this Yubashiri Katana is a must for any fan of One Piece. Get a piece of this incredible world in your collection and be inspired by Zoro's adventures.