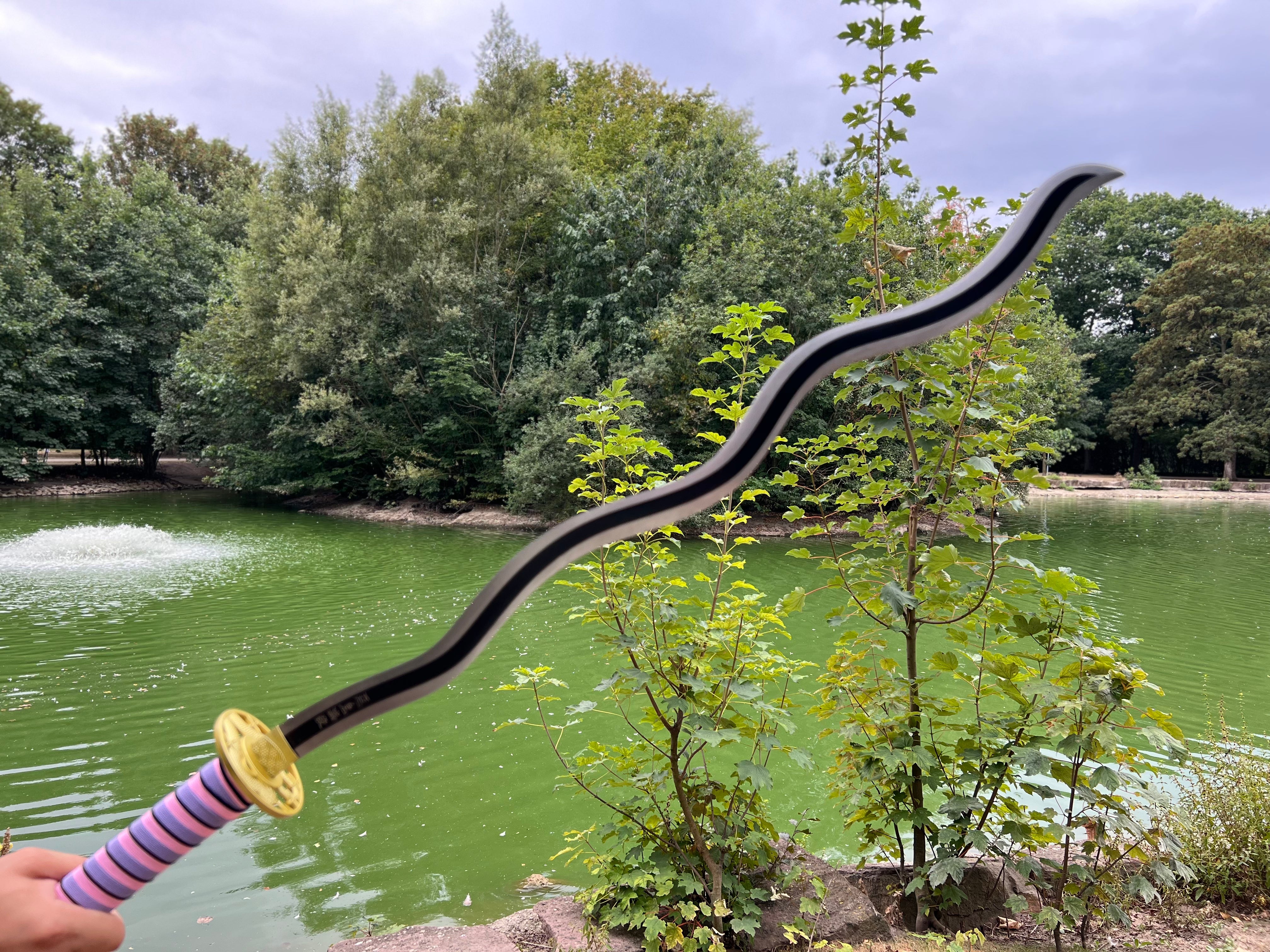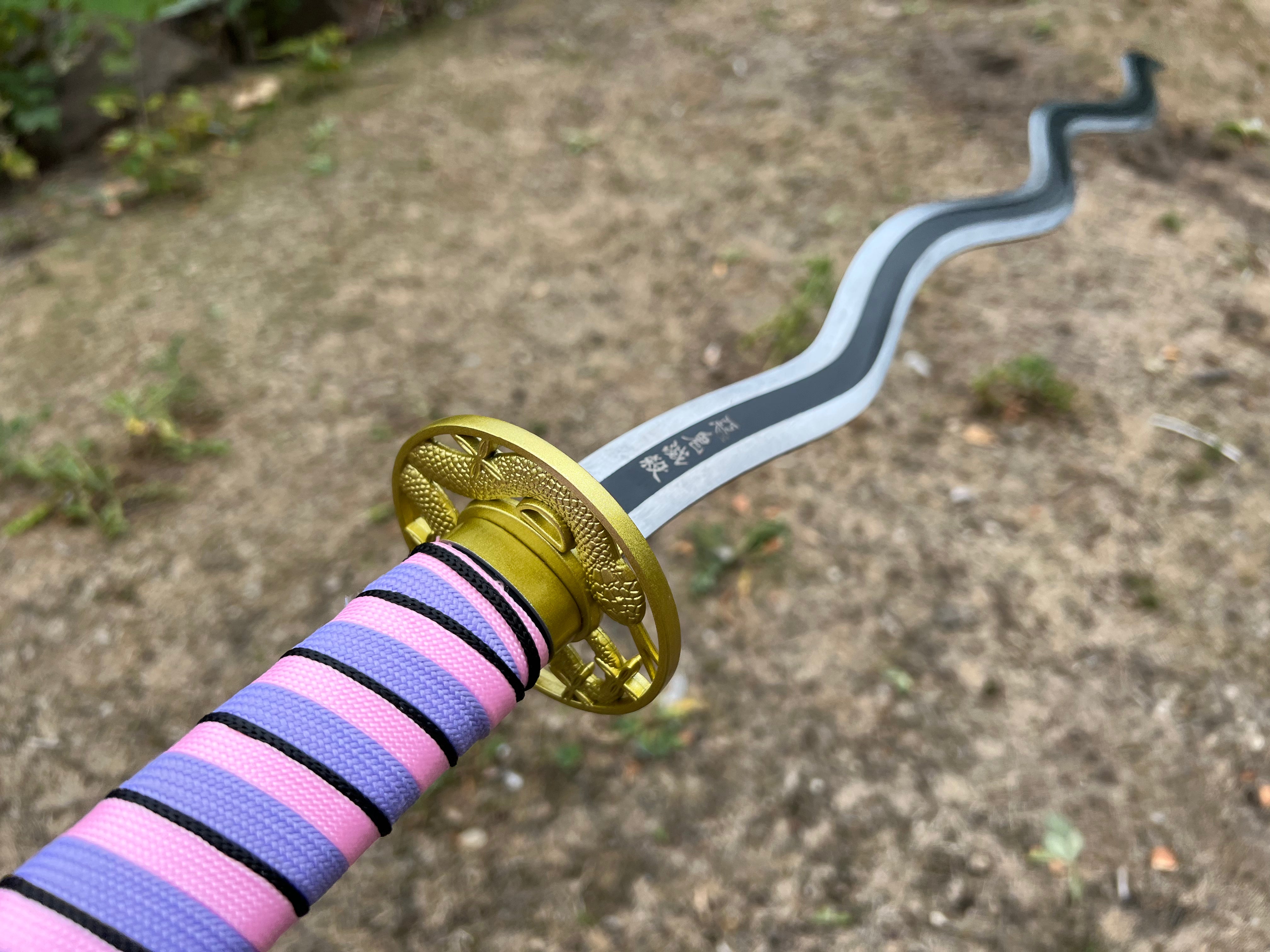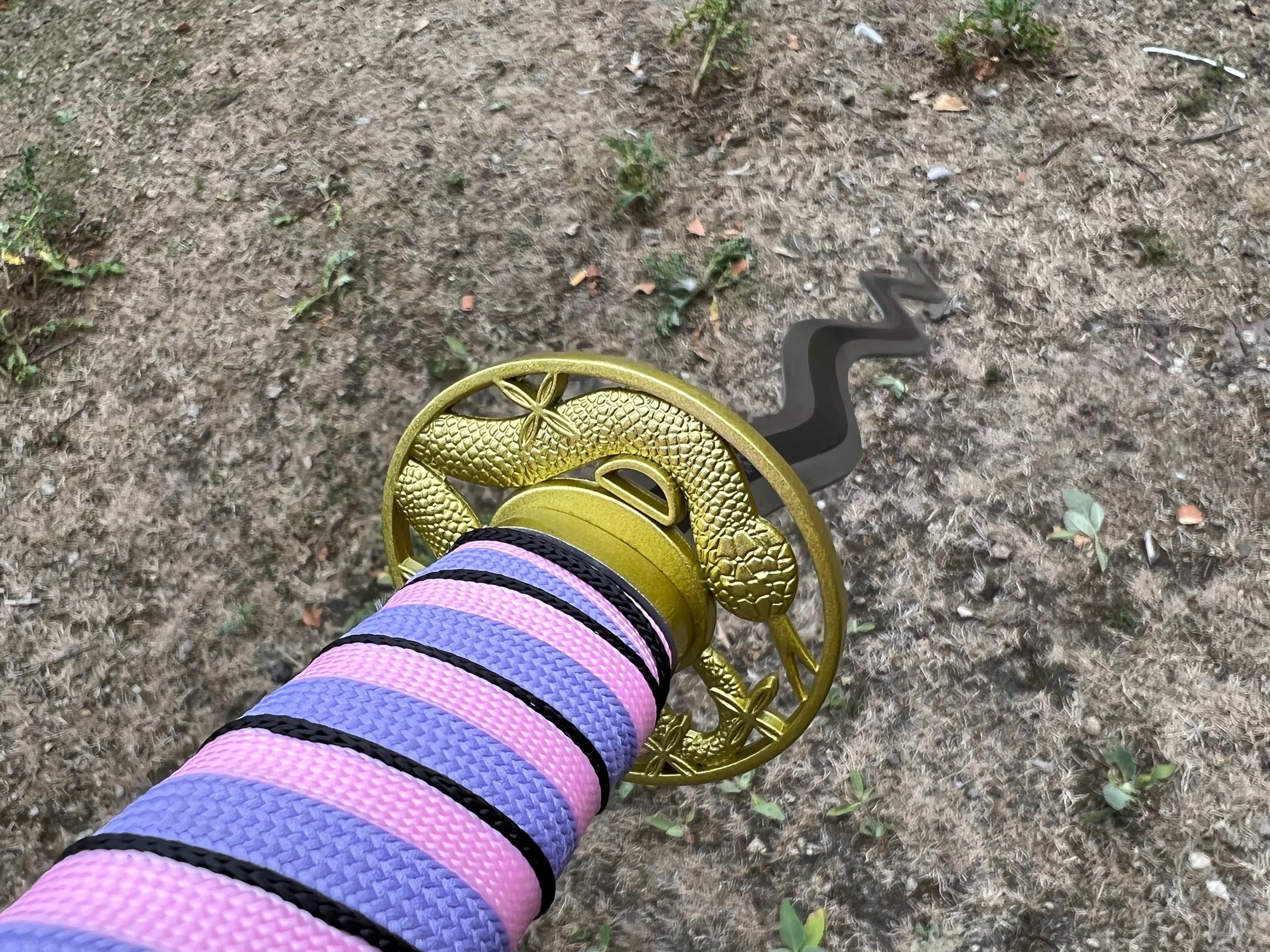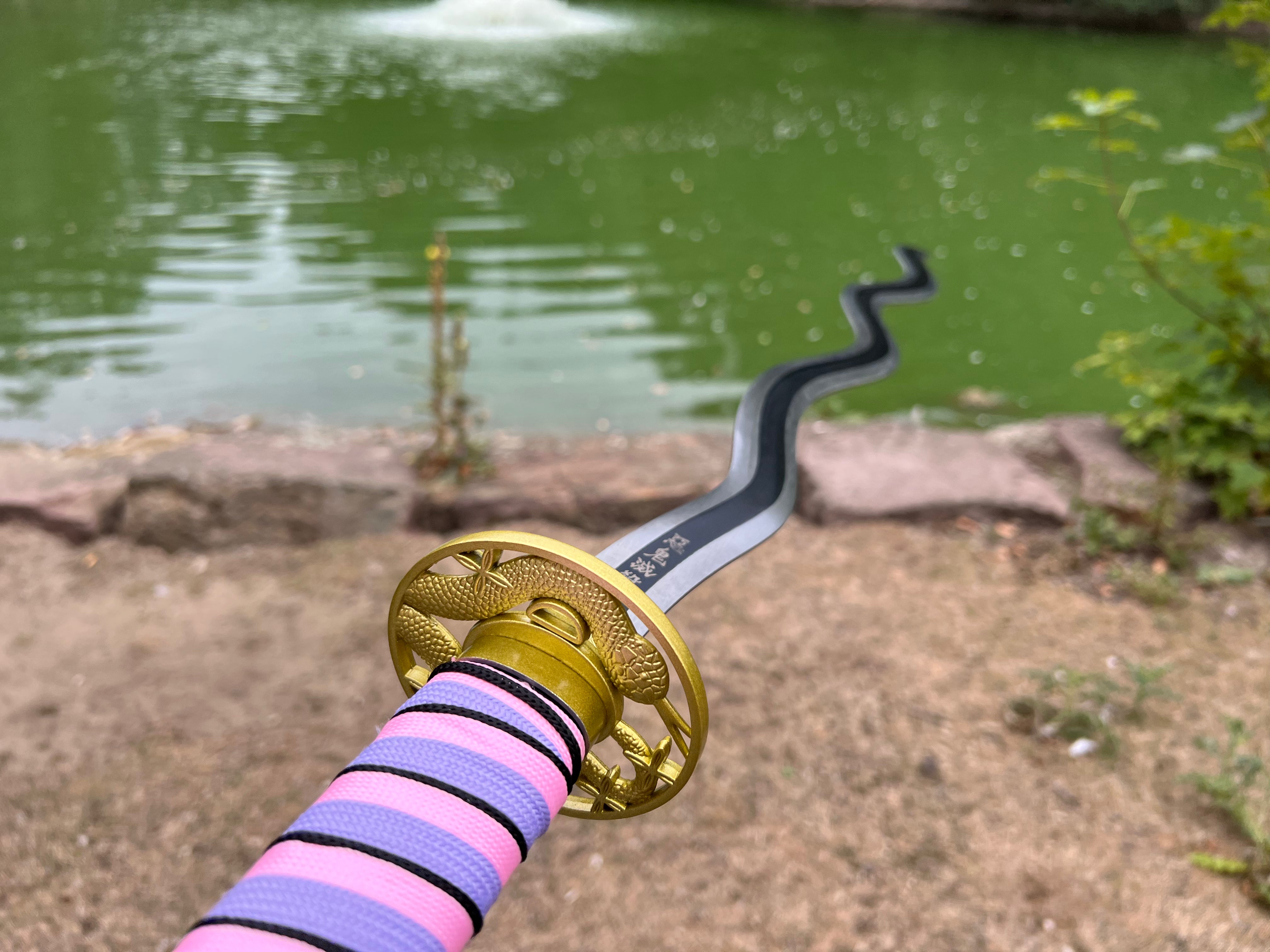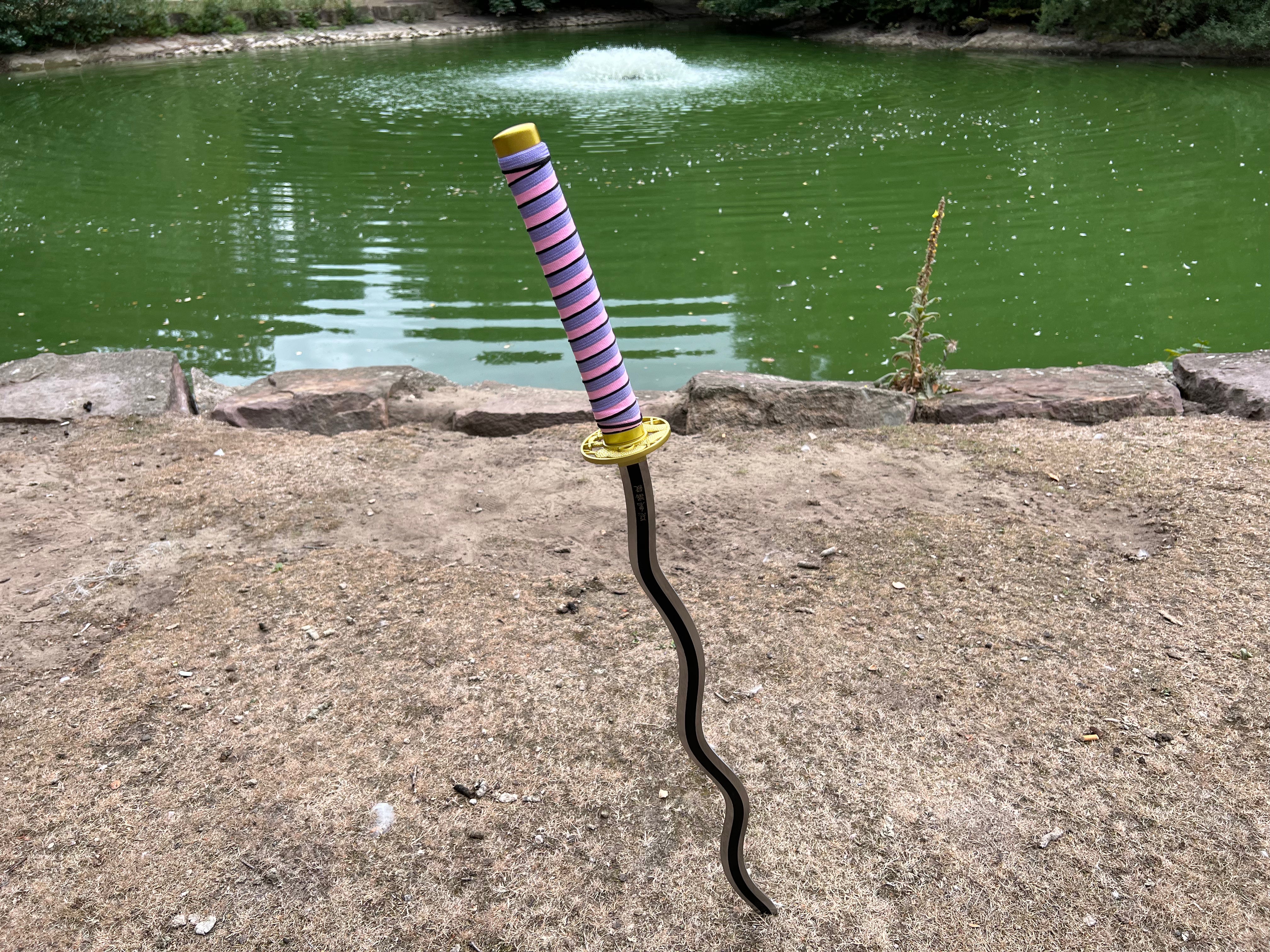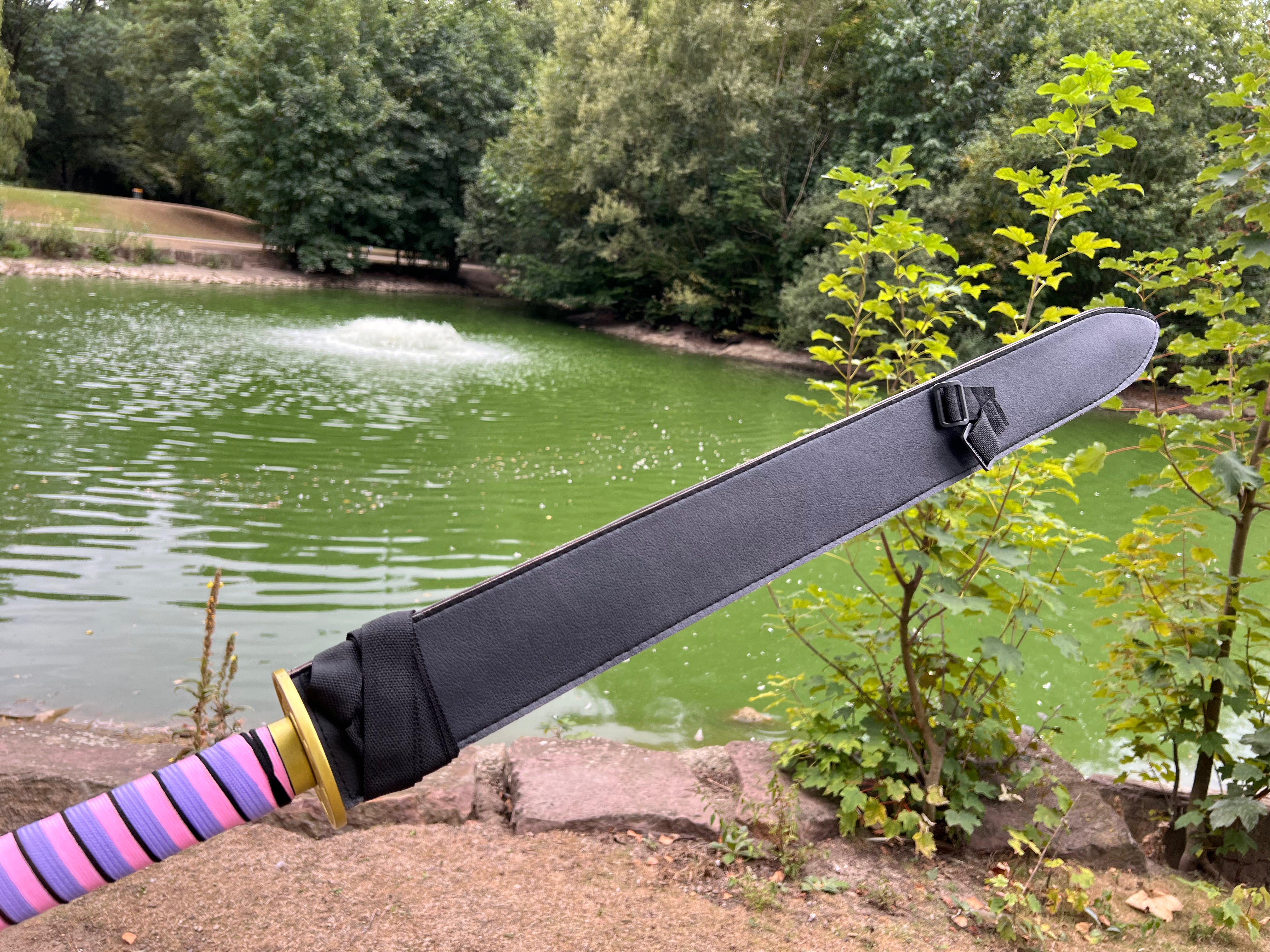 Obanai Iguras Nichirin Katana - Demon Slayer: Kimetsu No Yaiba
---
The Nichirin of Iguro from Demon Slayer which is the Snake Hashira of the Demon Slayer Corps. He is a very strict person who despises his entire bloodline and considers it corrupt, and he always wears bandages around his mouth so that the scars inflicted on him by his family are not visible.
The katana has a total length of 103cm
The blade length is 70cm
The handle length of the katana is 26cm and the handle is made of wood with a cord wrapped around it
The saya (saber sheath) is made of nylon and synthetic leather
The blade is made of carbon steel and also features Japanese characters.
The katana is only suitable as a decoration and not for use. It's a replica from the anime Demon Slayer