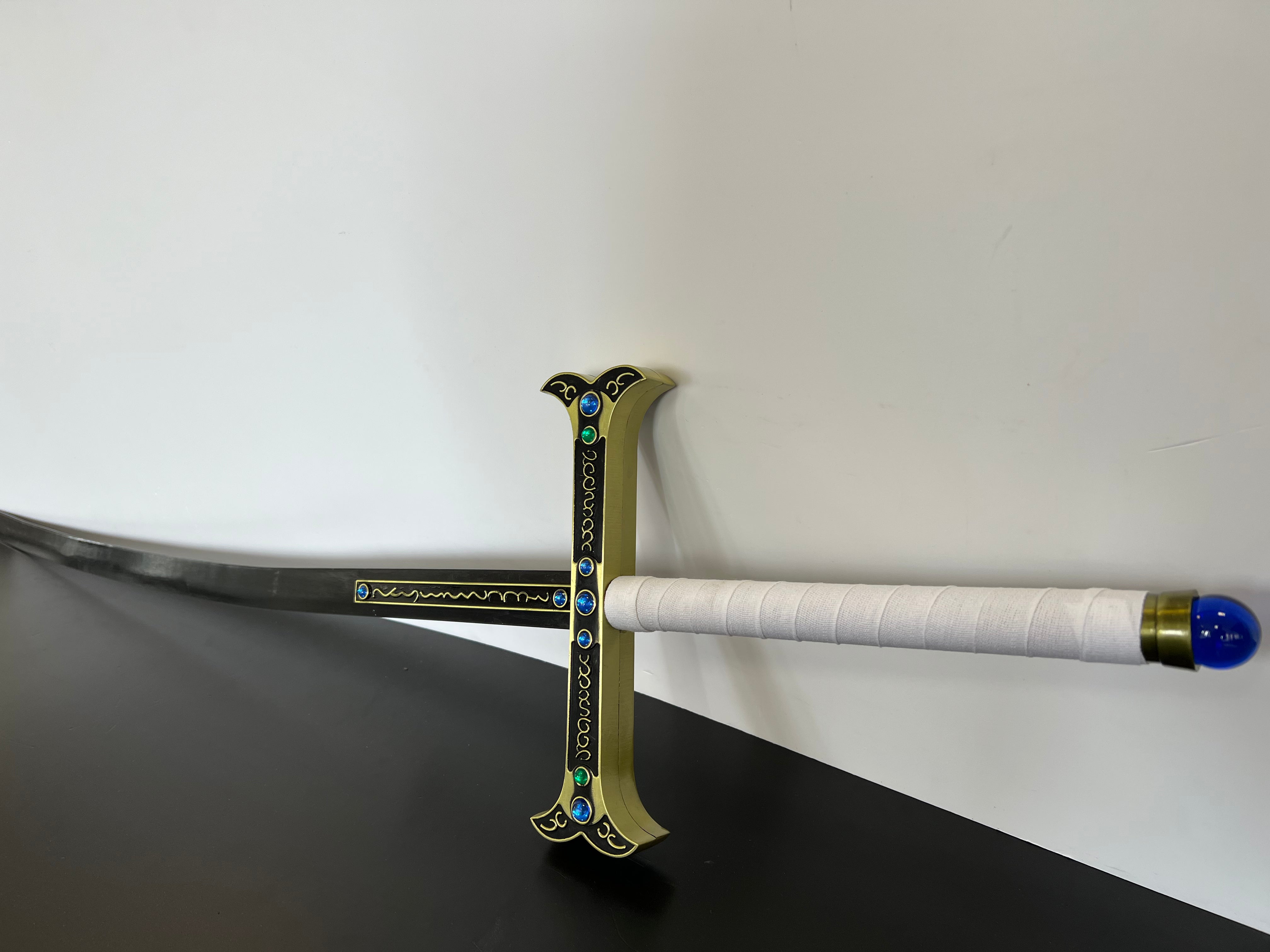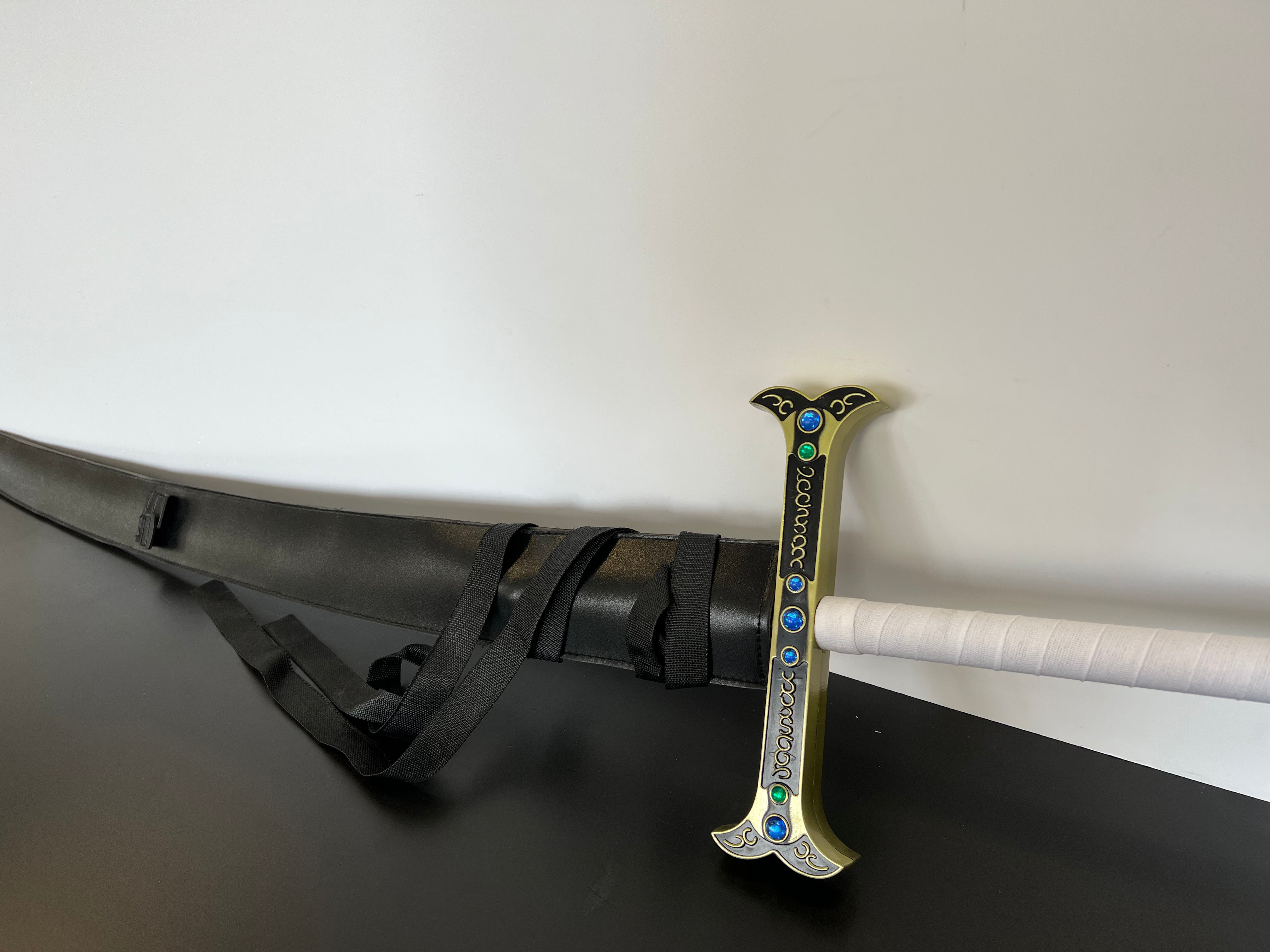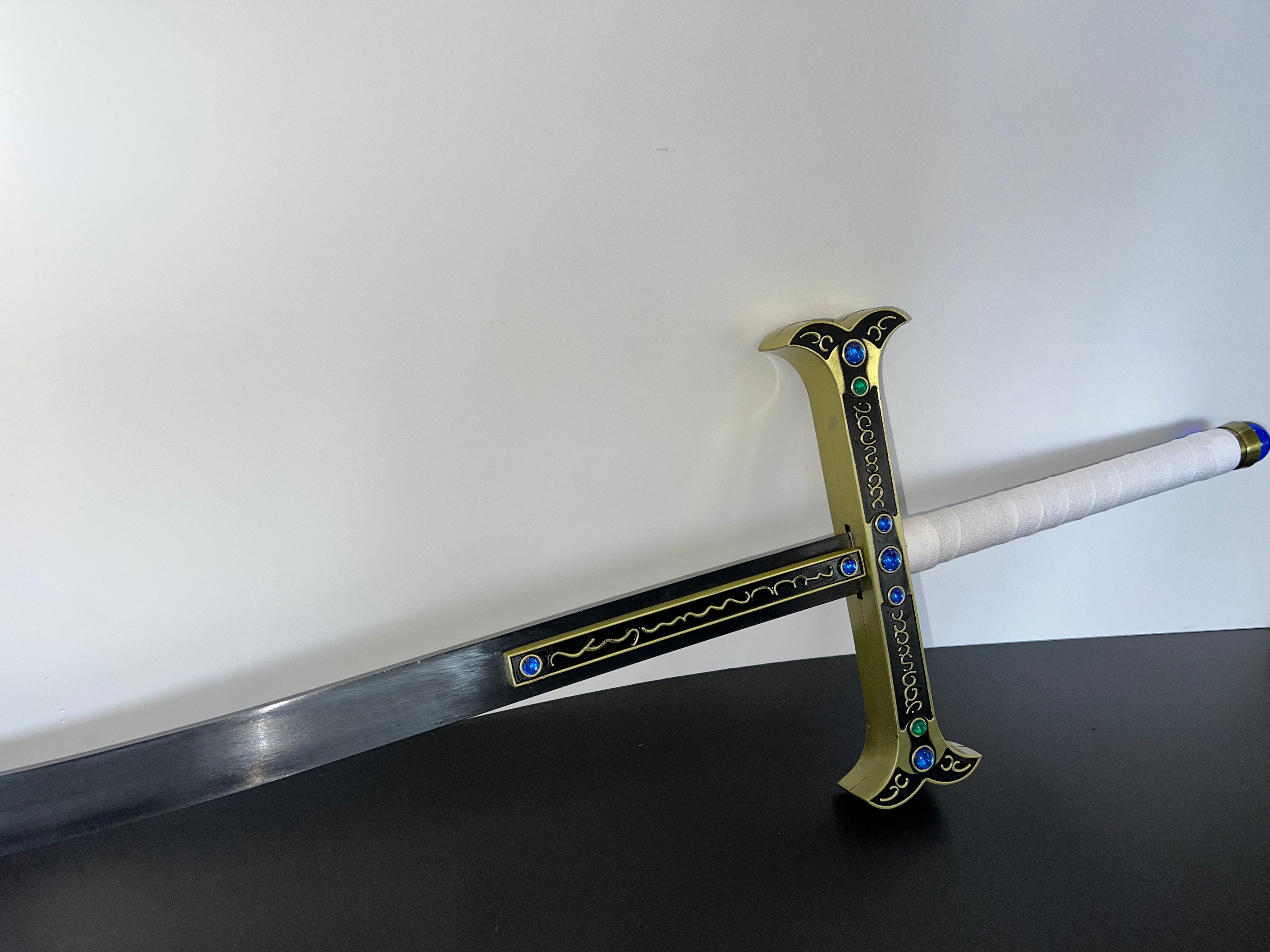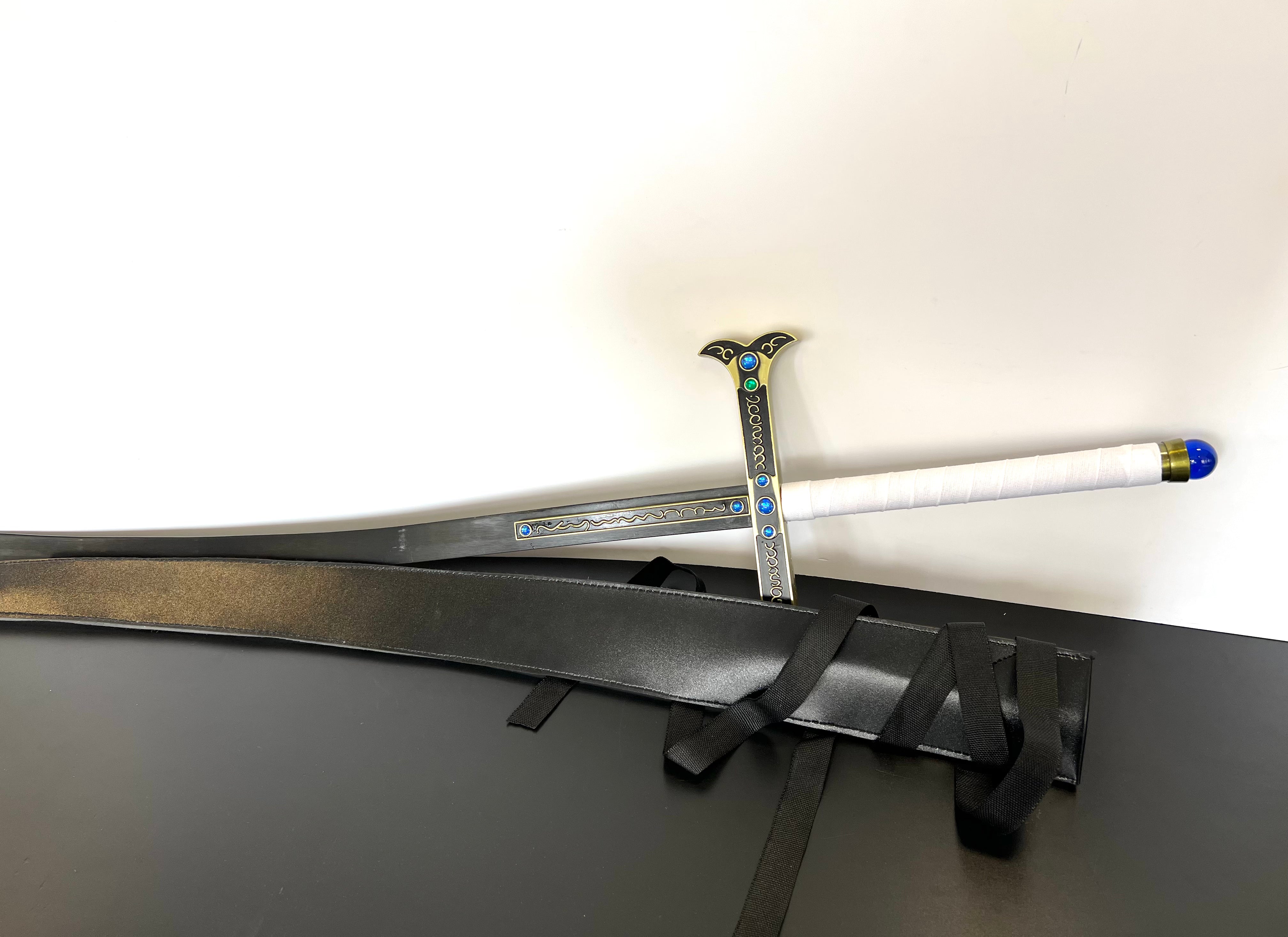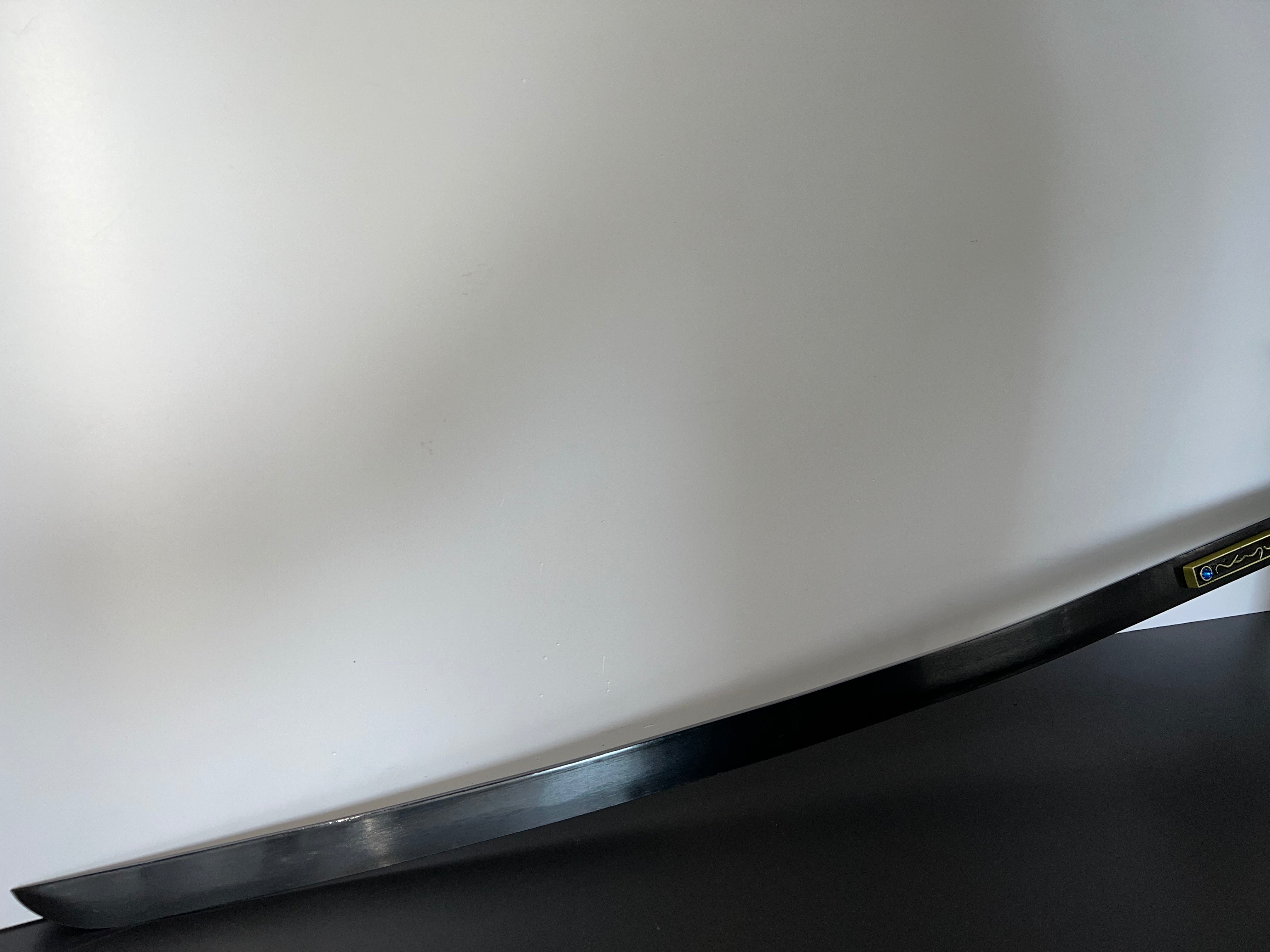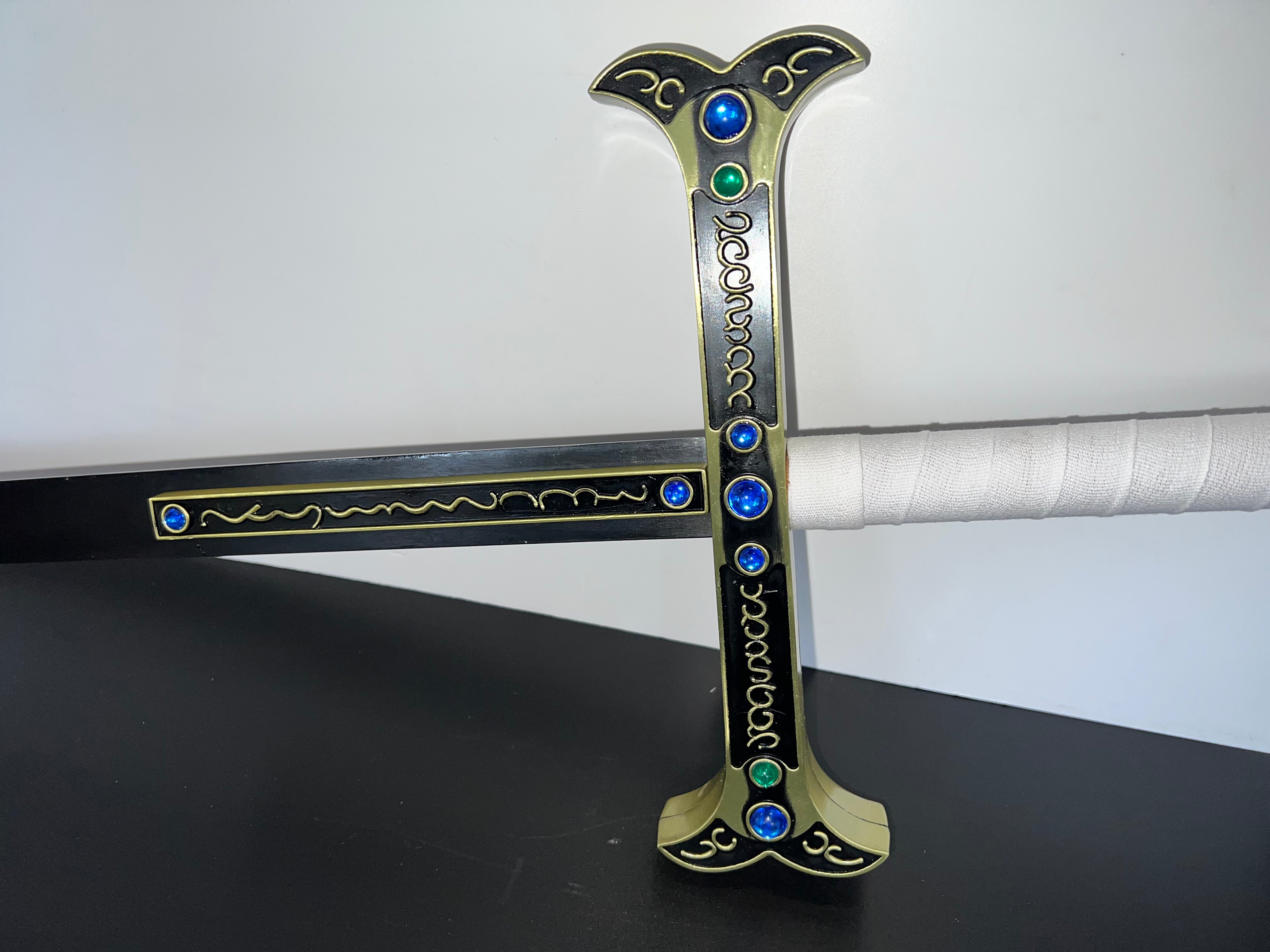 Yoru: Mihawk Dulacre Sword - One Piece (Pre-Order)
---
Hawkeye Mihawk's sword. His sword belongs to the twelve Saijo O Wazamono and is known as the black sword. The sword of Mihawk is rumored to be the strongest sword in the world and Mihawk himself is not only the best sword fighter but was also one of the seven samurai of the seven seas. Mihawk is a loner and first appeared near the Baratie and mortally wounded Zoro in a fight. 
The total length of the katana is 132cm
The blade length of the katana is 91cm 
The katana has a handle with a length of 22 cm 
The weight of the katana is 2kg 
The blade is black
The material of the blade is high quality carbon steel
The handle is made of metal and is decorated 
A synthetic leather sheath is also included
The katana is only suitable for decoration and not for use. It is a replica from the anime One Piece.