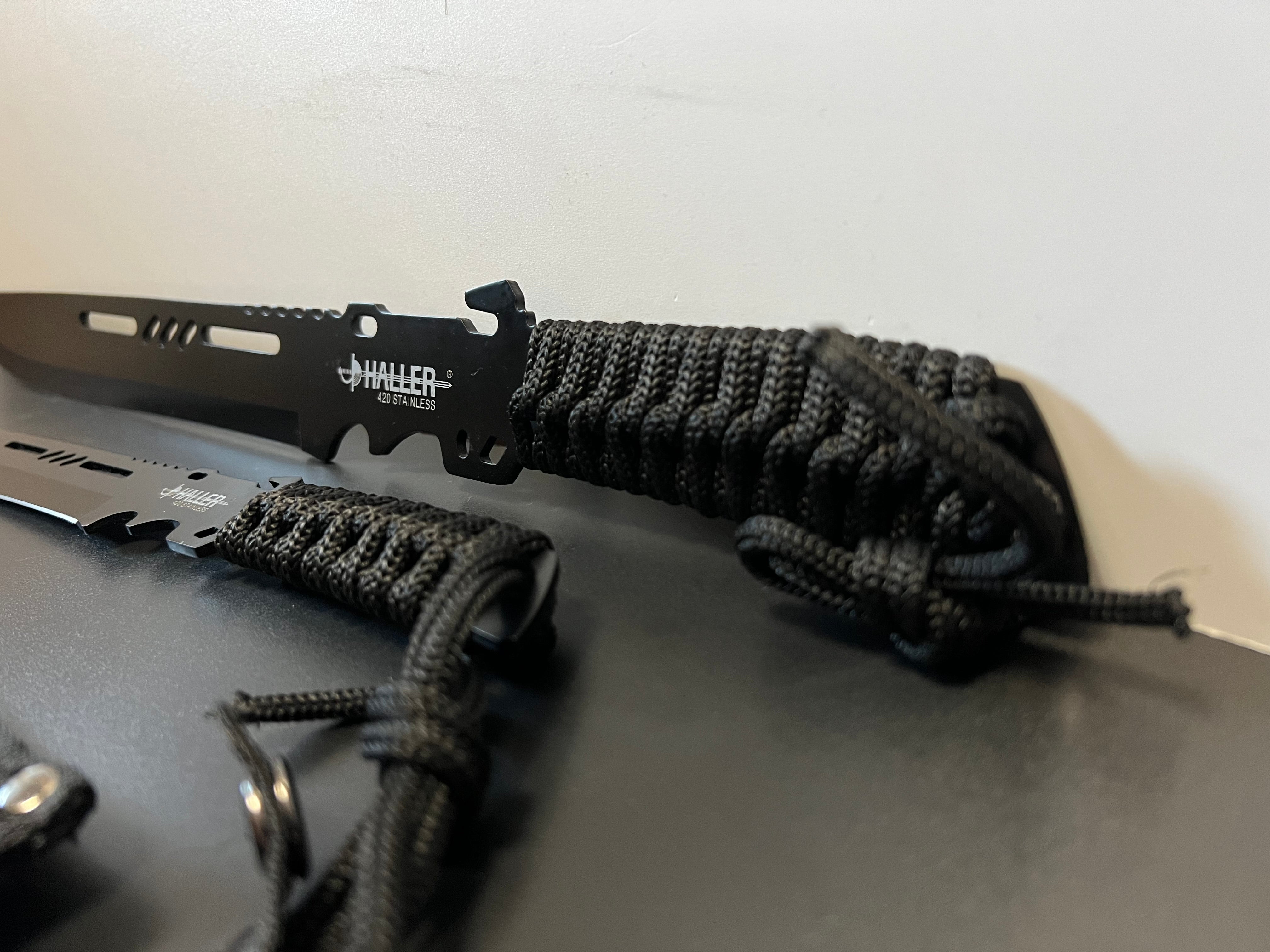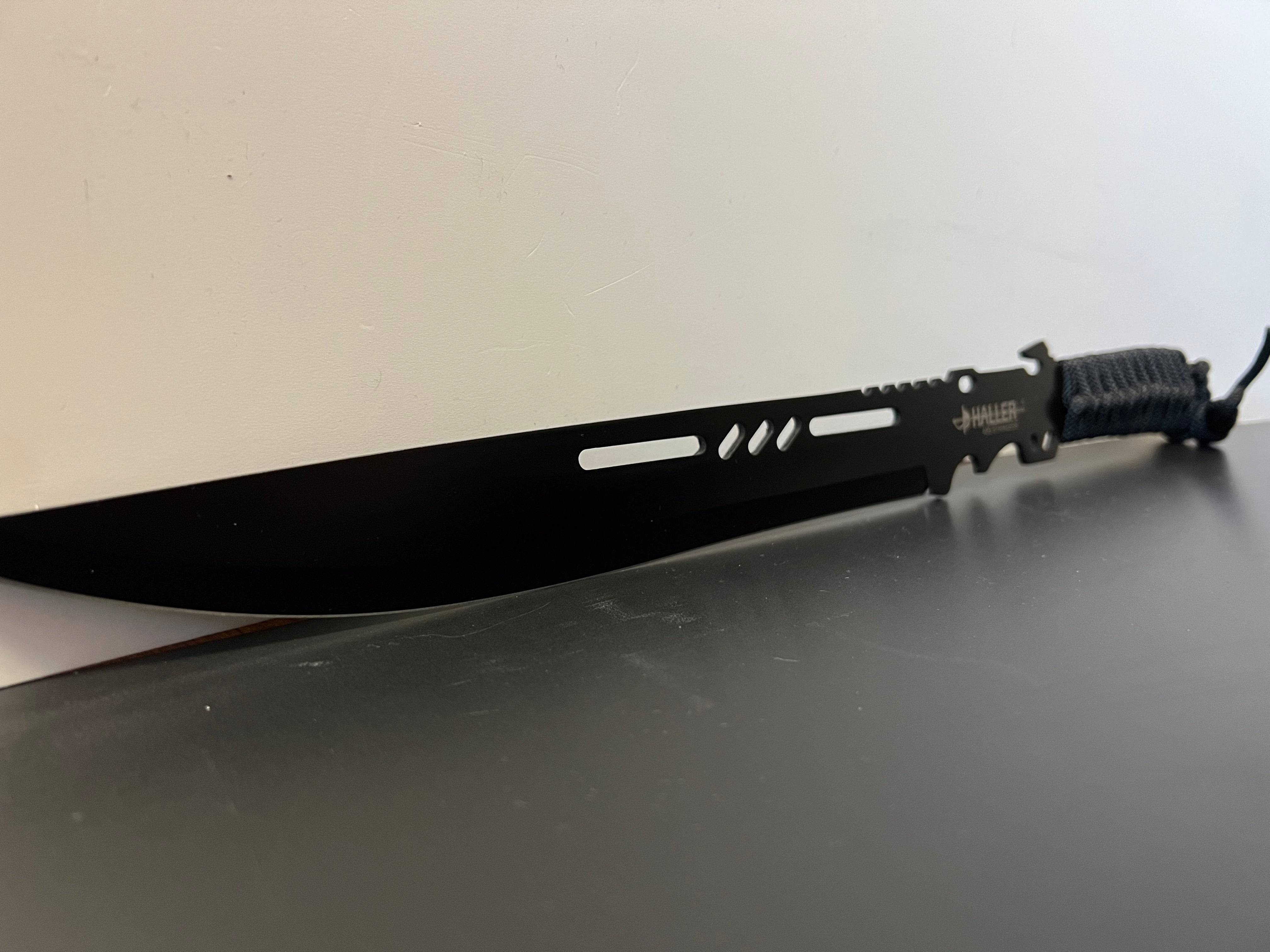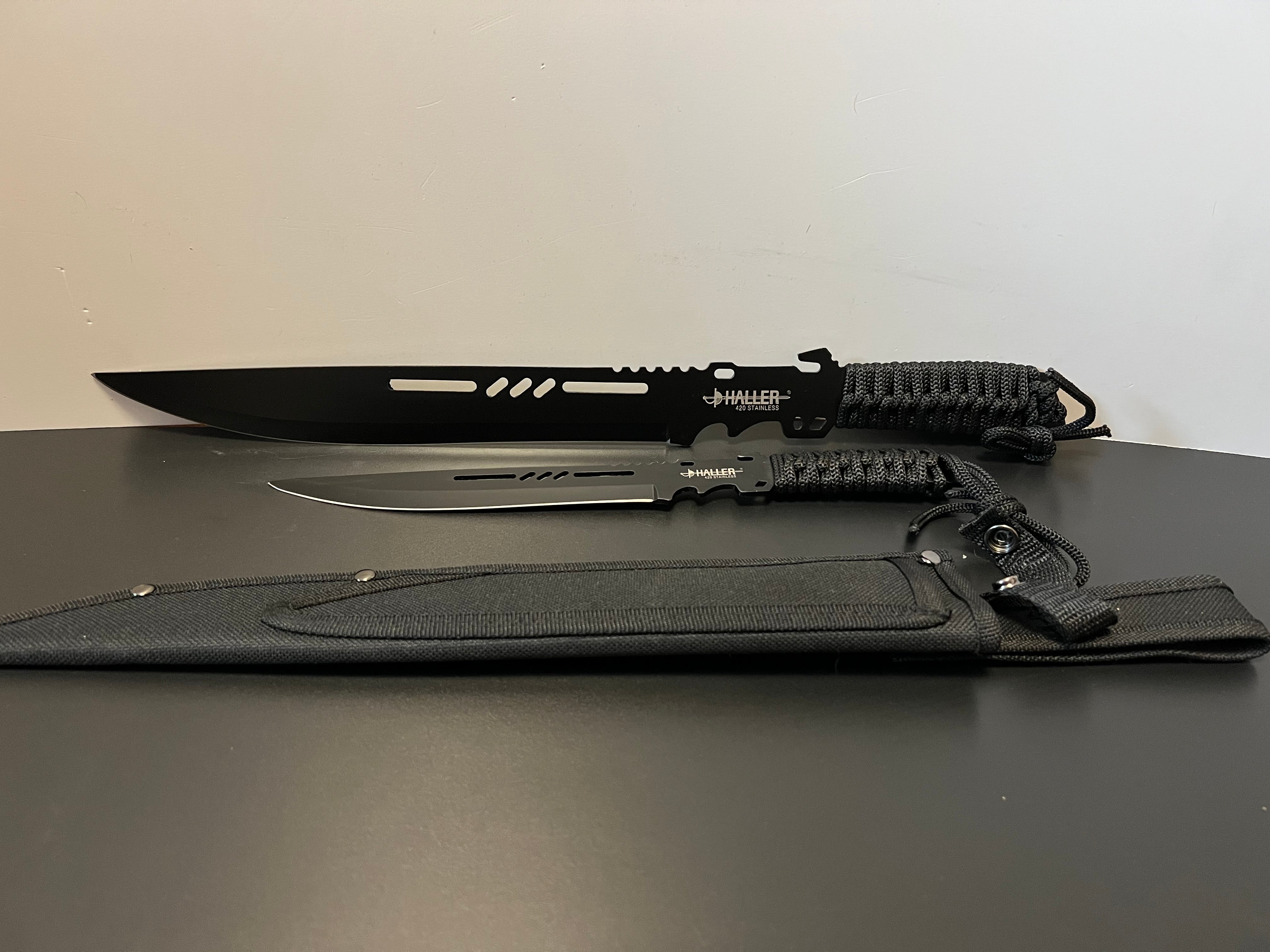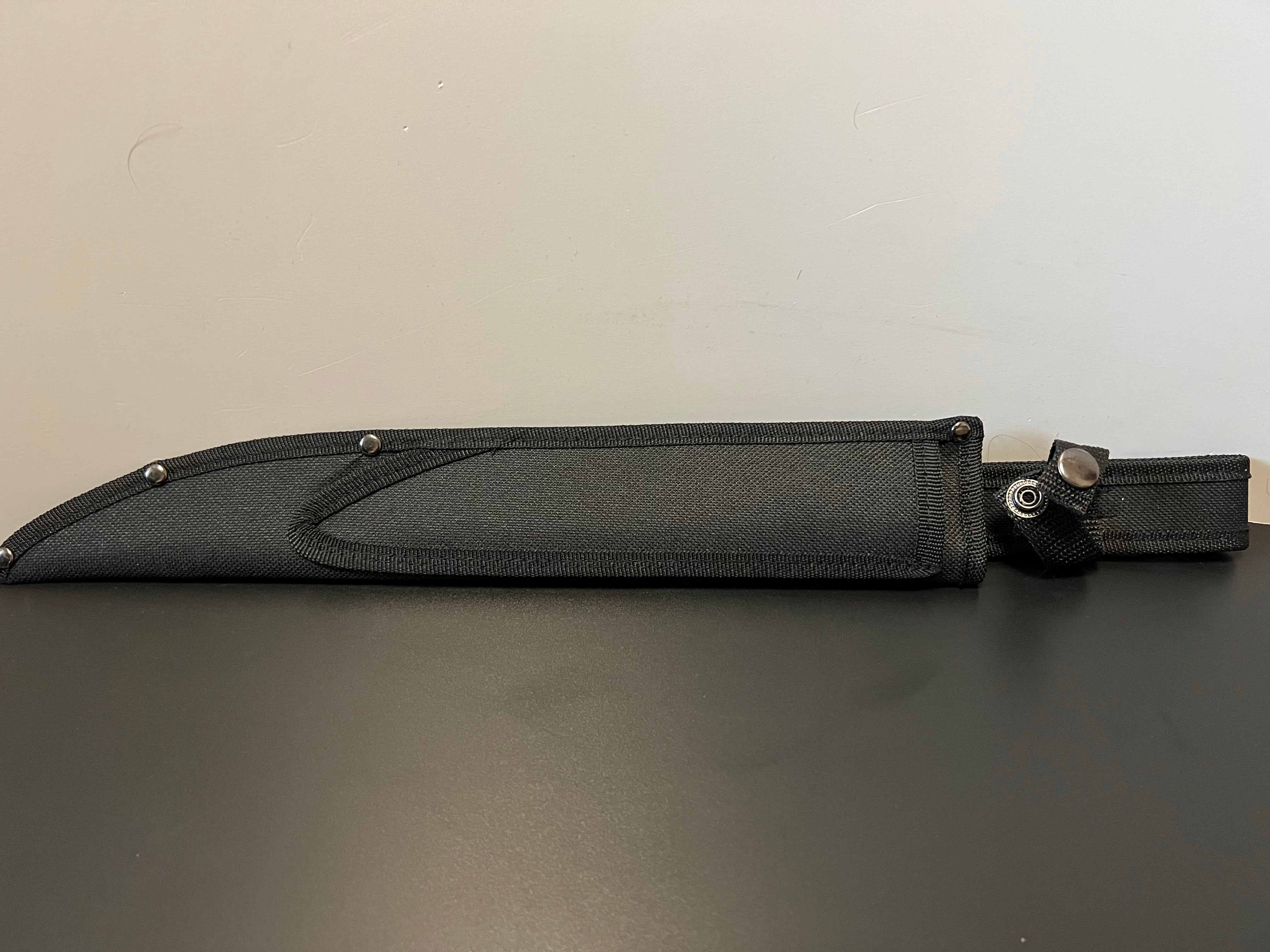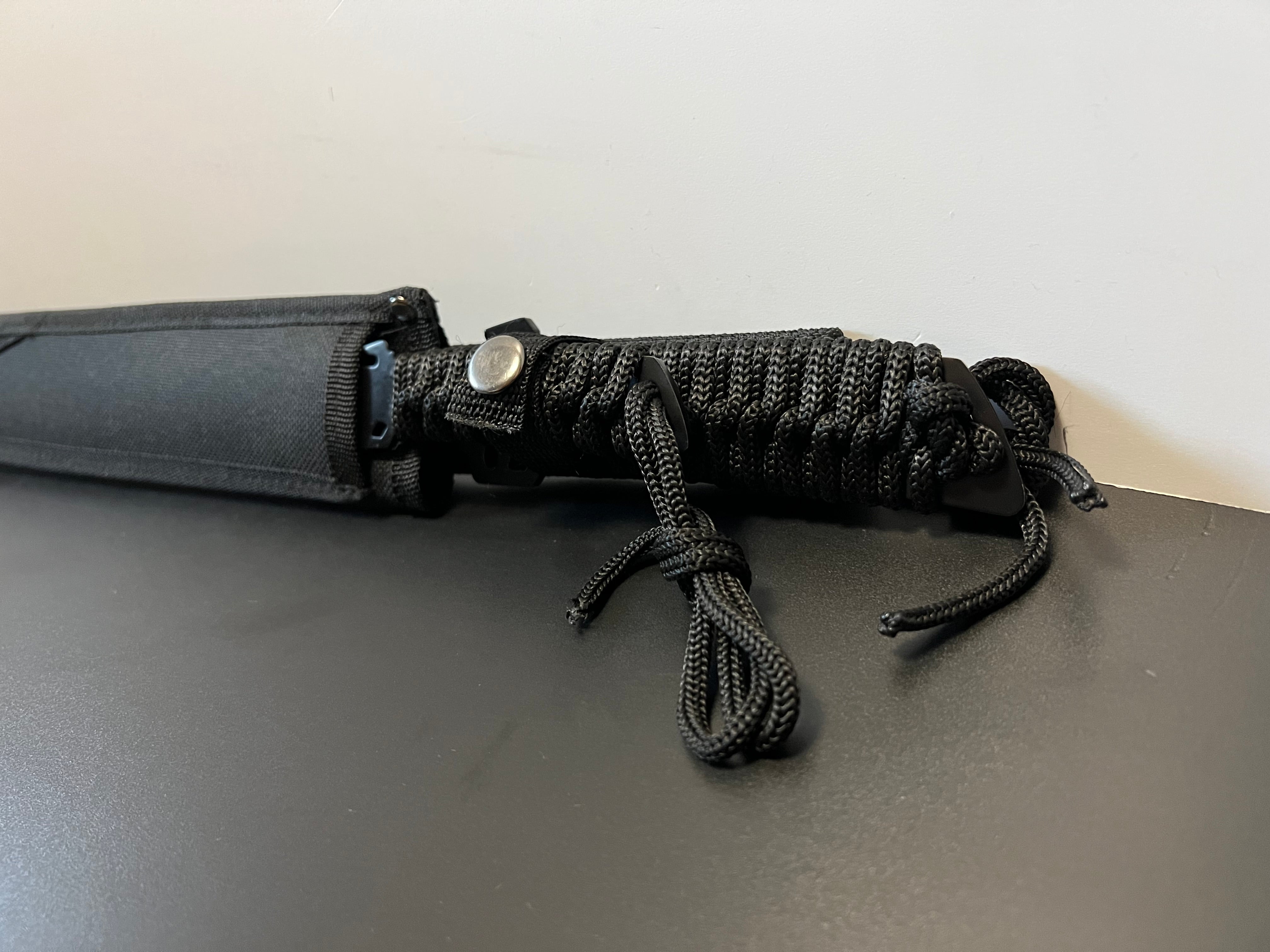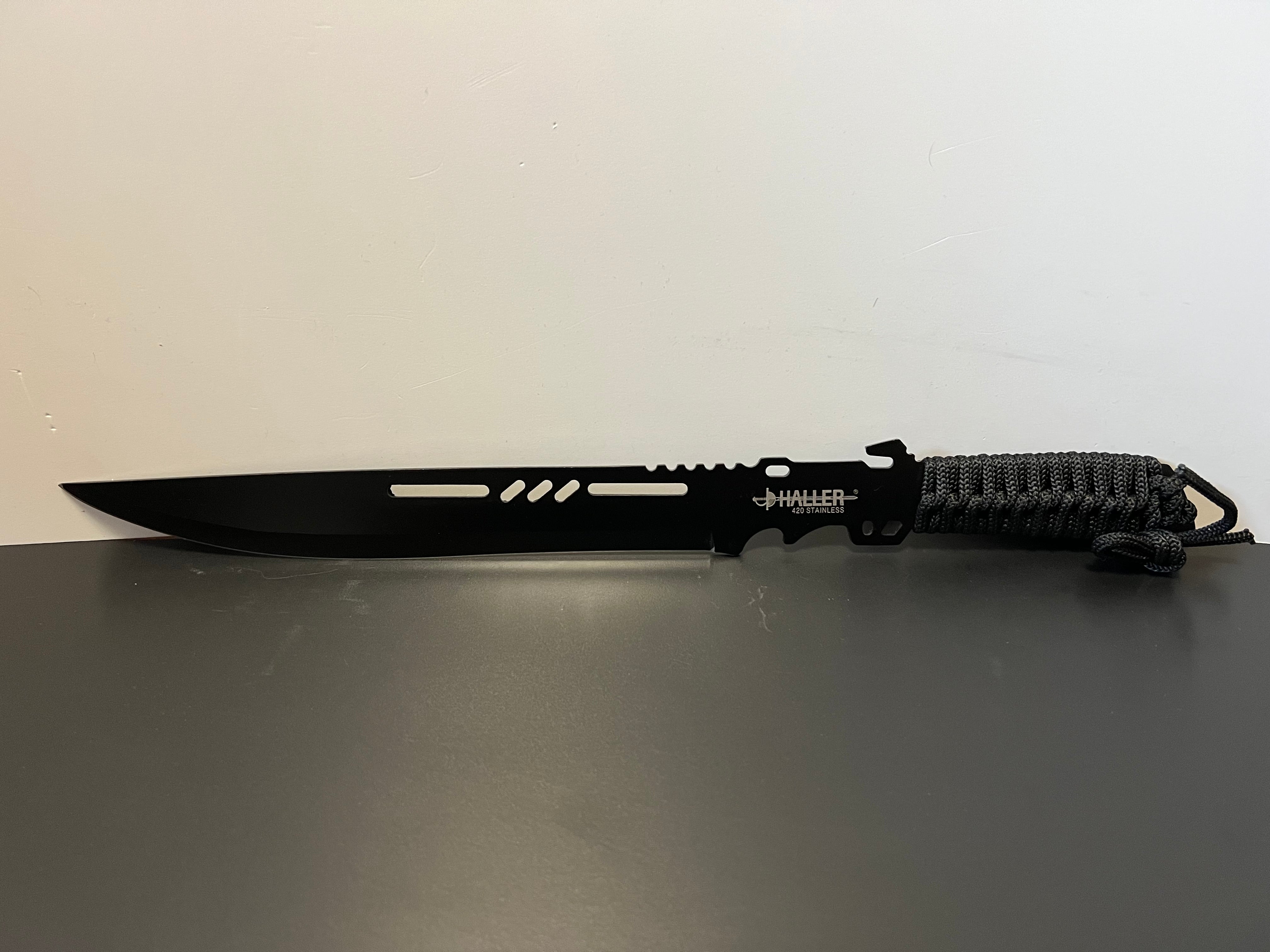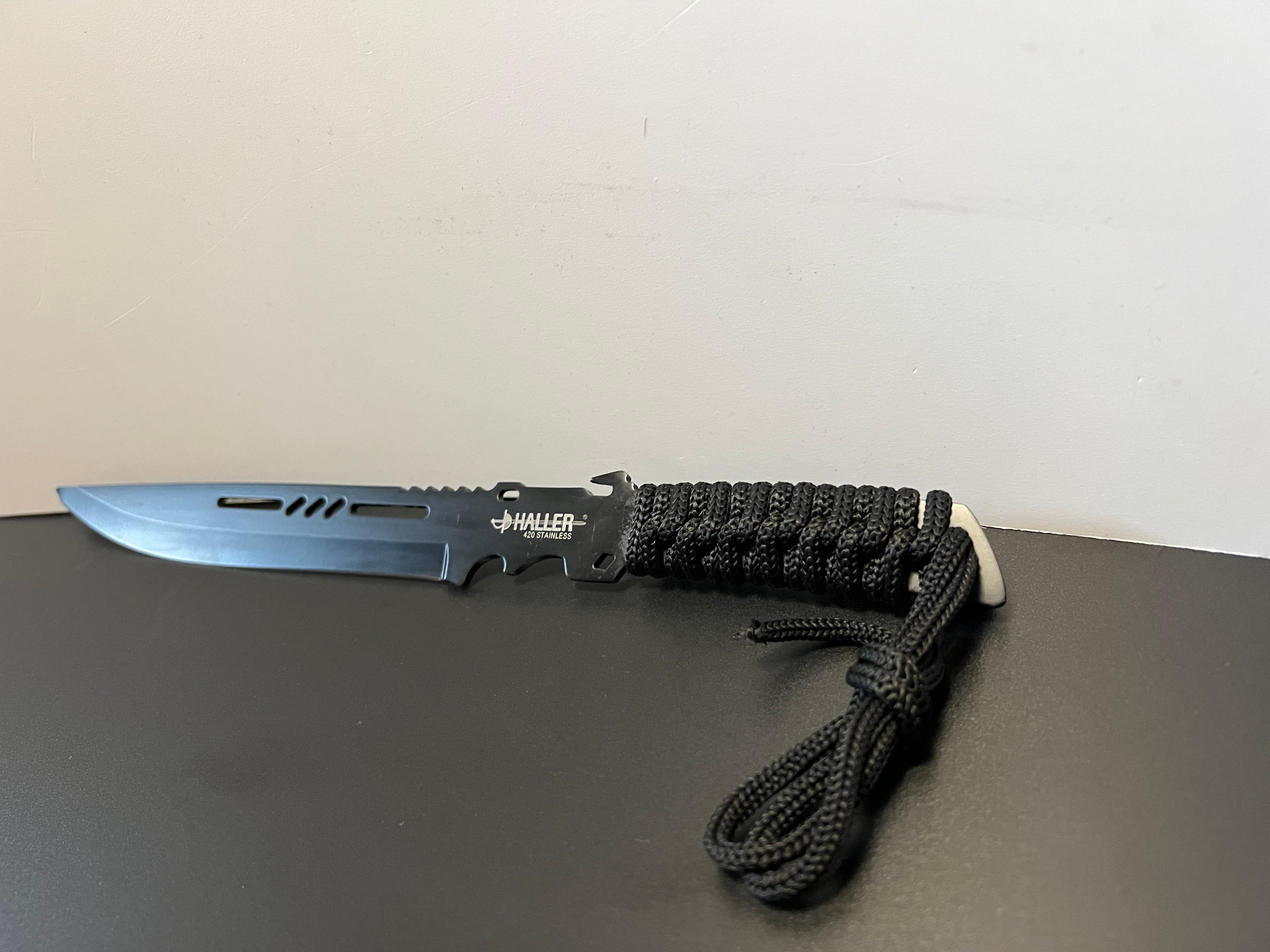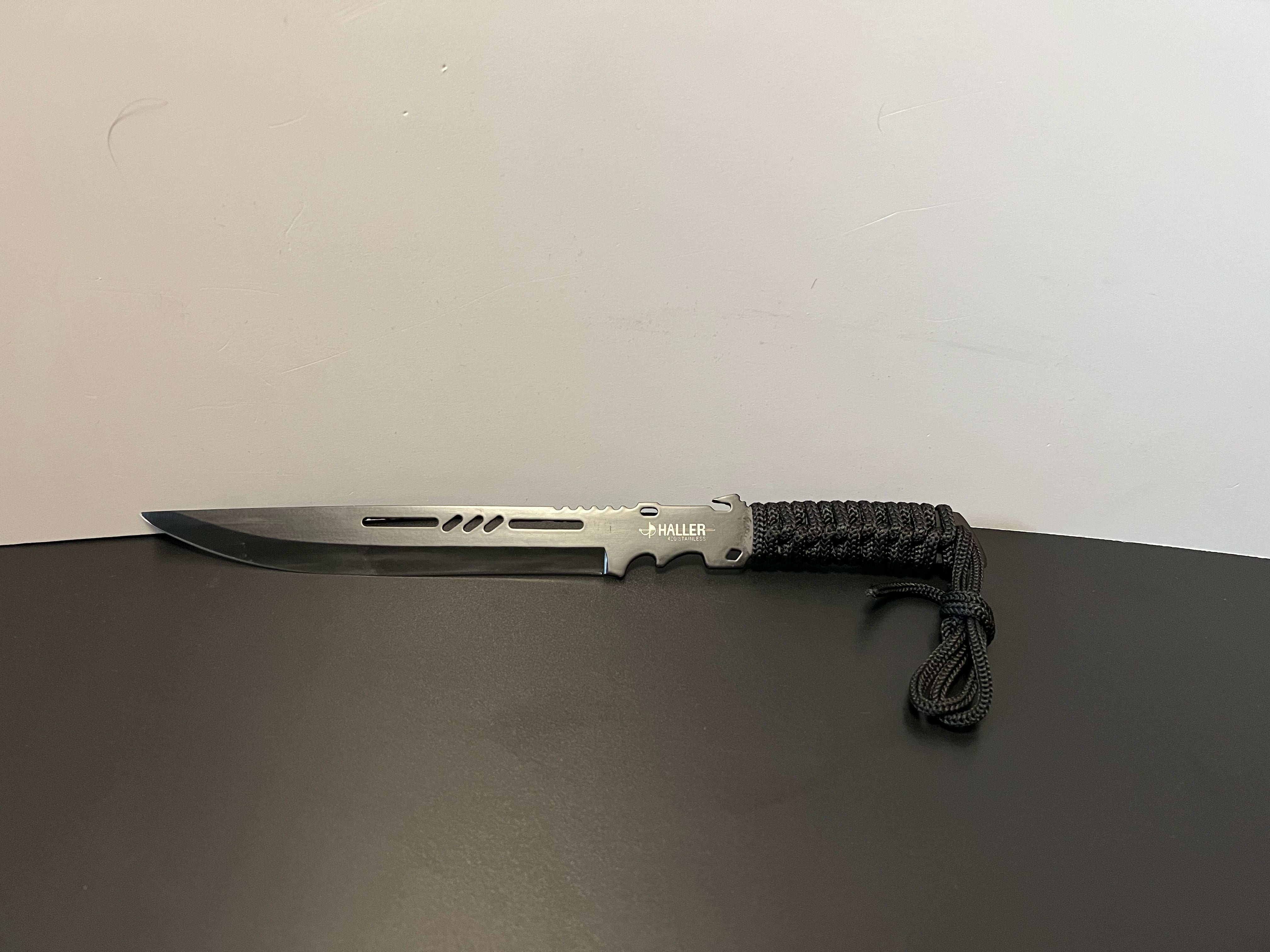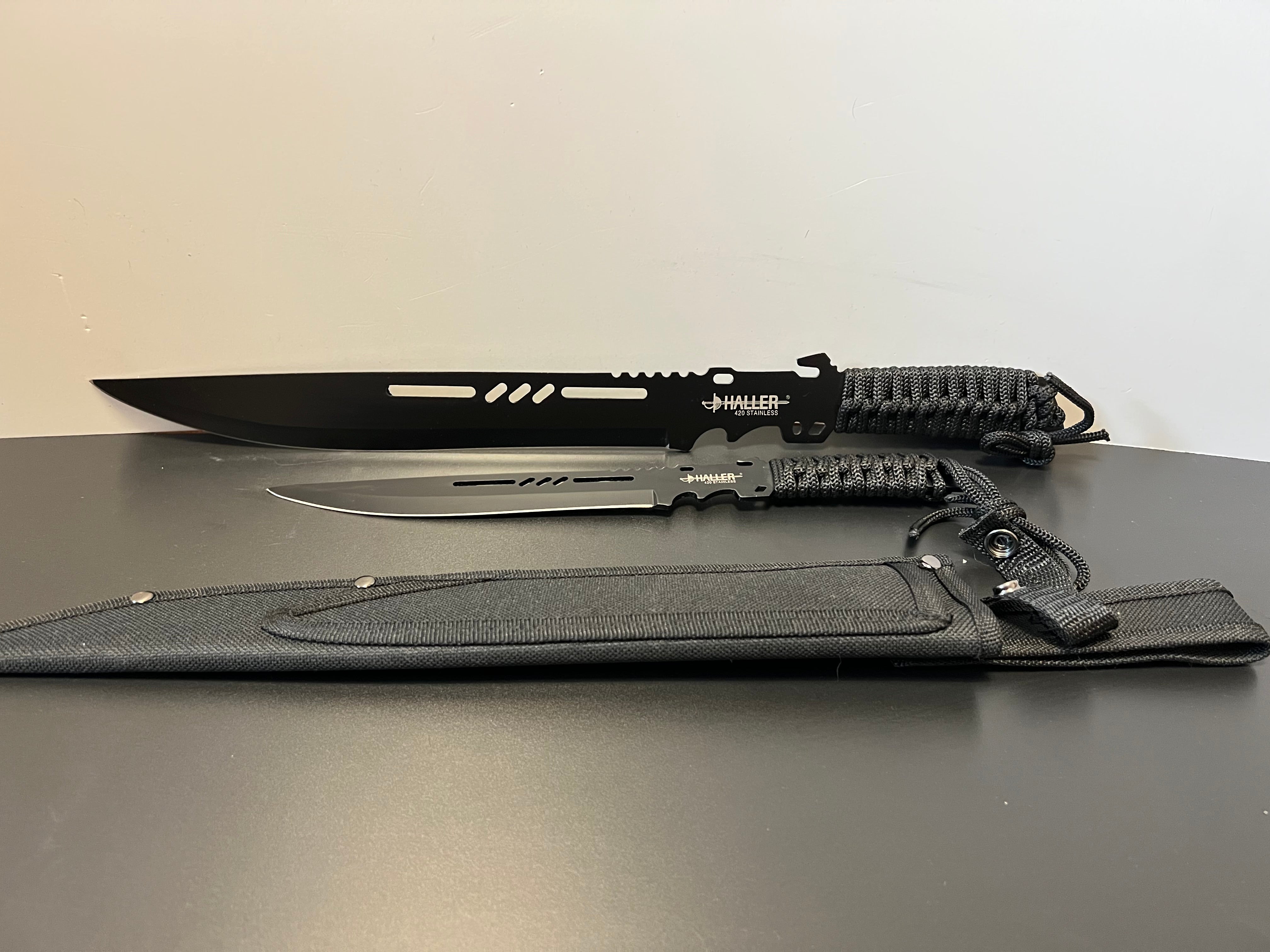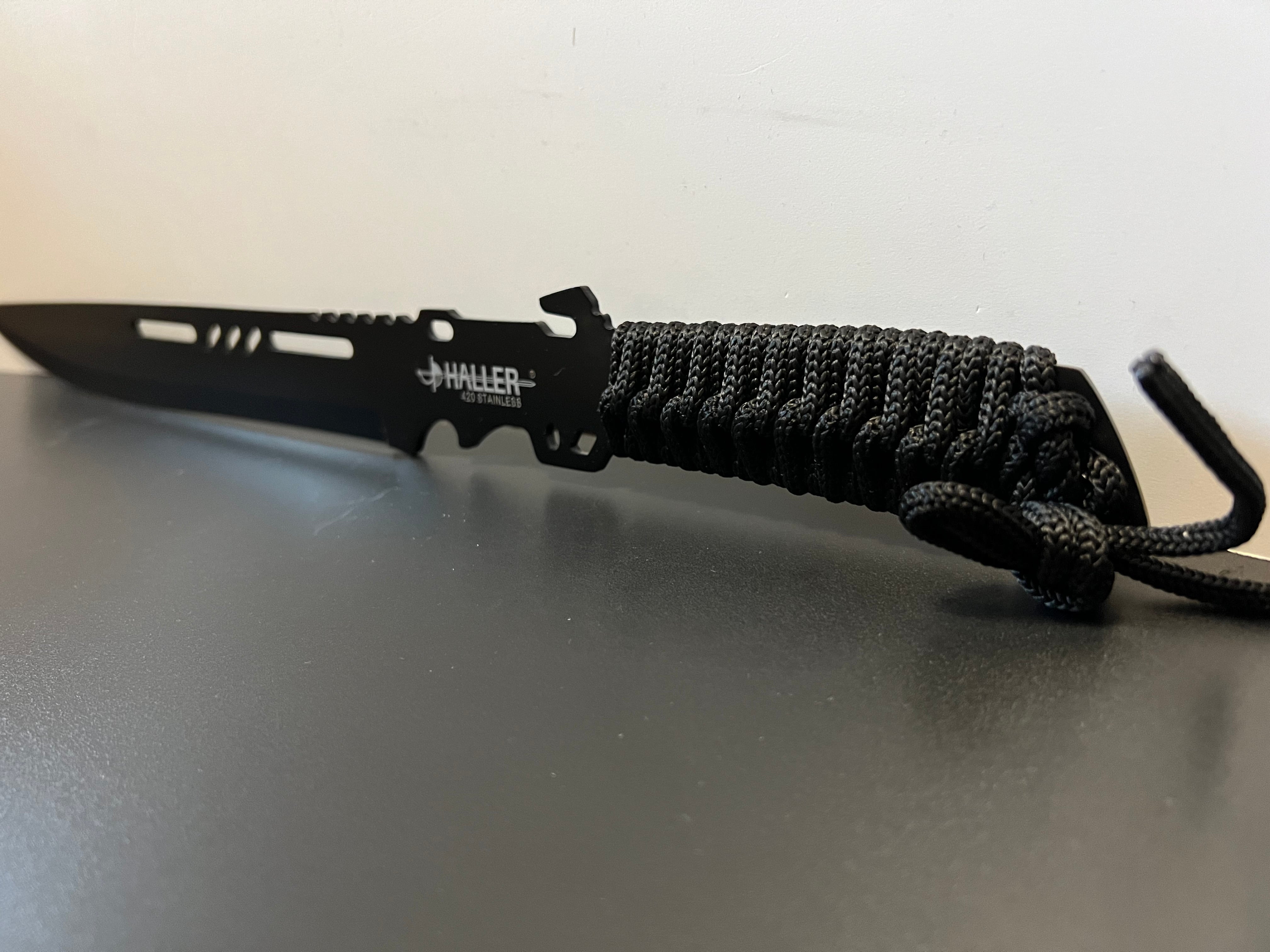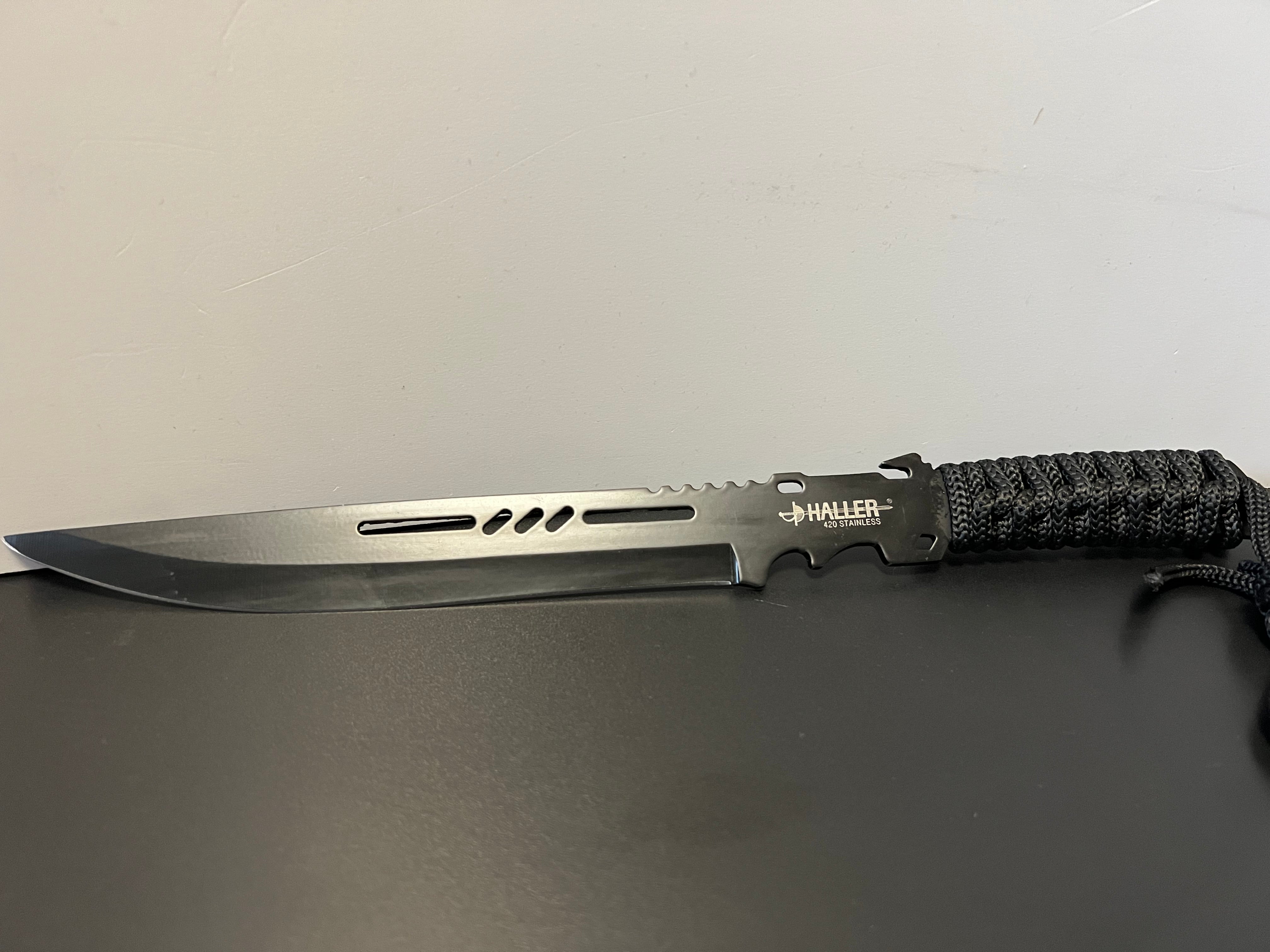 Machete with knife - Haller Stahlwaren
---
The machete is a great tool in the forest. With this sword one is able to survive in the wilderness if one has the skills. This high-quality set comes with a sheath that you can easily hang around your belt. 
The machete and knife are made of 420 stainless steel
The knife is 30.5 cm long and the sword is 45.5 cm long 
The sheath is included and is made of nylon.
A notice:
This is a real combat sword and therefore please send an email with proof of age when purchasing (minimum age 18 years)