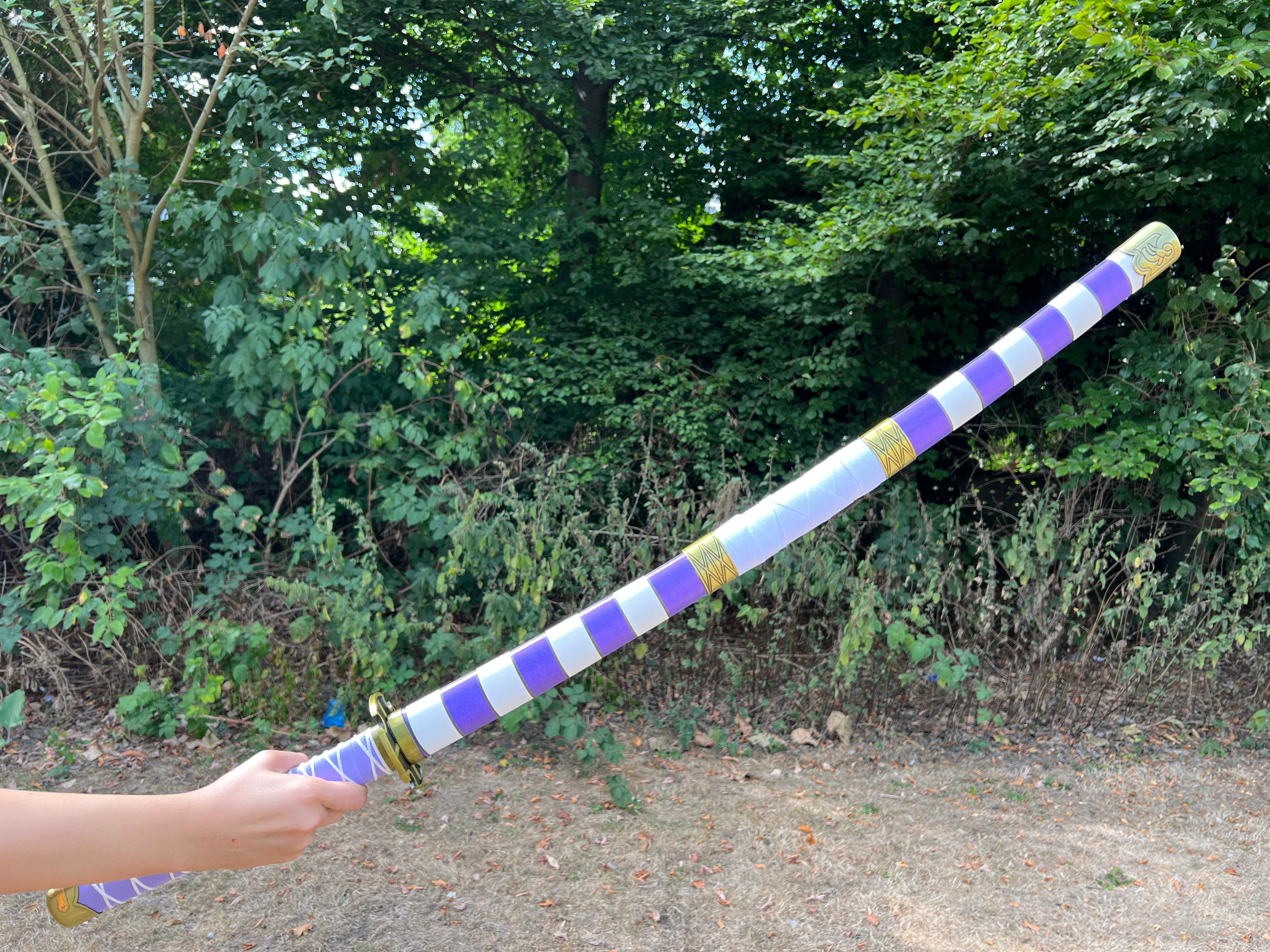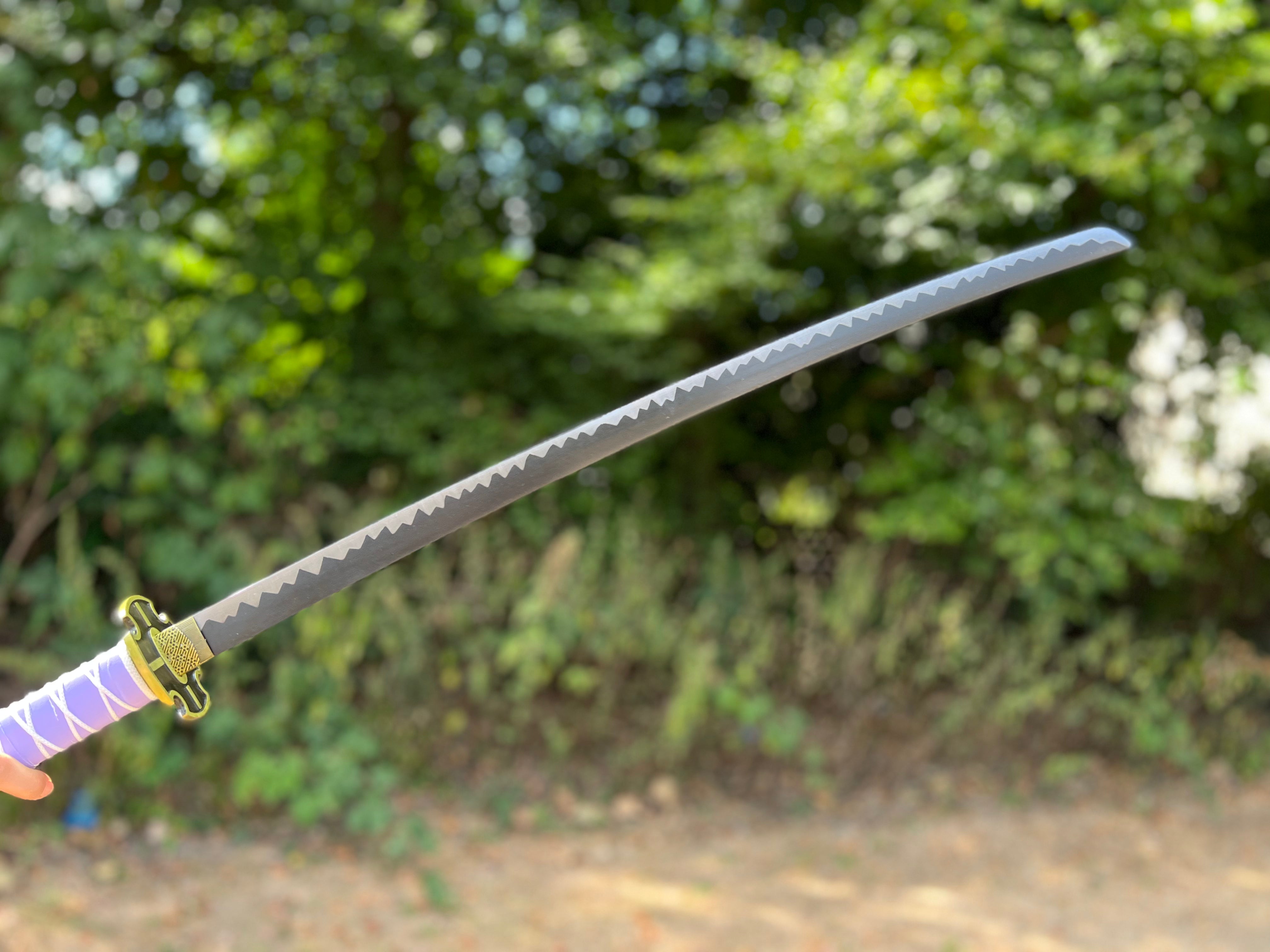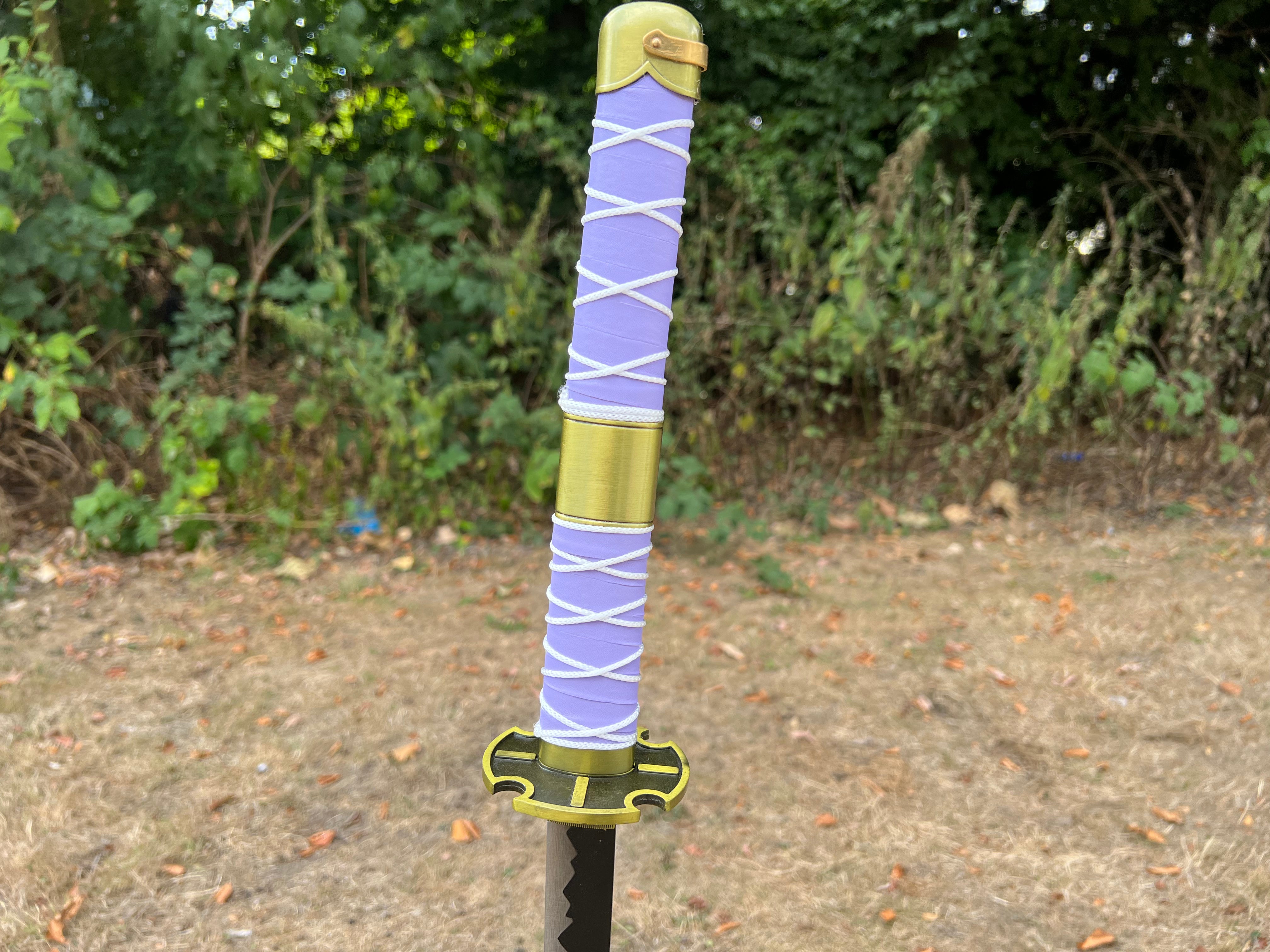 Luffy Nidai Kitetsu Katana - One Piece
---
The Nidai Kitetsu is one of the 21 Wazomono Swords. Luffy is the owner of this sword and also the captain of the straw hat gang. Luffy's big dream is to find the One Piece and thus become the Pirate King. Zoro, who owns several of the Wazomono swords, is also in his crew because he wants to become the best swordsman.
The total length of the katana is 98cm
The blade length of the katana is 68cm
The katana has a handle with a length of 23cm
The weight of the katana is 1kg
The blade is silver and has a black shading
The material of the blade is high quality carbon steel
The handle is made of hardwood and is wrapped in nylon and imitation fish skin.
Also included is a hardwood sheath with brass detailing
The katana is only suitable for decoration and not for use. It is a replica from the anime One Piece.