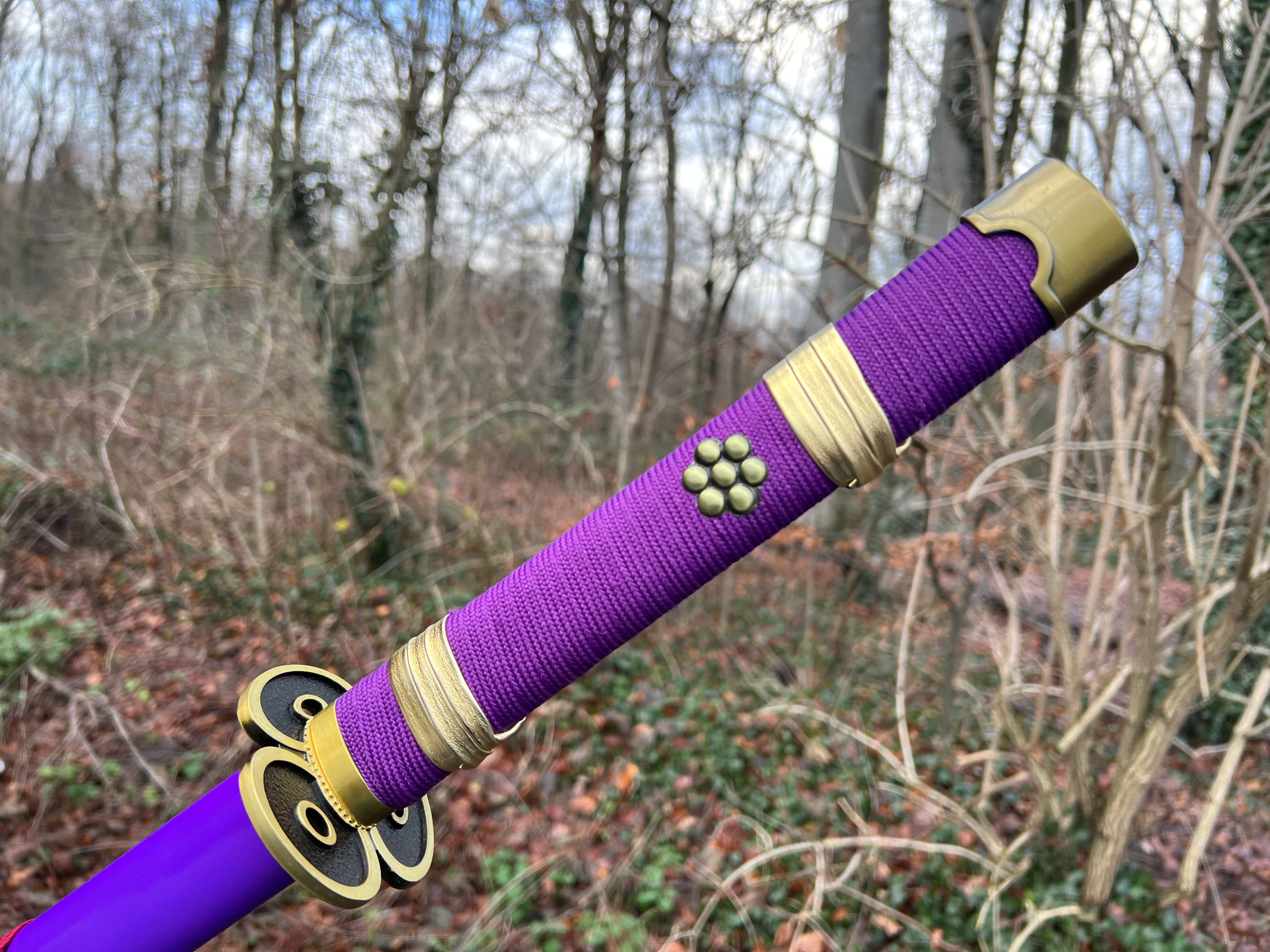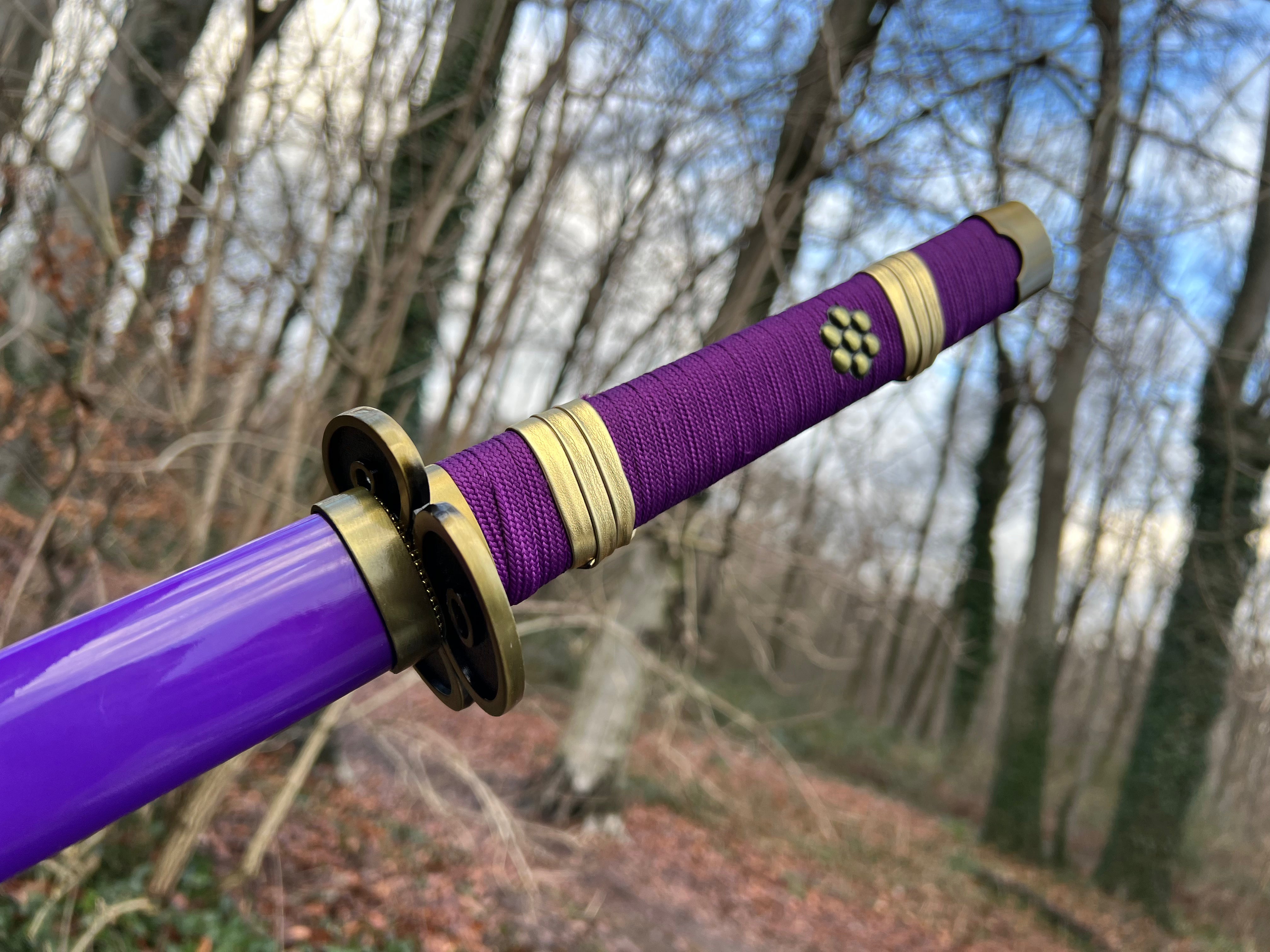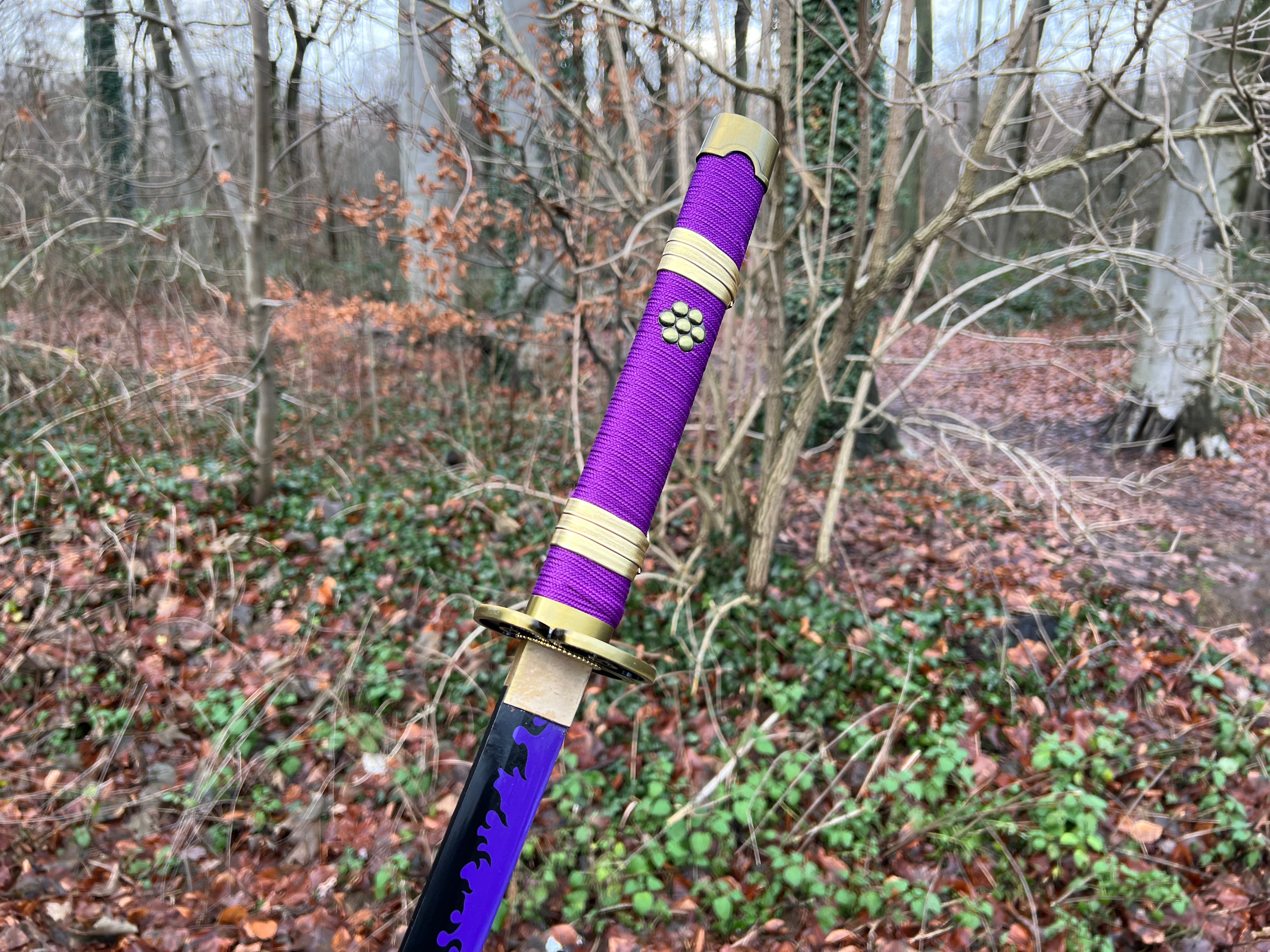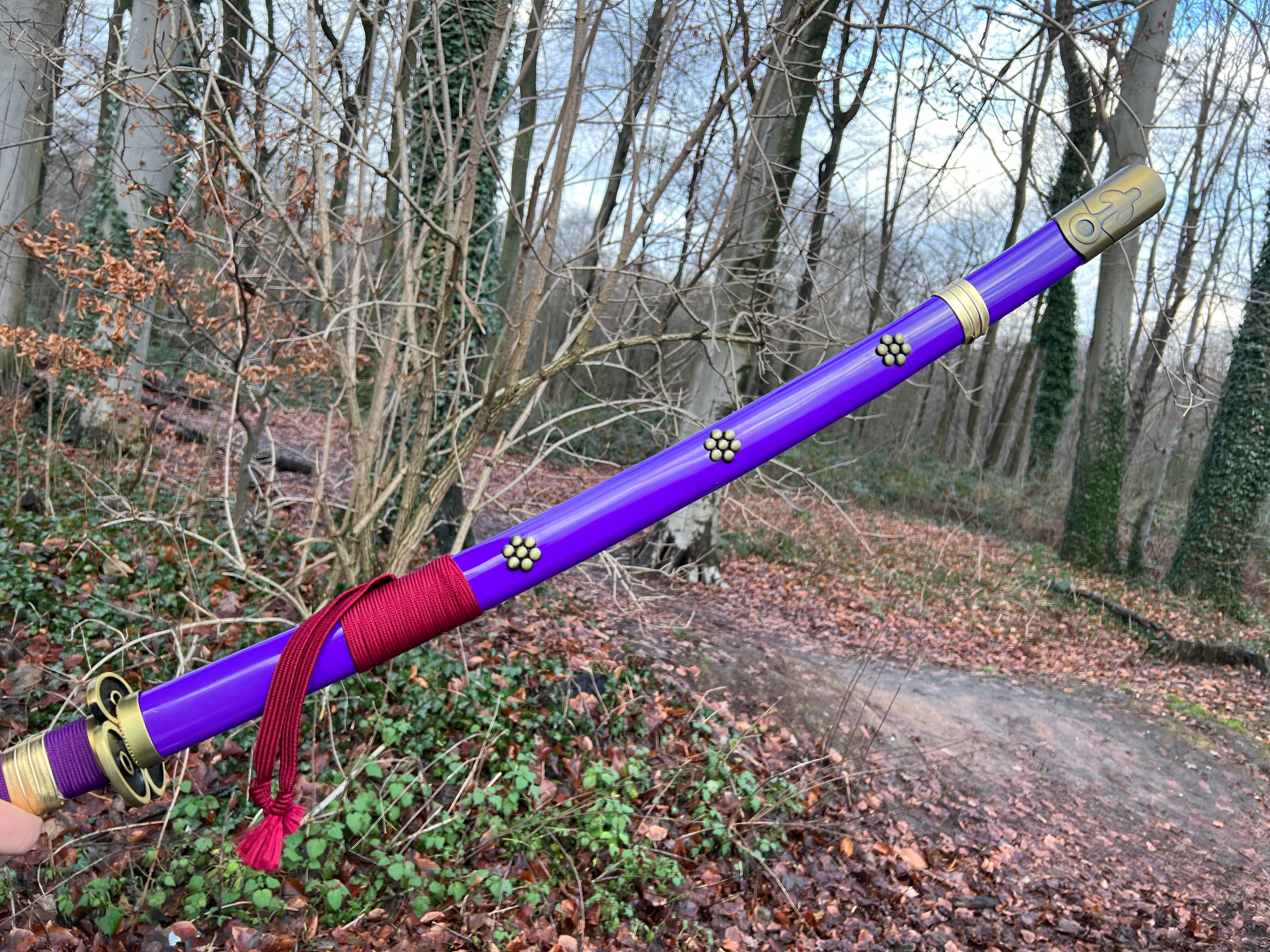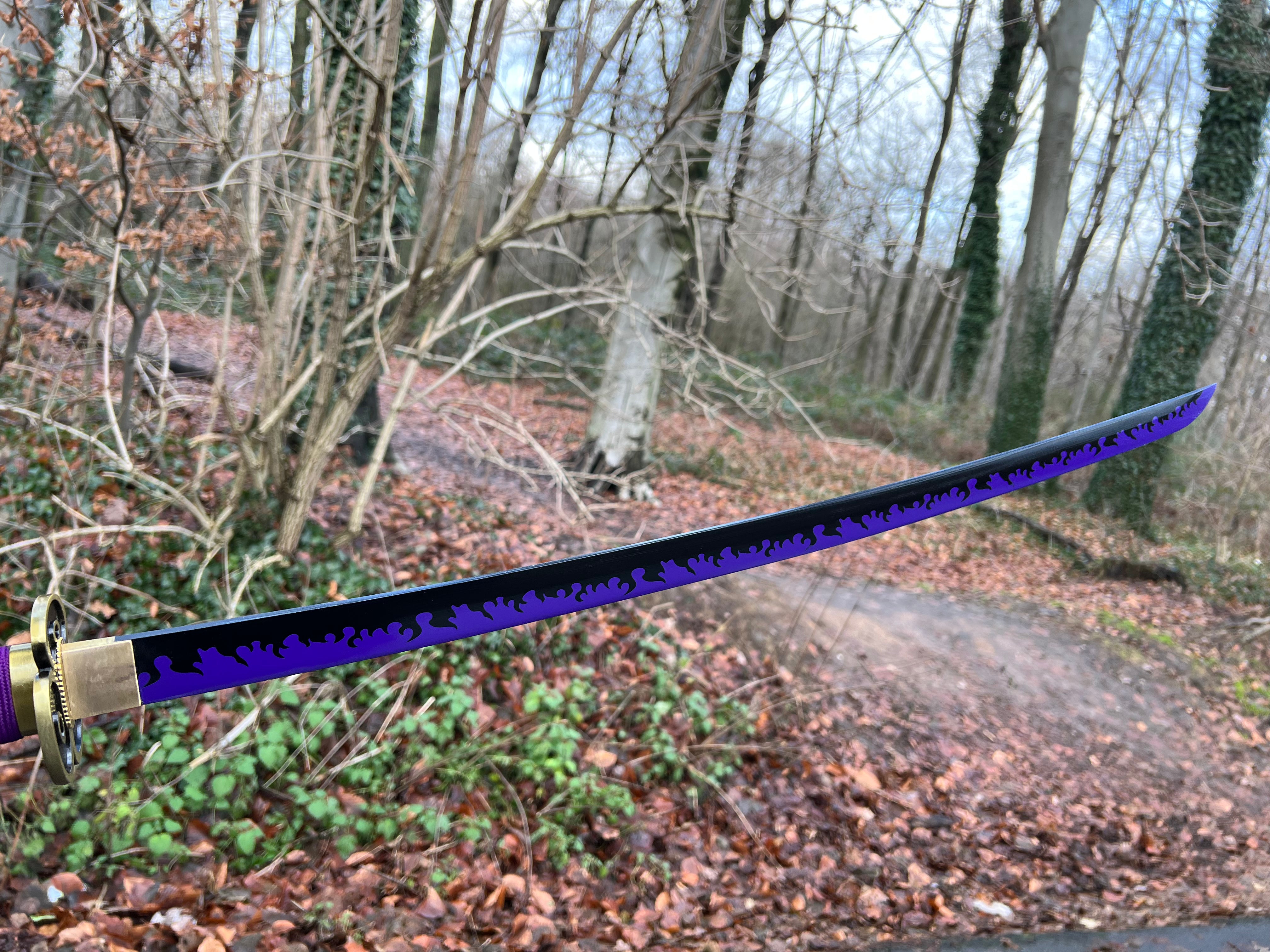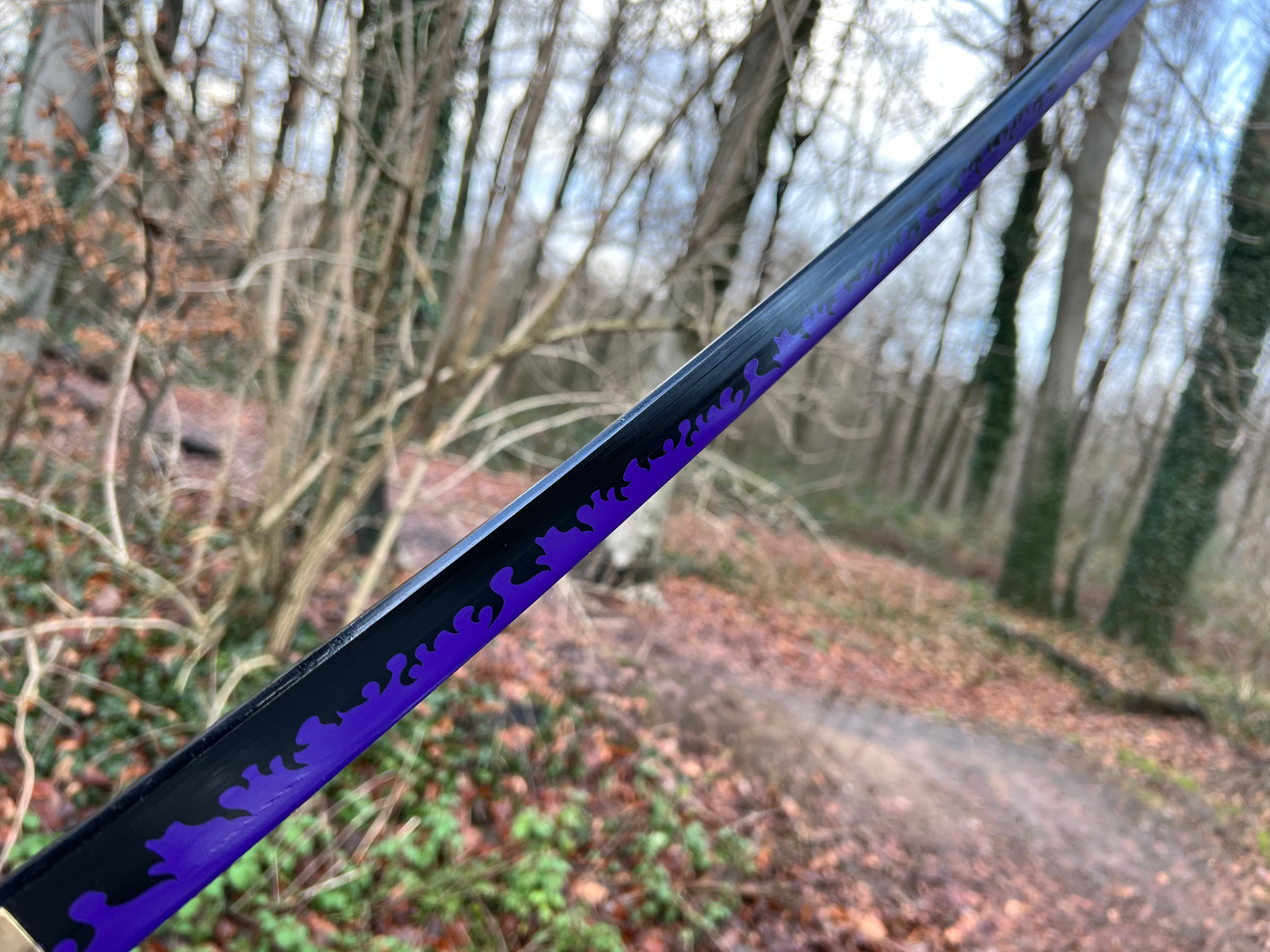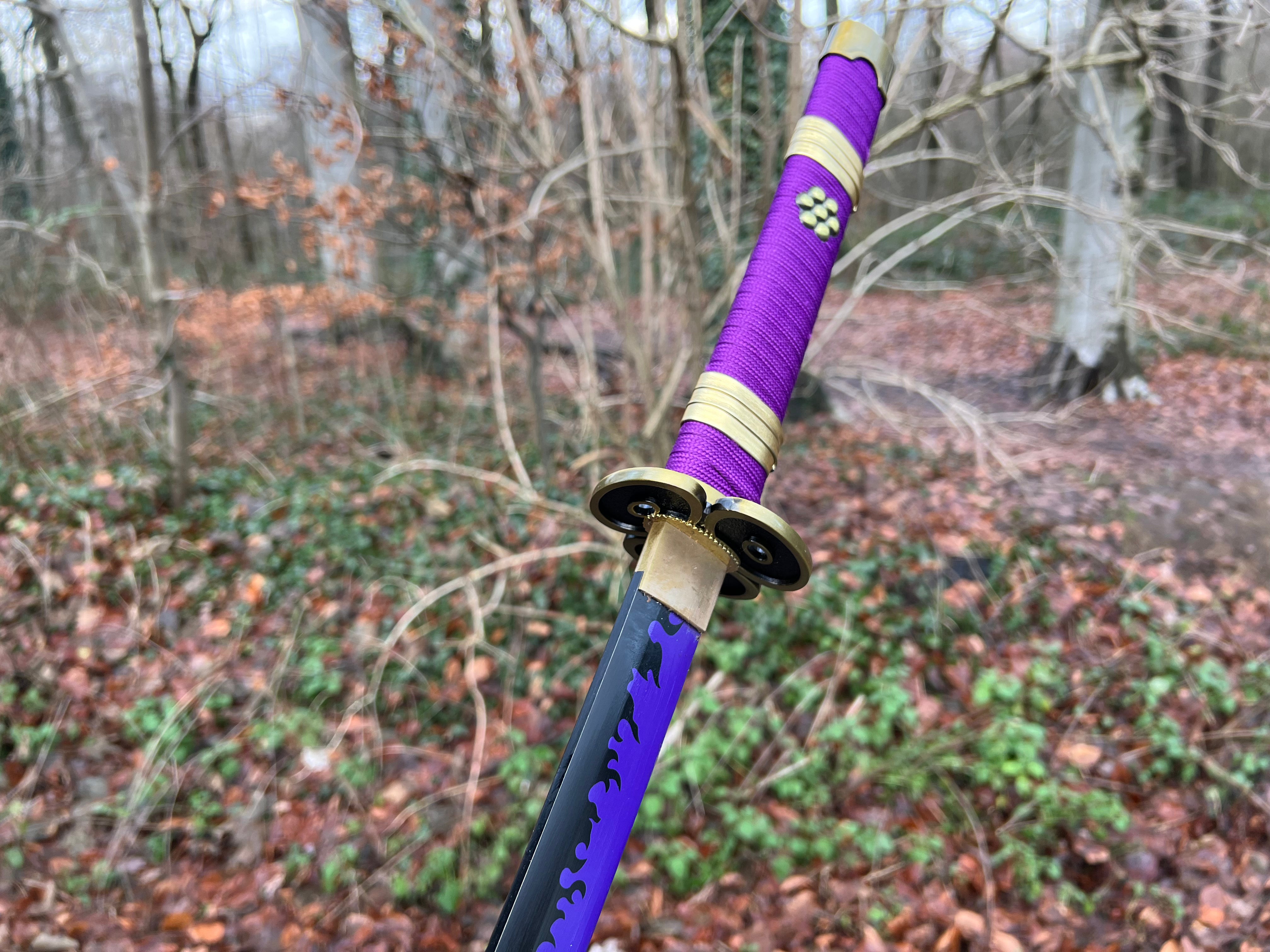 Practical Longquan Hand-forged Enma Katana by Zoro - One Piece (Pre-order)
---
The Enma Katana, gifted to Zoro by the daughter of Oden, is one of the famous Wazomono swords and is one of the few swords capable of harming Kaido. Constructed from 1045 special process steel and meticulously handcrafted, the Enma Katana is a valuable and powerful tool in battle.
With a total length of 103cm, a blade length of 72cm and a blade width of 3.2cm, the Enma Katana is well balanced and easy to wield. The handle is 30cm long and the blade thickness is 0.7cm. The sword weighs 1.4kg and is perfect for Zoro's fighting style known as the Three Swords style, which uses three katanas at once.
The Enma Katana comes with a solid lacquered wood sheath for protection and a cloth pouch for easy portability. It is a valuable and unique sword that any collector and fan of One Piece would appreciate. Get your own Enma Katana now and become a master of sword arts.
Purchase only from the age of 18!!! When purchasing, please send proof of age to the email from the order confirmation.