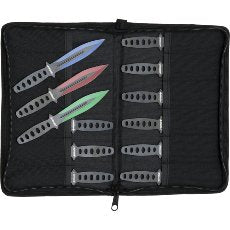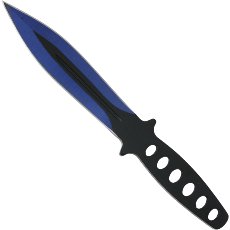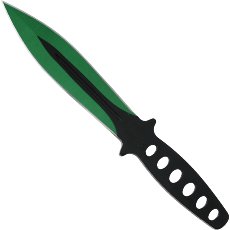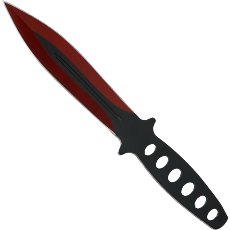 Throwing knife set 12 pieces (4 blue/ 4 green/4 red)
---
Kunai style throwing knife. The kunais are made of 420 stainless steel and are also anodized in red, green and blue. the handles are wrapped in nylon. A nylon case is included.
the total length is 150mm
a kunai weighs 33g
This product is sharpened and is pointed. When purchasing, an age verification is required before shipping, as the purchase is only permitted from the age of 18.