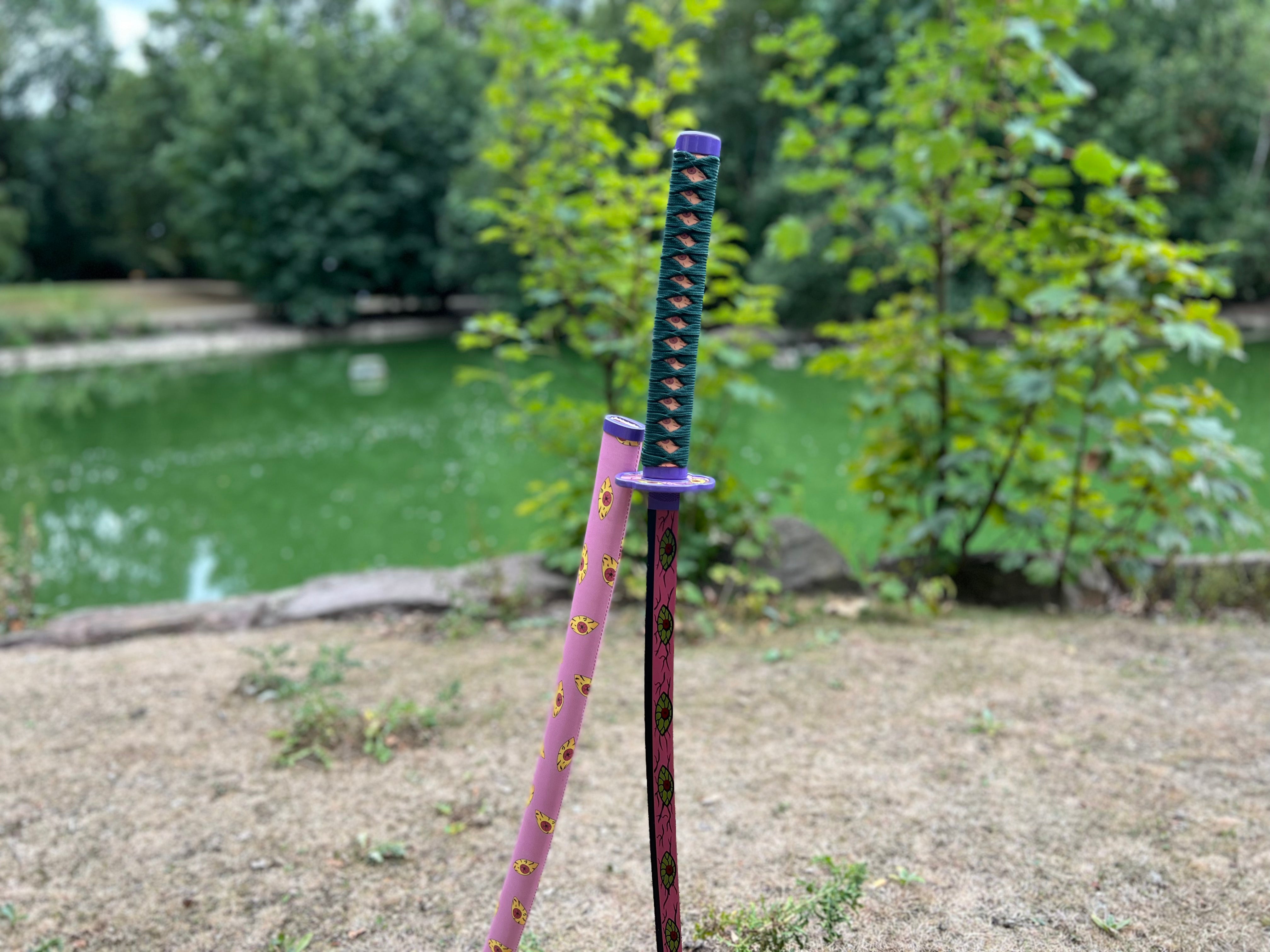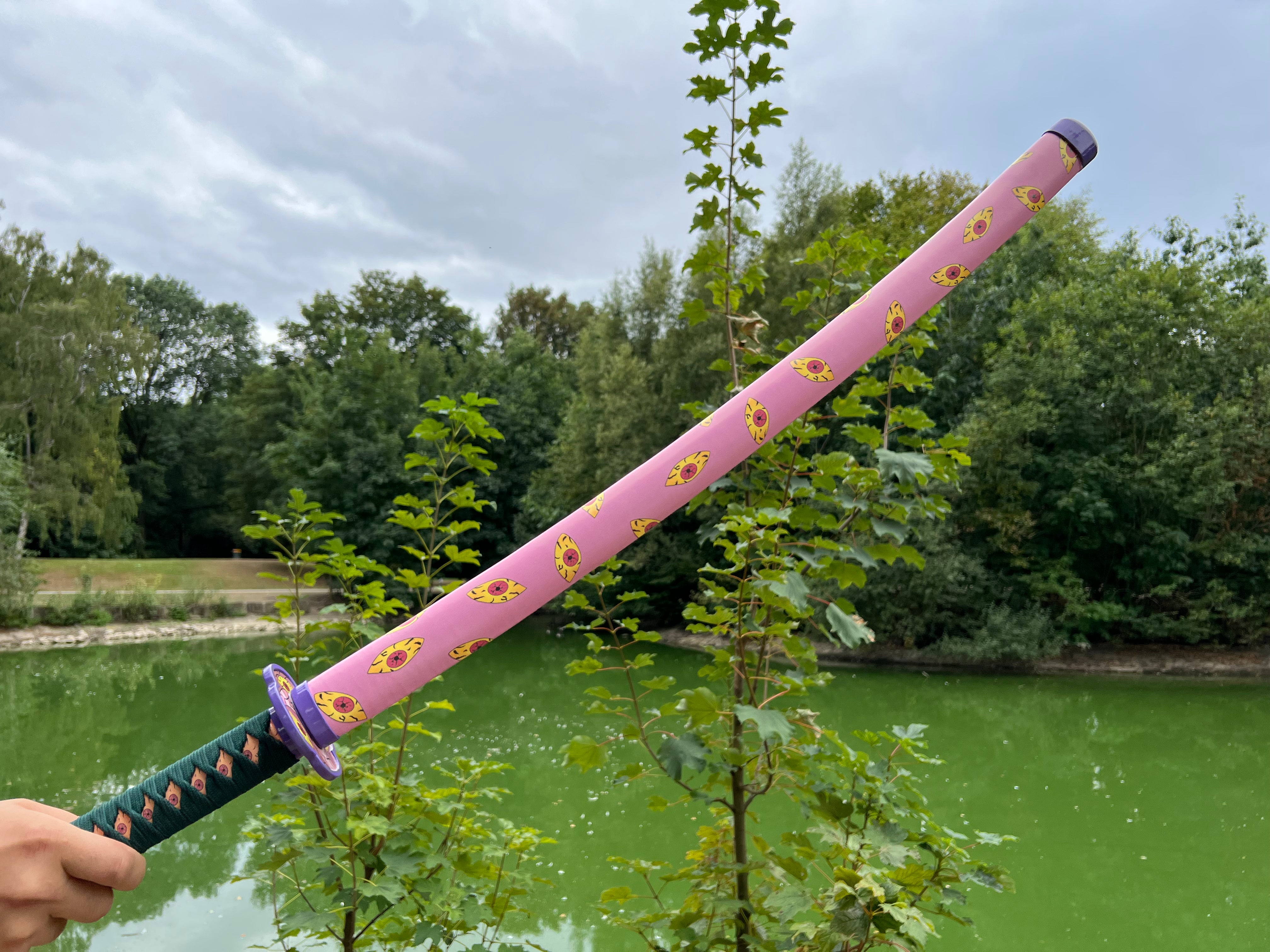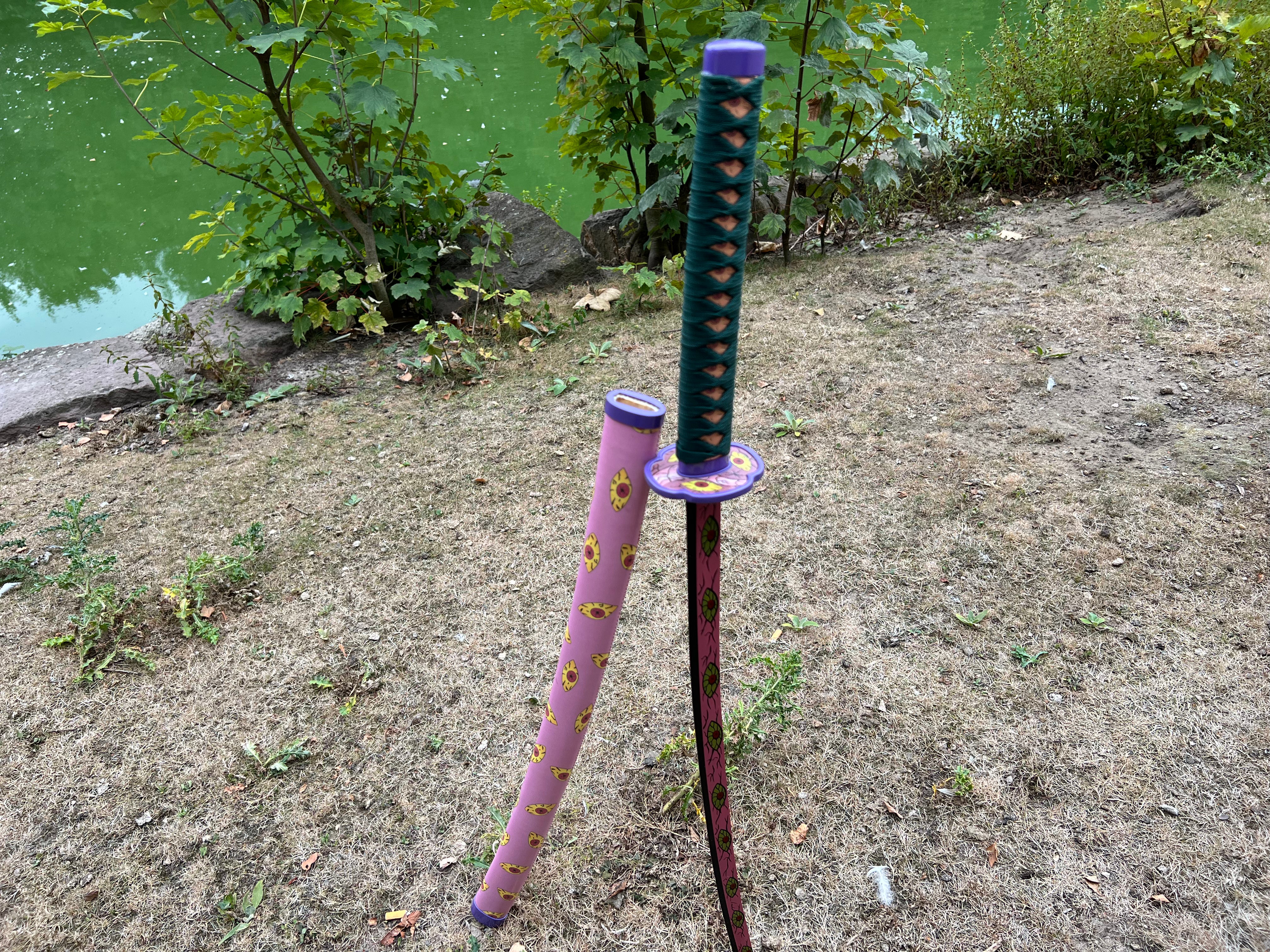 Kokushibou Katana - Demon Slayer: Kimetsu No Yaiba (Pre-order)
---
The Sword of the Uppermoon 1 Kokushibou. Kokushibou is the strongest demon apart from Muzan, and he is also the older brother of Yoriichi Tsugikuni, who was the greatest demon slayer of all time. Kokushibou is also the current ancestor of Muichiro Tokito the Mist Hashira in Demon Slayer Corp.
The katana has a total length of 96cm 
The blade length is 68cm
The sword has a weight of 1kg
The handle length of the katana is 28cm and the handle is made of wood with a cord wrapped around it 
The saya (scabbard) is made of hardwood and is wrapped in synthetic leather
The blade is made of carbon steel
The katana is only suitable for decoration and not for use. It is a replica from the anime Demon Slayer.