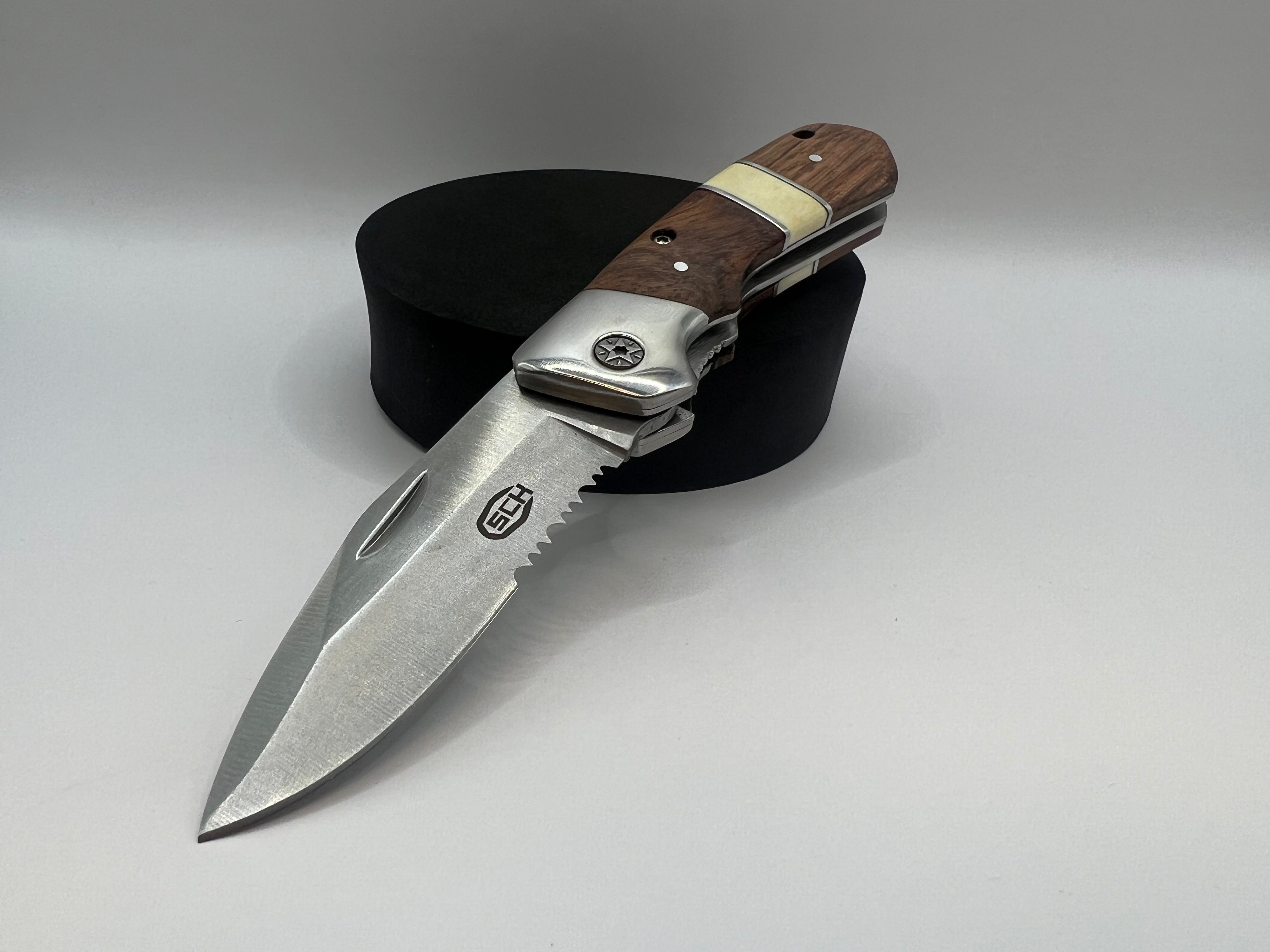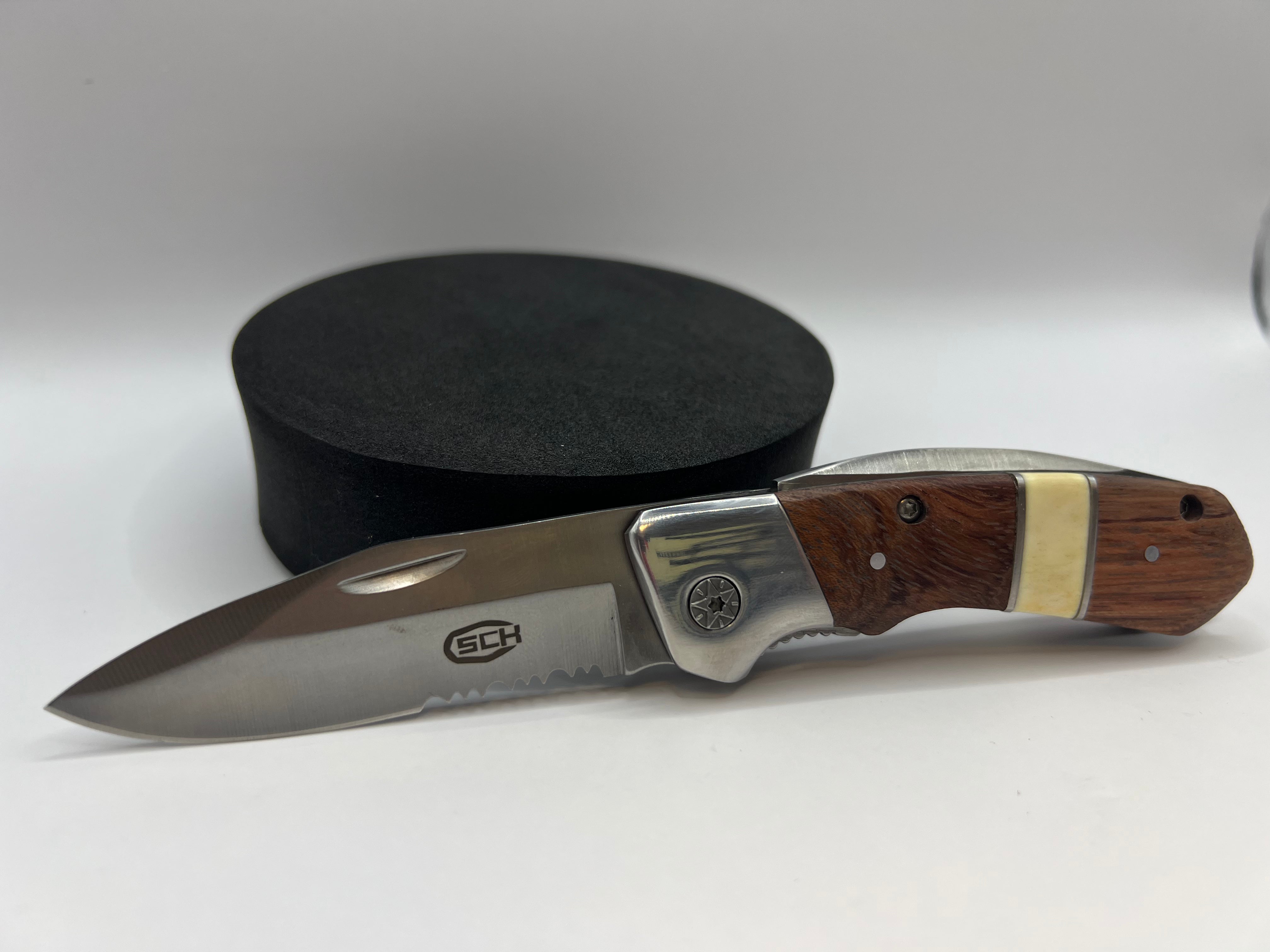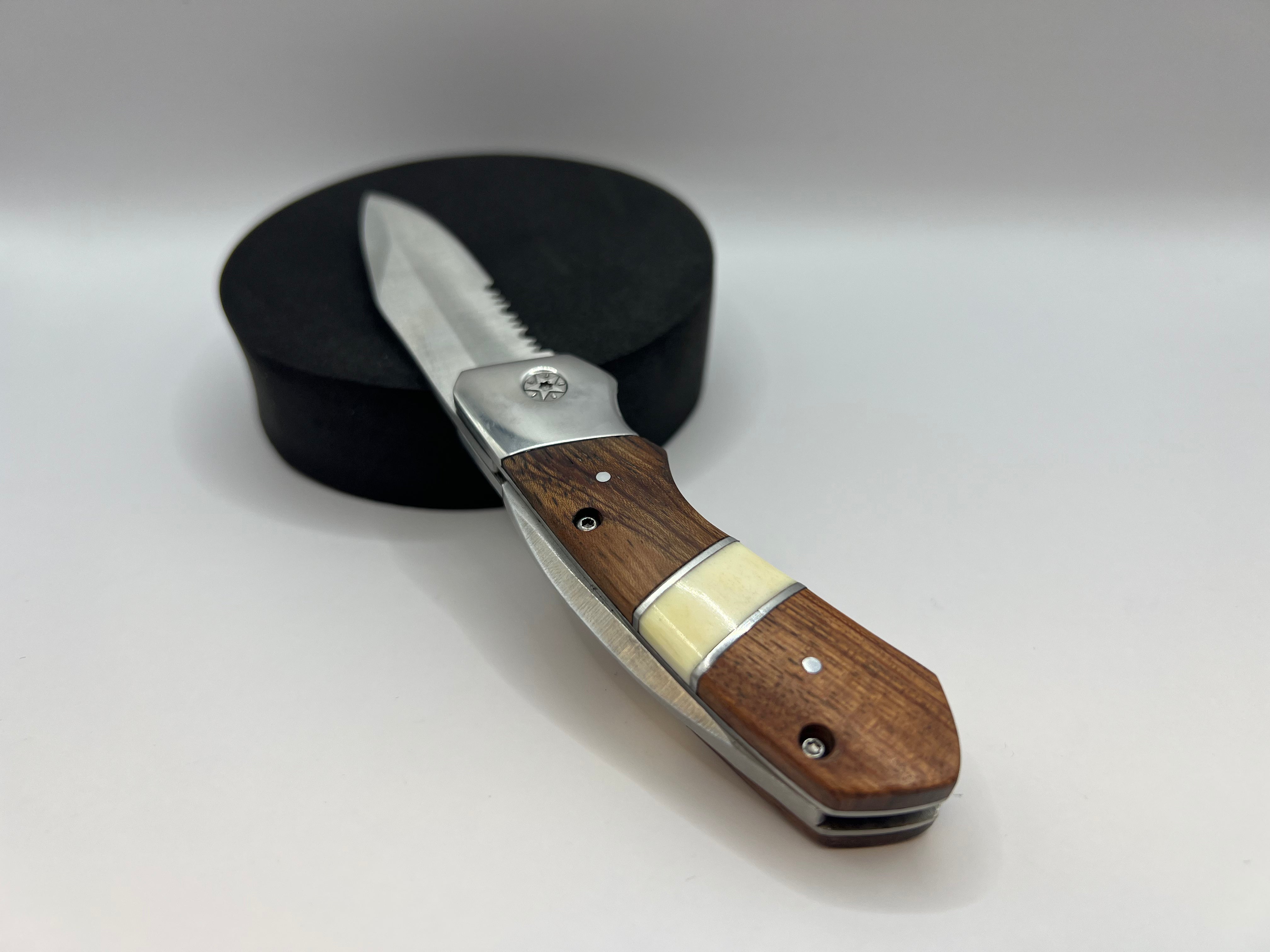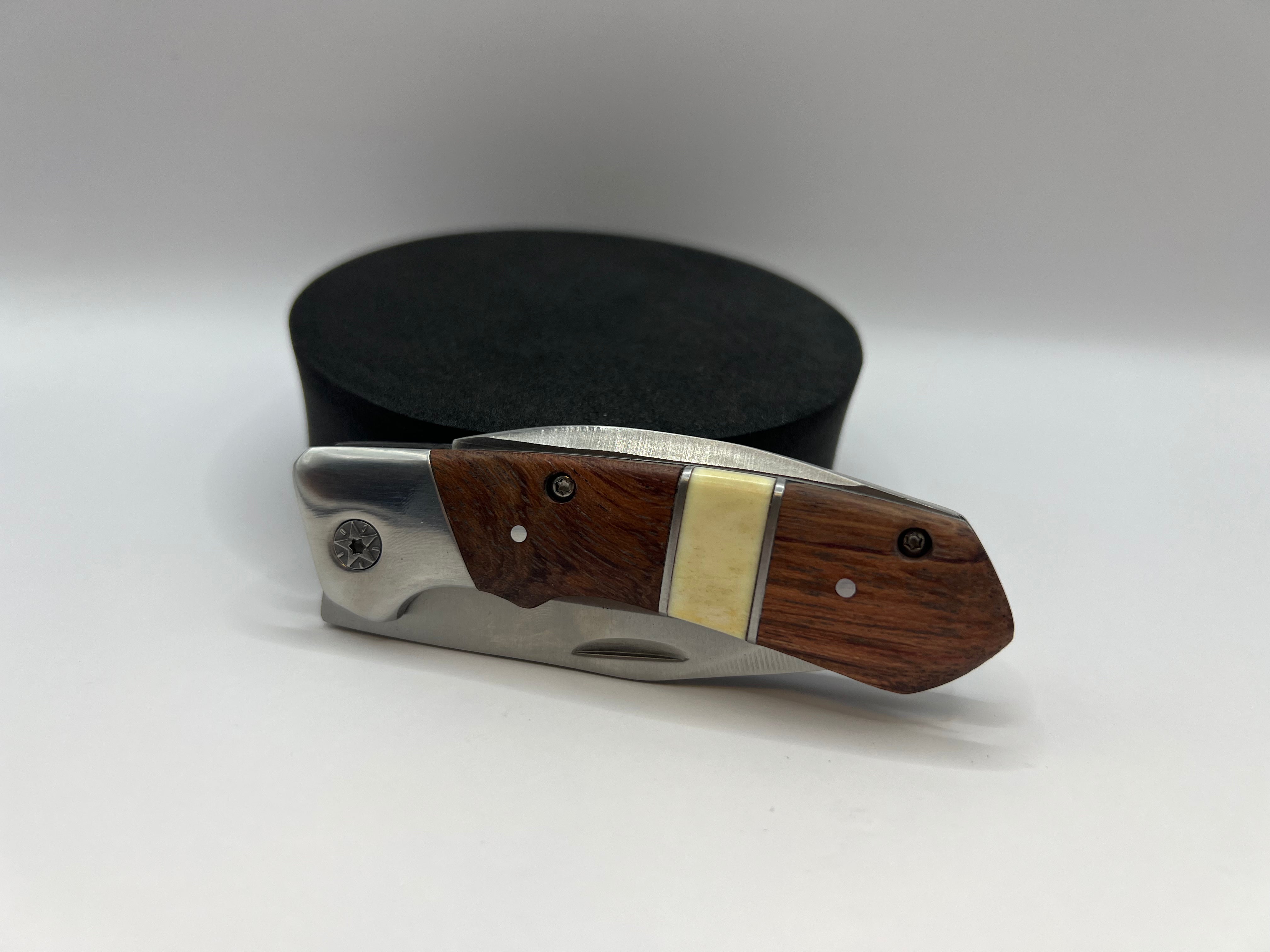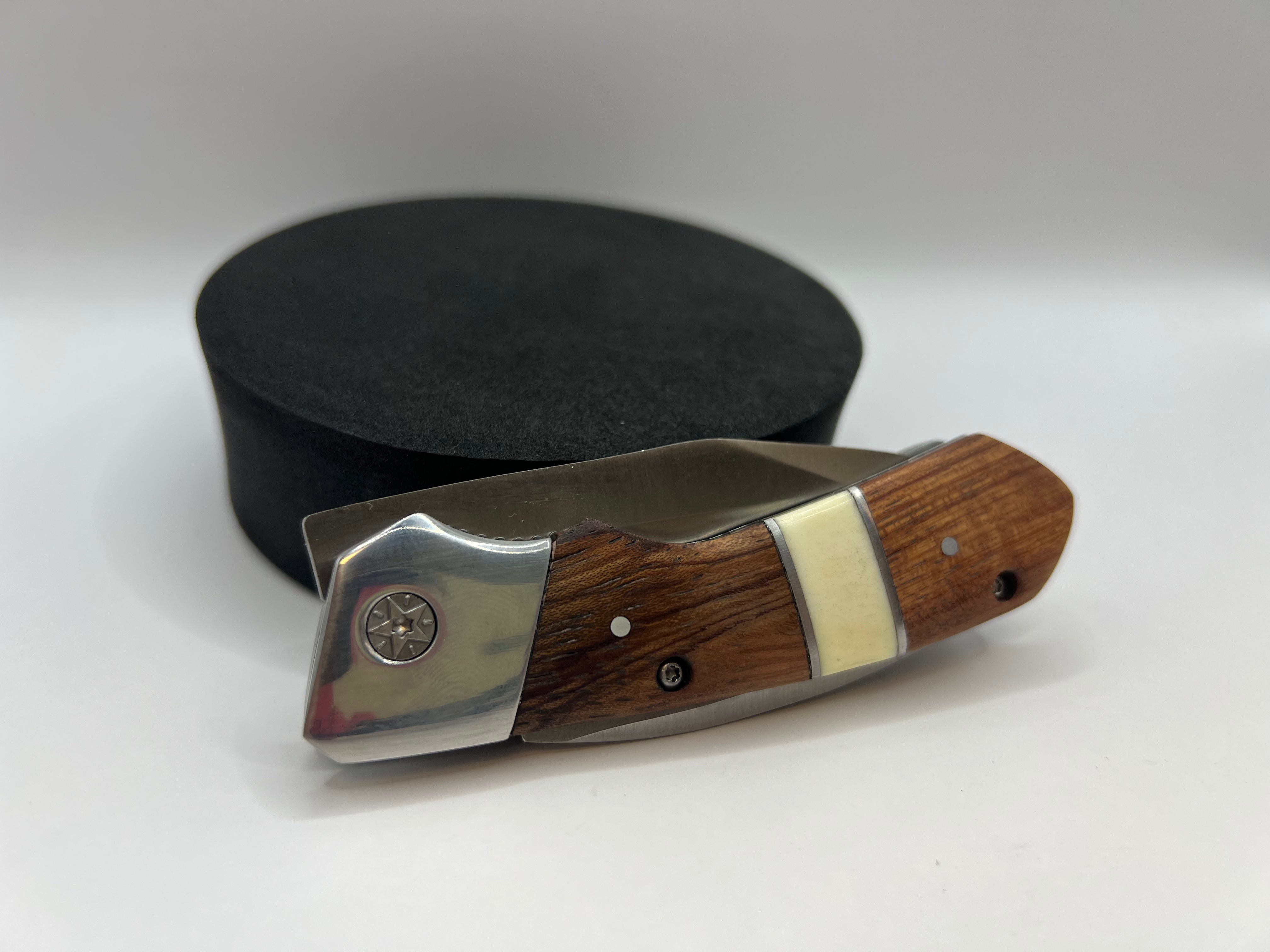 Folding Pocket Knife with Wooden Handle
---

The folding pocket knife with wooden handle is an elegant and functional tool for everyday life.

The blade is made of stainless steel and provides a sharp cutting performance for various tasks. The handle is made of high quality wood, which gives the knife a classic and appealing look. The combination of stainless steel blade and wooden handle makes this knife a stylish companion.

The knife can be easily folded and has a closed blade length of 97mm. When the blade is fully opened, the knife reaches a length of 168mm. With a weight of 110g, it is light enough to be comfortably carried in your pocket.

The folding pocket knife is versatile and is ideal for everyday use, outdoor activities, camping and much more. It is a practical tool that will serve you well in many situations.

With its timeless design and high quality workmanship, this folding pocket knife is an excellent choice for anyone looking for a reliable and stylish knife.