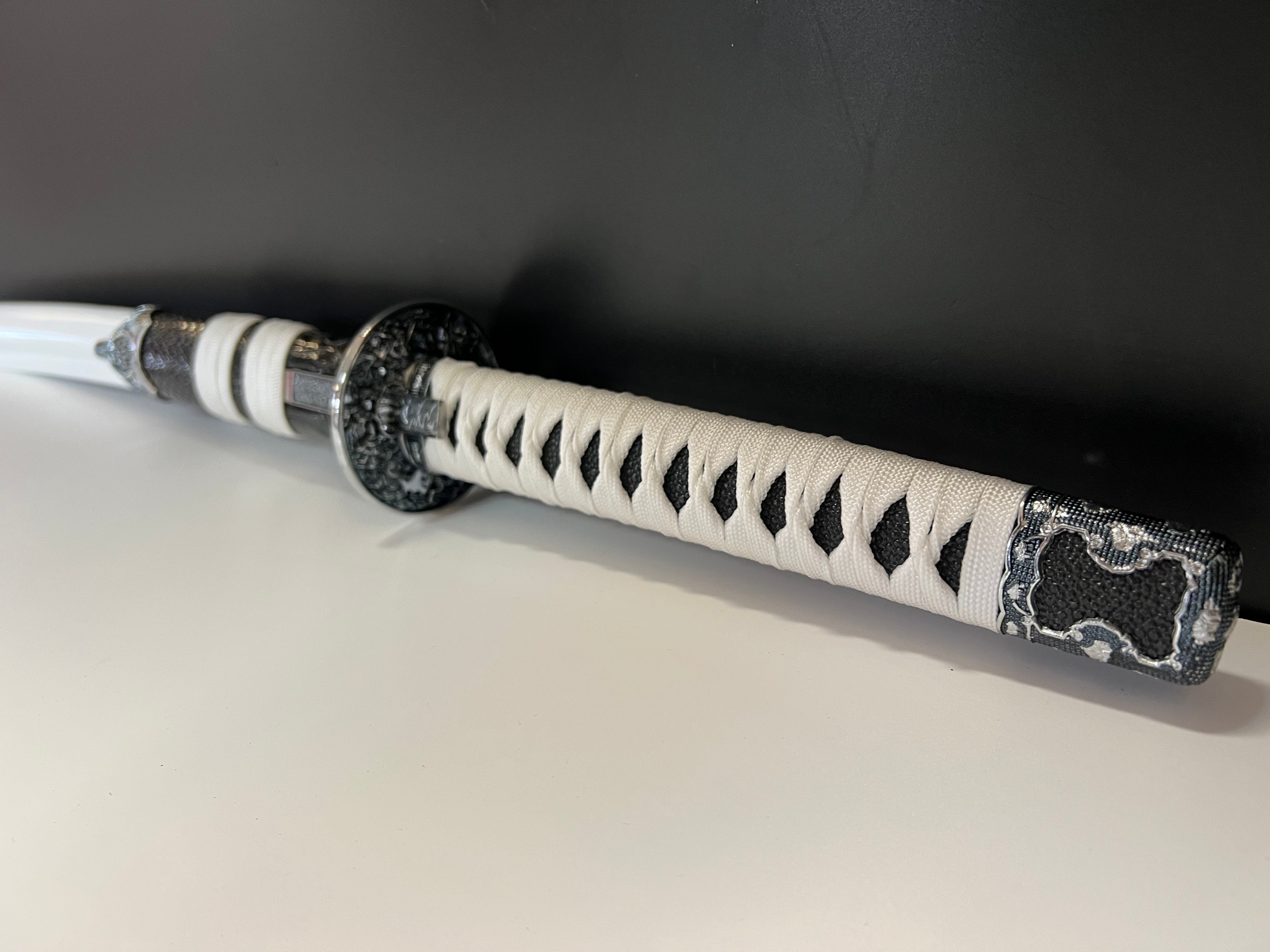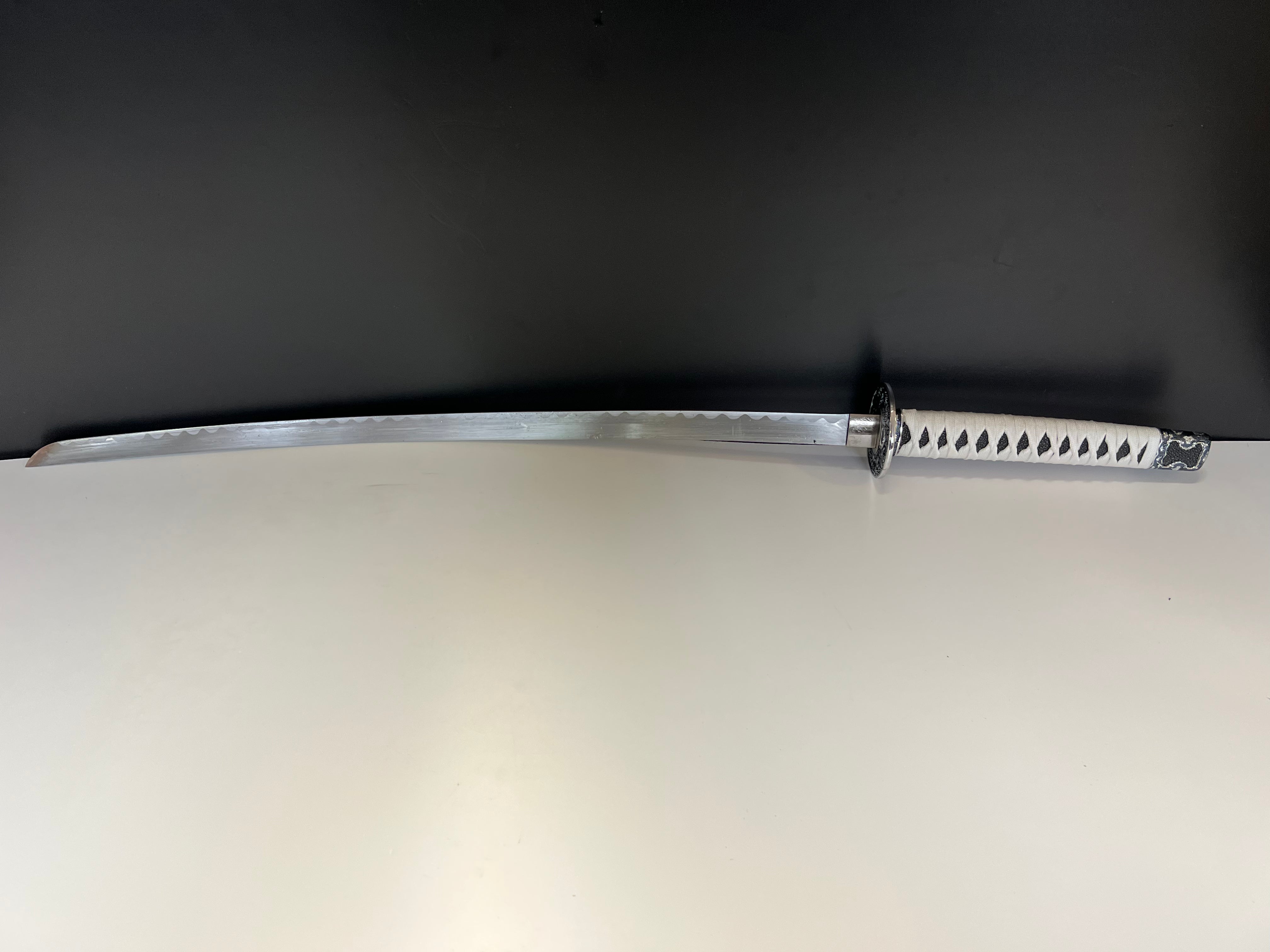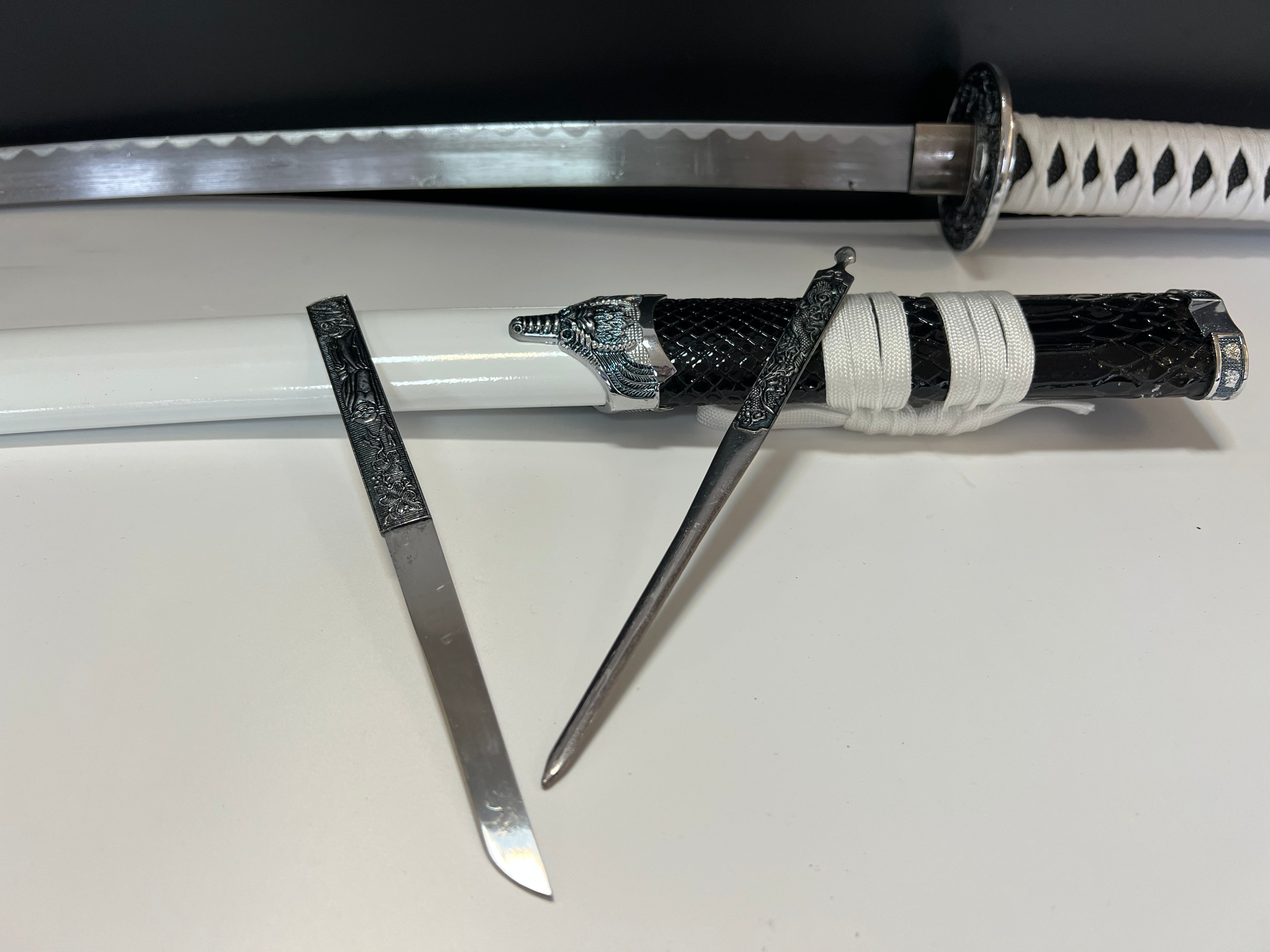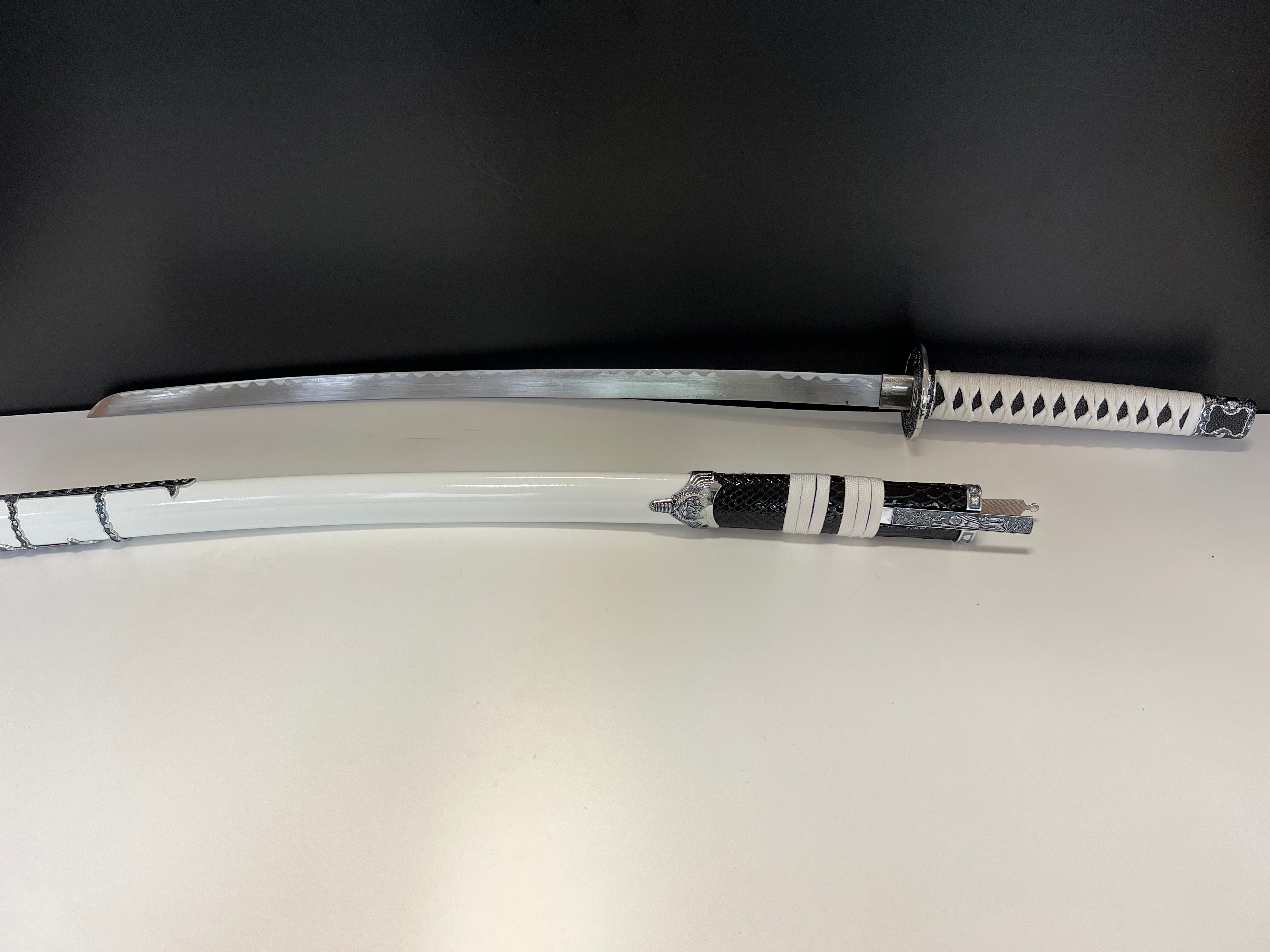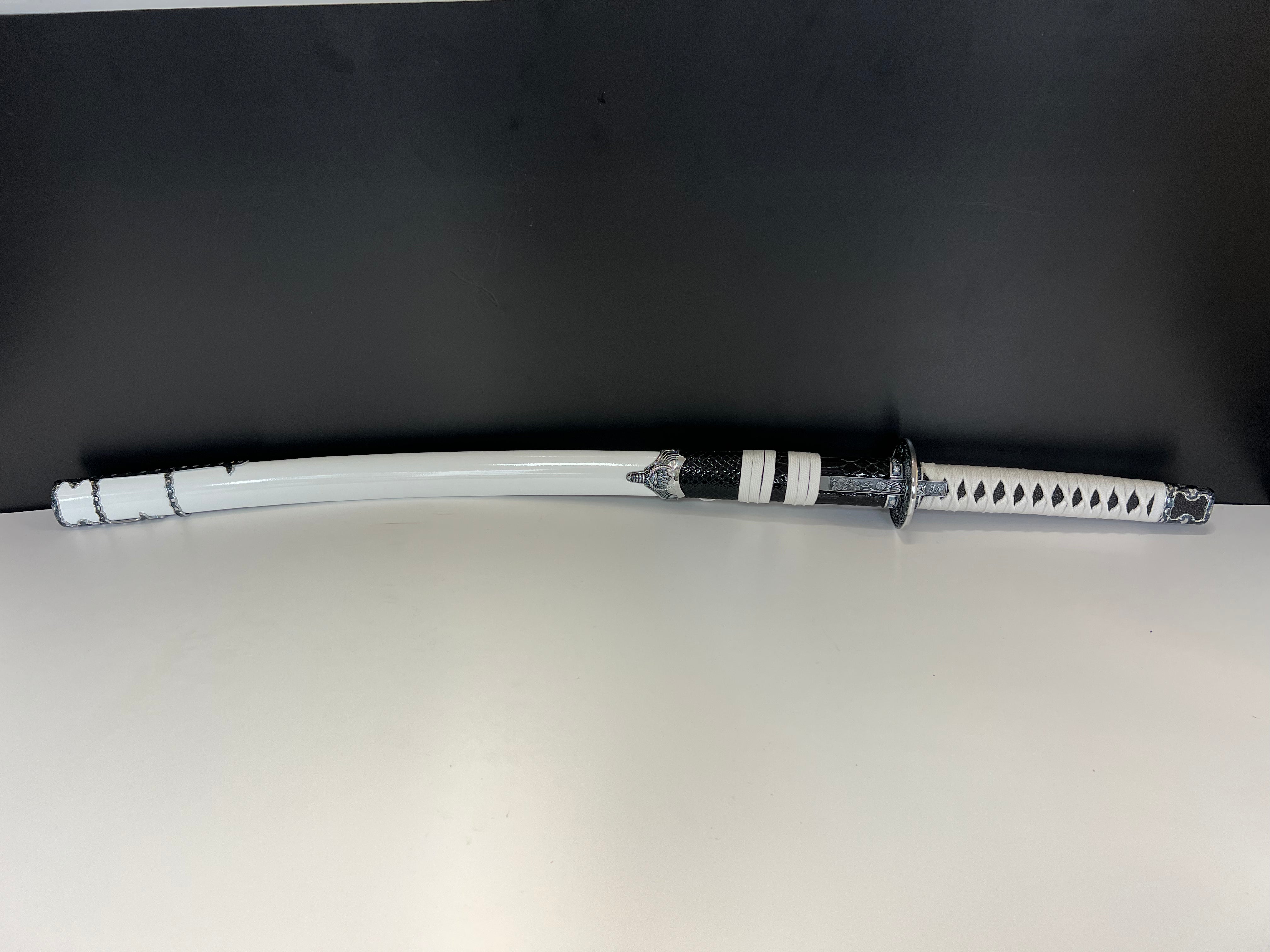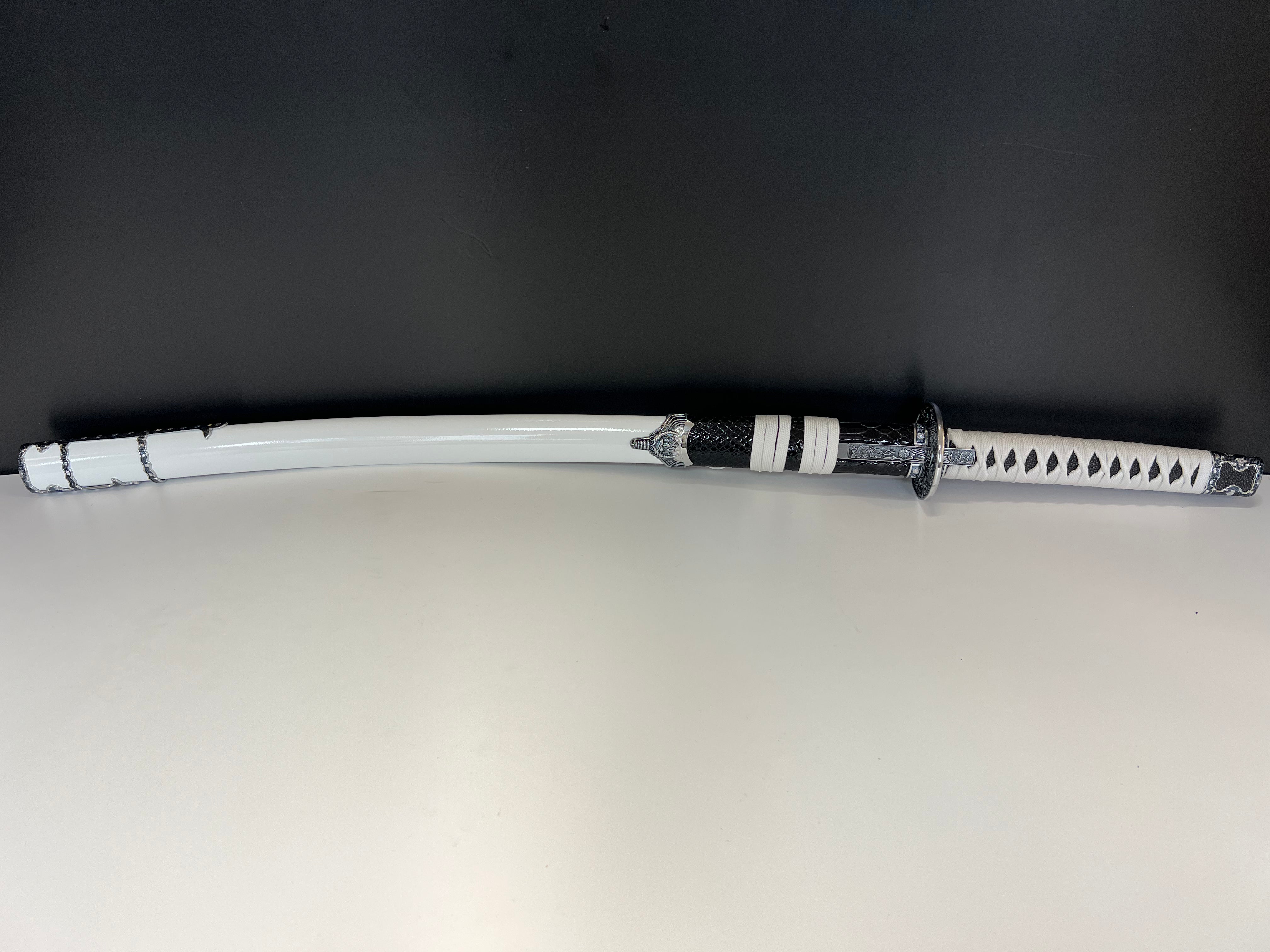 Katana with by-knives.
---
Katana with two knives. The katana is the traditional weapon of the Japanese and is easily recognizable because of its shape. The sword has beautiful decorations, which are also very high quality. The sword is for decoration only and, like the by-knife, is not sharp. The two by-knives are called Kozuga and Kogai. The sword and the knives have traditional Japanese decorations.
The total length of the katana is 94.5 cm
The blade length of the katana is 69 cm 
The katana has a handle with a length of 24cm 
The weight of the katana is 1kg 
The material of the blade is high quality carbon steel
The saya (scabbard) is made of metal and decorated with fish skin imitations
This is a decorative sword which is not sharp and is not suitable for use.