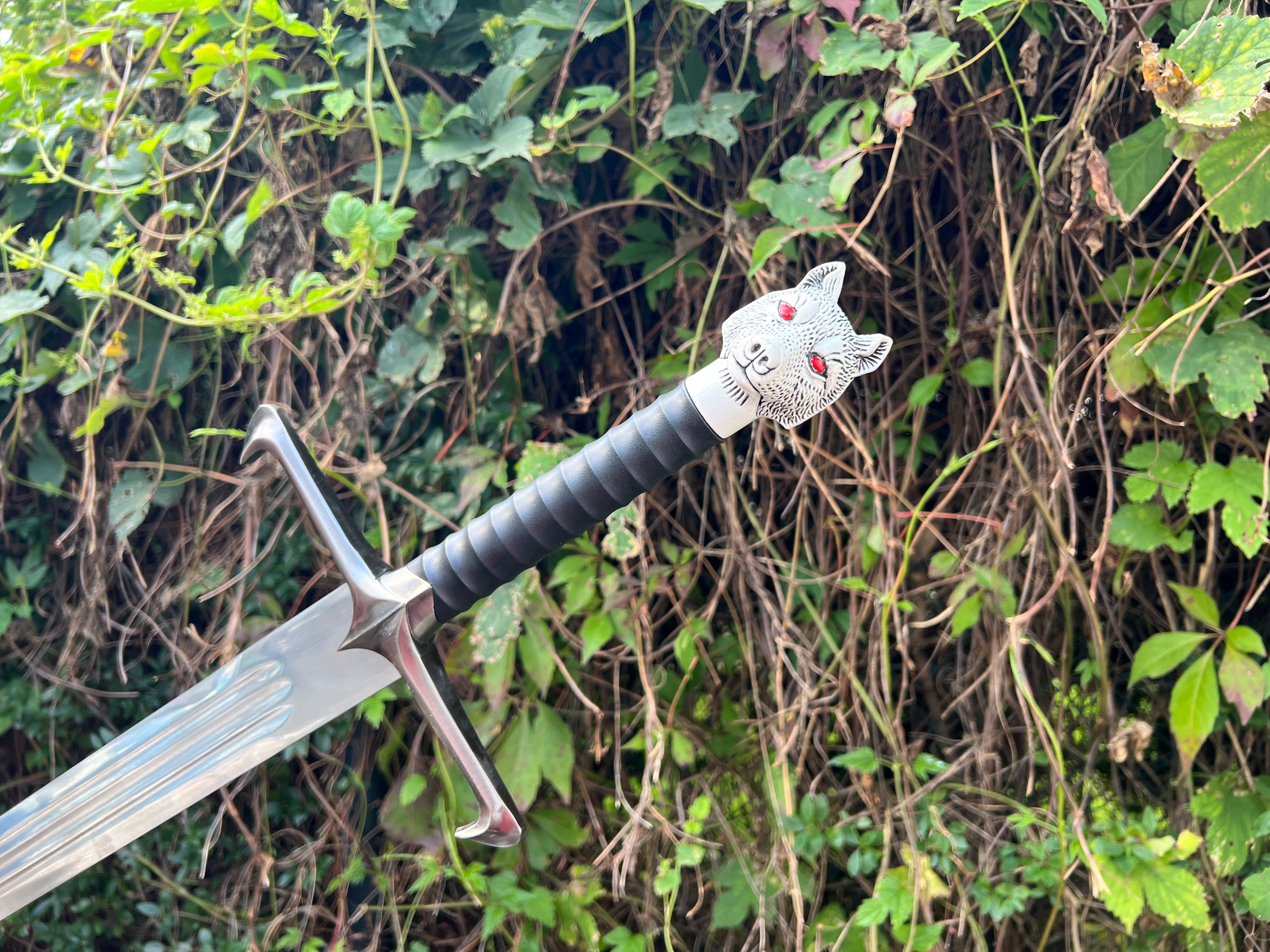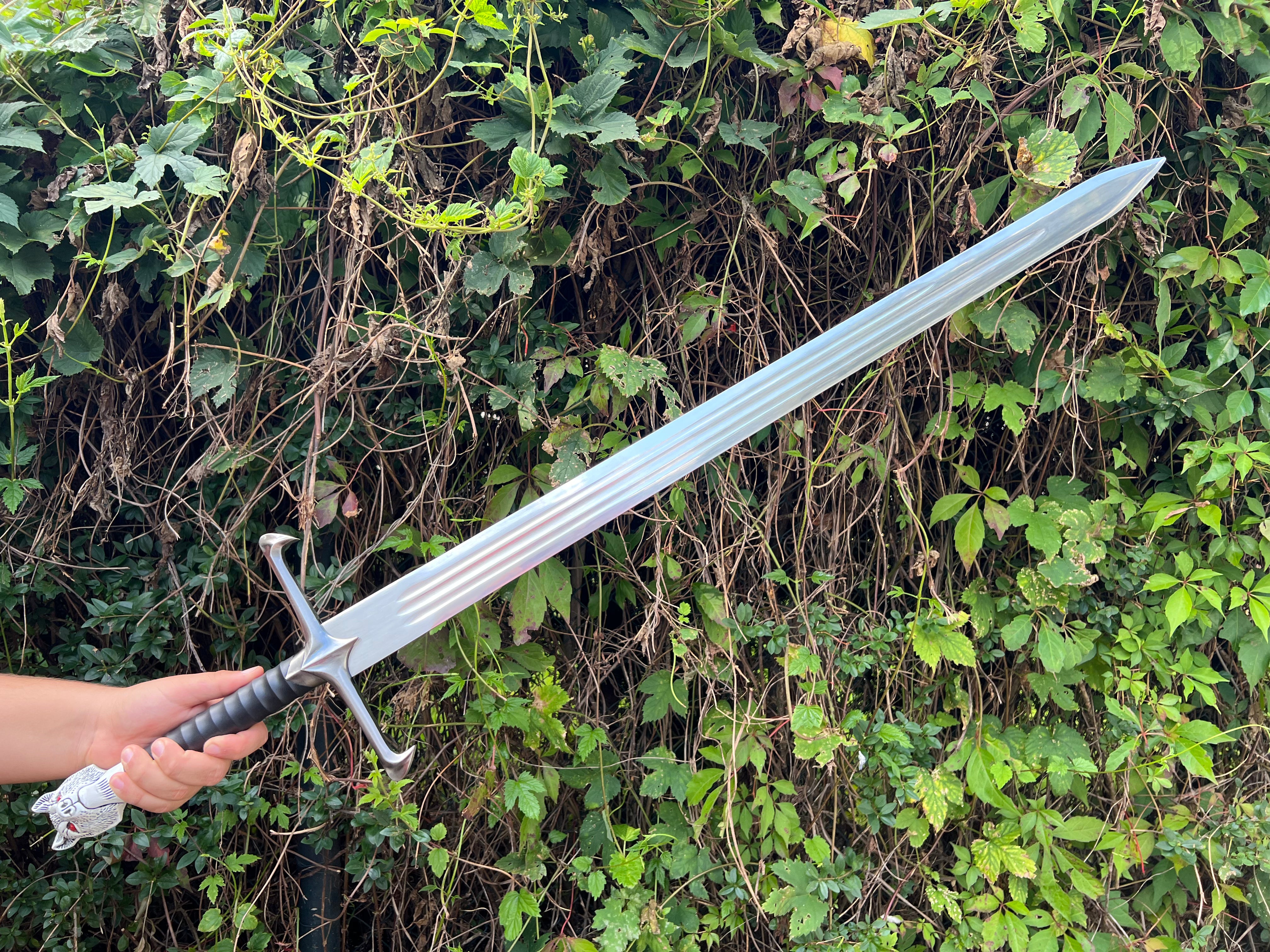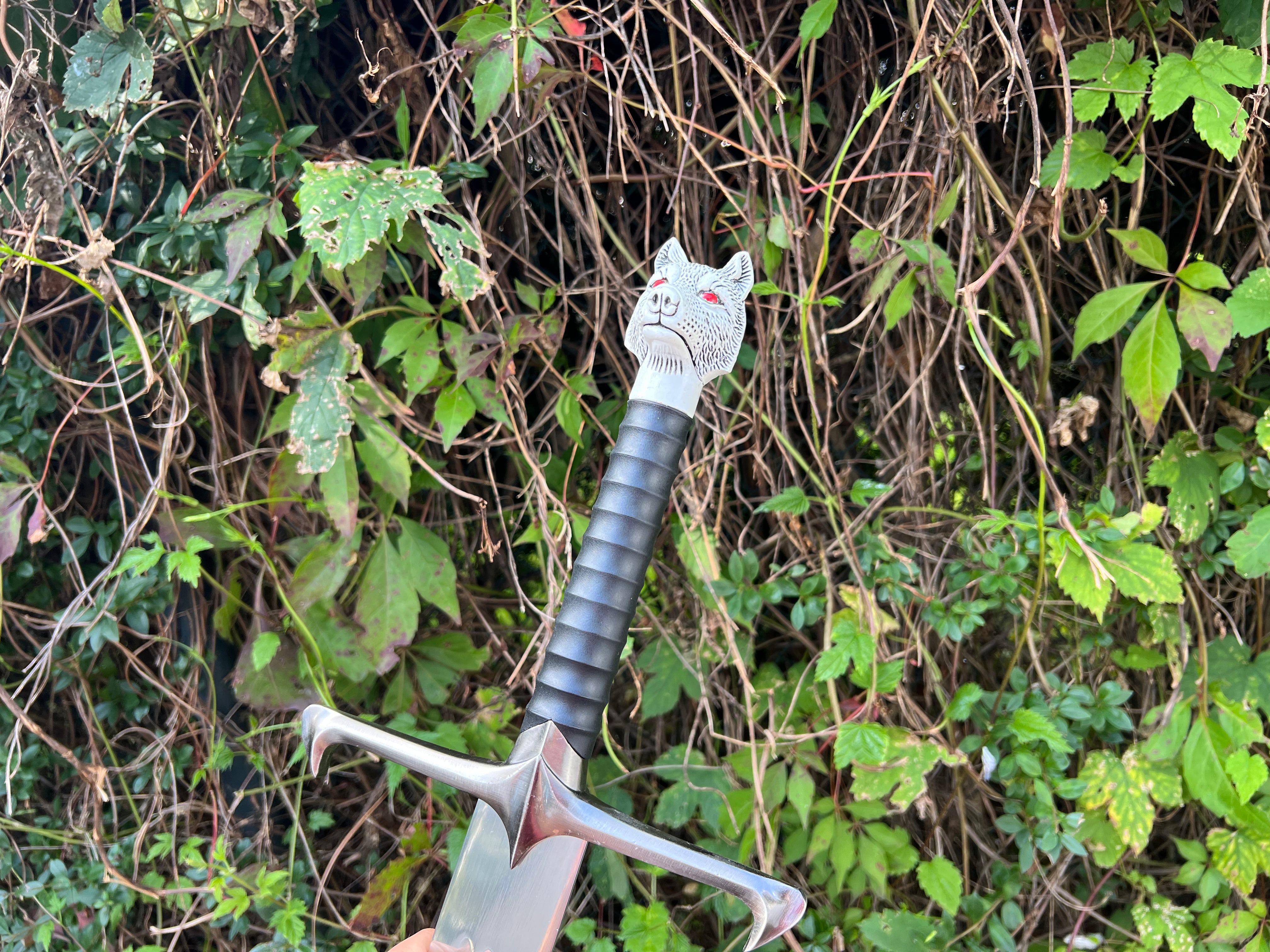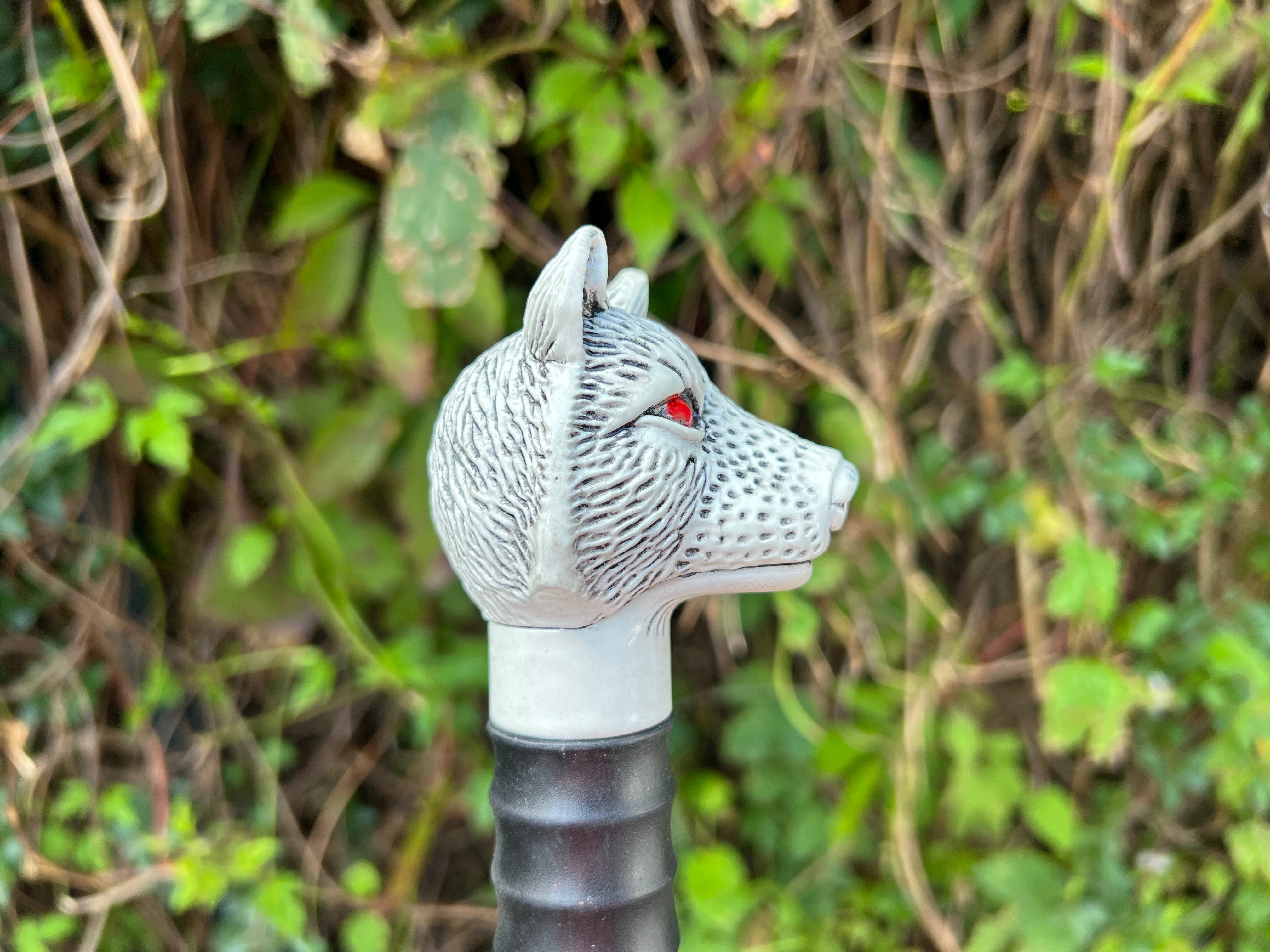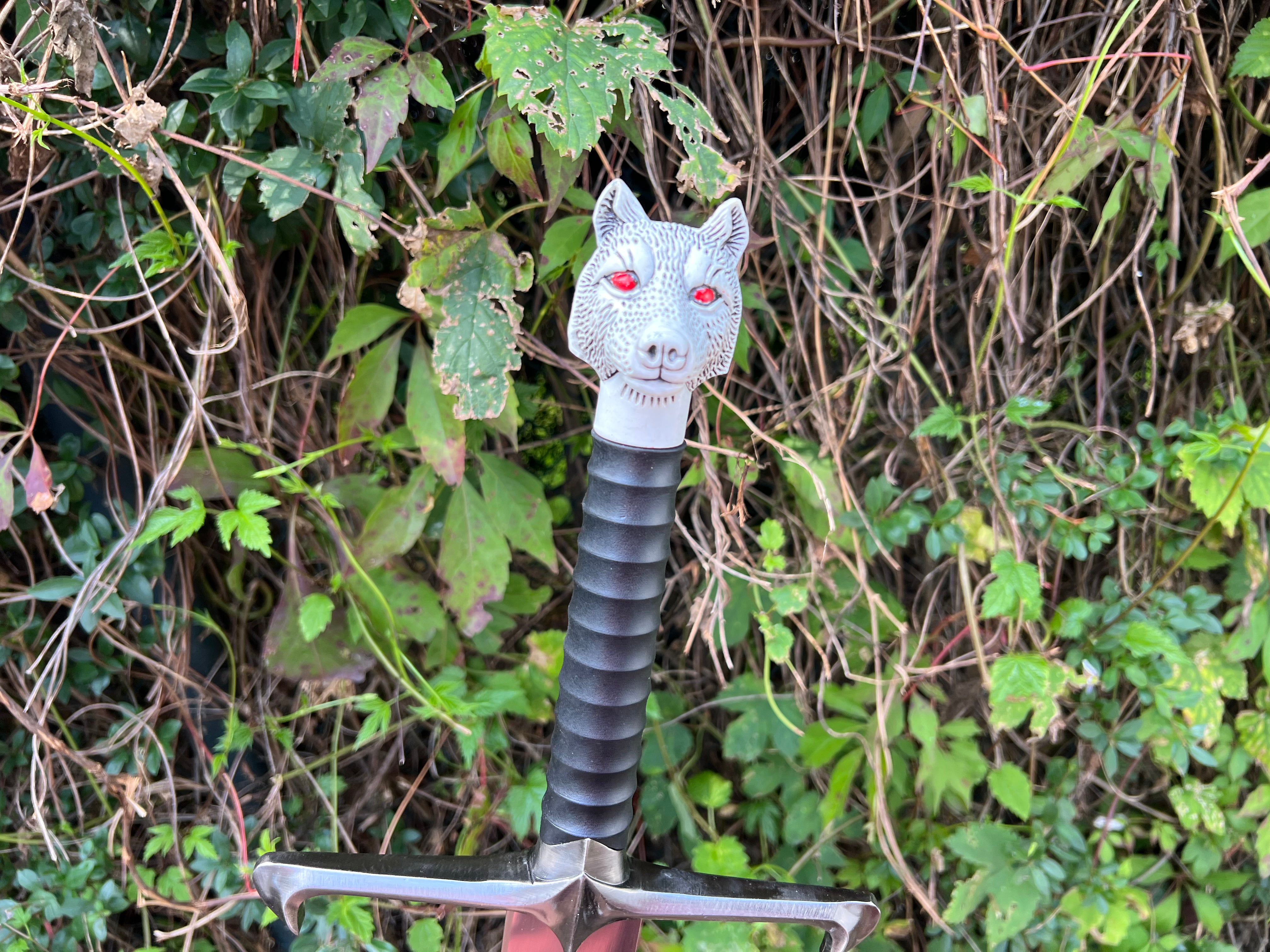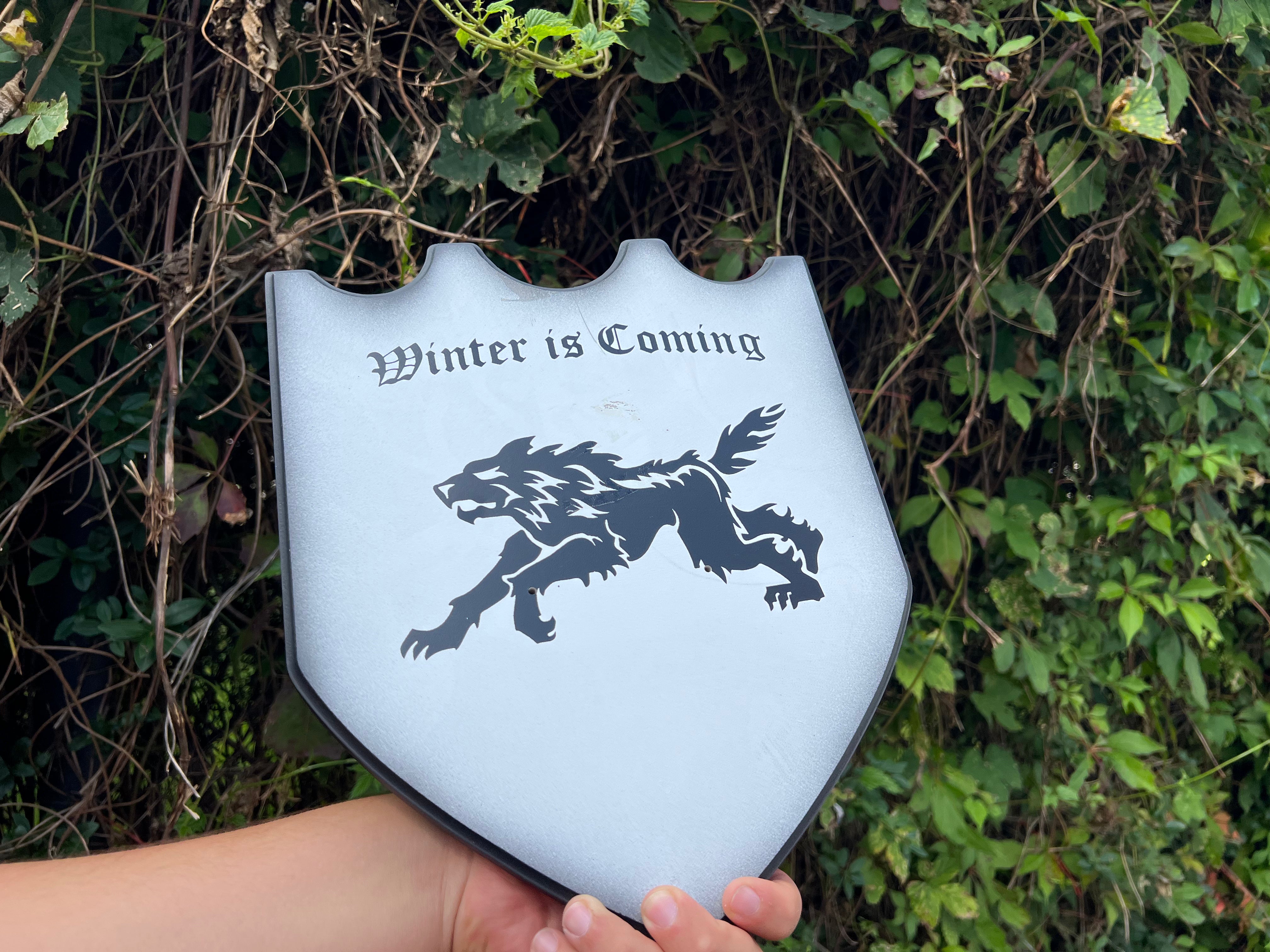 Jon Snow's Longclaw Sword (Comic Version) - Game of Thrones
---
Experience the epic world of Game of Thrones with this evocative Jon Snow's Longclaw sword, crafted as a replica of the famous weapon from the series. This sword embodies the power, legend and courage of the popular character.

** Main Features: **

-- Authentic design: The sword has been designed with the utmost care to reflect the faithful look of Jon Snow's Longclaw. The combination of metal and plastic gives the sword a realistic feel, while the embellishments on the handle and the crowd bar capture the character and magic of the series.

-Collectible for fans: This sword is a must for any Game of Thrones enthusiast. It opens up the possibility of holding an iconic part of the series in your own hands and thus celebrating your love for the show.

-Wall display: The sword comes with a wooden display that can be attached to the wall. So you can show off your sword in style and show off the impressive design.

** Technical Details:**

-Total length: 1070mm
-Blade length: 820mm
-Weight: 1560g
-Handle material: metal and plastic
-Wall display: wooden support included in delivery

** The magic of Game of Thrones:**

This longclaw sword represents not only a weapon, but also a story. It recalls the heroic adventures of Jon Snow and captures the essence of Game of Thrones.

** Perfect for collectors and enthusiasts: **

Whether you are a passionate collector of replicas or a diehard fan of Game of Thrones, this sword will spark your enthusiasm. It's a tribute to the series and a tribute to the unforgettable Jon Snow.

Get your own replica of Jon Snow's Longclaw Sword and bring the magic of Game of Thrones into your home. Order now and follow in the footsteps of the King of the North!