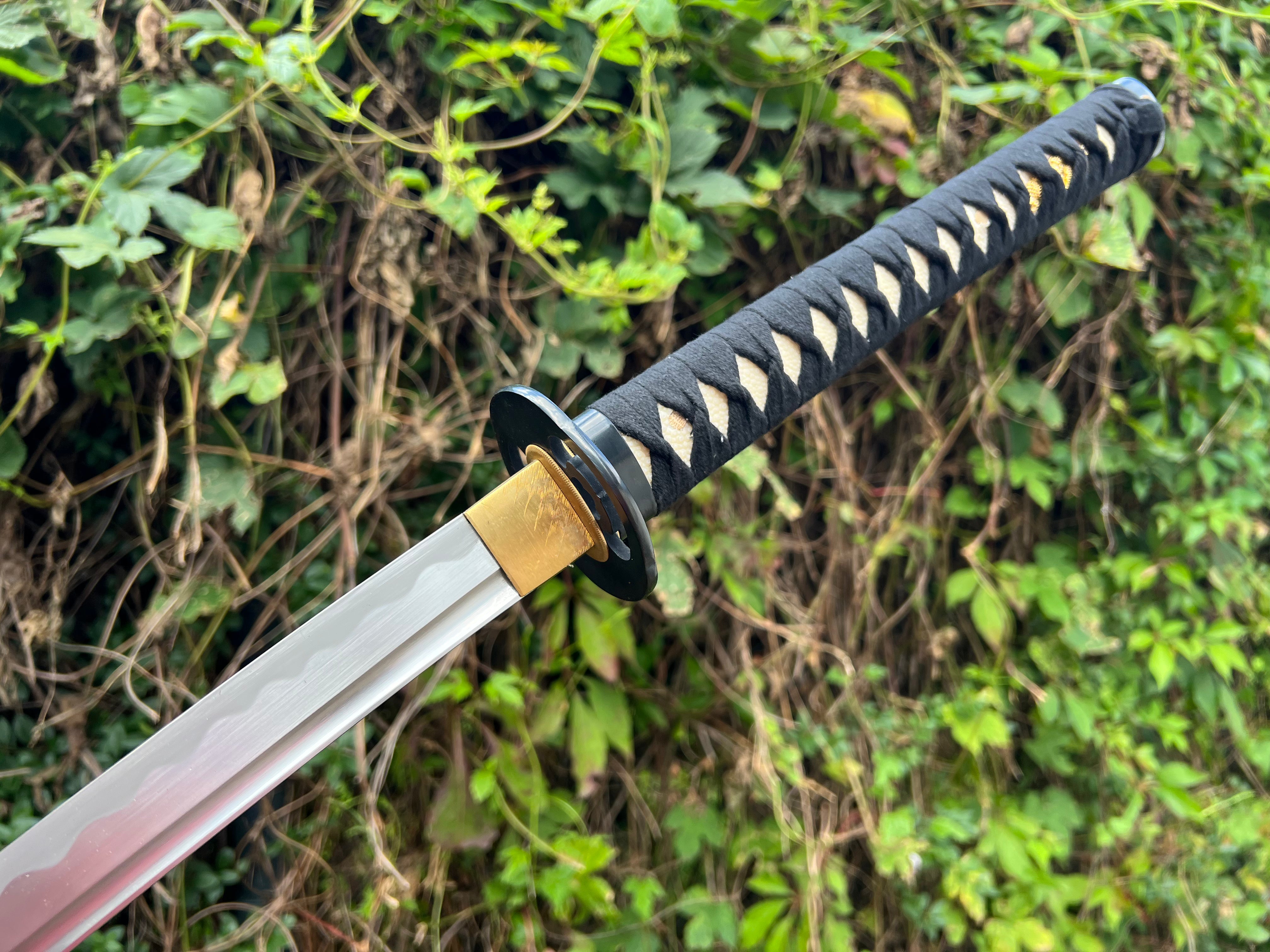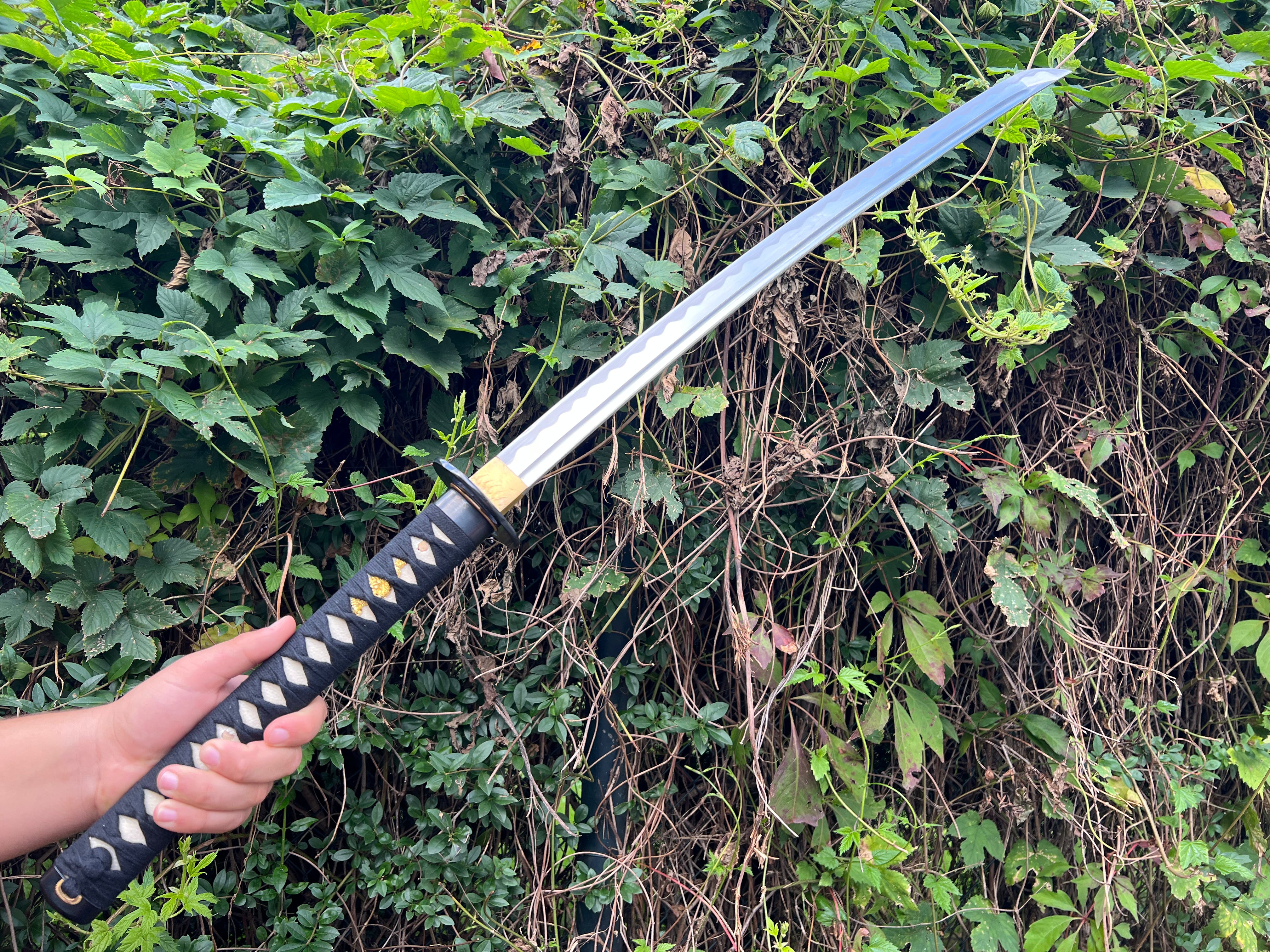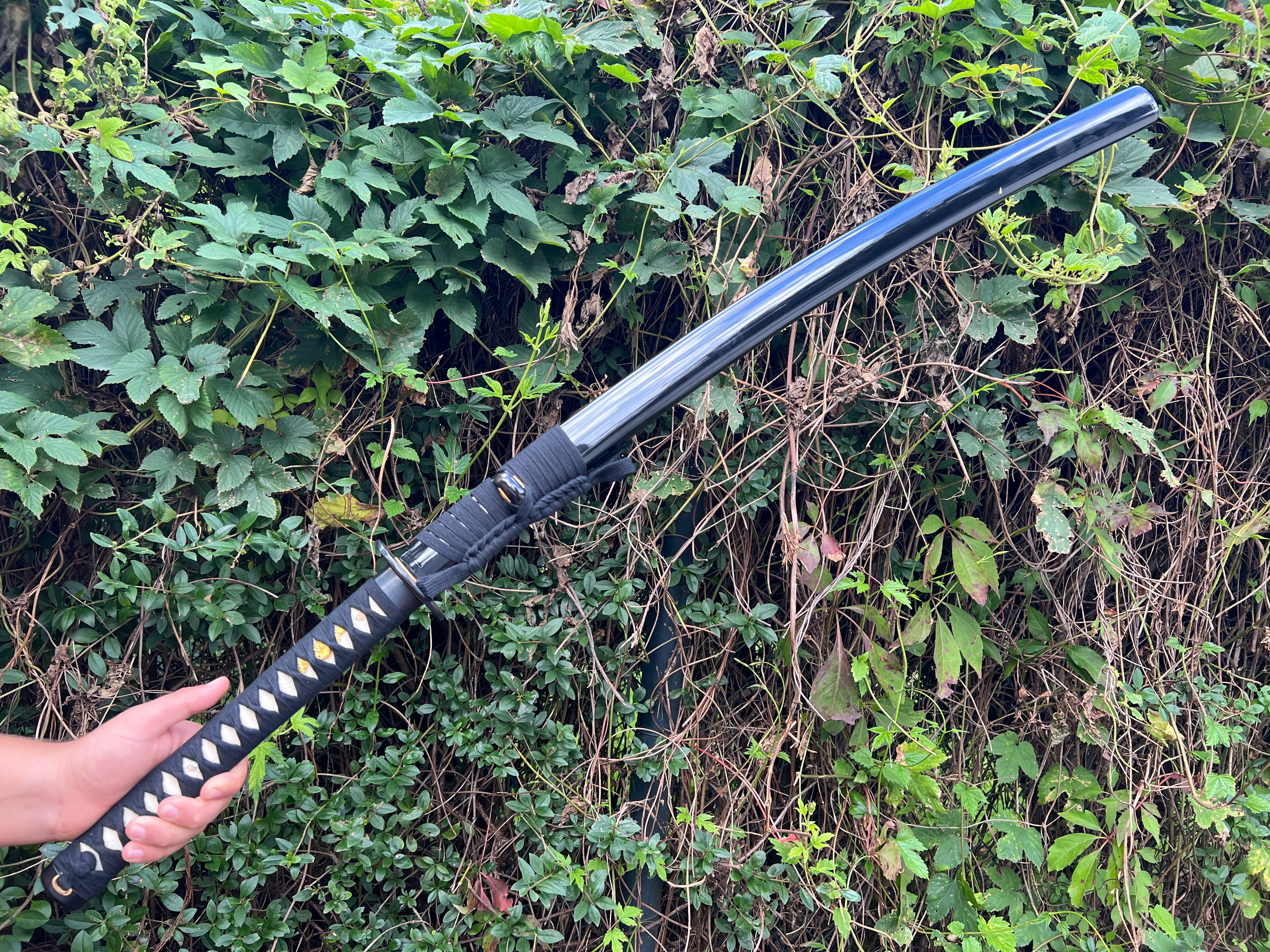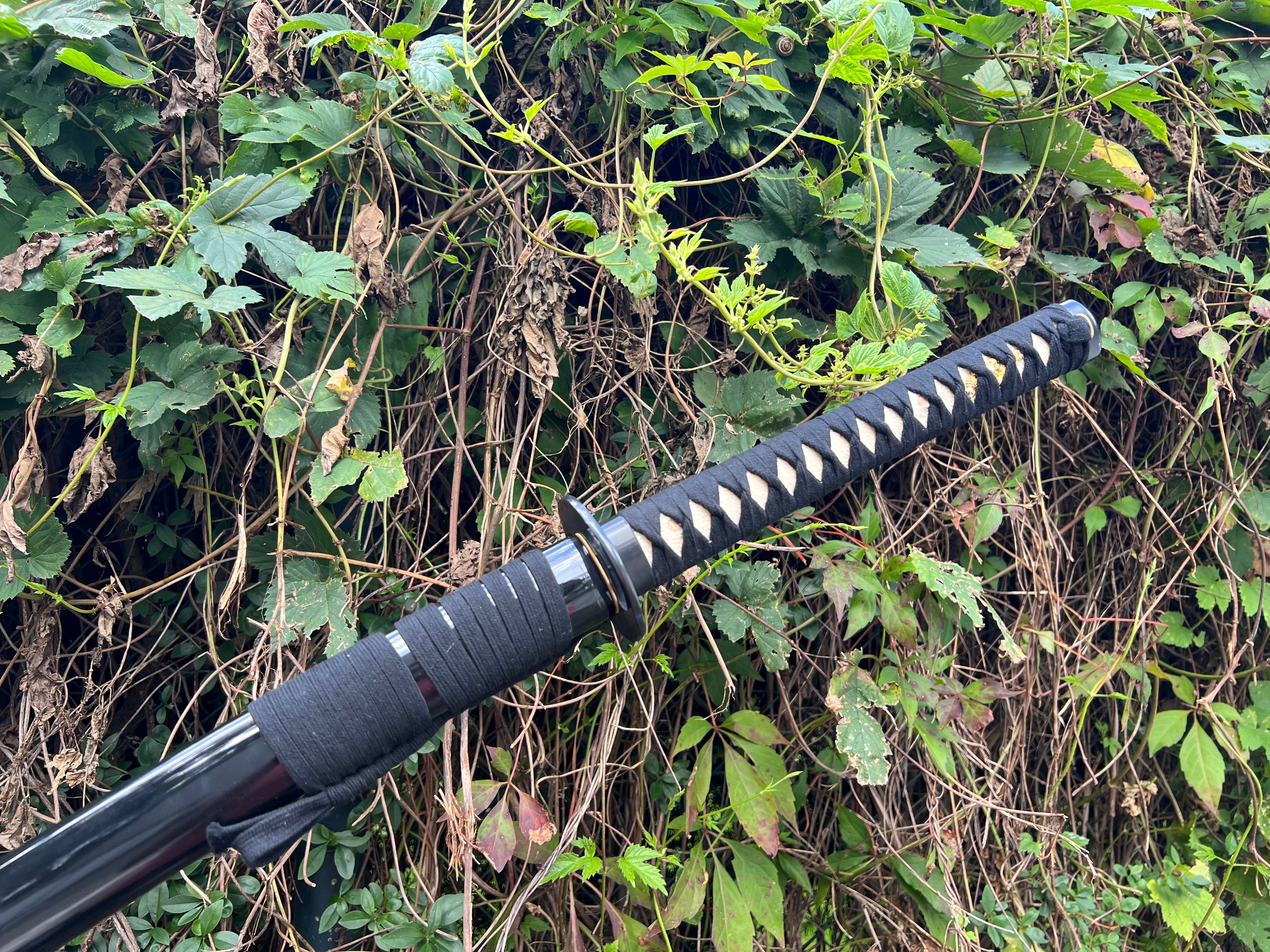 John Lee Ninja Iaito - (Ready to fight and hand forged)
---
The history of ninja swords is often surrounded by myths and misunderstandings. Many models with a straight blade available on the market are probably more due to Hollywood fantasies. The John Lee Ninja Iaito, on the other hand, is based on historical lore and shows the true essence of ninja art. A masterpiece that blurs the lines between deception and deadly precision.

** Properties: **

-** Historical Authenticity: ** The John Lee Ninja Iaito follows the roots of ninja sword leadership. The shinogi-zukuri-style shortened blade with a hollow (Bo-Hi) is hand-forged from 420 stainless steel. A faithful interpretation of historical ninja weapons.

-** Tactical superiority: ** As long as it is in the vagina, the John Lee Ninja Iaito is indistinguishable from a normal katana. When pulling, the shortened blade reveals itself, which gives the ninja a decisive speed advantage.

-** Precision work: ** The handle is wrapped in black cotton in classic Hineri-Maki style. The black, high-gloss lacquered sheath (Kuroro style) made of wood and the authentic horn finishes emphasize the attention to detail.

-** Master construction: ** With a real ray skin under the traditional handle winding, brass blade clamp (Habaki) and metal trim (Tsuba, Fuchi, Menuki, Kashira), the John Lee Ninja Iaito shows the highest craftsmanship.

** The Iaido sport: **

The Iaido sport deals with the art of sword drawing and set attack techniques. The John Lee Ninja Iaito is an indispensable tool. The blunt blade made of hardened, stainless steel 420 allows realistic training and easy-care handling.

** Technical Details:**

-Blade: 420 stainless, blunt
-Handle: wood, real ray skin, cotton
-Total length: 90 cm
-Blade length: 58 cm
-Handle length: 31 cm
-Weight: 1050g (without scabbard)

The John Lee Ninja Iaito embodies the essence of ninja art. With its historically authentic design and high-quality materials, it is a veritable treasure chest of the master class for both collectors and Iaido enthusiasts. A sword that combines deception and speed in perfect harmony.