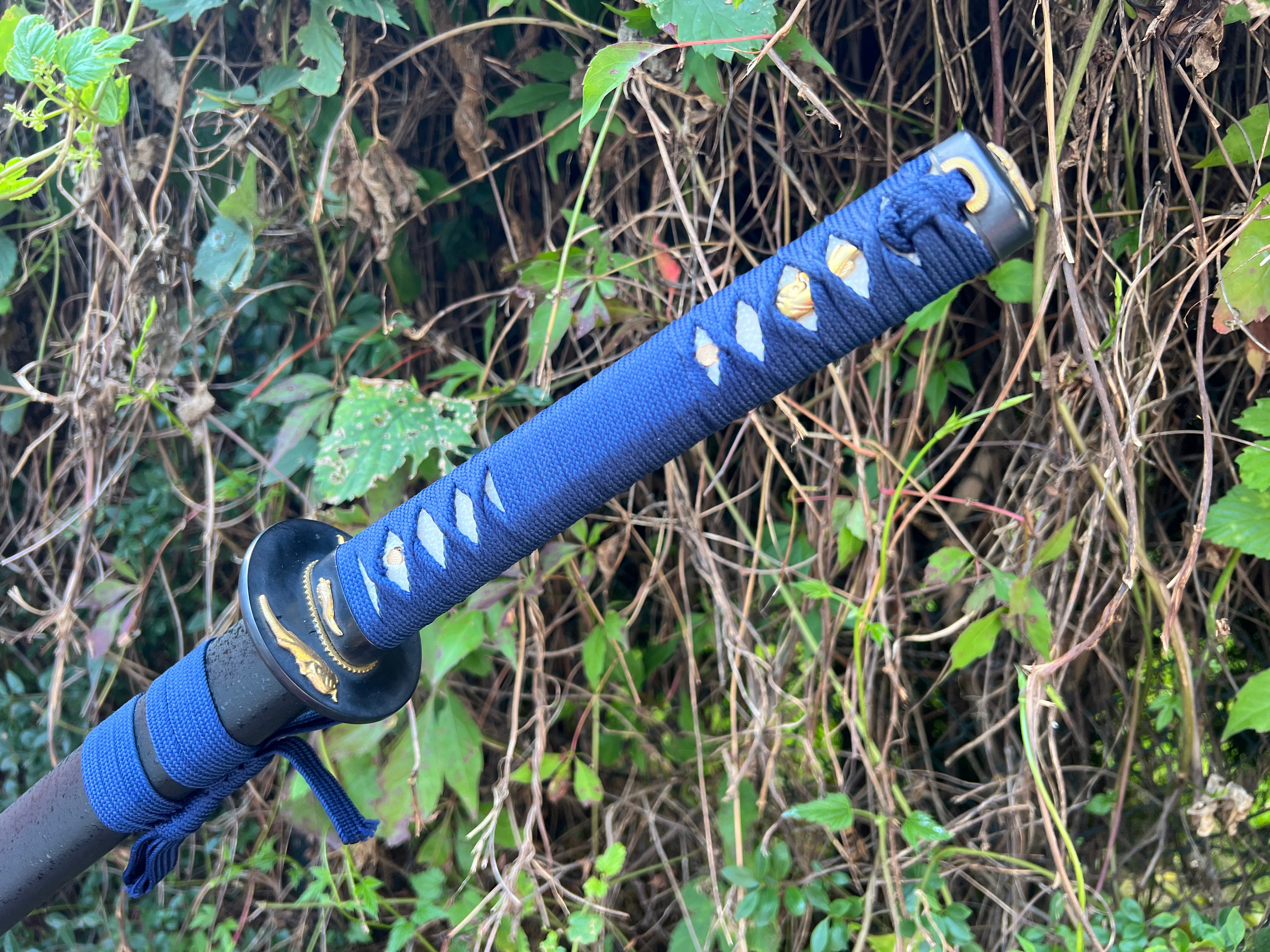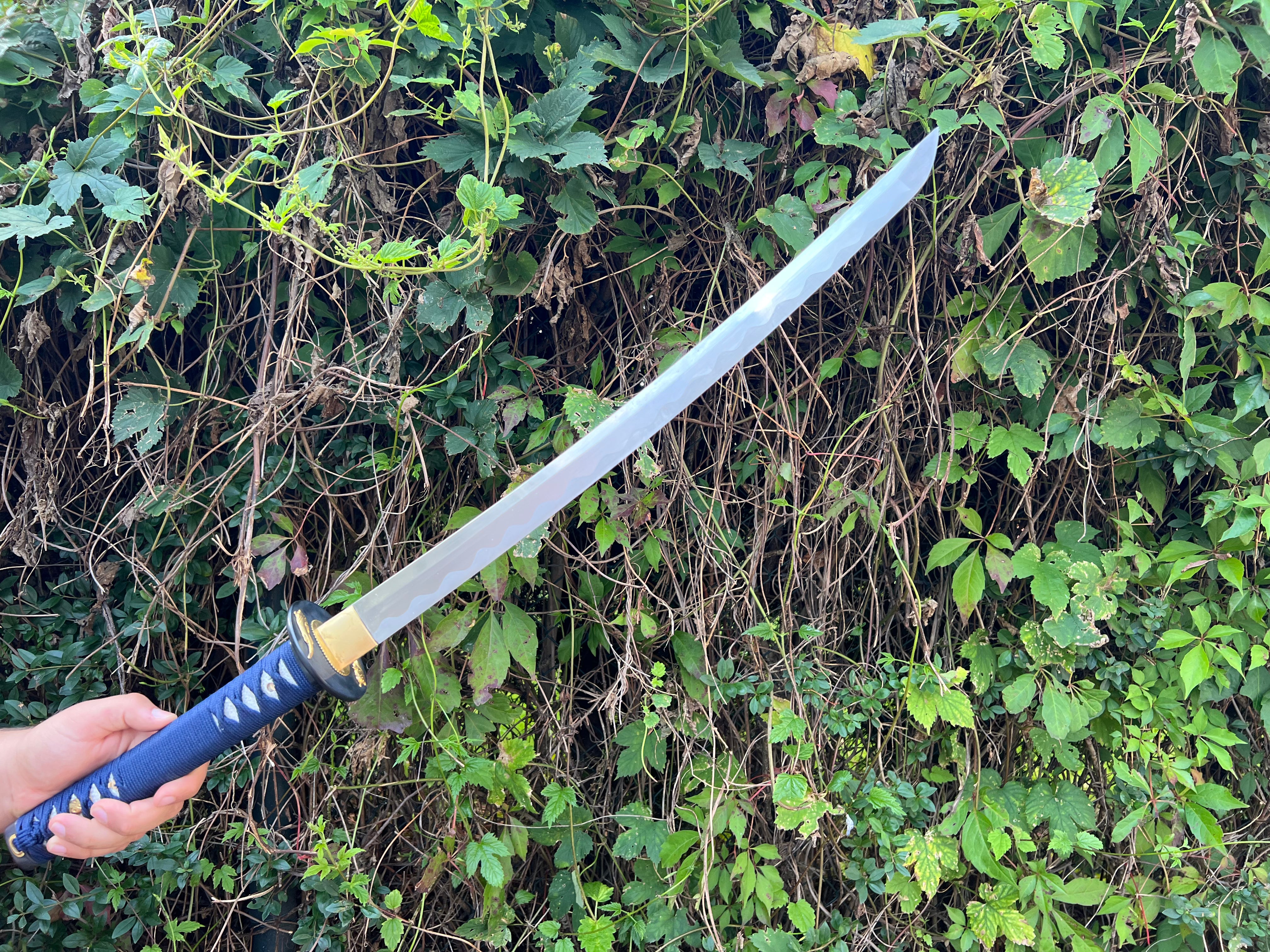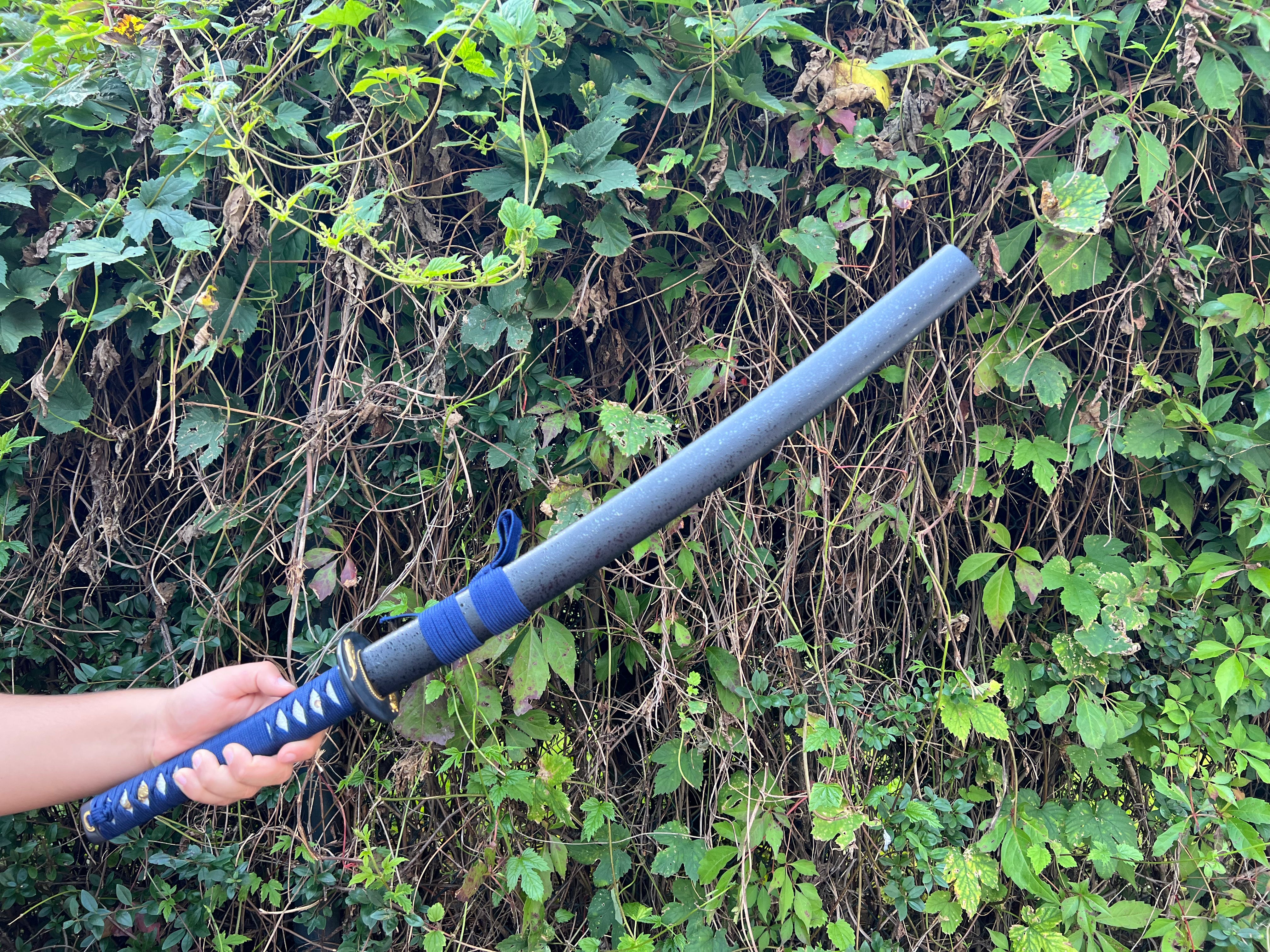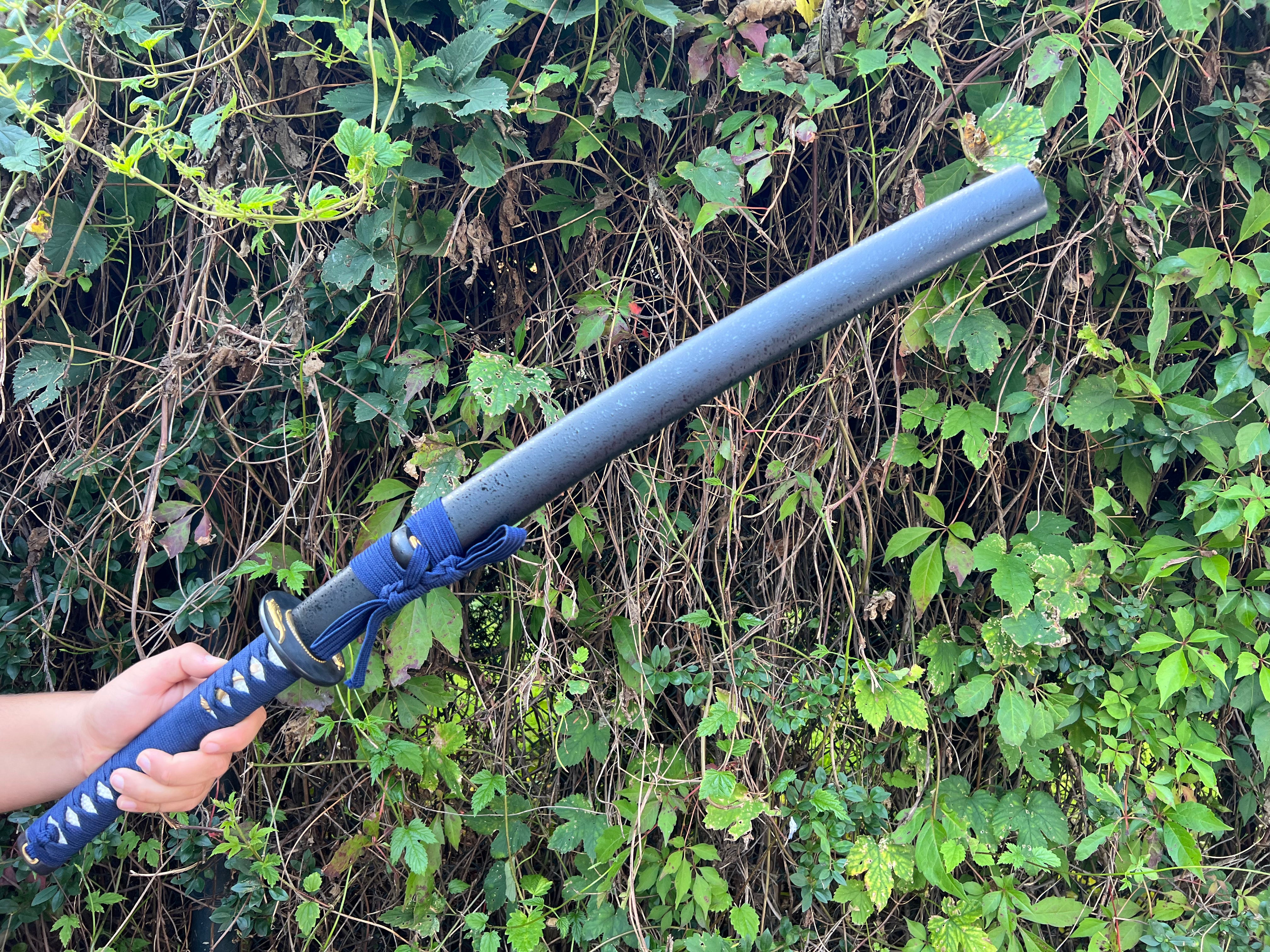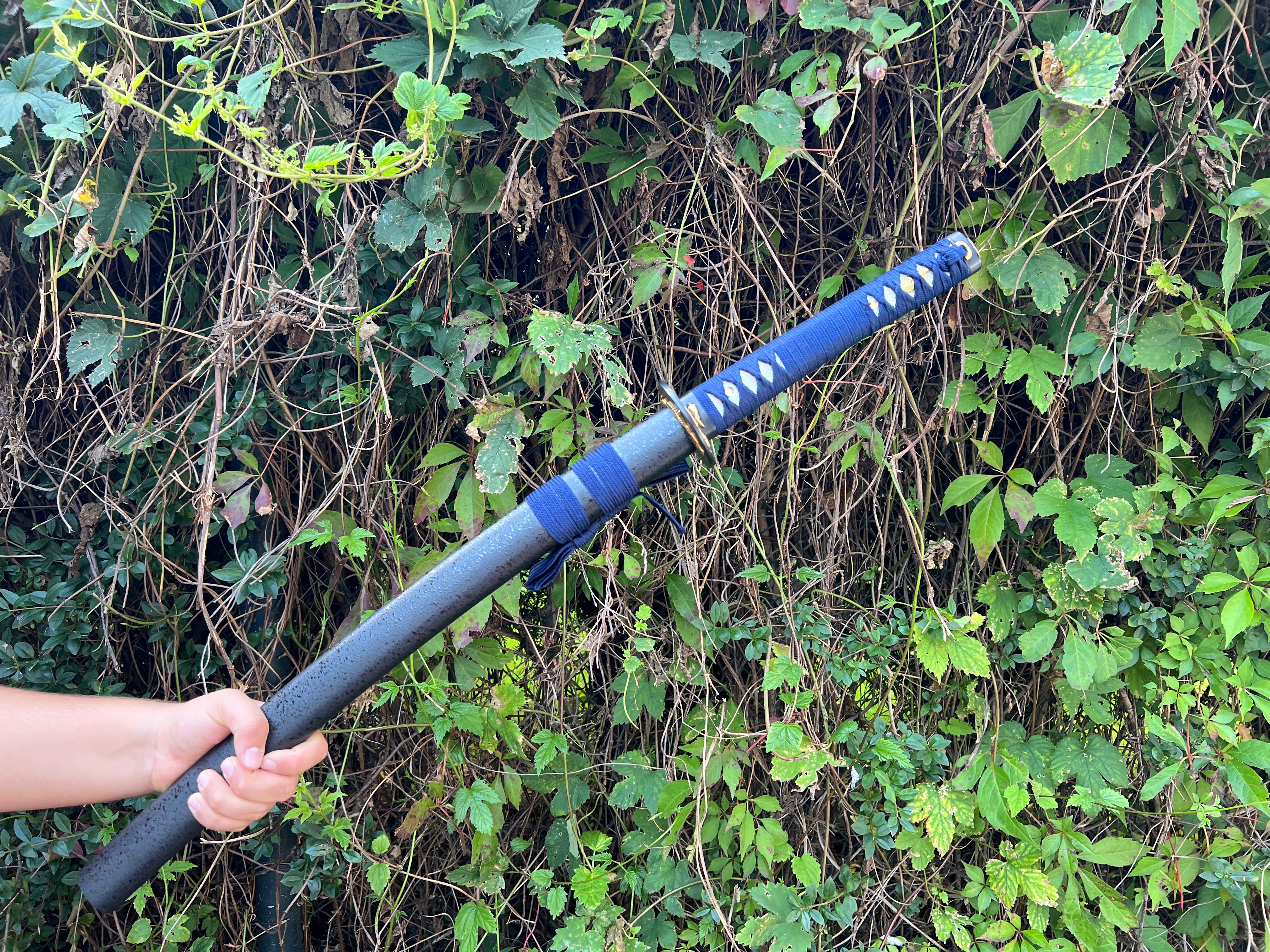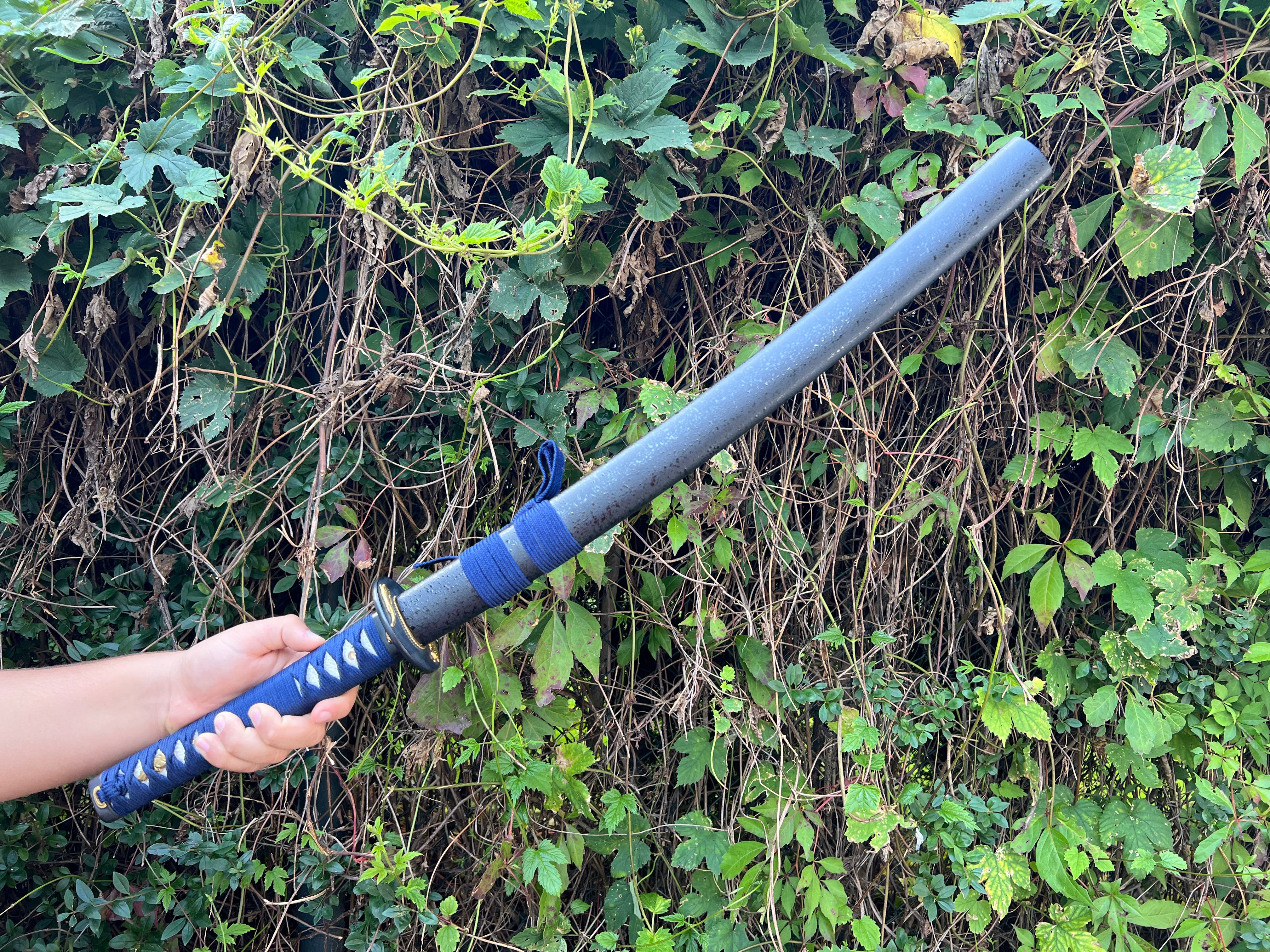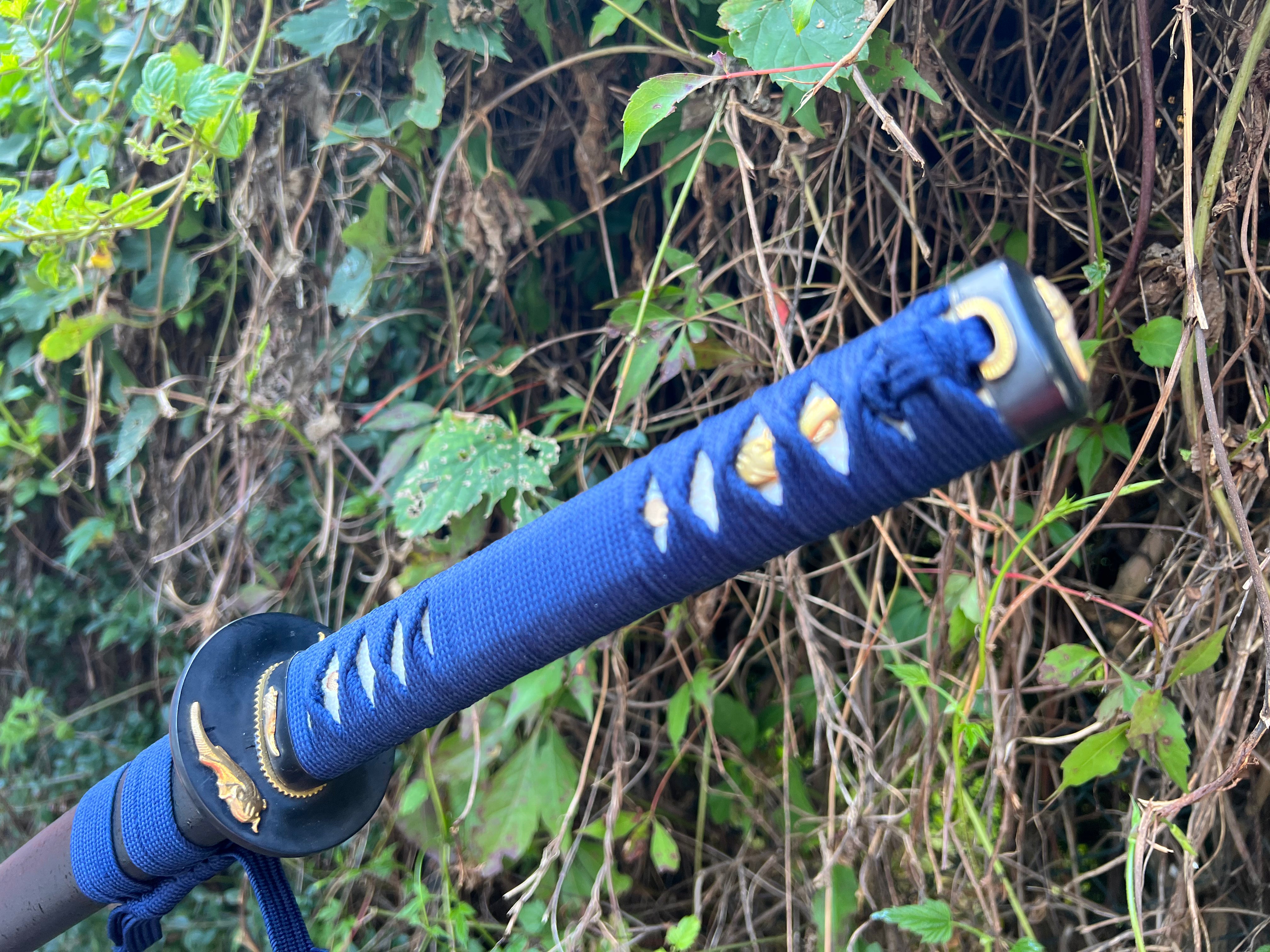 John Lee Imori Wakizashi - (ready to fight and hand forged)
---
The John Lee Imori Wakizashi is a sword characterized by its simplicity and the golden ornamental newts on the fittings that give it its name-"Imori", the Japanese word for the mountain newt.

** Special features: **

-** Hand-forged blade: ** Shinogi-Zukuri-style blade with hollow (Bo-Hi) was made of high-quality 1045 carbon steel. It is sharply sanded and has an incorporated Hamon line, which makes for an authentic look.

-** Authentic details: ** The handle winding made of black cotton is in the catate maki style (war development). The black wooden sheath is matt lacquered in the Kuroishime style, with glossy black patent leather.

-** High quality materials: ** Only high quality, authentic materials are used. The blade clamp (habaki) and washers (seppa) are made of brass, and the traditional handle winding is underlaid with real ray skin.

** Technical Details:**

-Blade length: 53 cm
-Total length: 79 cm
-Length of the handle: 25 cm
-Weight: 830g (without scabbard)

This John Lee Imori Wakizashi is not only an impressive sword, but also an artful collector's item. The carefully designed details, the high quality workmanship and the traditional elements make this sword a tribute to Japanese swordsmanship. Whether for presentation or as part of your collection, the Imori Wakizashi will surely draw attention and reflect the aesthetics and elegance of Japanese culture.