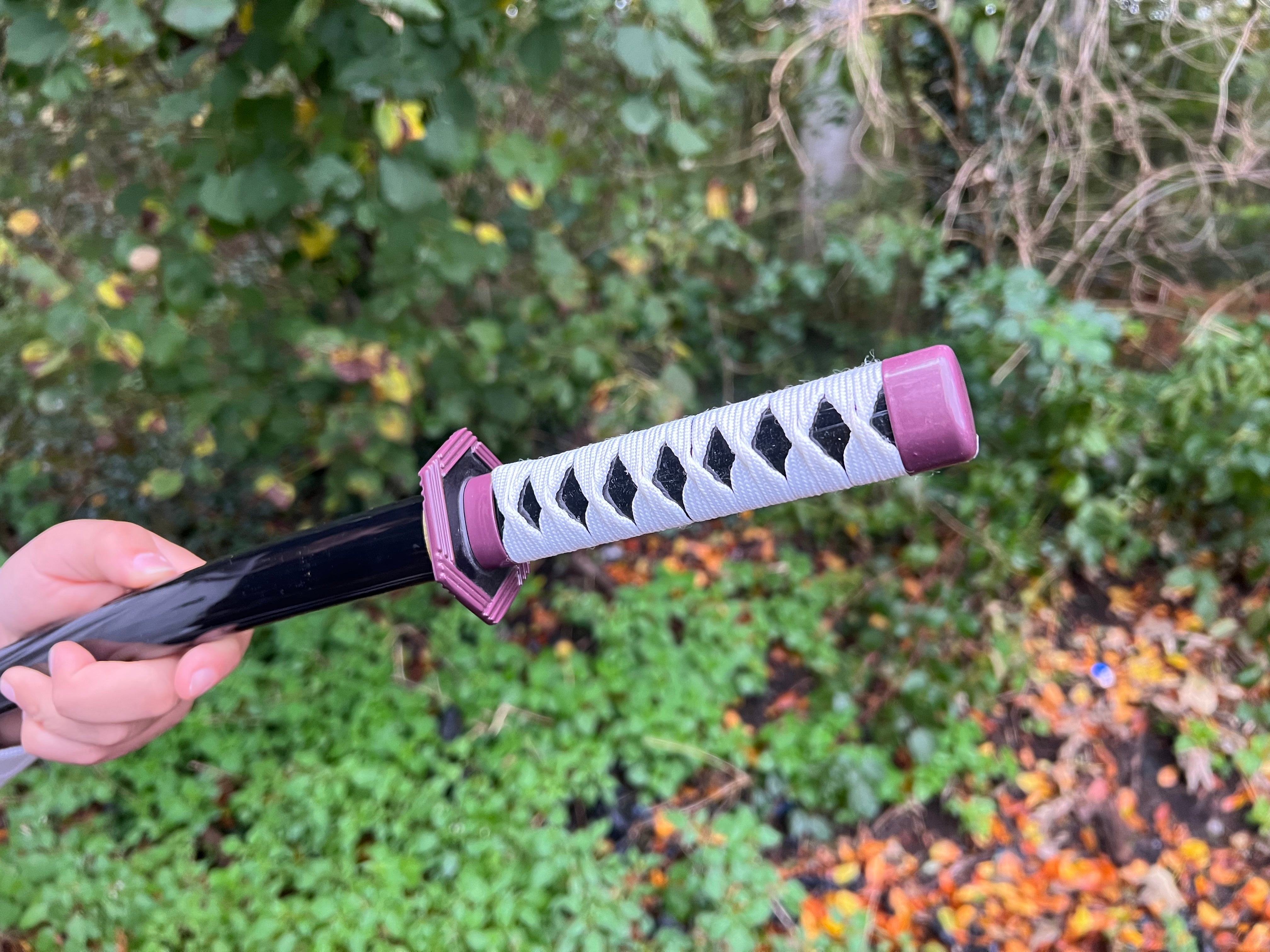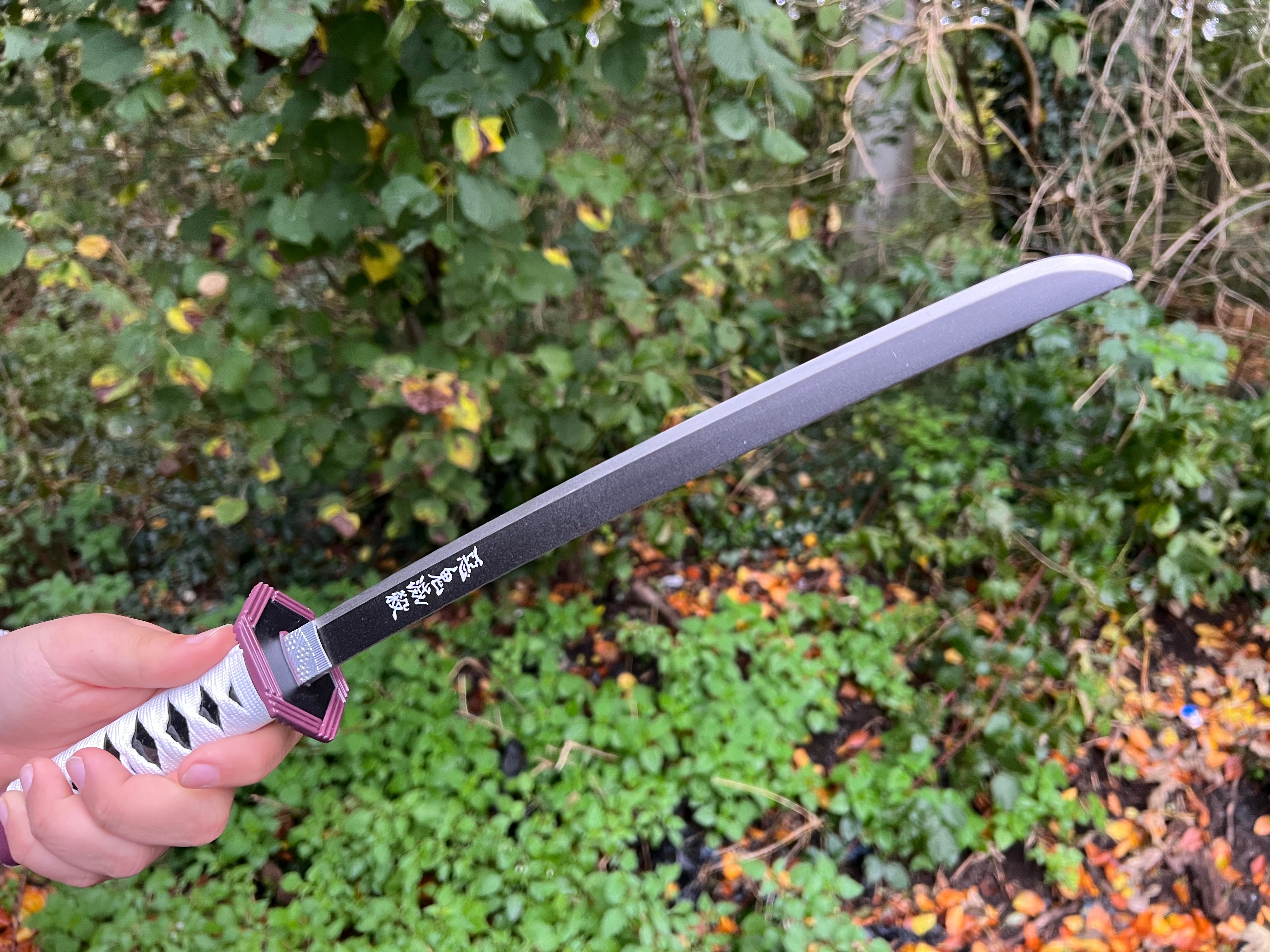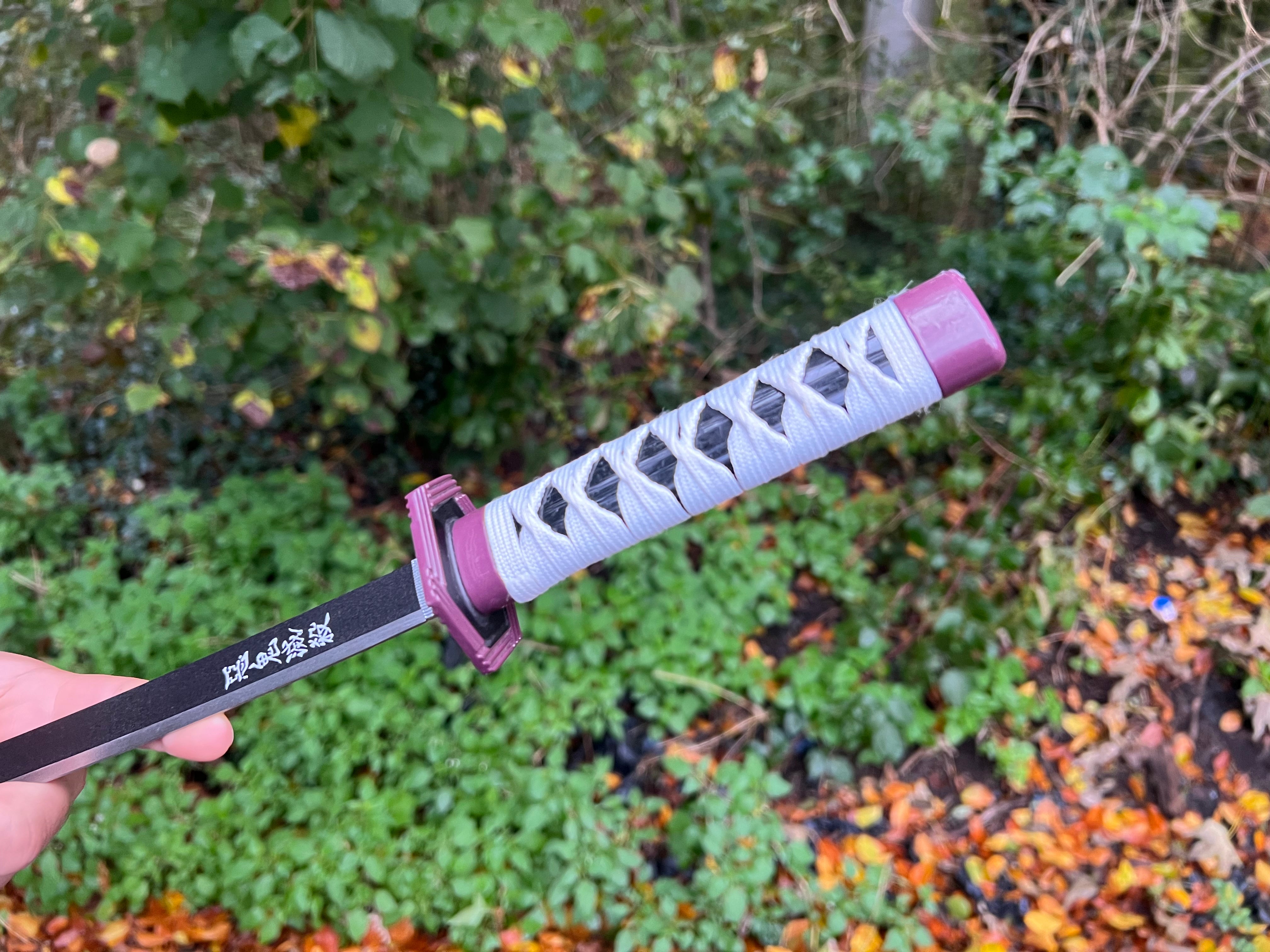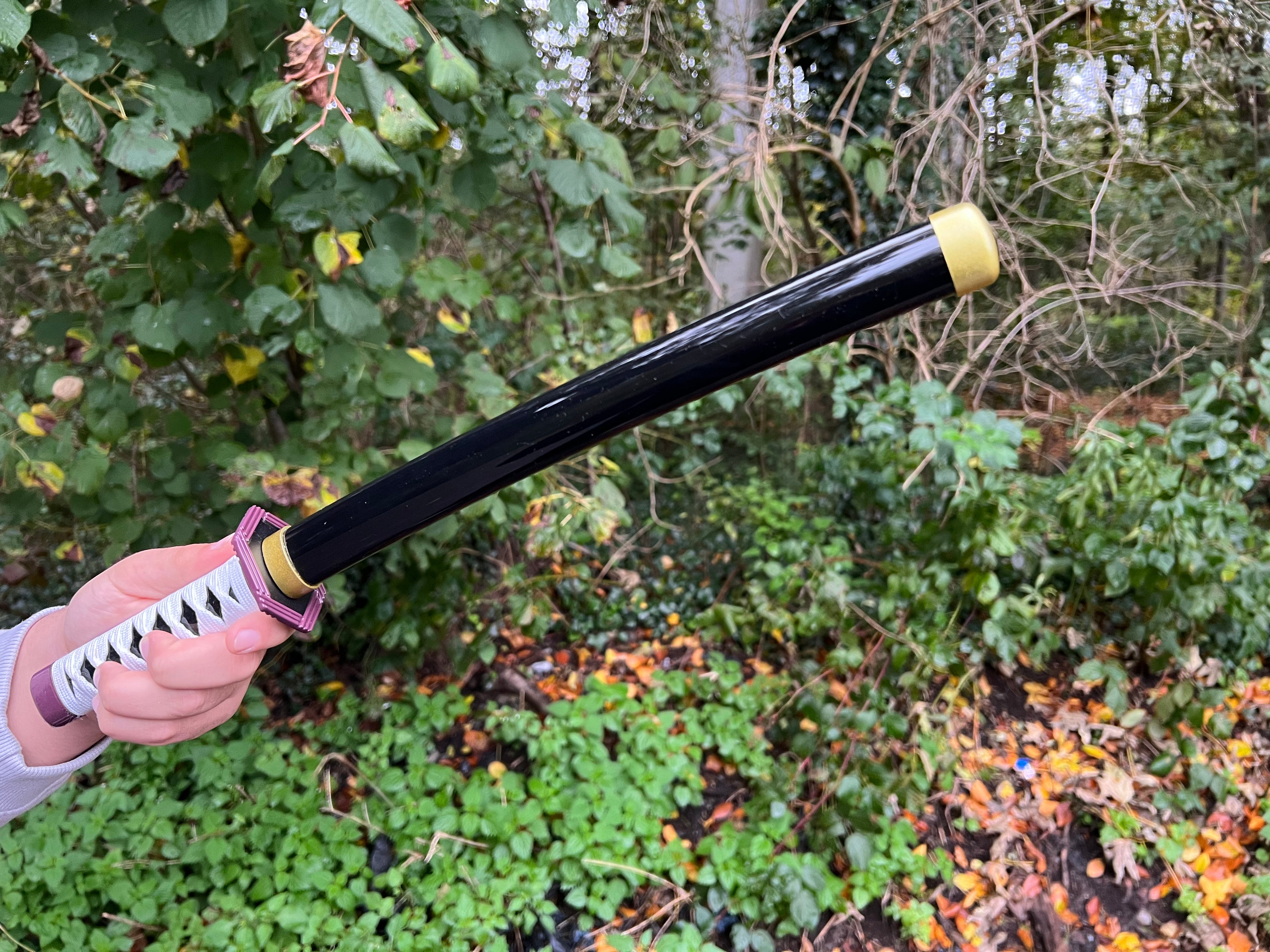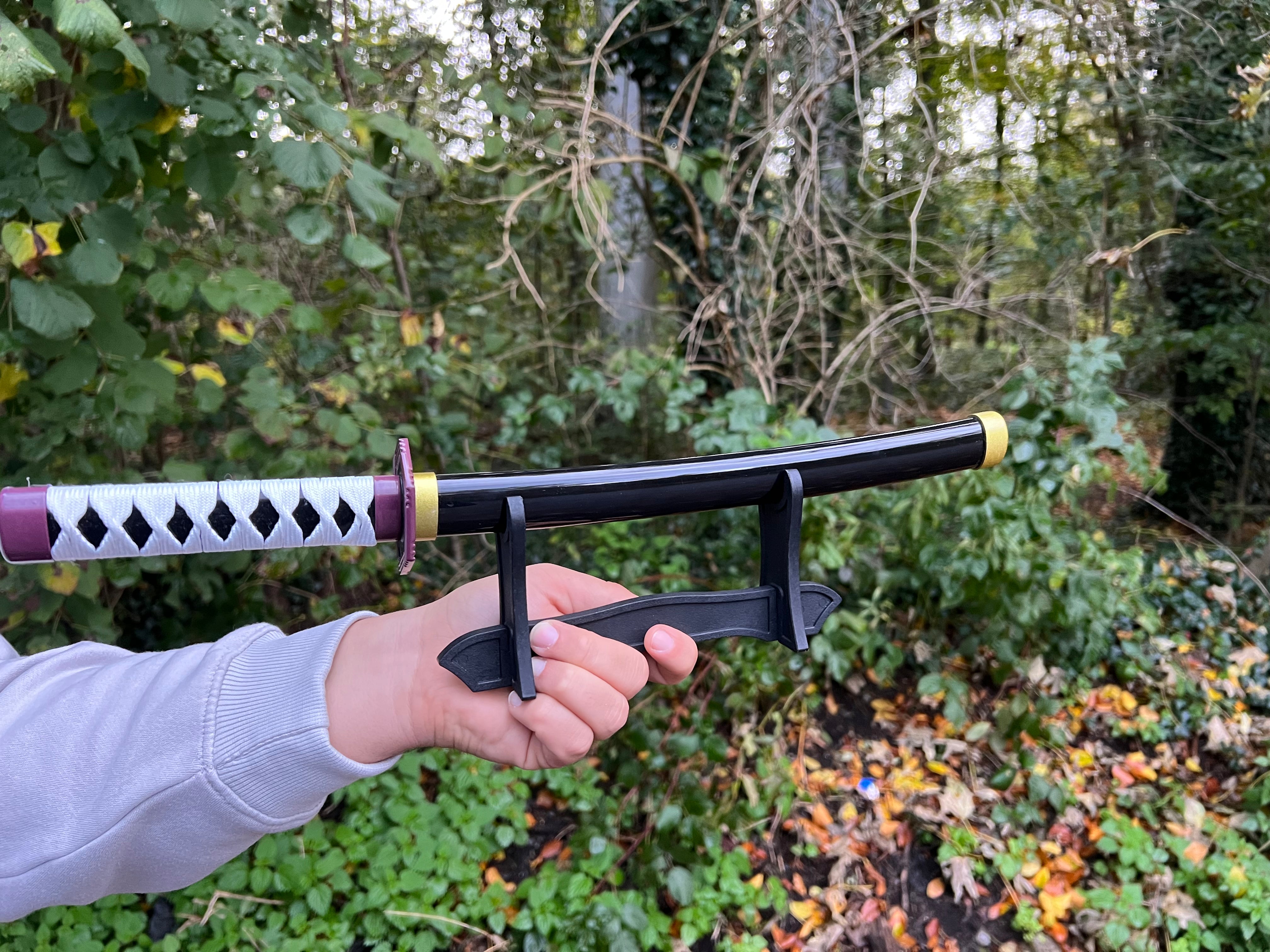 Giyu Tomioka Katana - Demon Slayer Mini Katana
---
The Giyu Mini Katana is a unique sword wielded by the water column Tomioka in the Demon Slayer series. The sword helps the demon hunter to wipe out the demons that threaten and kill innocent people. Tomioka is the first demon hunter that the main protagonist, Tanjiro Kamado, encounters in the series. Although Tomioka has a very calm personality, his incredible strength makes him one of the pillars of the demon hunter organization.
Giyu Tomioka is the water column and uses water breathing to defeat his enemies. He is also the inventor of the Tenth Form of Water Breathing, which he uses in battle to defeat his opponents.
The Giyu Mini Katana is an excellent sword that fans of the series will appreciate. The sword is 425mm long (with scabbard 450mm), the blade is 280mm long and it weighs 144g (with scabbard 224g).
The blade of the sword is made of high quality steel to ensure high durability and quality. The handle and sheath are made of durable plastic to ensure comfortable handling. The sword is decorated with the water column Tomioka coat of arms, which gives the sword an authentic look.
The Giyu Mini Katana is a must-have for any Demon Slayer fan. Order your own Giyu Mini Katana and follow in the footsteps of the brave demon hunters!