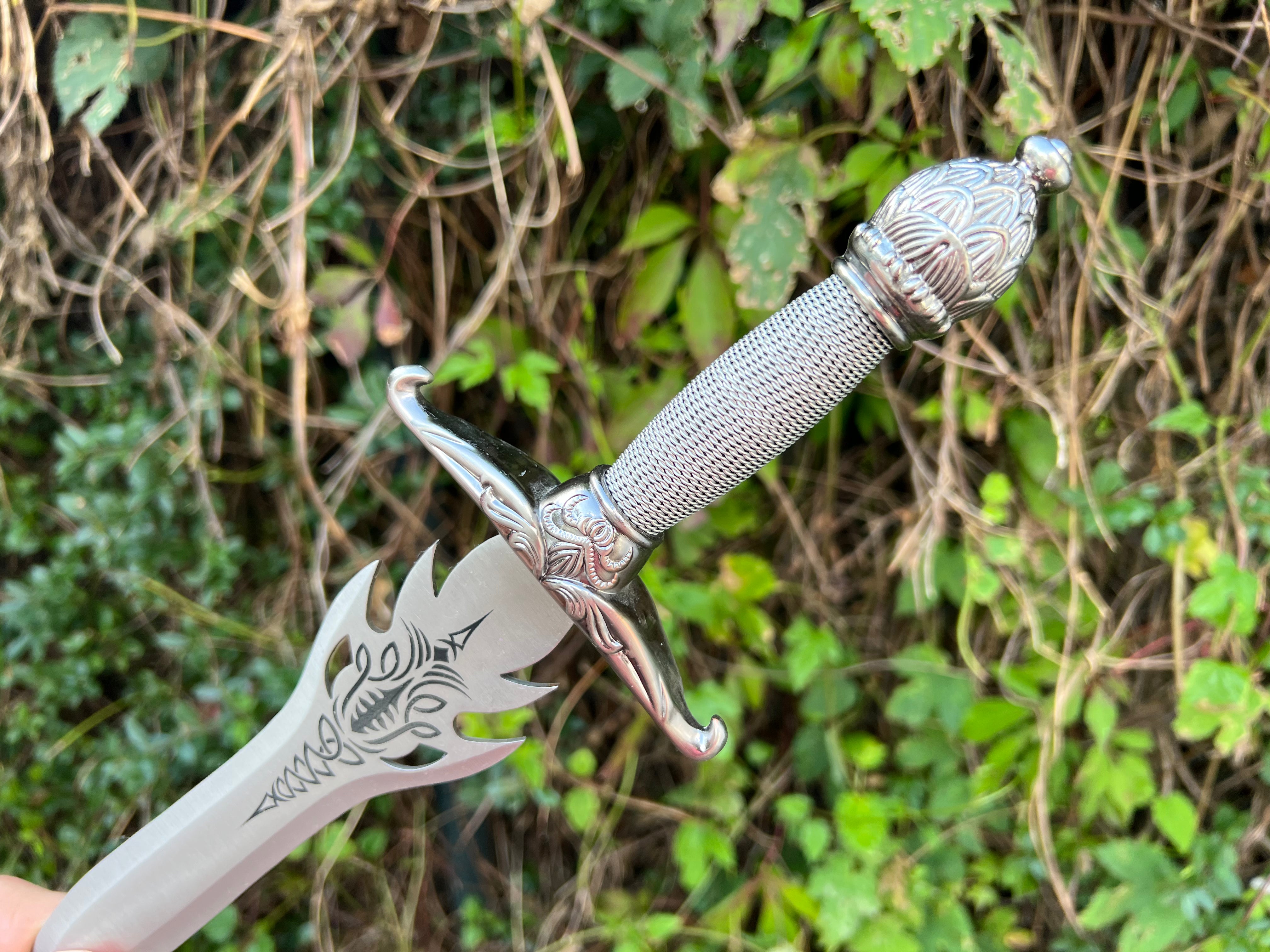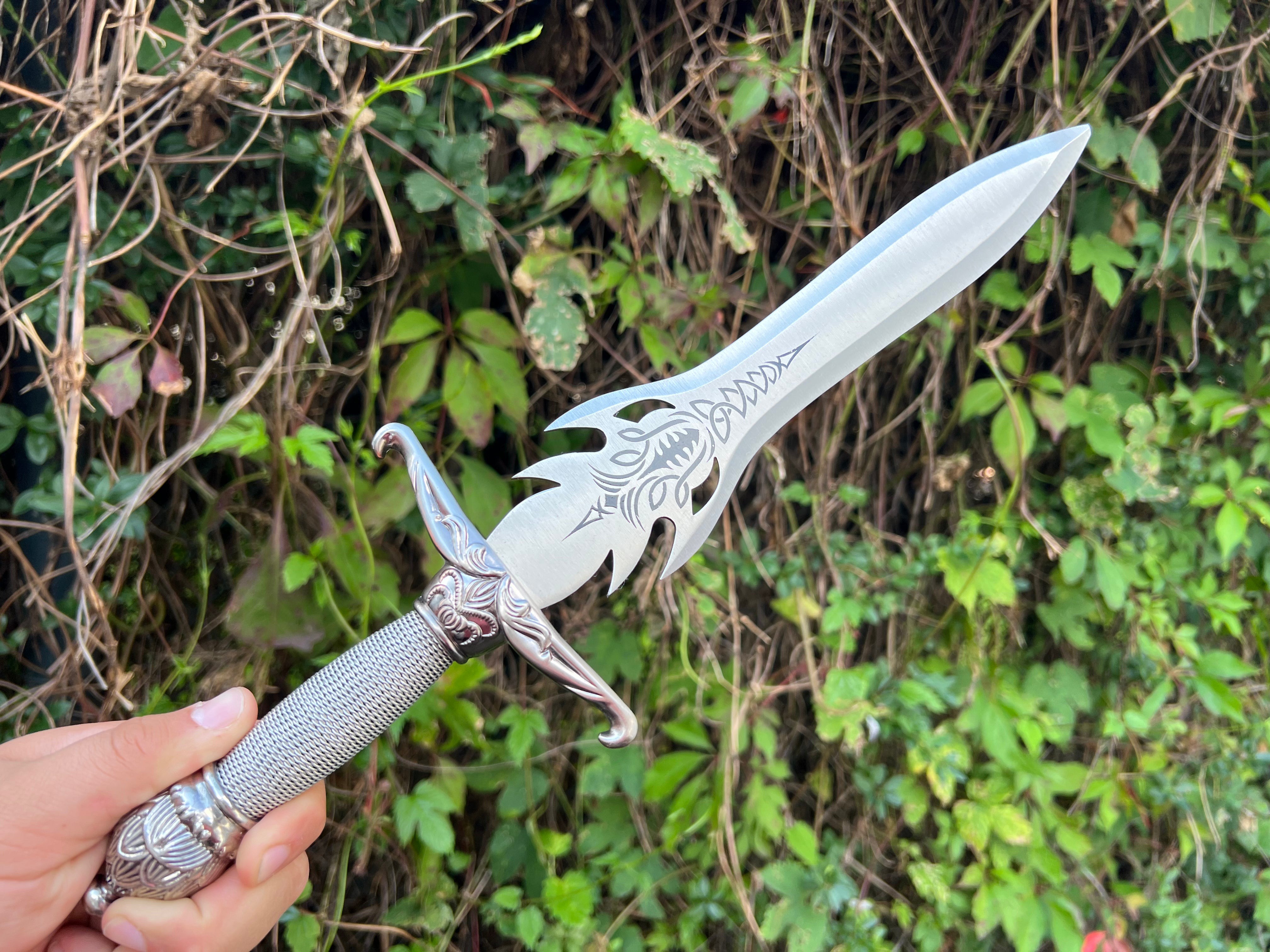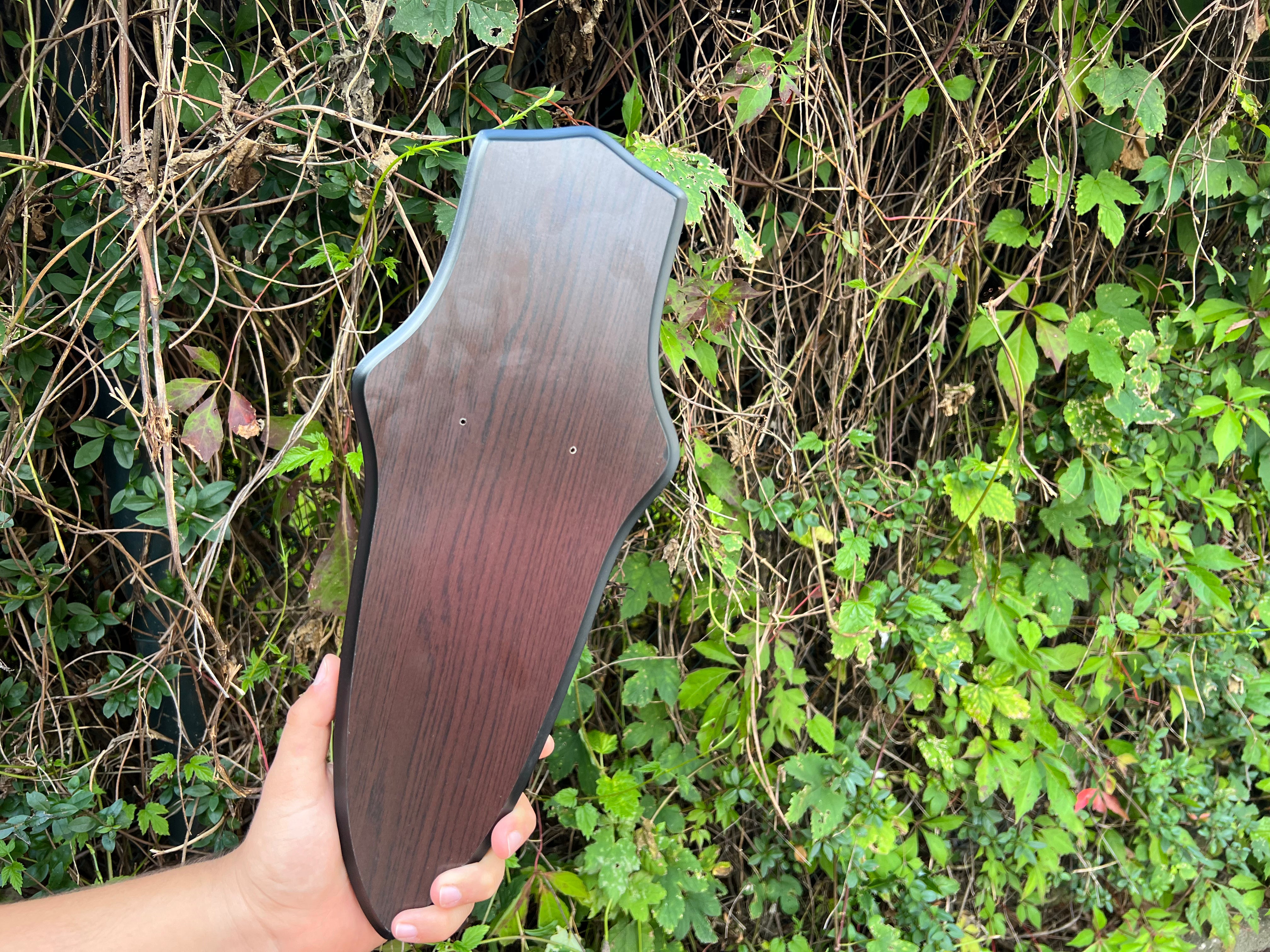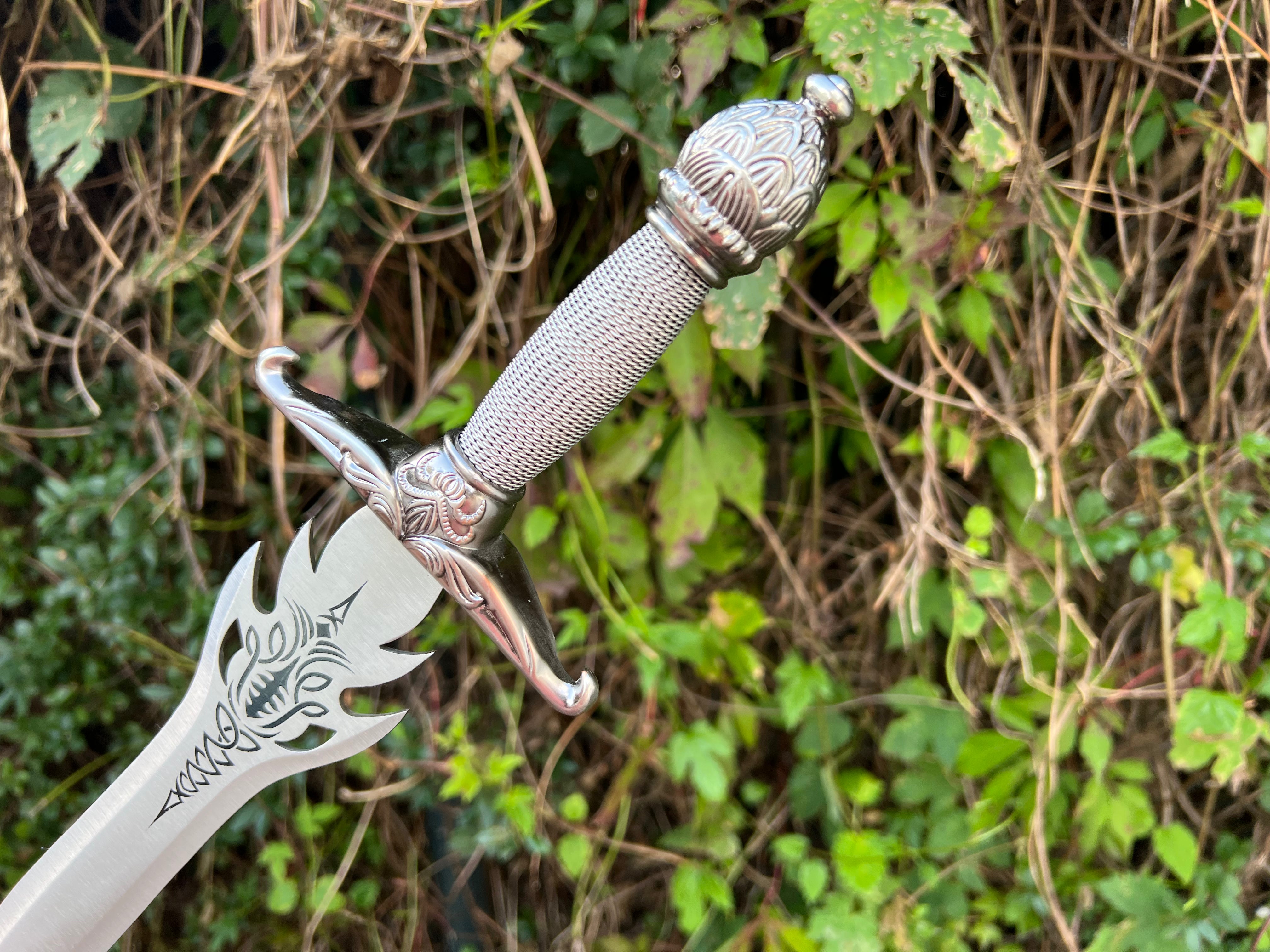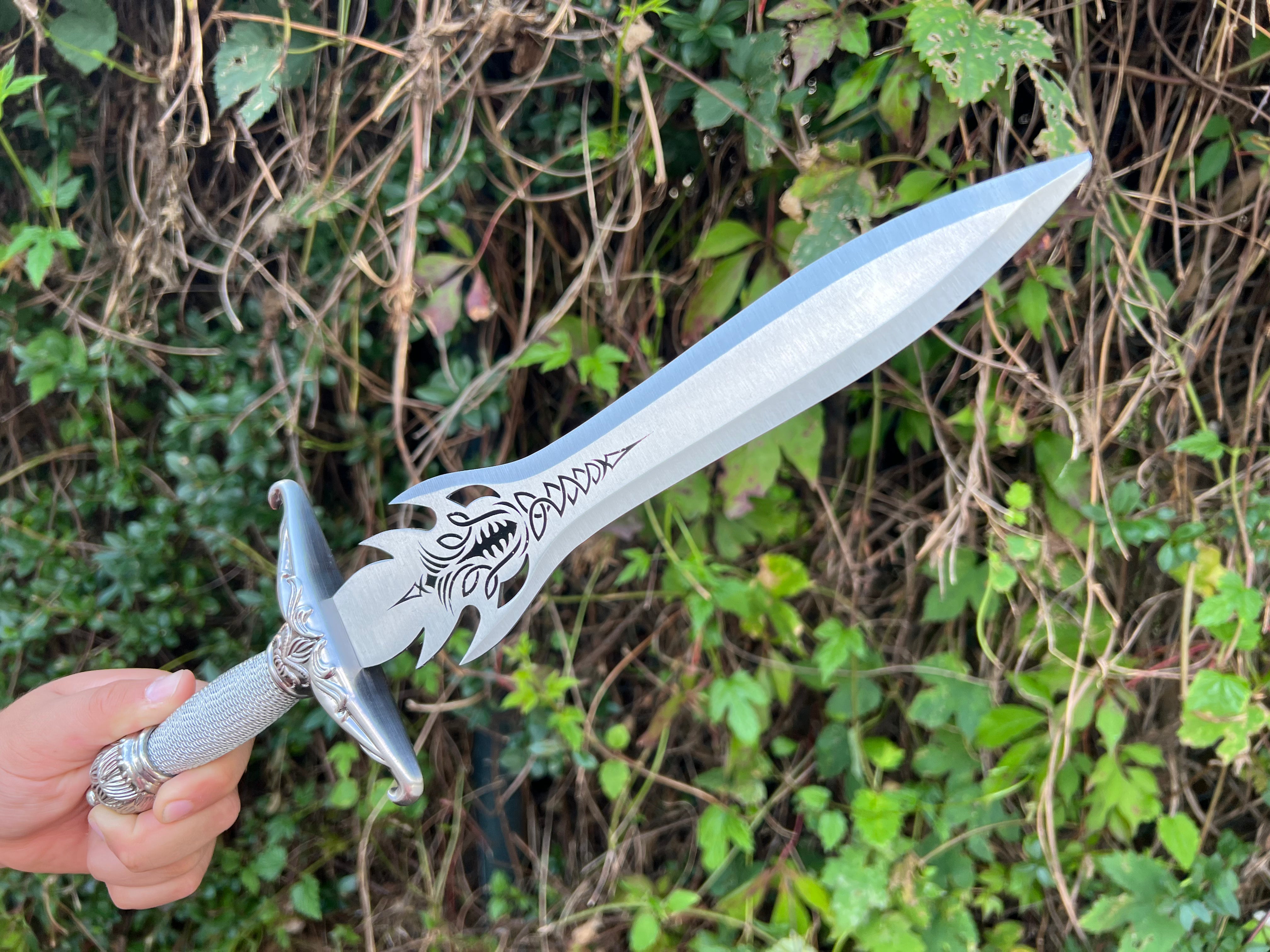 Fantasy Dolch - Death Spiral
---
The fantasy dagger "Death Spiral" is an impressive piece that stimulates the imagination and stands out with its unique design.

** Besonde Merkmale:**

-** Eye-catching design: ** The "Death Spiral" dagger is characterized by its extraordinary and eye-catching design. The spiral blade and noble style give it a mysterious and captivating aura.

-** High quality materials: ** The blade of the dagger is made of steel, which ensures stability and longevity. The handle is wrapped in steel wire, which not only ensures a secure grip, but also gives a rustic and authentic look.

-** Including wall mount: ** The "Death Spiral" dagger comes with a wooden wall mount. This will allow you to present the dagger in style on your wall and give it a special place in your collection.

** Technical Details:**

-Total length: 390mm

The fantasy dagger "Death Spiral" is not only a decorative element, but also a conversation piece. With its unique design and high-quality materials, it is an asset to any fantasy collection. Whether you are a fan of mysterious worlds or just fascinating designs, this dagger will surely catch your attention.