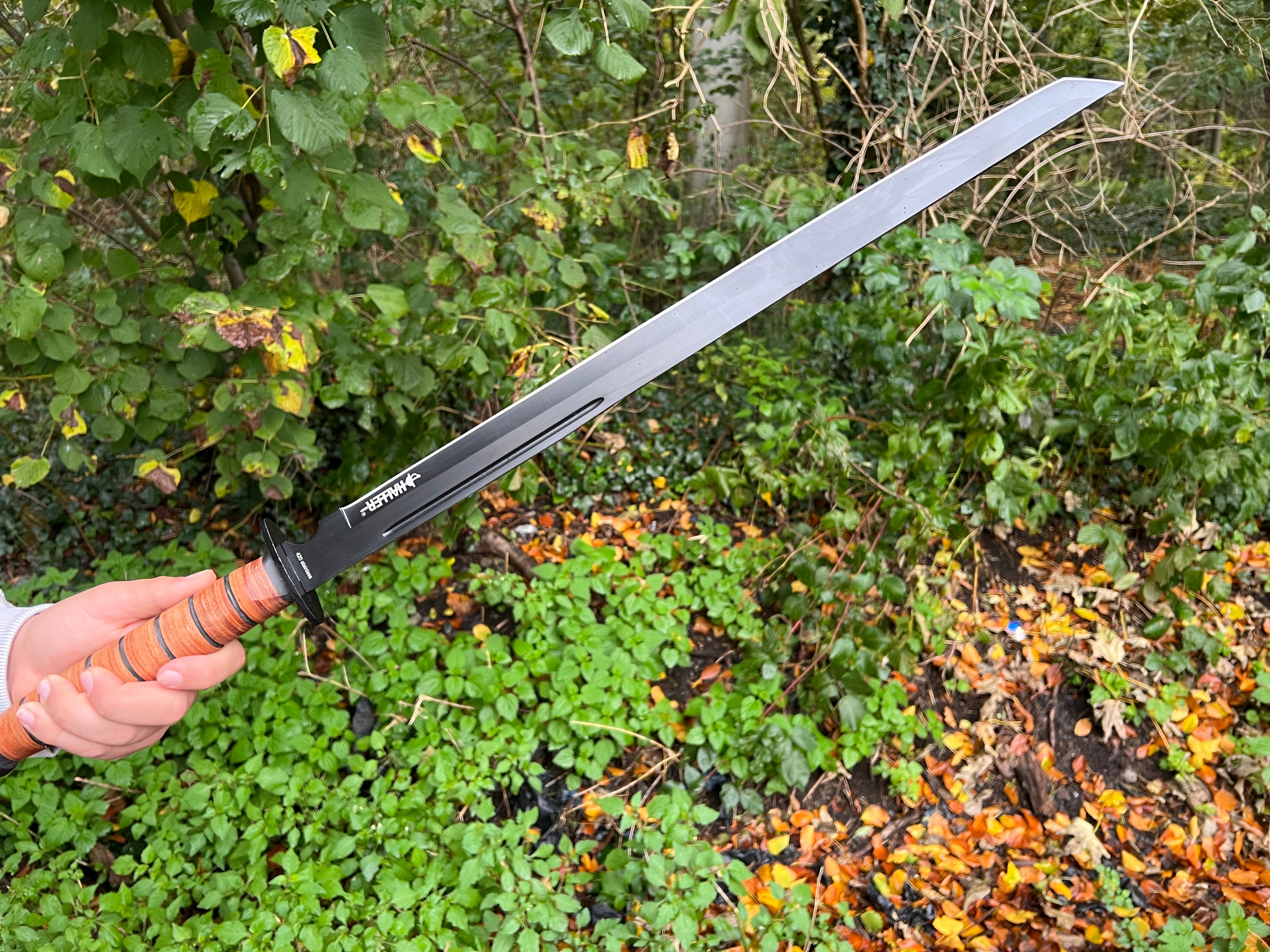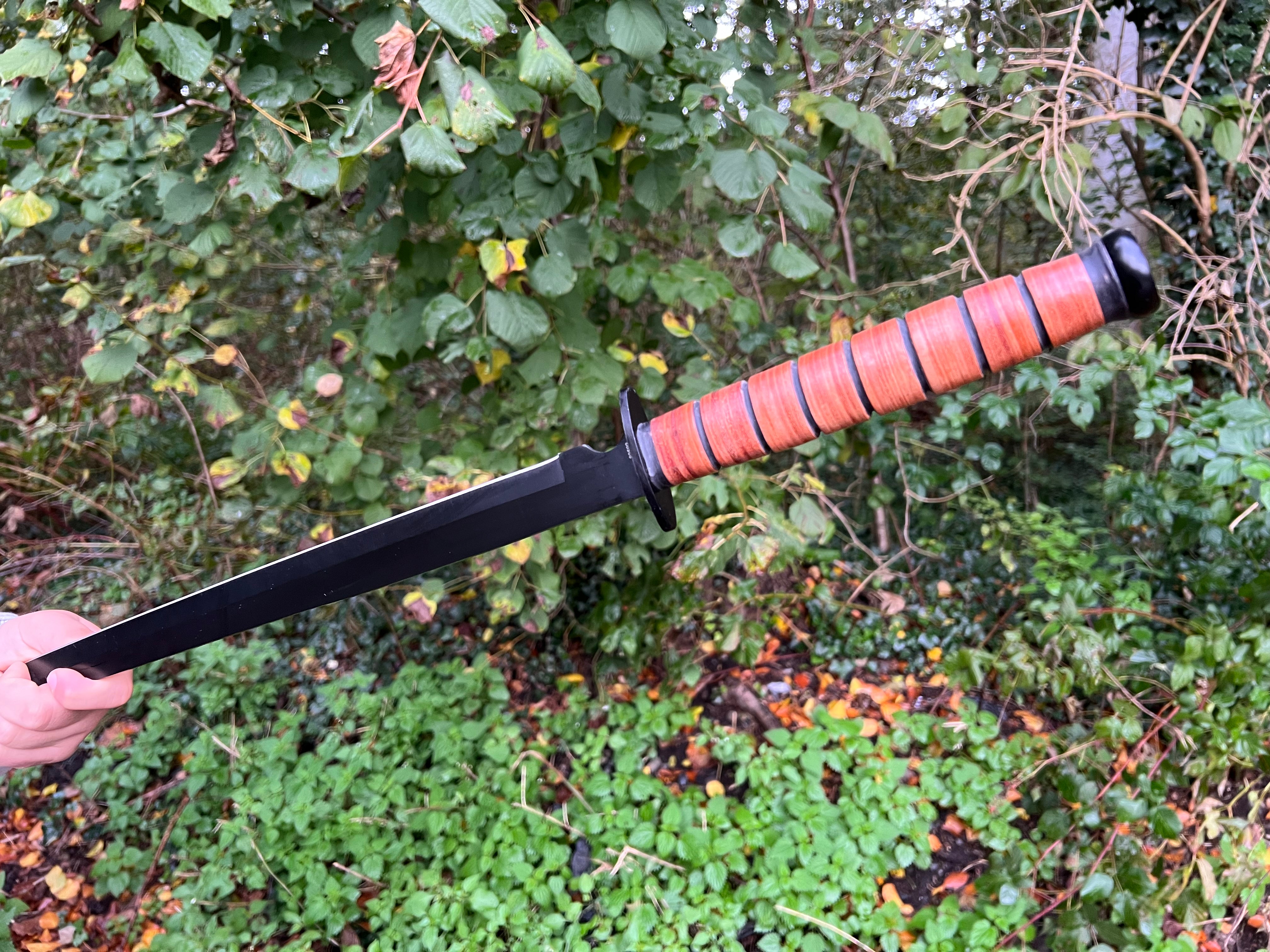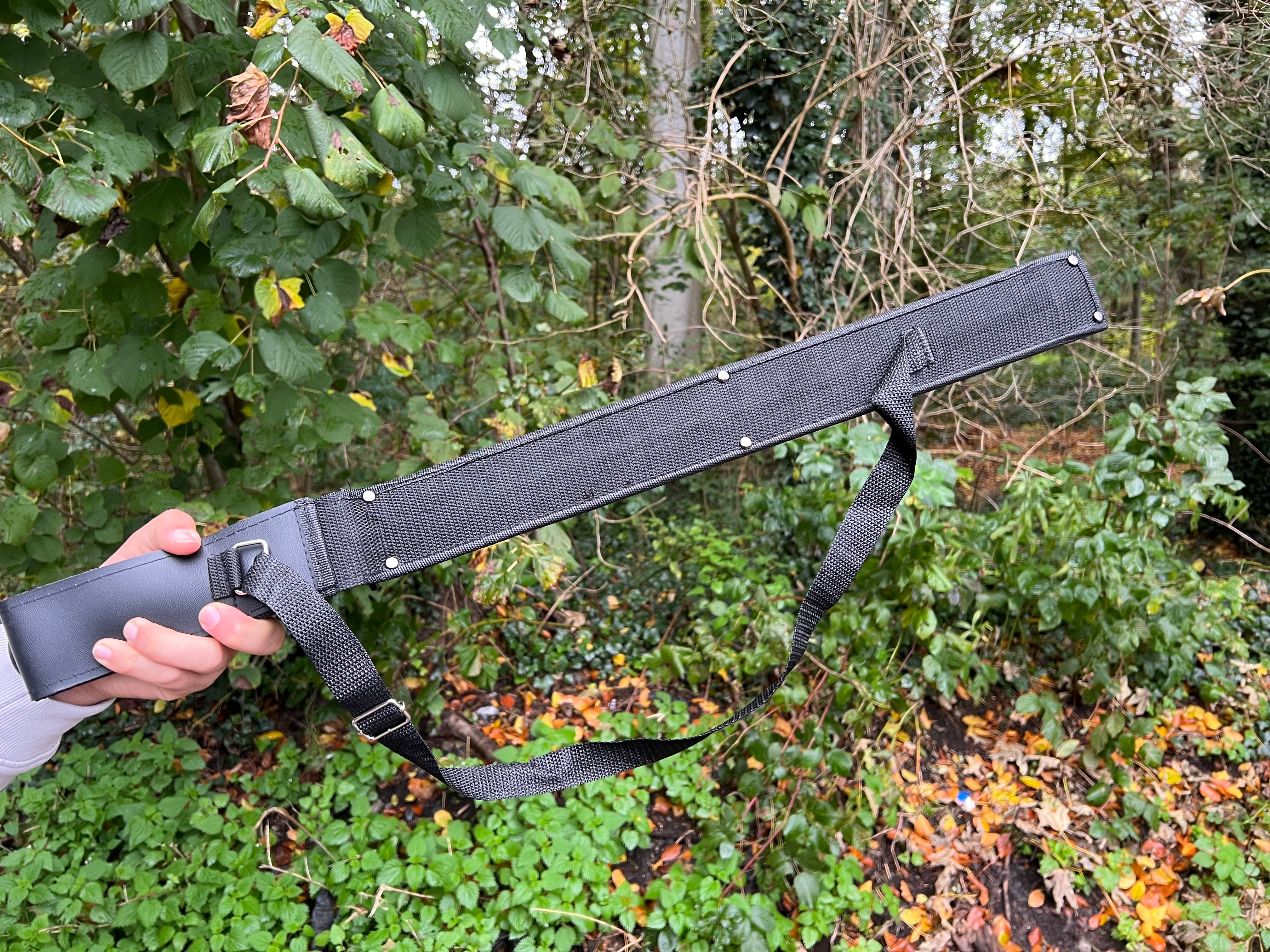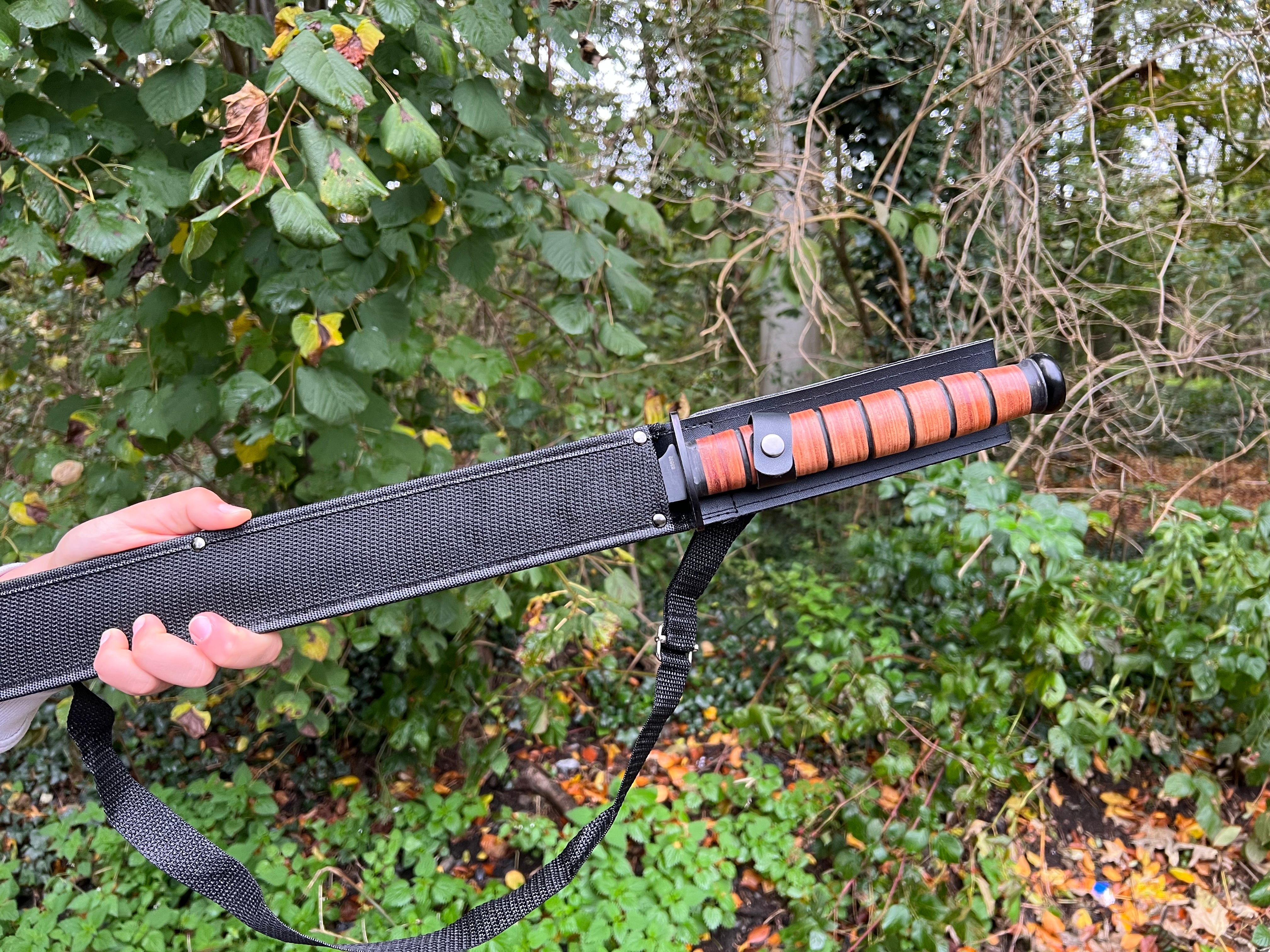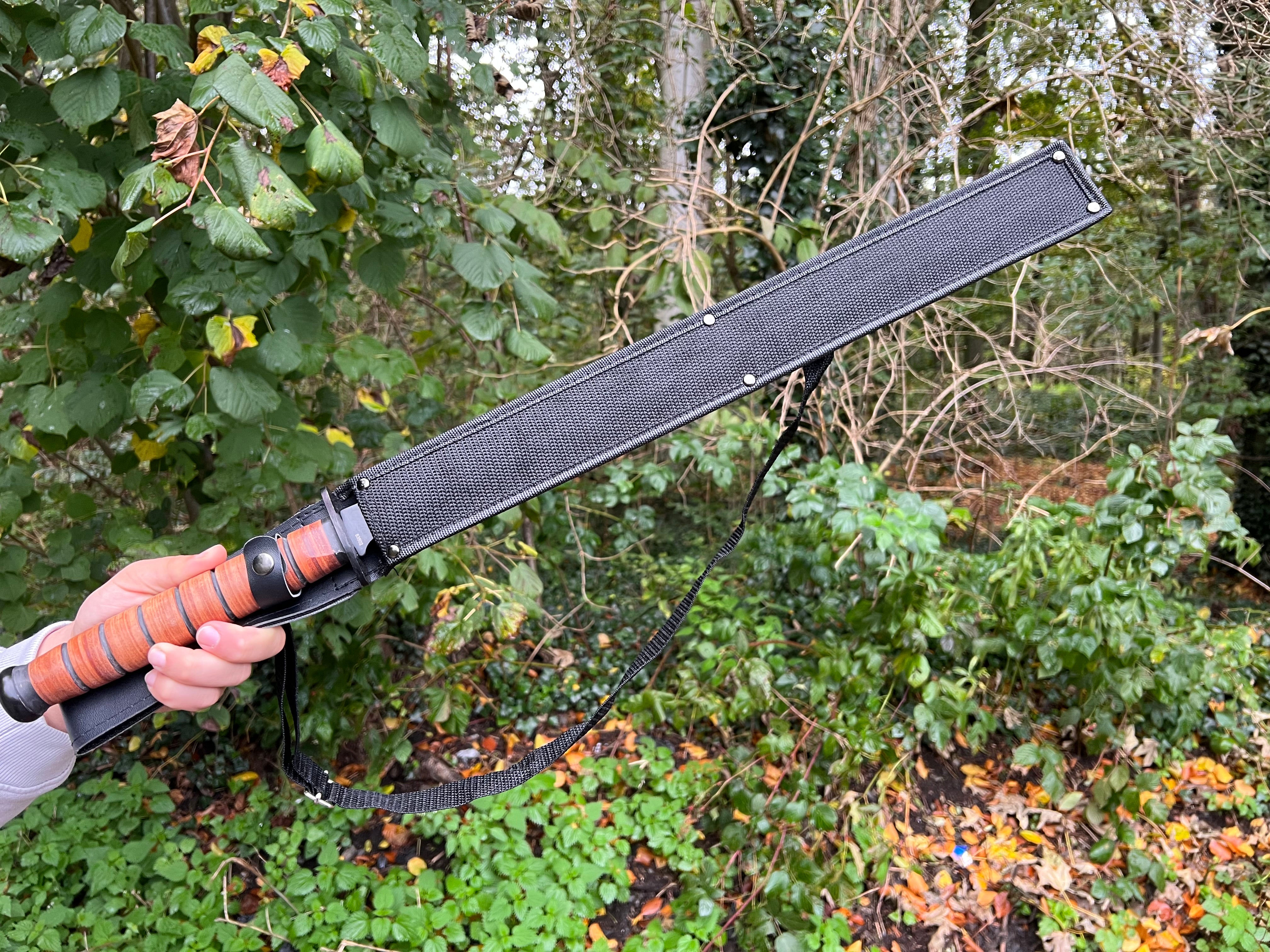 Elegant Ninja Sword with Authentic Leather Wound Stainless Steel Blade and Stylish Nylon Sheath
---
Discover the balance between tradition and finesse with our handmade ninja sword. A tribute to the art of swordsmiths, this masterfully crafted piece lends a deeper meaning to any collection or practice.
Properties for highlight:
Traditional craftsmanship: Each sword is characterized by a careful leather winding on the handle, which not only offers comfort, but also honors the historical heritage of the ninja.

Robust blade steel: Made of 420 stainless steel, the sword guarantees long-lasting sharpness and is easy to care for-ideal for training and exhibition fights.

Steel Accents: The paring bar and steel handle end add an extra layer of robustness and elegance to the sword.
Product details:
Blade material: High quality 420 stainless steel for reliable durability
Handle: Authentic leather for a firm and comfortable grip
Sheath: Practical and lightweight nylon sheath for easy transport
Handle length: 21 cm-balanced for optimal control
Blade length: 50 cm-perfect for precision and handiness
Total length: 71 cm-an impressive size that ensures lightness and agility
Weight: 560g-heavy enough for a realistic training experience
This ninja sword is more than just a weapon; it is a work of art that contains the wisdom and martial art of the ninja. It is the perfect complement for the equipment of a martial arts practitioner, a historical reenactor or a collector who wants to see the beauty and functionality combined in one piece. Experience the fusion of history and modernity with this exquisite ninja sword.