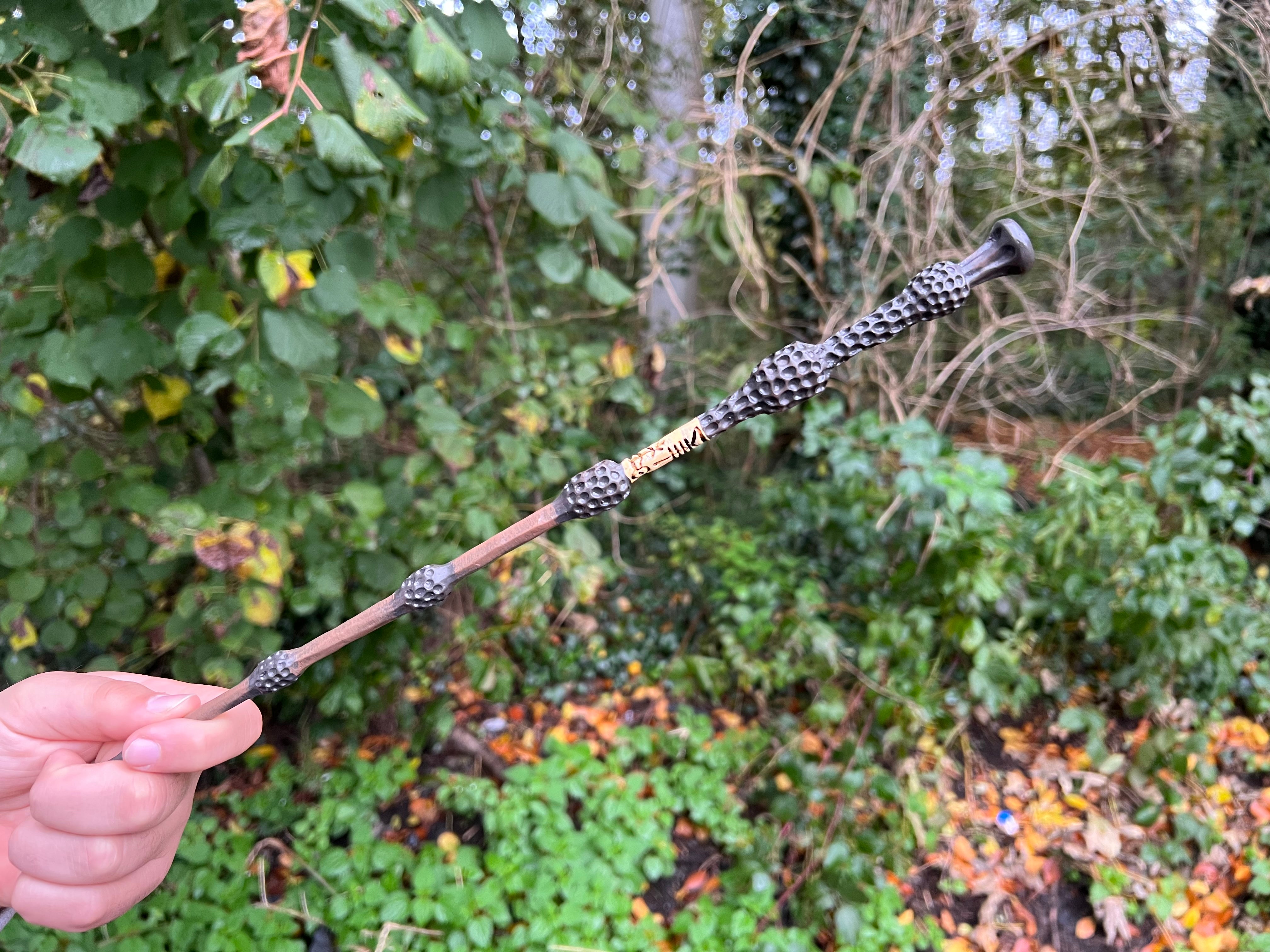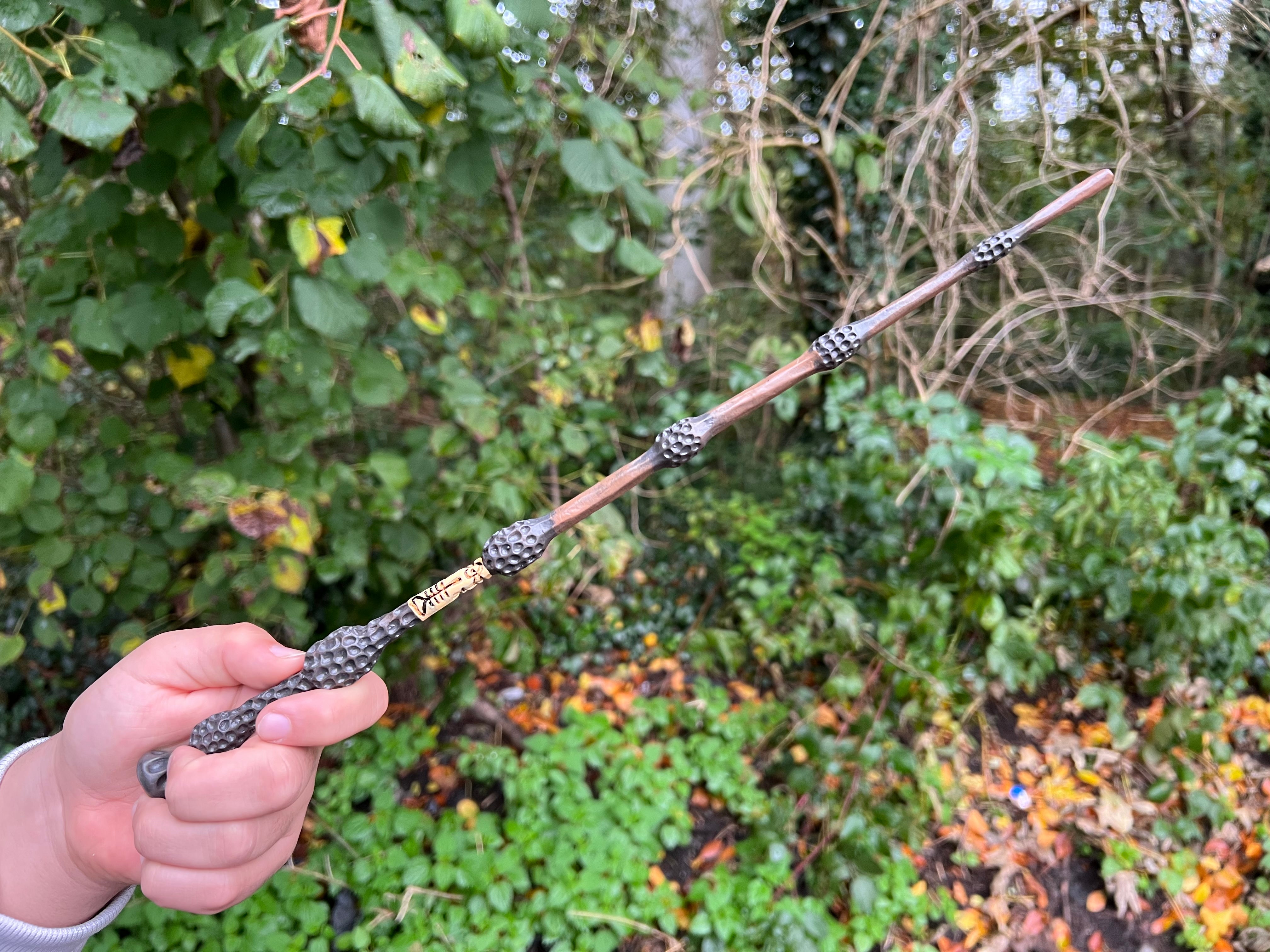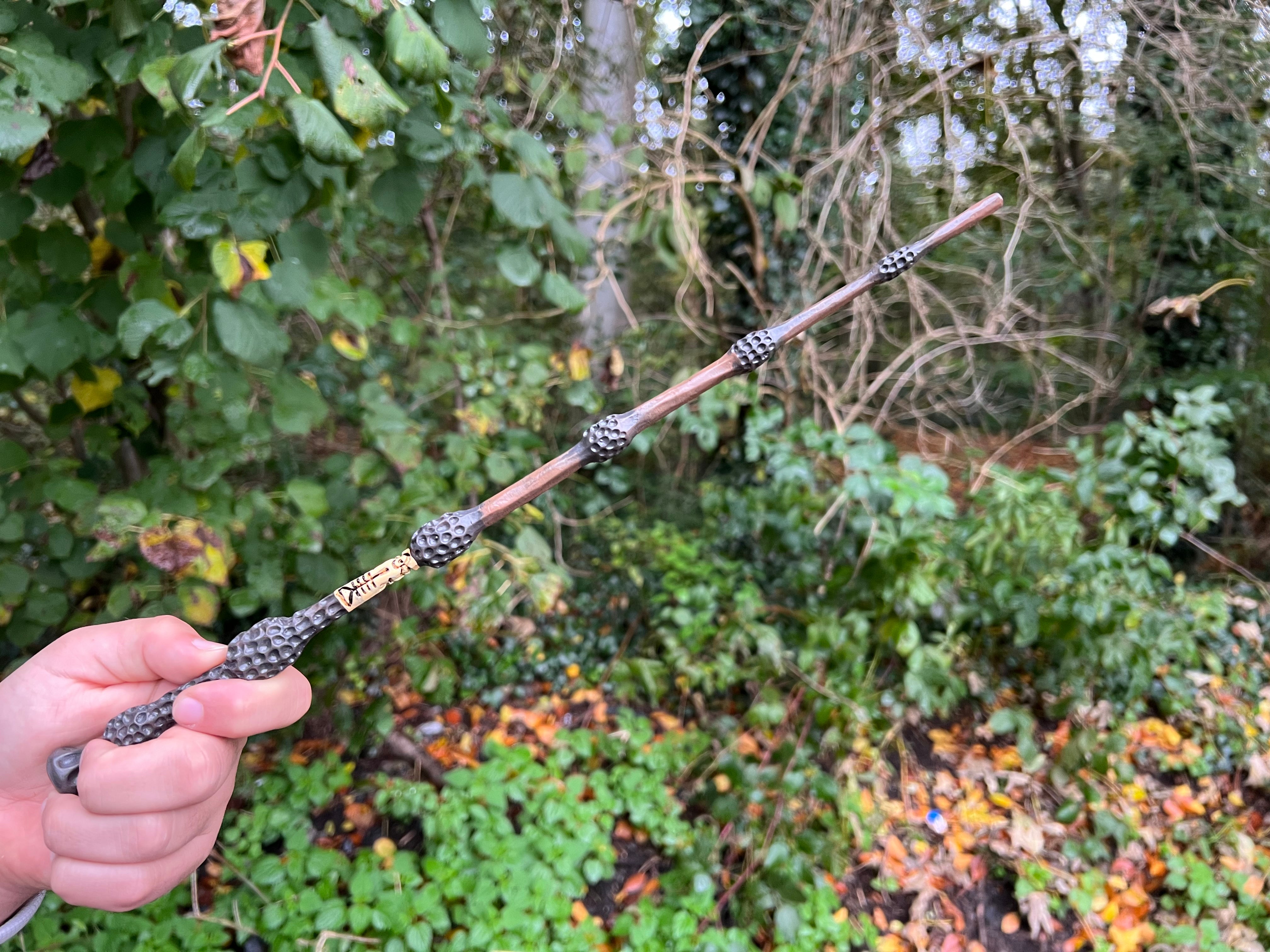 Dumbledore's Elderstab - Harry Potter
---
Follow in the footsteps of the most powerful headmaster of Hogwarts with this faithful replica of Dumbledore's Elder Staff, known as the most powerful magic wand that ever existed. The Elder Stab, a central artifact in the Harry Potter novels and films, symbolizes wisdom and leadership and is known for its role in the legendary story of the "Deathly Hallows".
Product Features:
Legendary Artifact: This magic wand is a faithful reproduction of the Elderstab as portrayed in the Harry Potter films, complete with the fine details and distinctive nicks that make it so distinctive.

Qualitative craftsmanship: Made from high-quality resin and equipped with a sturdy steel core, this magic wand promises longevity and an authentic hand feel worthy of any wizard.

Collectible: Whether for the showcase or daily wizardry, this wand is an absolute must for any Harry Potter enthusiast and collector of magical items.
Technical Specifications:
Material: Resin with a steel core for added stability, resulting in durable and solid construction without compromising aesthetics.
Length: Approximately 36 cm, the ideal size for a dignified and precise handling.
Weight: 200 grams, a perfect weight for the swing feeling of a real magic wand.
The Elder Stab is not just a toy, but an heirloom that will outlast generations of Harry Potter fans. This replica allows you to recreate the epic duels and magical moments from the movies, and your love for the wizarding world of J.K. Rowling live daily. Get a piece of magic home and become the master of the Elder Staff.