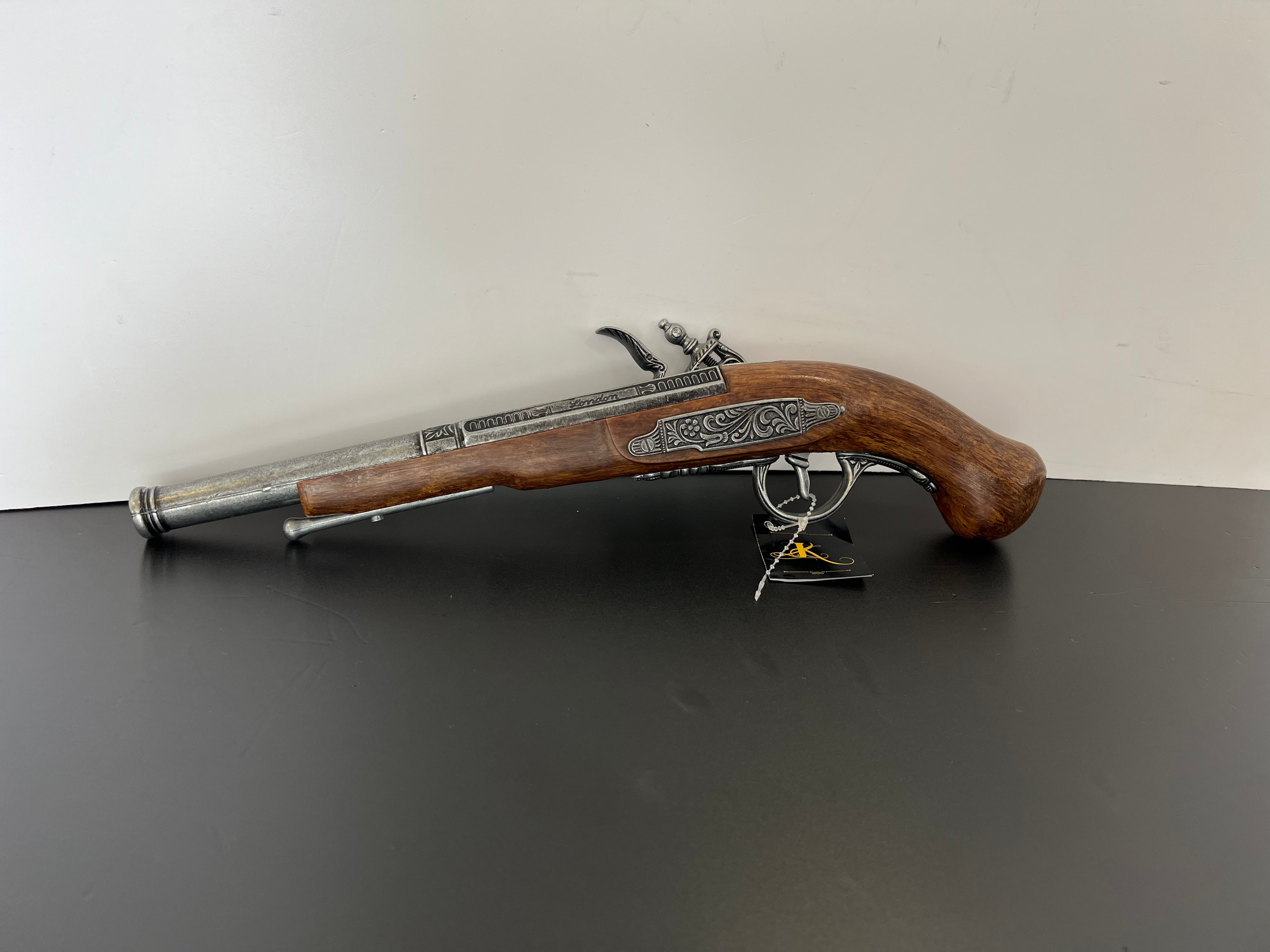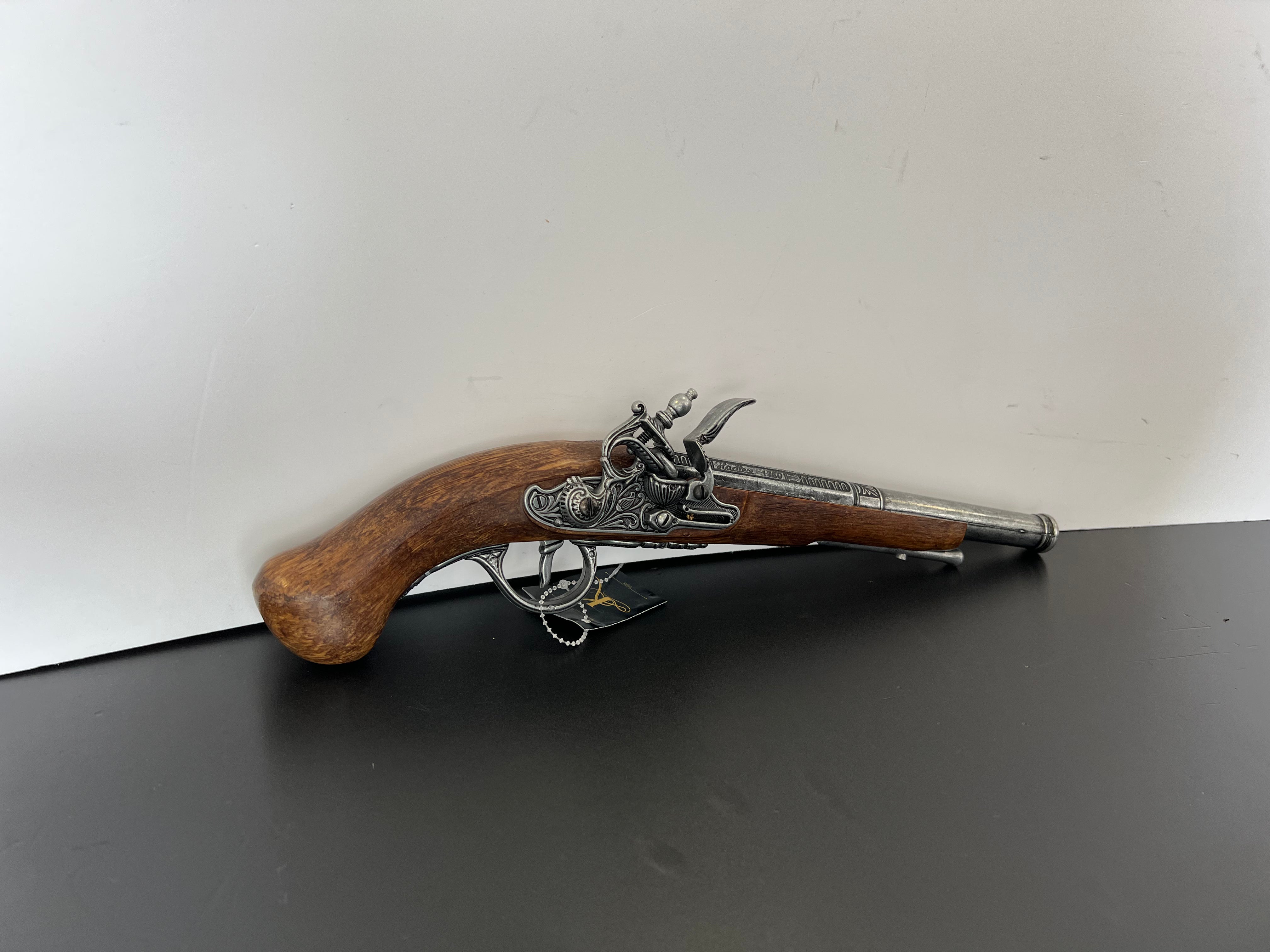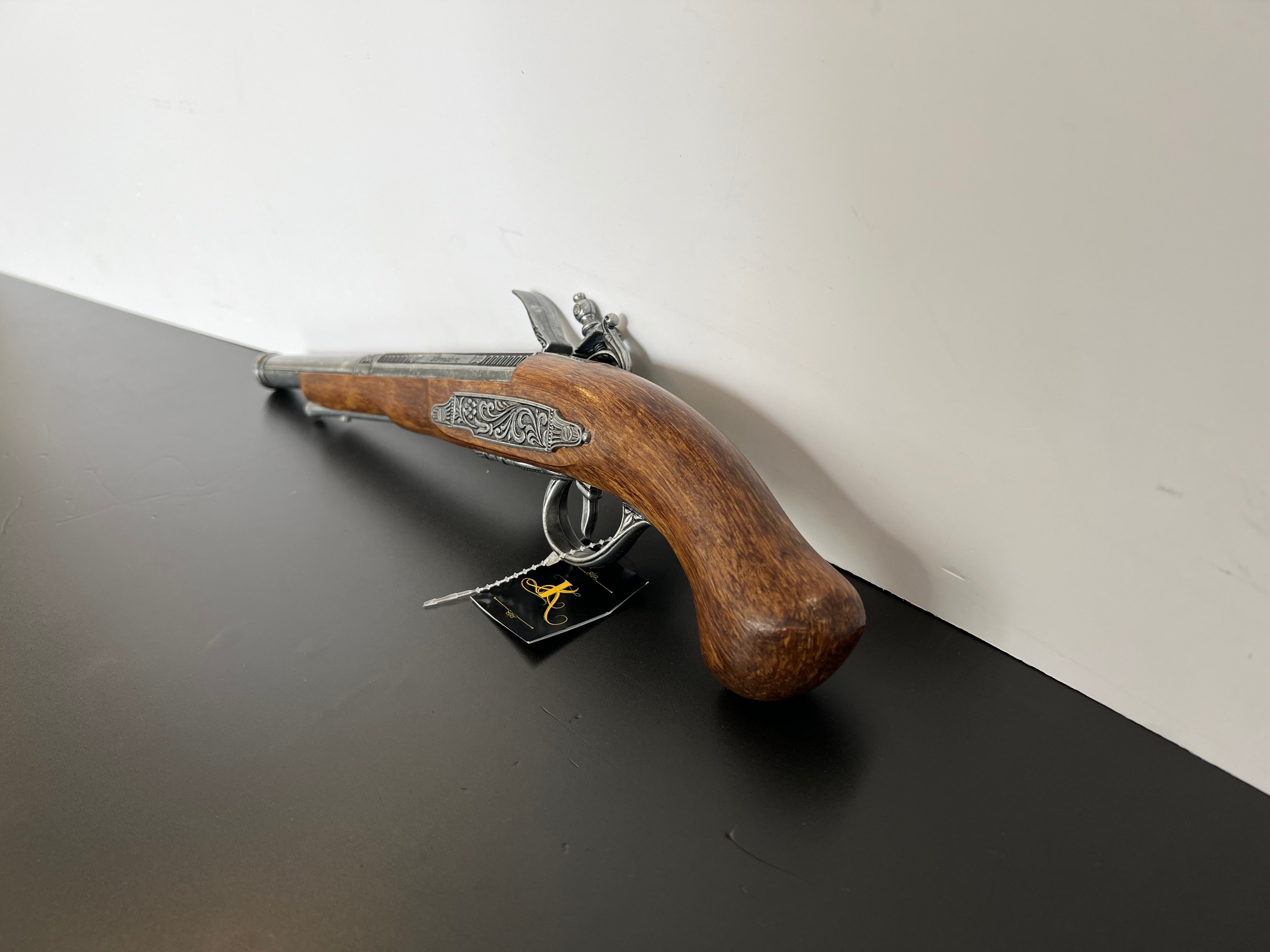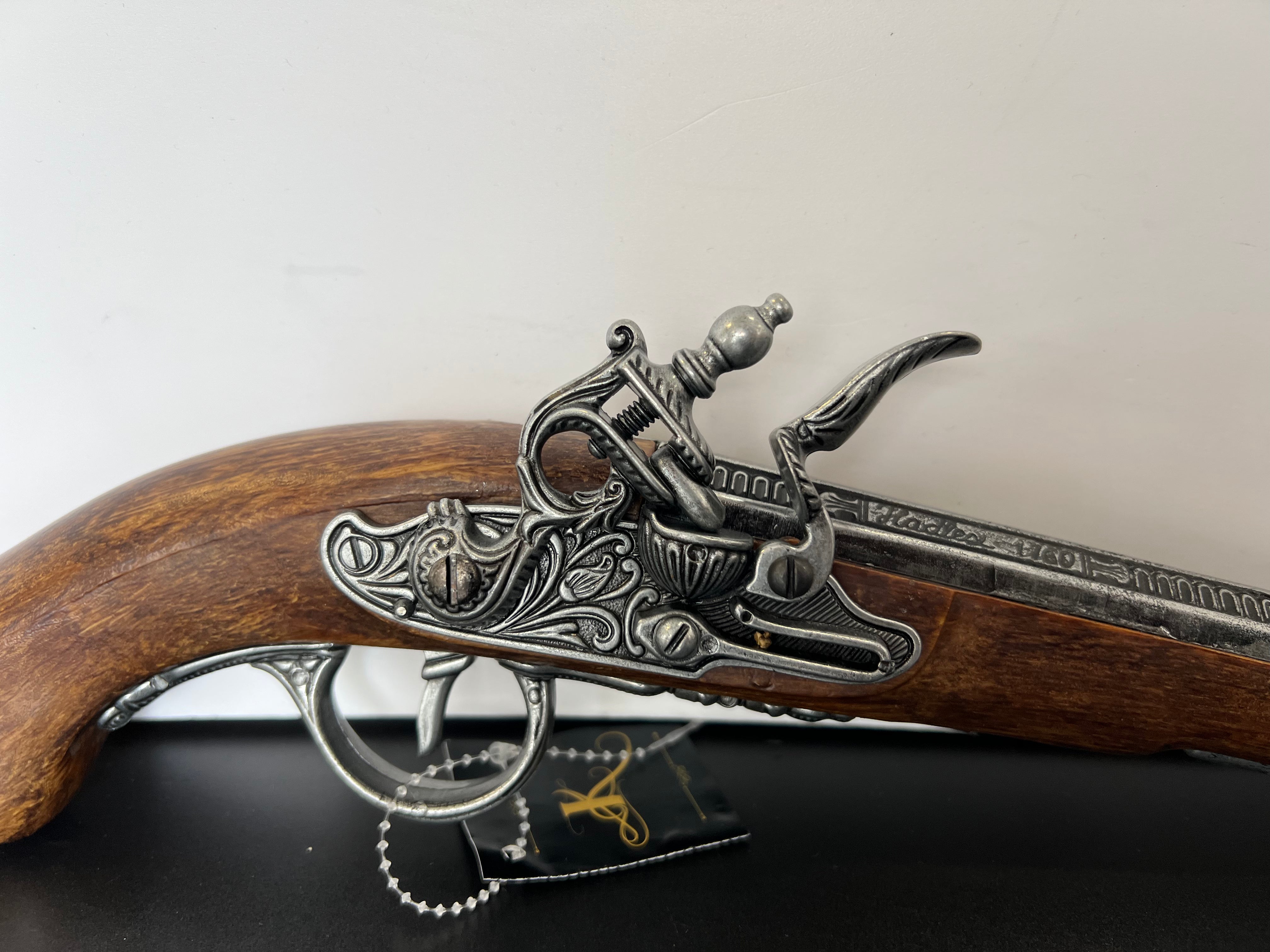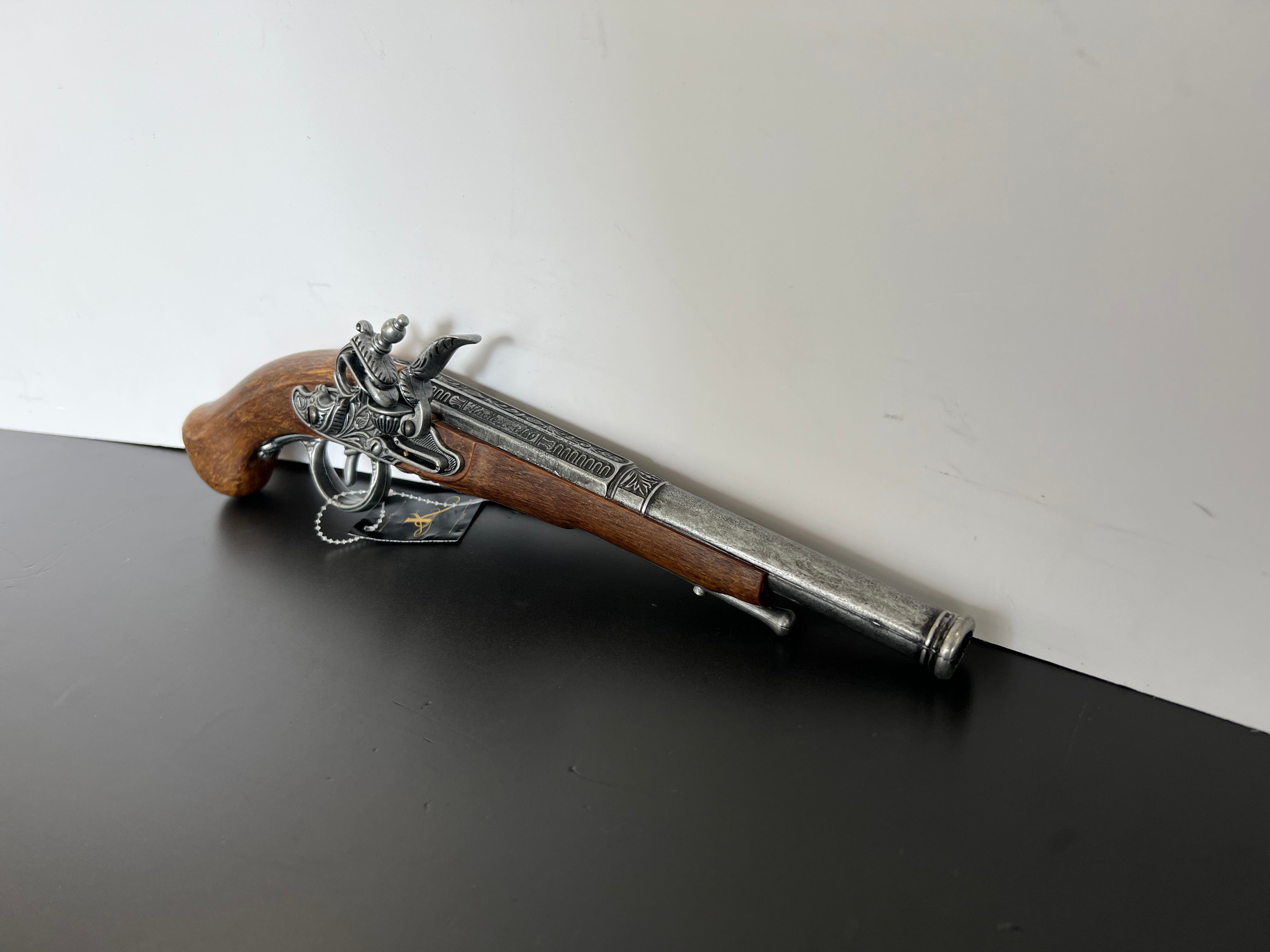 Deco pirate pistol
---
A fully articulated 18th century pirate pistol used by pirates from the Caribbean. These pistols were mostly used by pirates because, unlike rifles, these pistols were very cheap. Also, this type of guns are featured in many movies like Pirates of the Caribbean where our main character Jack Sparrow always carries one of these guns. 
The pistol has a length of 38cm 
In addition, the pistol has all the mechanics, but of course it cannot be fired.