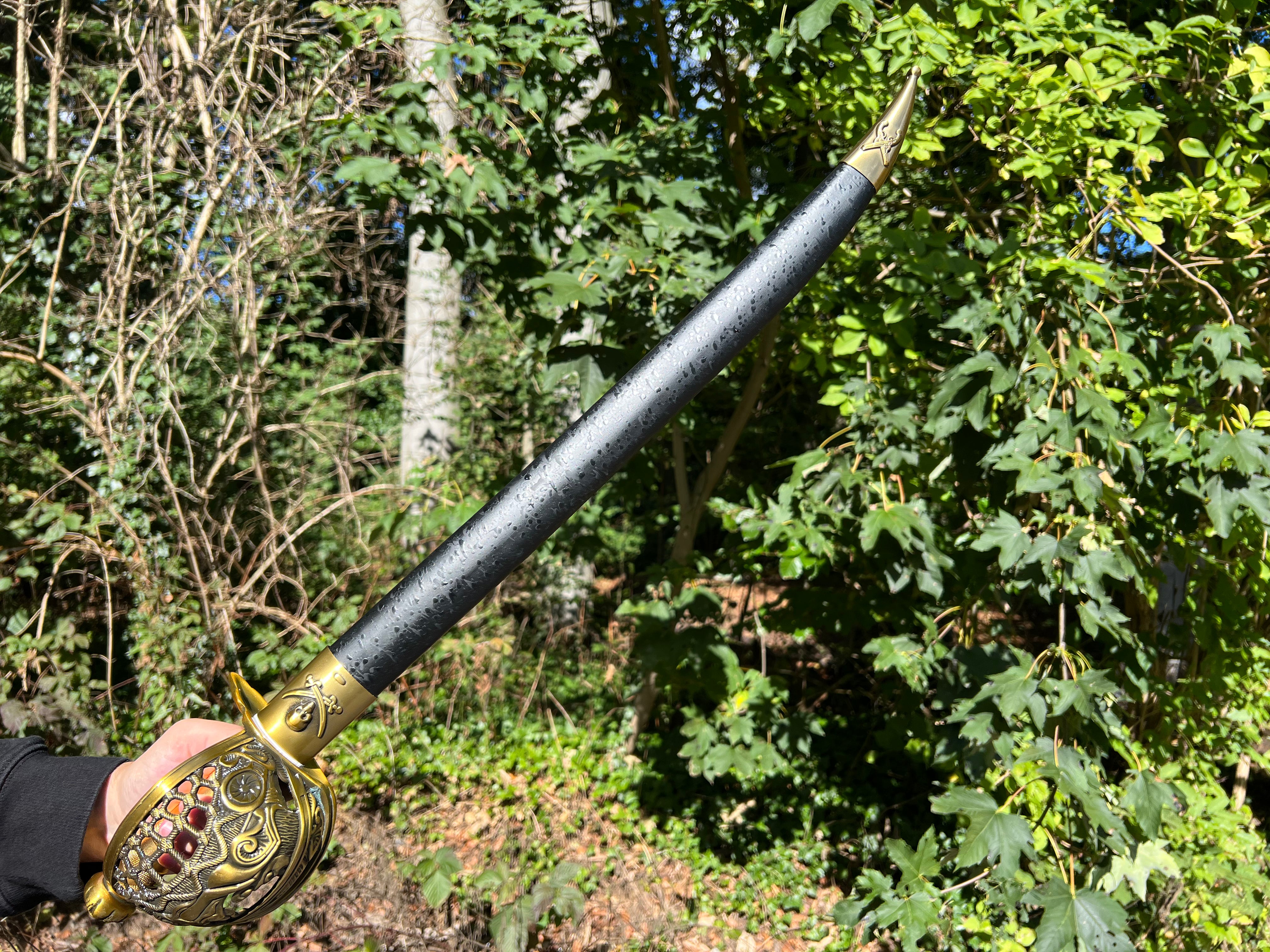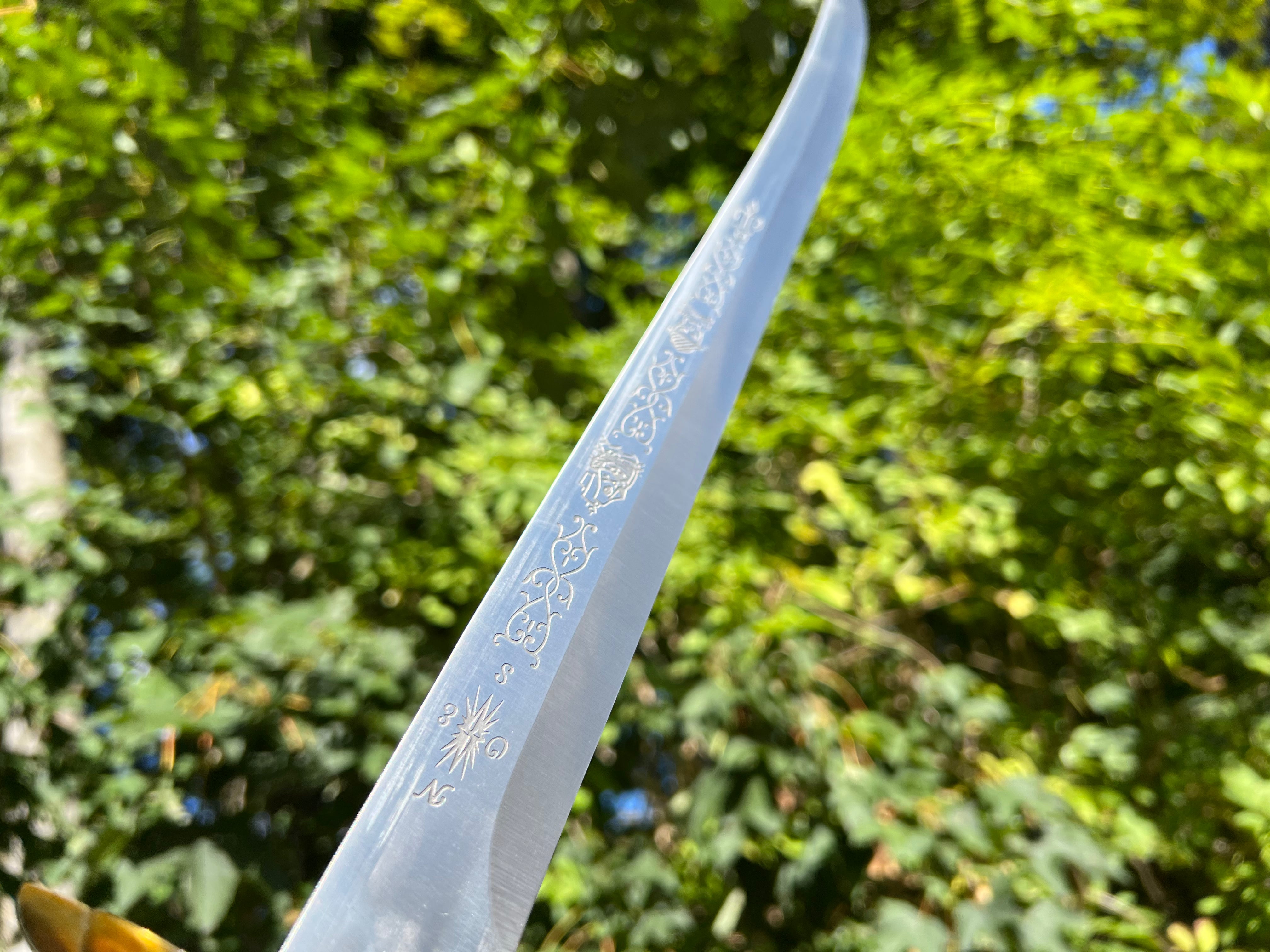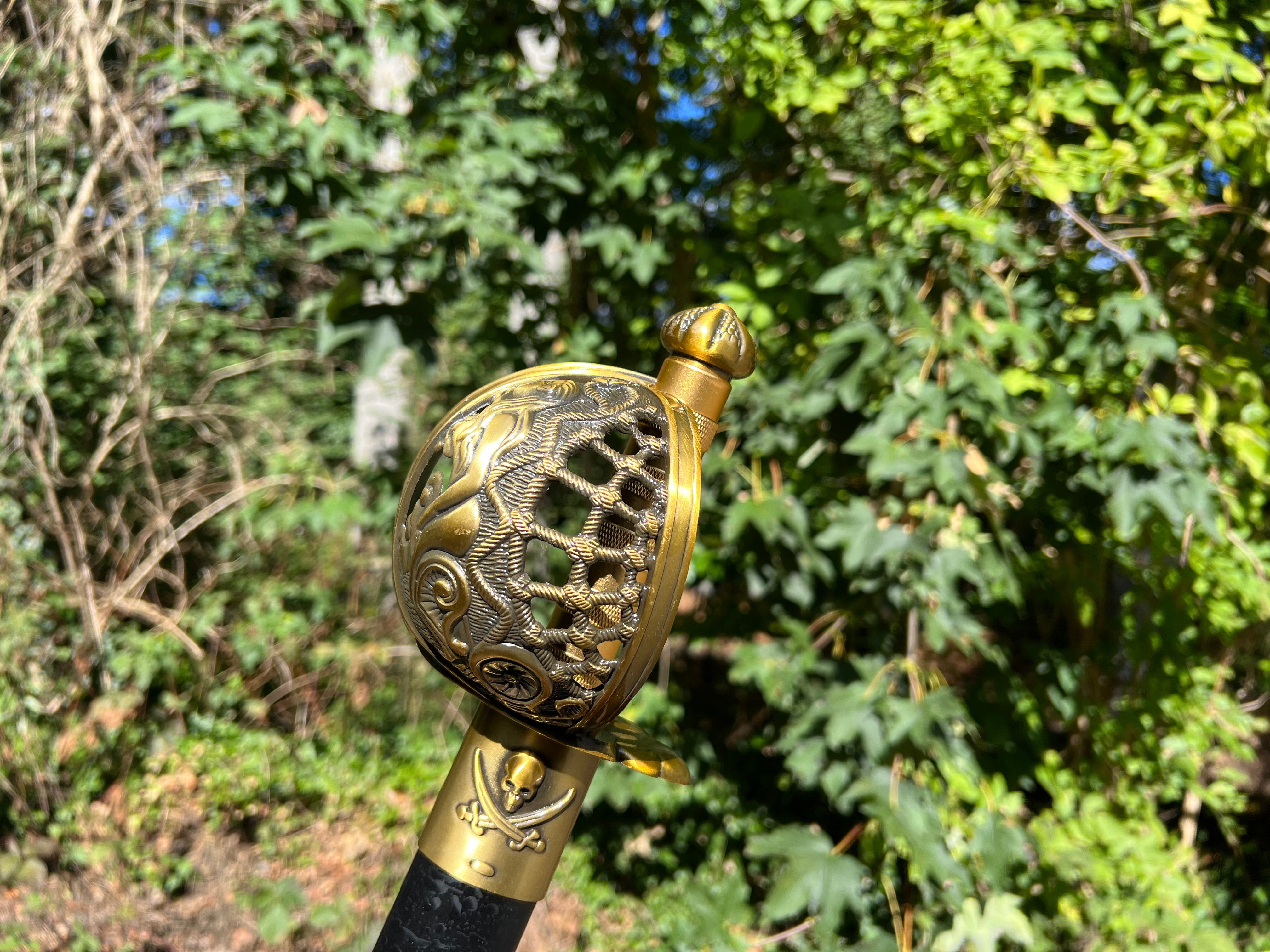 Captain Jack Sparrow's Sword - Pirates of the Caribbean
---
The sword of the Black Pearl's captain, Jack Sparrow. Jack is a pirate who is hard to forget and has his own personality. Jack is also one of the Pirate Lords and a member of the Brotherhood's High Council. Jack is known for his odd way of talking and running, most of which he uses as a distraction. 
The total length is 71cm 
The length of the blade of the sword is 56 cm 
Wooden scabbard covered with imitation leather is included
The sword weighs 1.2kg 
The sword is only suitable for decoration and not for use. It is a replica from the Pirates of the Caribbean movie.