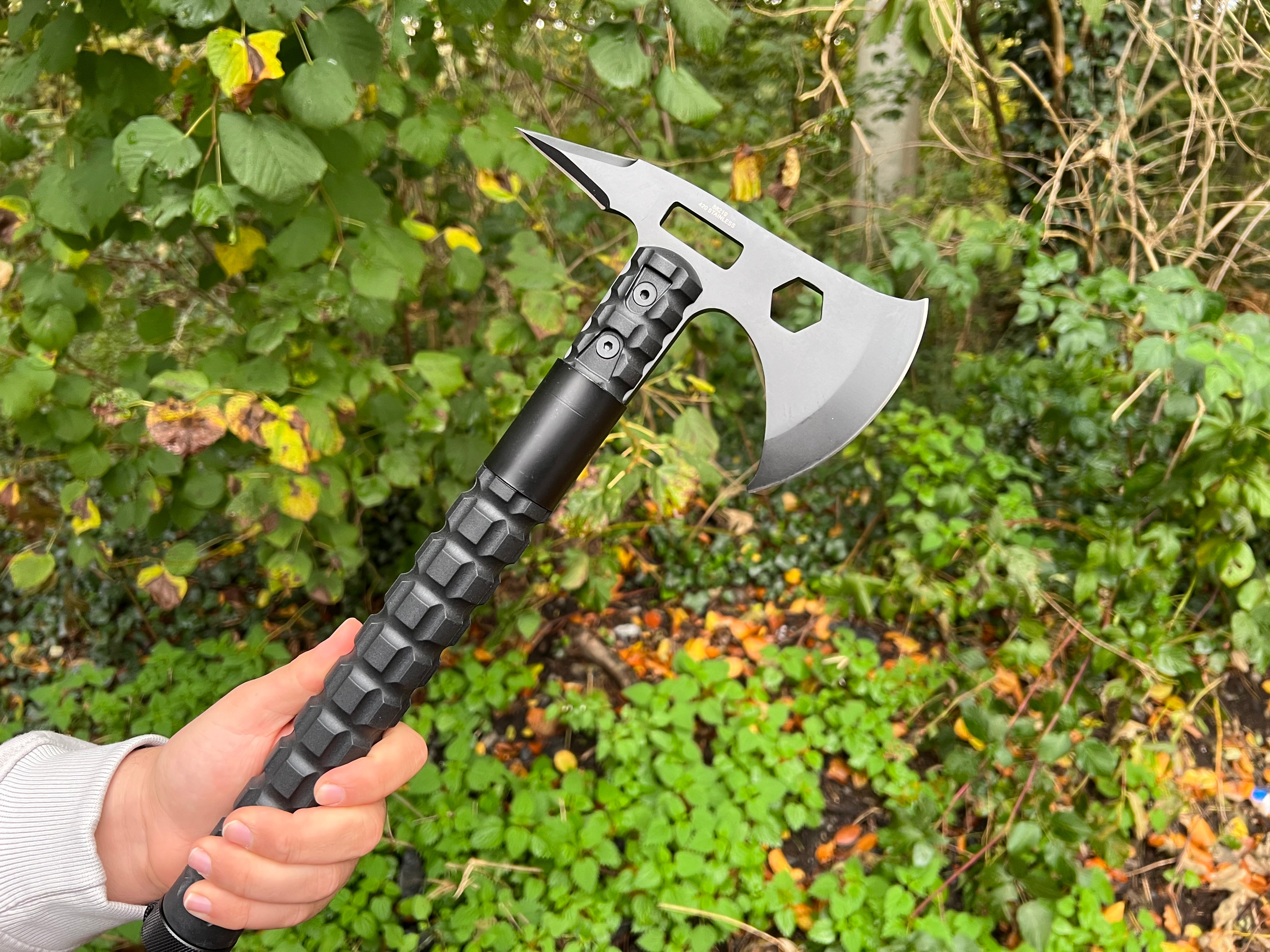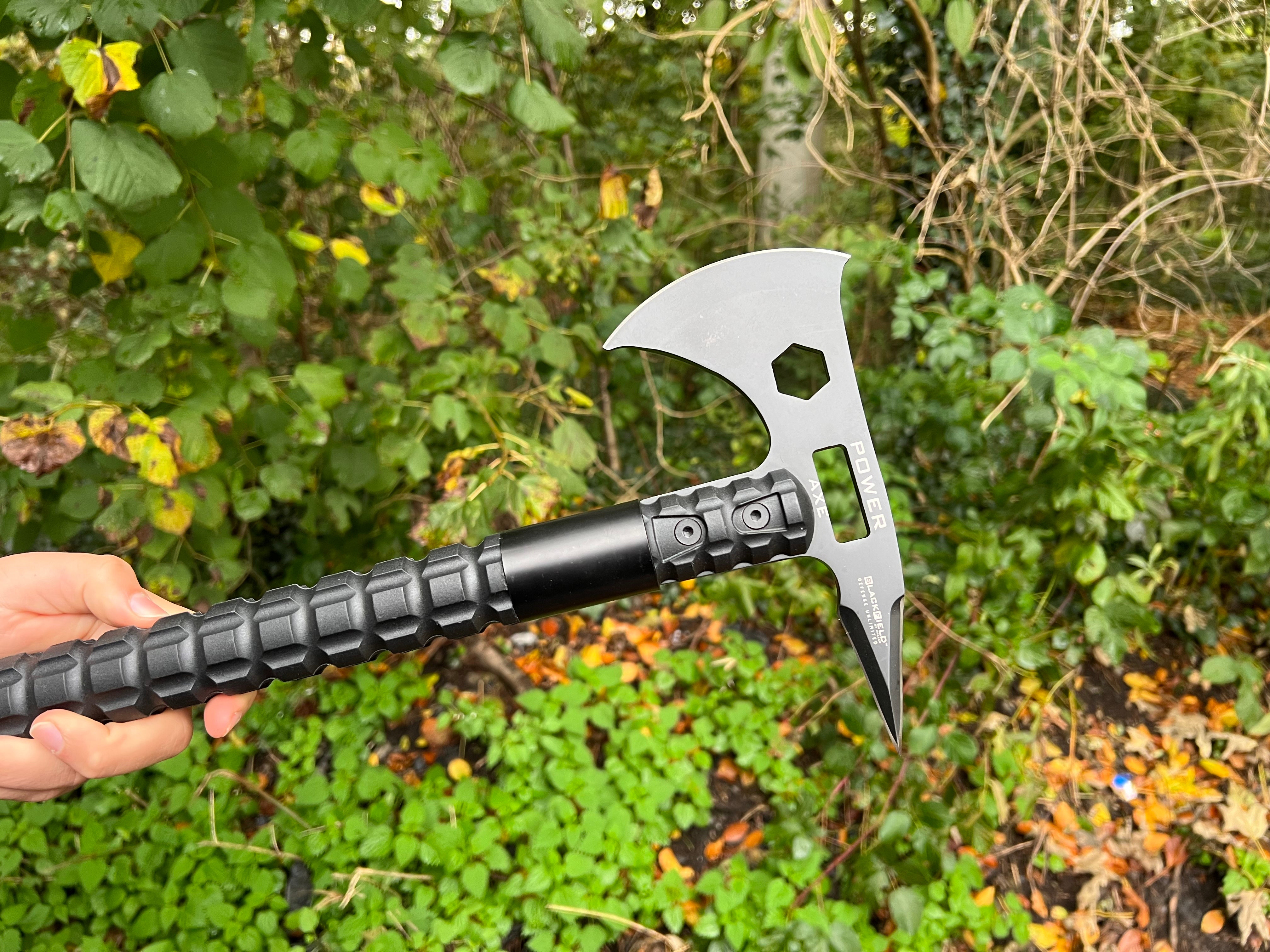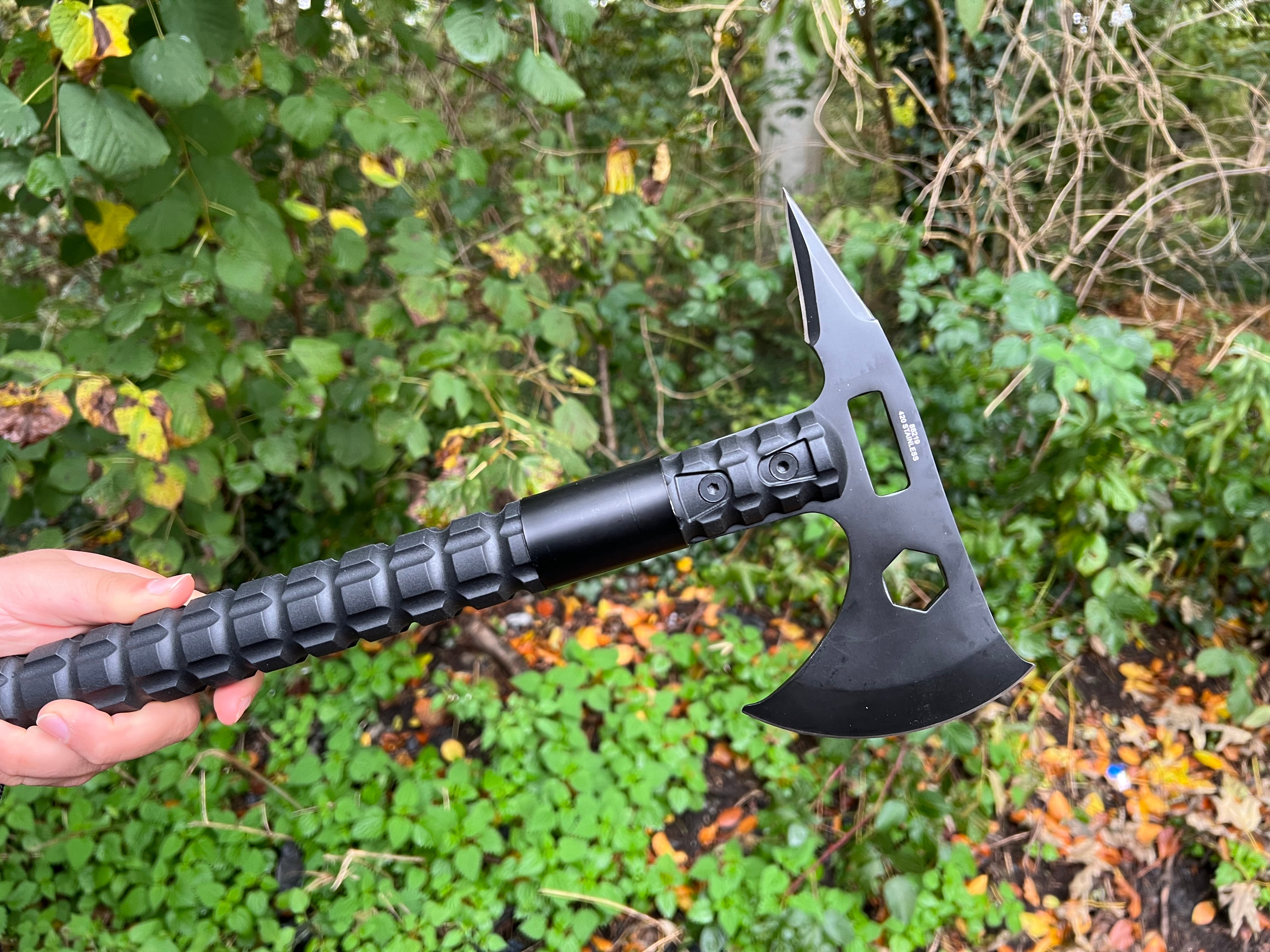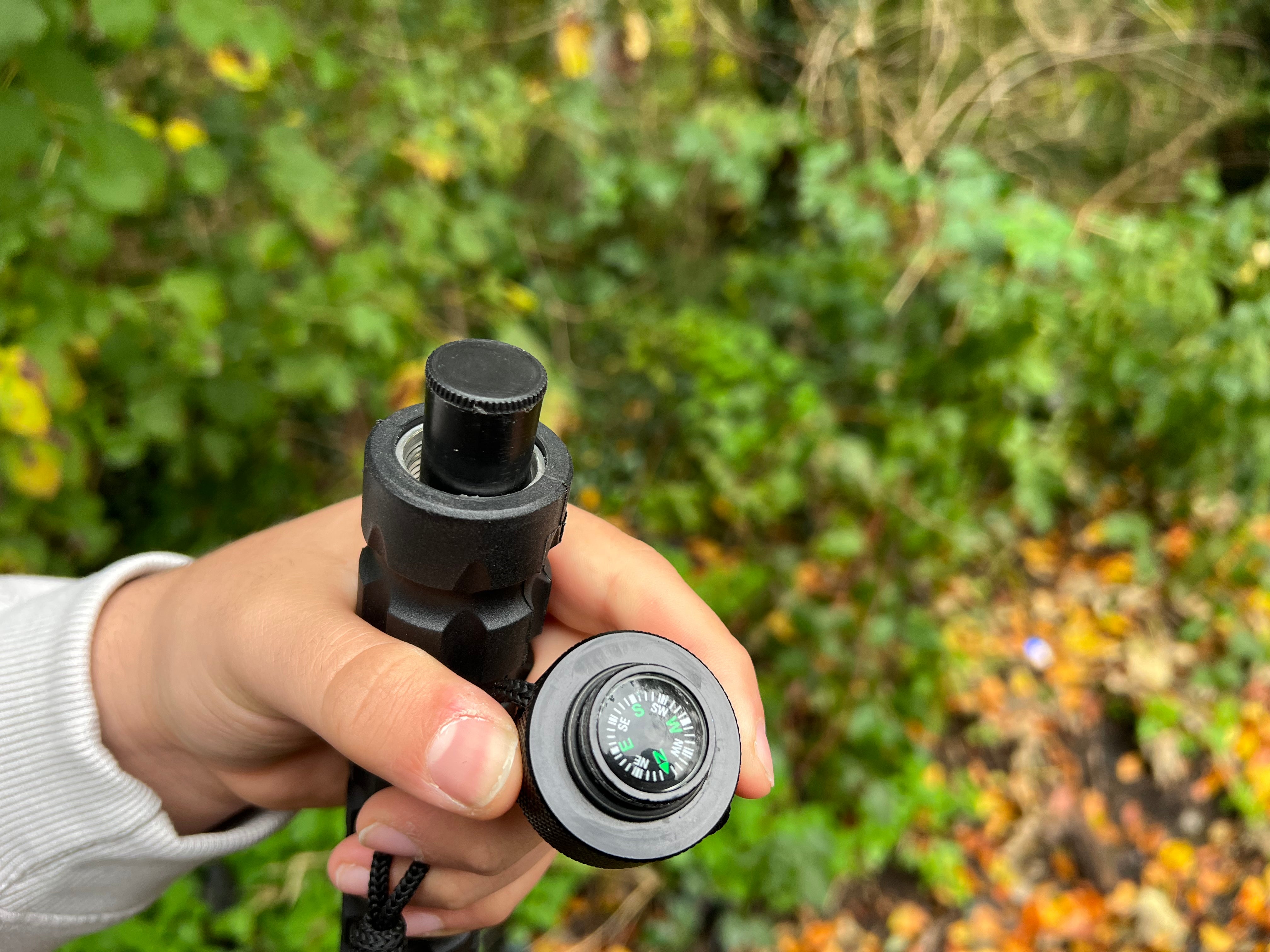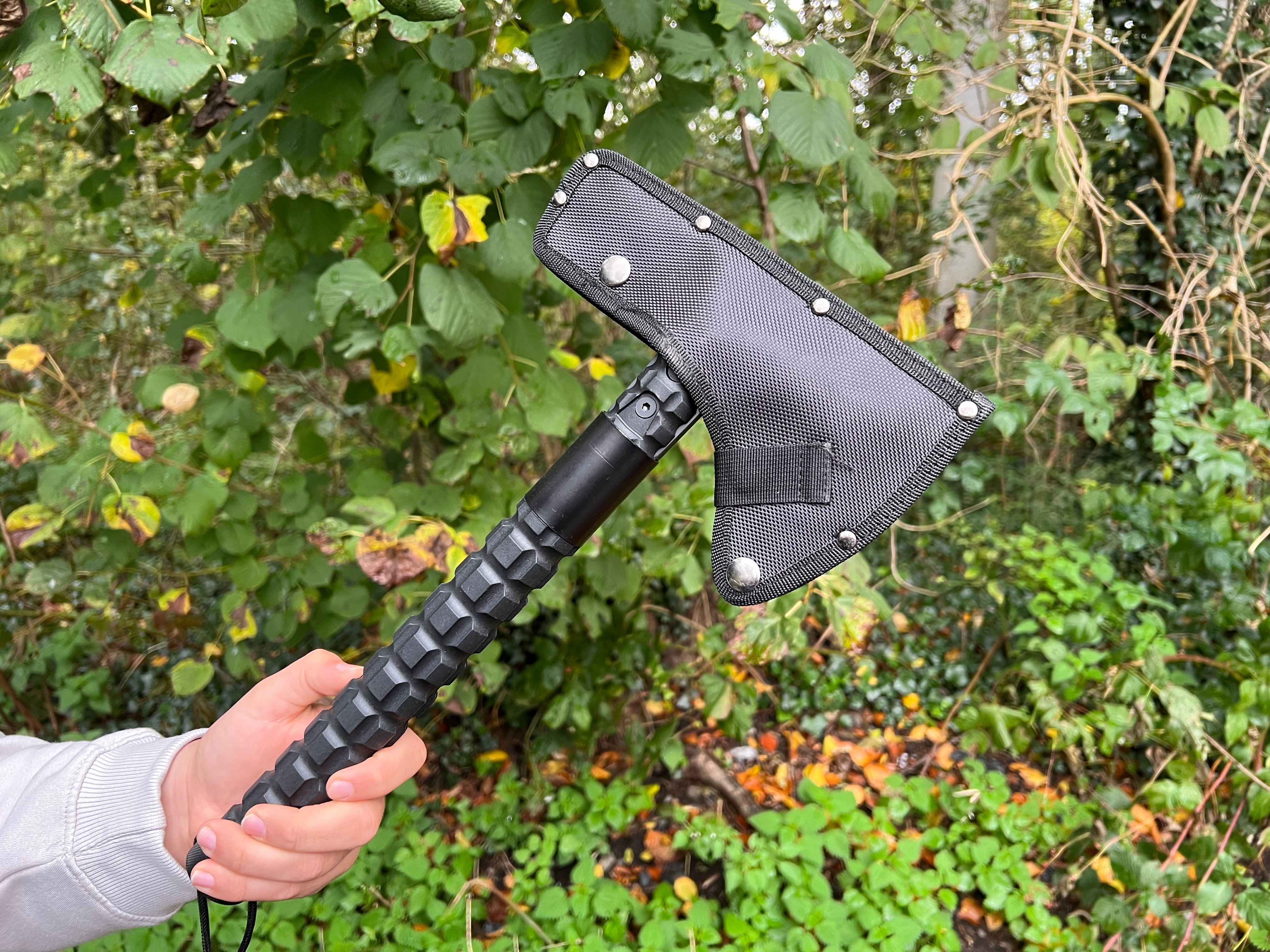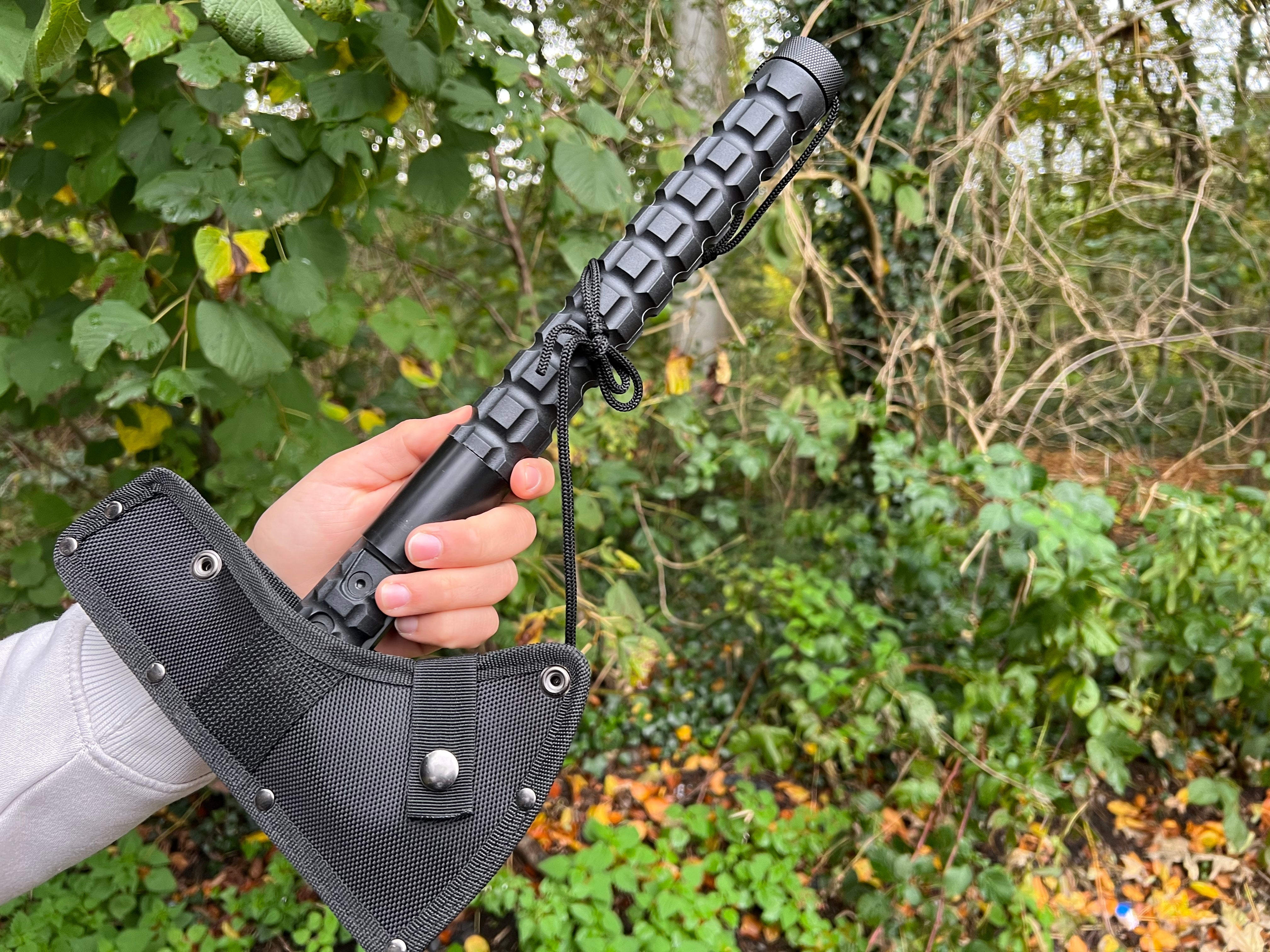 Blackfield Tactical Axe Survival Axe with Integrated Compass and Survival Kit
---
The Blackfield Tactical Axe is an indispensable tool for all outdoor enthusiasts and tactics lovers. Entirely in black, this axe combines functionality with a robust design to help you in any situation. Whether for camping adventures, in survival scenarios or tactical missions-this ax is designed for durability and versatility.
The axe is characterized by a 420 stainless blade steel, which provides extreme durability and sustained sharpness. With an impressive width of the ax blade of 190mm, it offers enough space for effective cuts and cuts. The total length of the axe is 375mm and with a weight of only 680g it is heavy enough to transmit power, but still light enough for longer wearing periods.
The handle material is made of a high-quality polymer that is ergonomically shaped for a safe and comfortable grip with every use. Particularly noteworthy is the end cap of the handle, which has a built-in compass and is unscrewing. There are also various survival utensils in the hollow handle, which can be decisive in emergencies.
In order to be able to transport the ax safely and comfortably, it is supplied with a matching nylon sheath. This can be easily attached to a belt and ensures that your ax is always at hand.
Product highlights:
Tactical design : Fully black version for discrete applications.
Robust blade steel : 420 stainless for reliable sharpness and longevity.
Integrated survival kit : Compass and useful survival tools under control.
Ergonomic polymer handle : For maximum control and comfort.
Practical dimensions : Total length of 375mm and axe leaf width of 190mm.
Lightweight and portable : With a weight of 680g optimal for transport and handling.
The Blackfield Tactical axe is more than just a tool-it's a survival gear piece that won't let you down. With this axe in your gear, you'll be prepared for anything the wilderness or fate may hold for you.