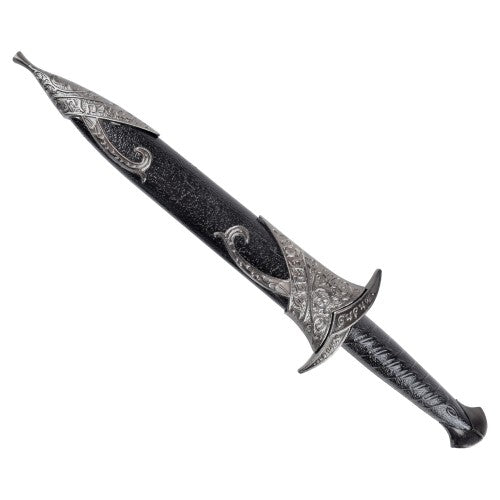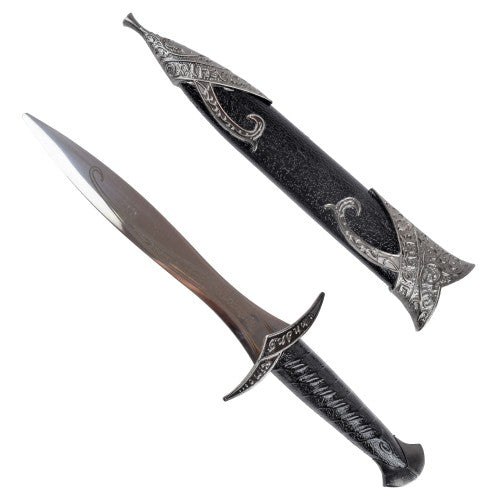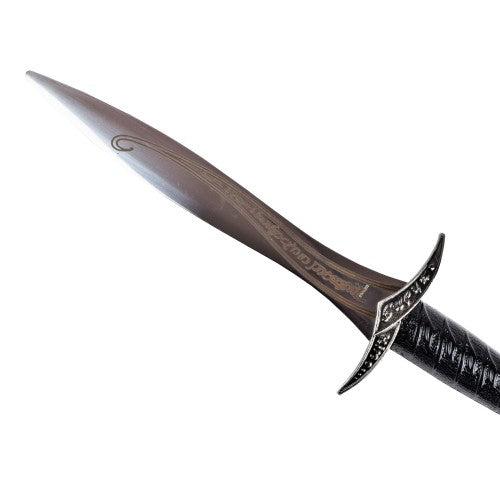 Bilbo Baggins Stitch Hobbit
---

This fascinating dagger is inspired by Bilbo Baggins sword, one of the most legendary characters from J.R.R. Tolkien's World of Hobbits. Bilbo is known for his adventure in the novel "The Hobbit", in which he finds the Sword Sting and experiences many adventures fighting the darkness.

This ornamental fantasy dagger features a sharp steel blade and pays homage to Bilbo Baggins's bravery and adventurousness. The handle cleverly combines plastic and metal components to faithfully recreate the iconic look of Bilbo's sword. The detailed design extends to the ornate sheath, which is made from a mixture of metal and plastic.

With a blade of 160mm and a total length of 245mm, this dagger sits well in the hand and is an impressive collector's item for any fan of Tolkien's work. With a weight of 110g (or. 200g with the sheath) it is easy to handle and eye-catching in any collection of fantasy enthusiasts.

Get this piece of Hobbit history and revive the adventures of Bilbo Baggins. Whether as a collector's item, decoration or cosplay accessory, this dagger is a must-have for every Tolkien fan.