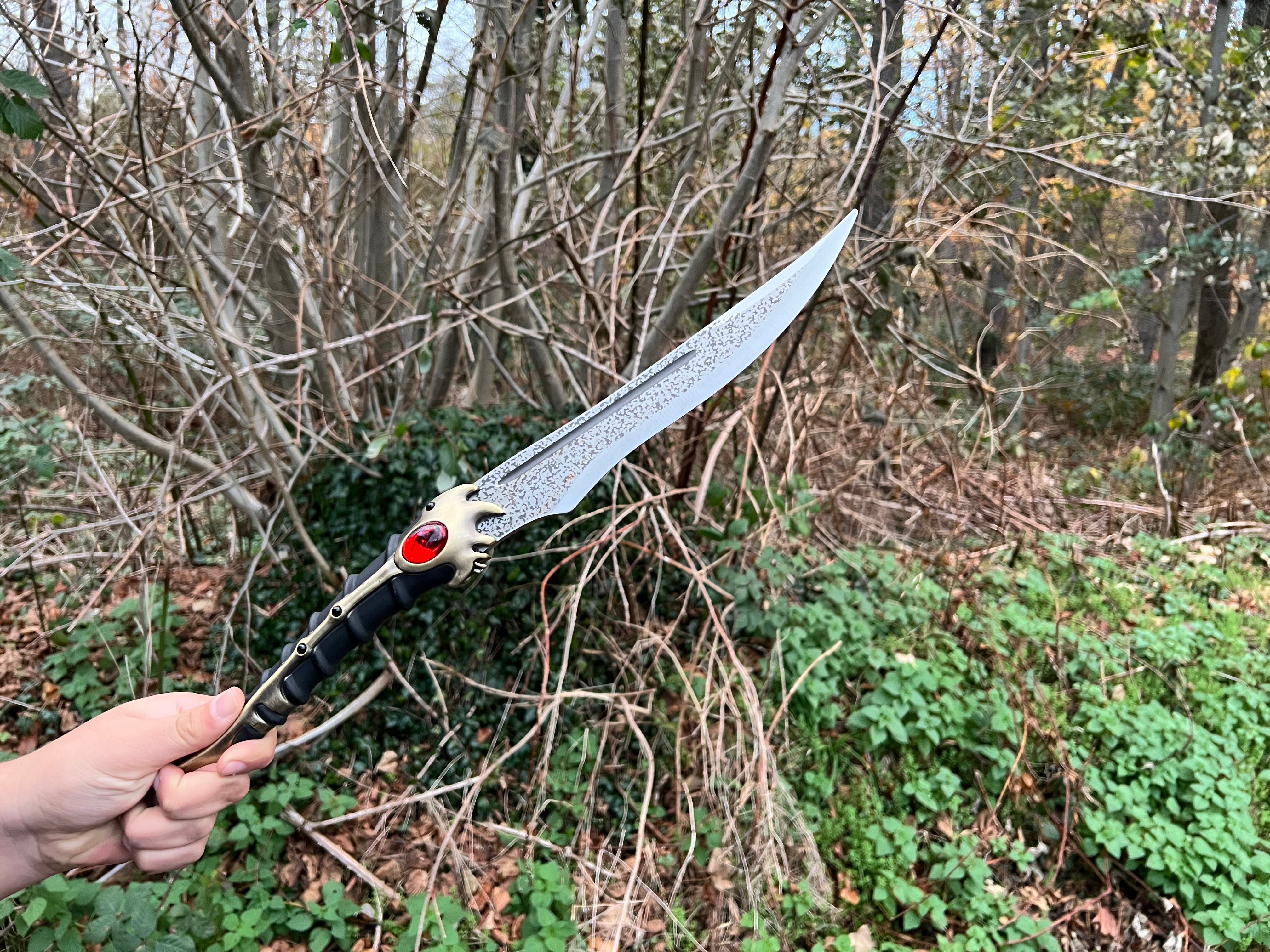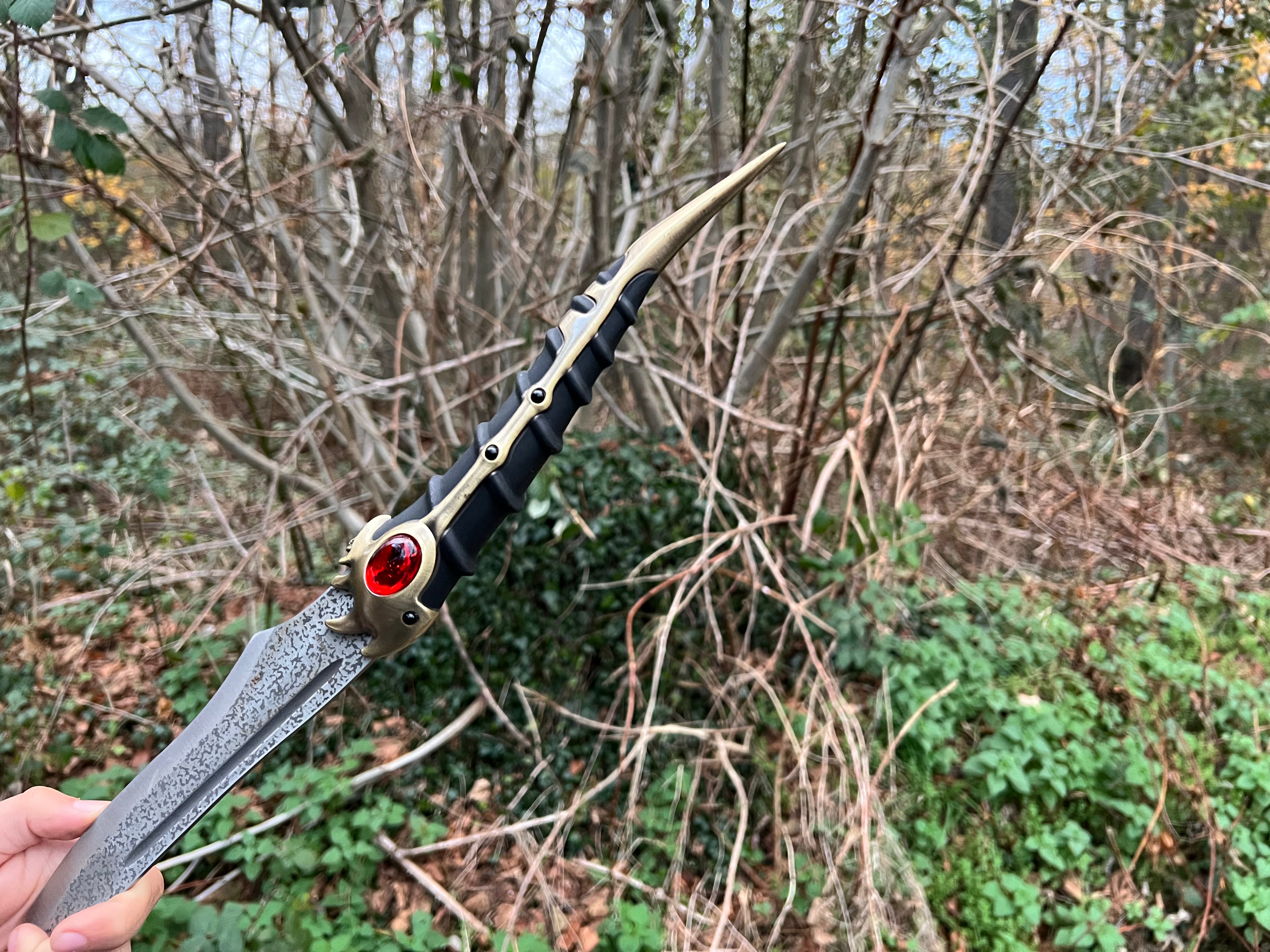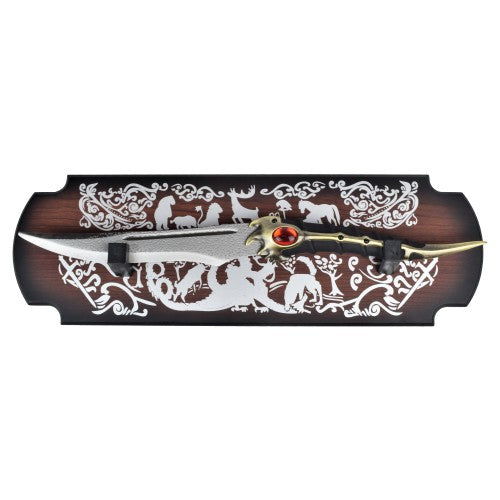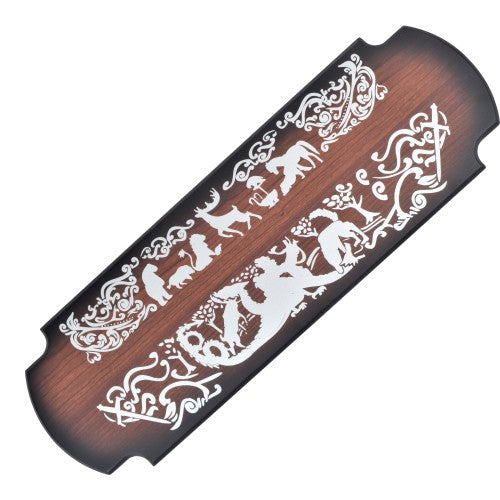 Arya Starks Dolch - Game of Thrones
---
Arya Stark's dagger from Game of Thrones. Arya is the daughter of Ned Stark who was Lord of Winterfell. The dagger doesn't seem that important in the series, but it gains in importance.
The dagger is 48.5 cm long
The blade length is 25cm
A wooden wall mount is also included
The dagger is neither pointed nor sharp and is only suitable for decoration.