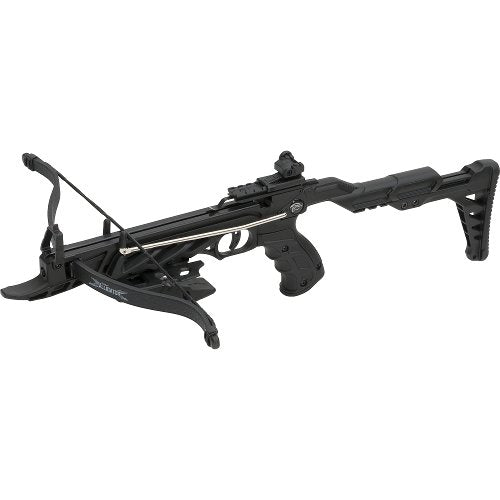 Alligator Crossbow - Black
---
Crossbow with adjustable shoulder stock, which has a high-quality plastic body. It also has a special cocking lever and comes with three arrows.
Speed : 185fps
The width is 42.5 cm
The length is about 56-62cm
Power: 6´´
The draw weight is 80 lbs 
The crossbow weighs 1050g 
When purchasing, an age verification is required before shipping, as the purchase is only permitted from the age of 18.