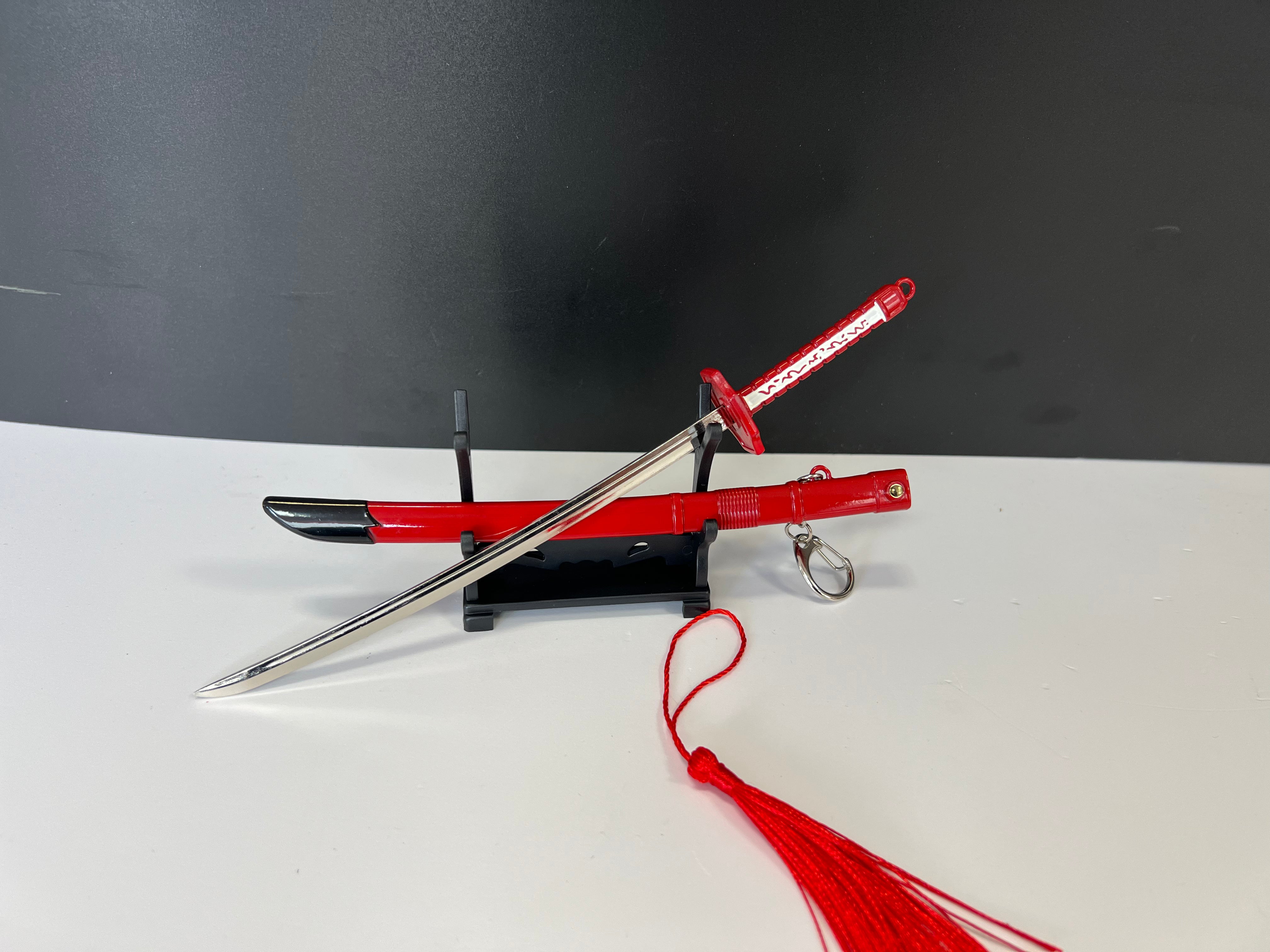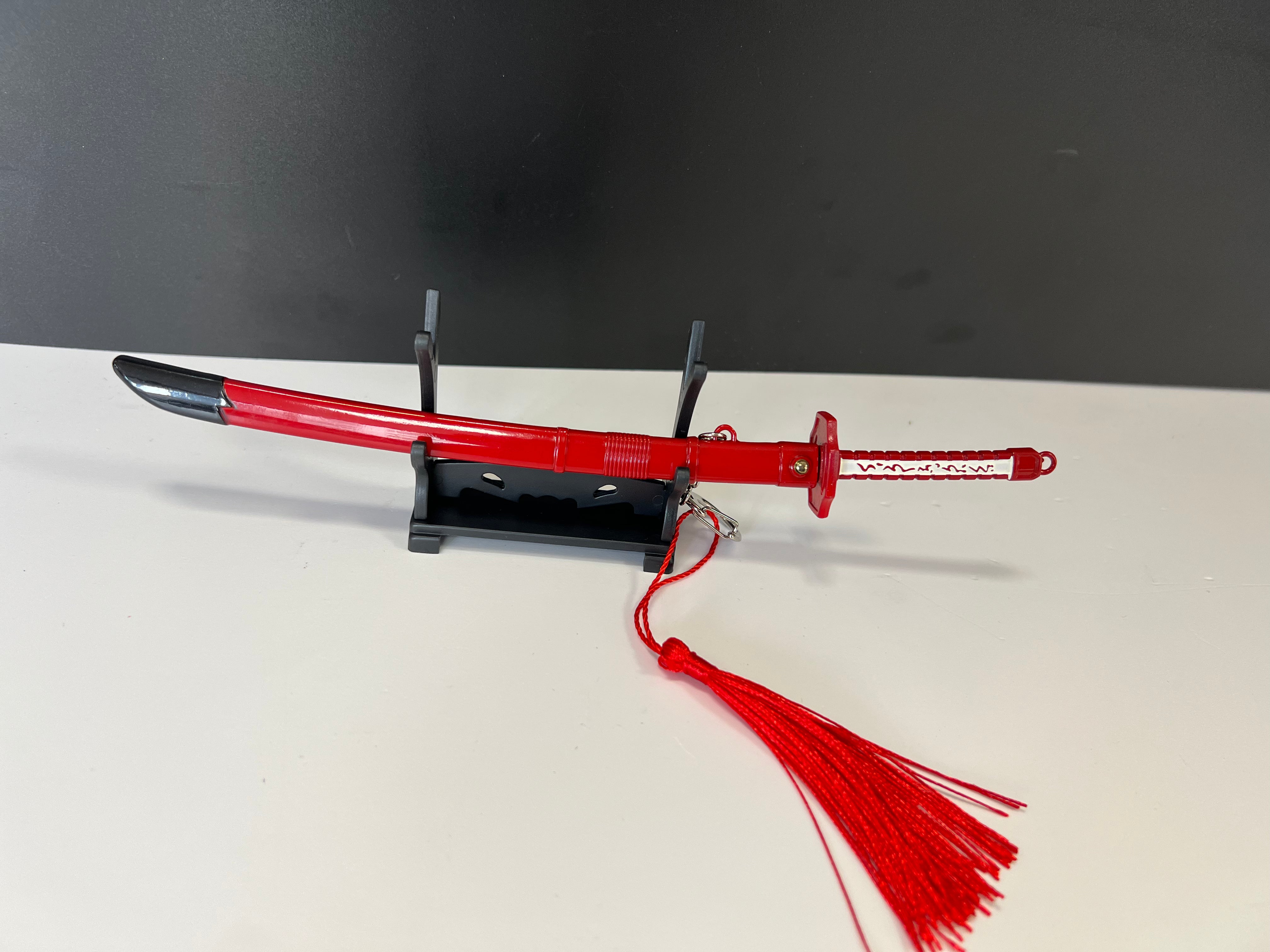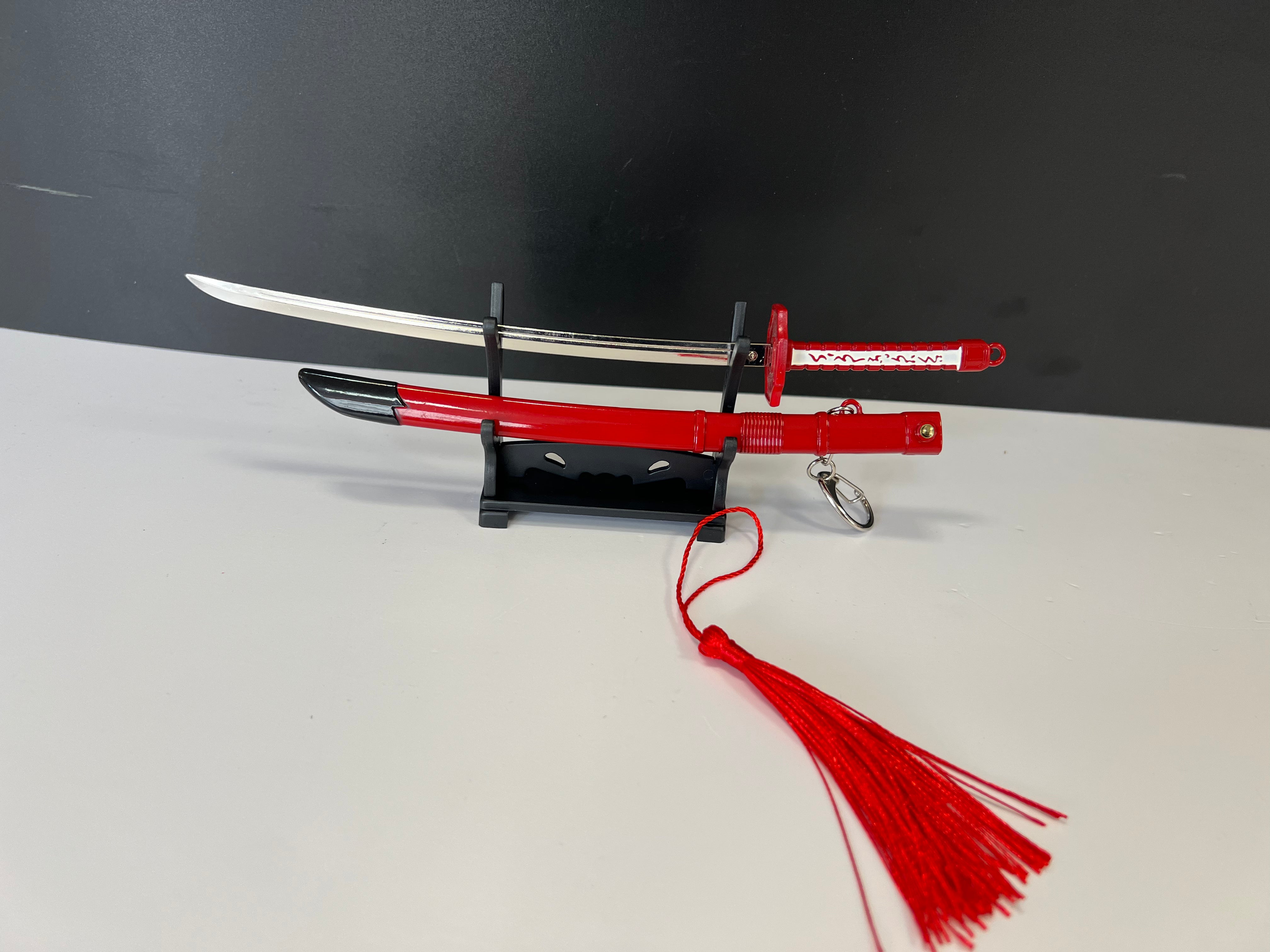 Akame Murasame Katana - Akame Ga Kill Brieföffner
---
The Katana Murasame from Akame Ga Kill in the form of a mini katana/letter opener. Akame is one of the main protagonists of the series and is in possession of the Imperial Weapon Murasame. The Imperial Weapons are among the most powerful weapons in the world. Akame is also one of the assassins Night Raid. The product is a letter opener and can also be used as a keychain. The letter opener also has a button that pops the sword out of the scabbard.
The total length is 23cm 
The length of the blade is 15.8 cm
A sword mount is also included.
The sword is only used as a letter opener or as a keychain and is not sharp. It is a replica from the anime Akame Ga Kill.