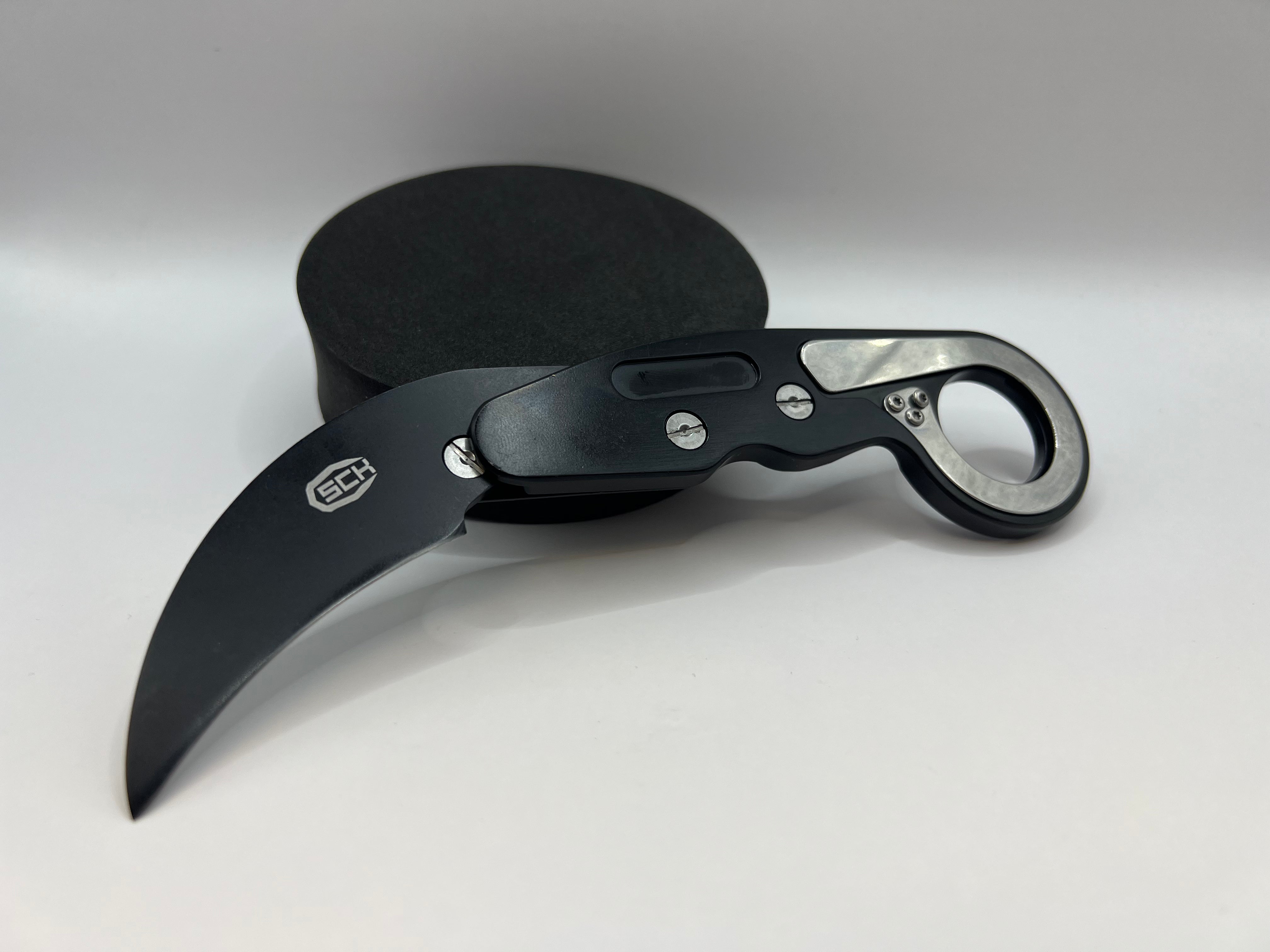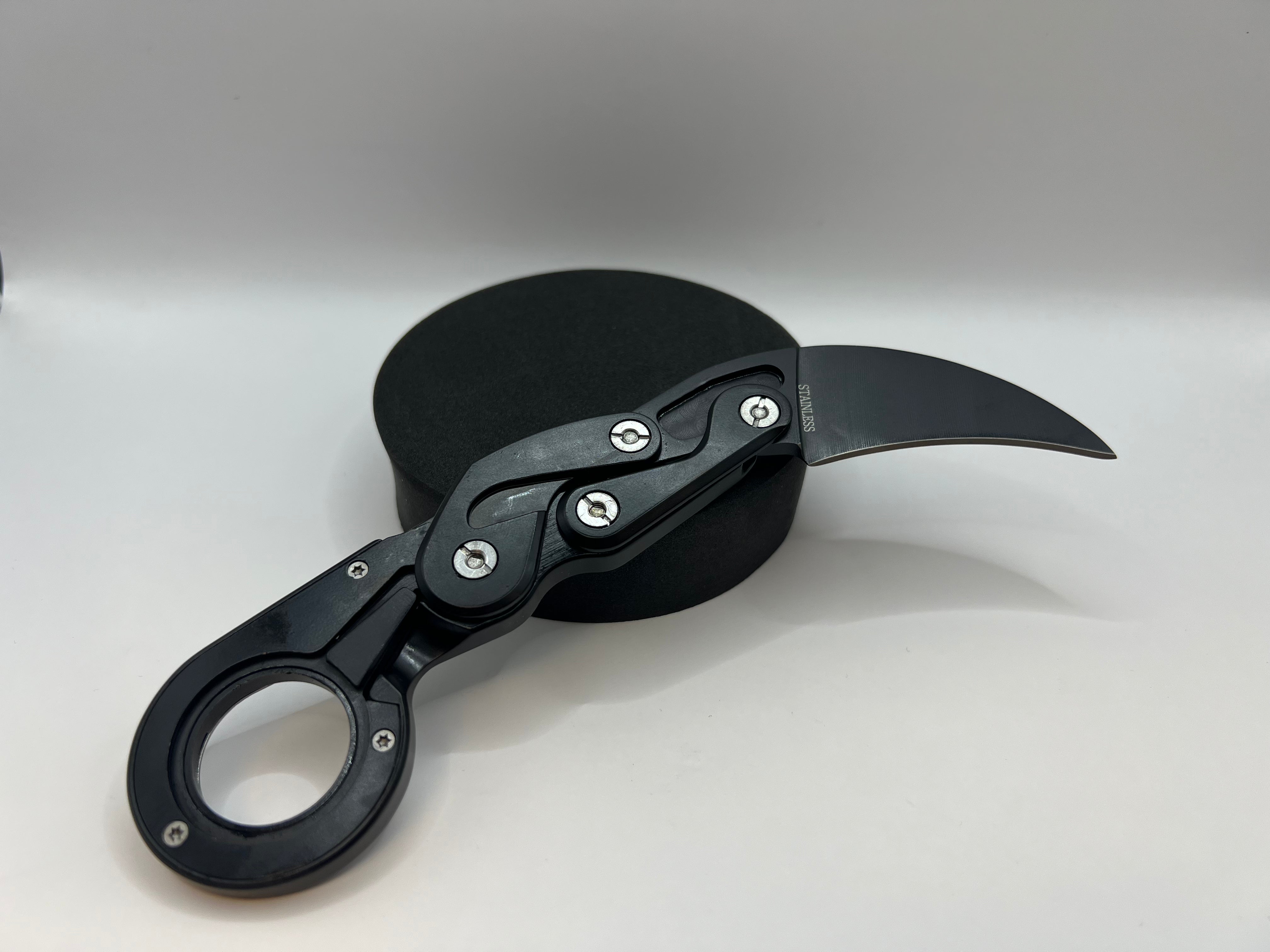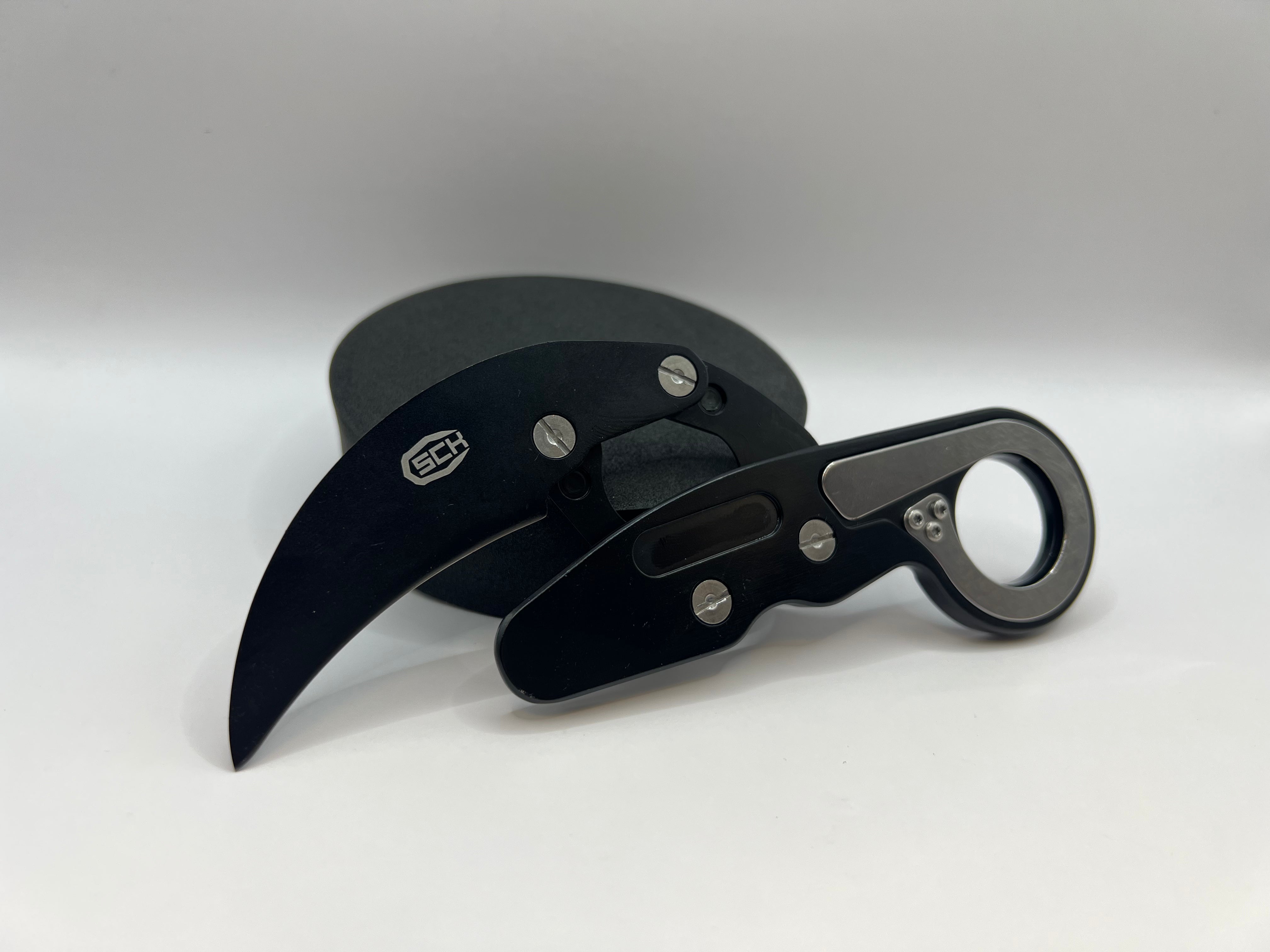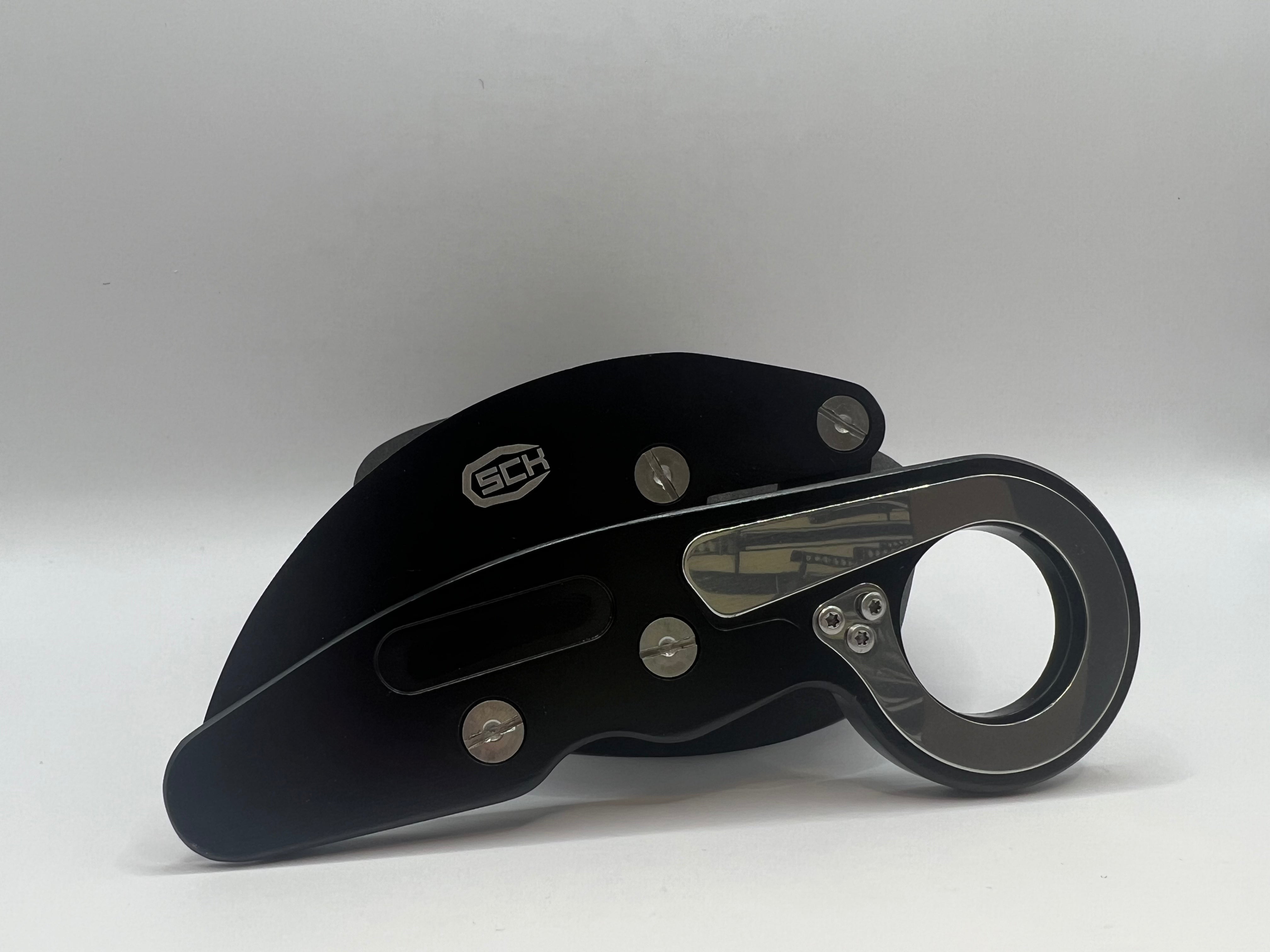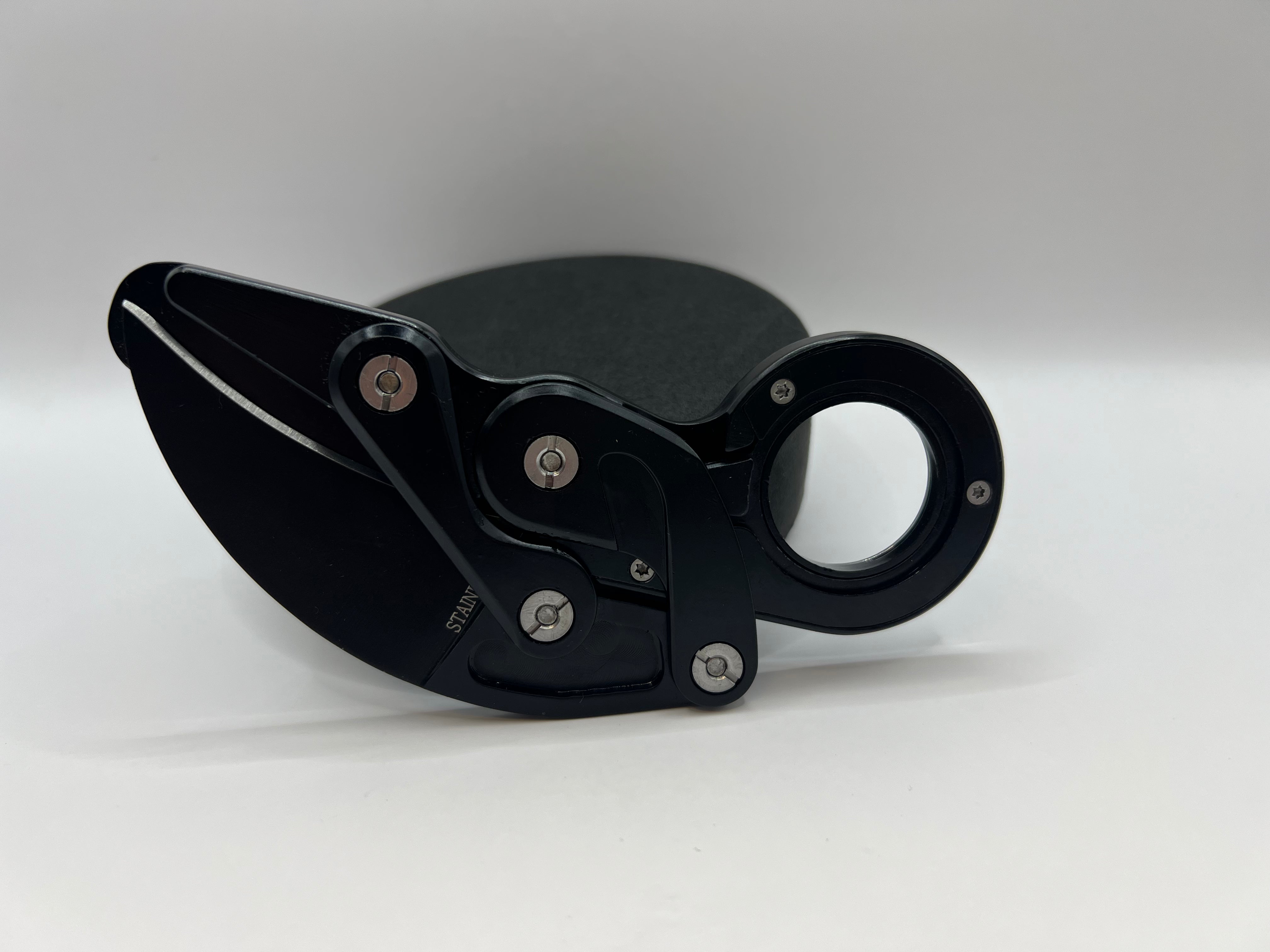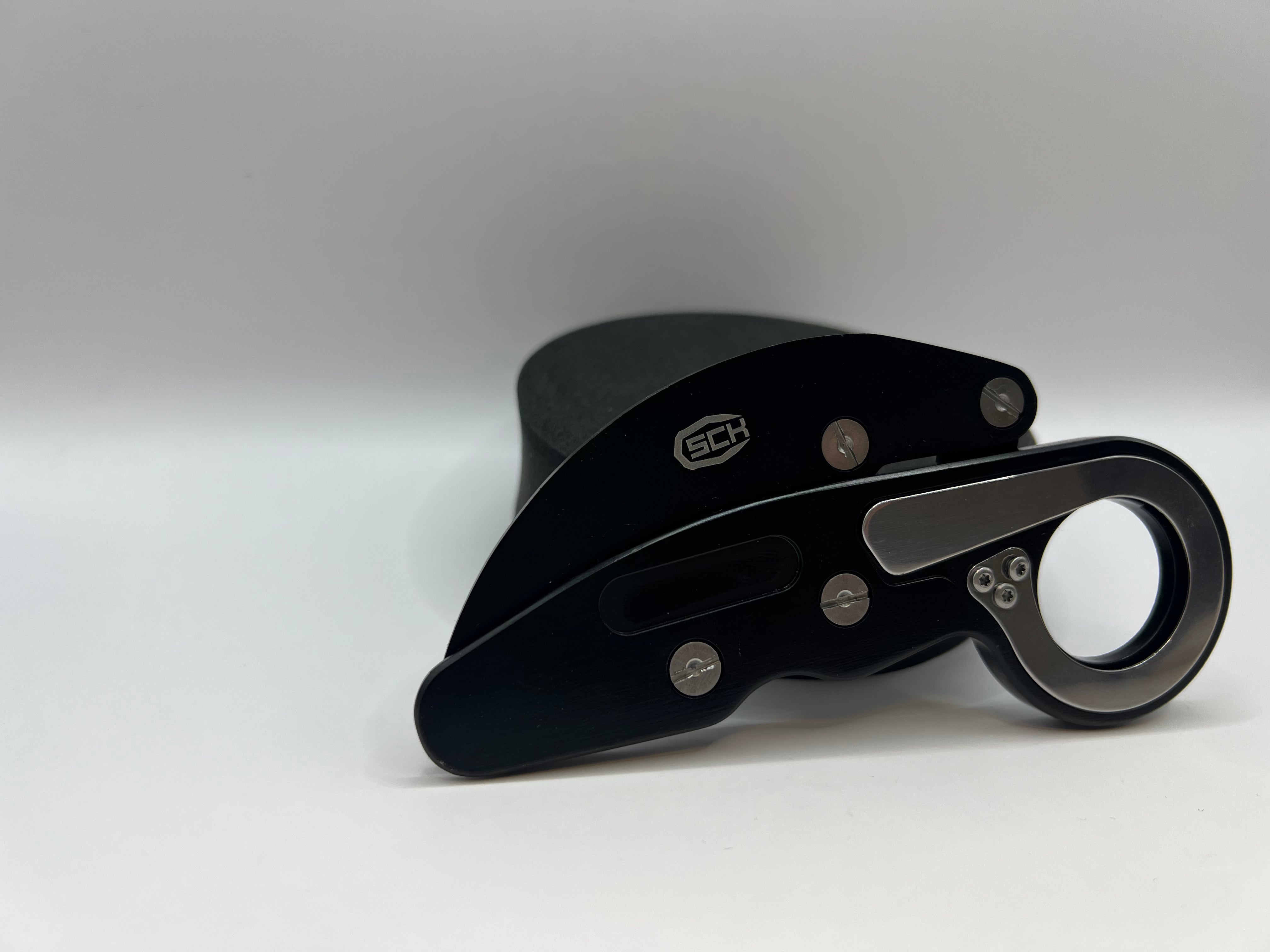 Karambit Folding Knife-Pocket Size
---

The pocket-sized Karambit folding knife is a versatile and handy tool that is ideal for everyday use.

The black blade is made of stainless steel and has a length of 75mm. The sharp blade enables precise cuts and is versatile.

The handle of the knife is made of a combination of aluminum and plastic, which makes for a lightweight yet robust construction.

With a closed length of 130mm and a total length of 190mm, this folding knife is compact and easy to transport. It weighs only 160g and is therefore a comfortable companion for daily use.

The Karambit folding knife is equipped with a liner lock, which ensures a secure fixation of the blade. It is a practical and reliable tool for various applications, whether it is camping, hiking, household or other outdoor activities.

With its sleek design and high quality workmanship, this Karambit folding knife is an excellent choice for anyone looking for a handy and reliable pocket knife. ntionality combined.